The Power of Music
Happy April fellow puzzlers! The sun is shining, the cold is slowly sidestepping itself and allowing the sun to shine brightly and warmly. I don't know about you, but whether the sun is shining, the wind is blowing, or it's pouring rain I'm always down to puzzle. There isn't any type of weather that will keep me from putting a puzzle together, and enjoying every single second of it. Do you want to know what always, without fail, elevates my puzzling experience? It's like my favorite thing in life, you ready? Music. I am unconditionally and irrevocably in love with music and all the feels music gives me. Tack those feels with the euphoria I feel when puzzling, and you've got a magical experience. So it's no surprise that some of my favorite images to puzzle are music related puzzles. They bring me SO much joy!
Springbok has a nostalgically amazing one called Music to My Ears and its 1,000 pieces of pure amazingness.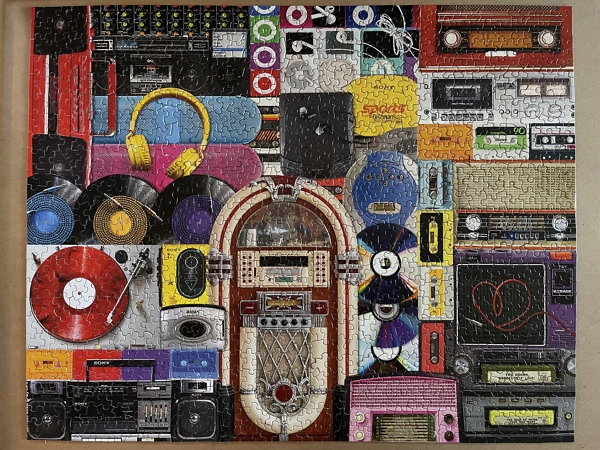 I love this one because it takes you through the evolution of portable music formats. From 8 tracks, cassette players, radios, to jukeboxes, Discman, and ipods. I had them all! As the trends changed, I adapted and enjoyed the journey. Springbok is known for its amazing quality and crisp fun images and this one did not disappoint! It was super fun and nostalgic. Puzzling and music really do go well together.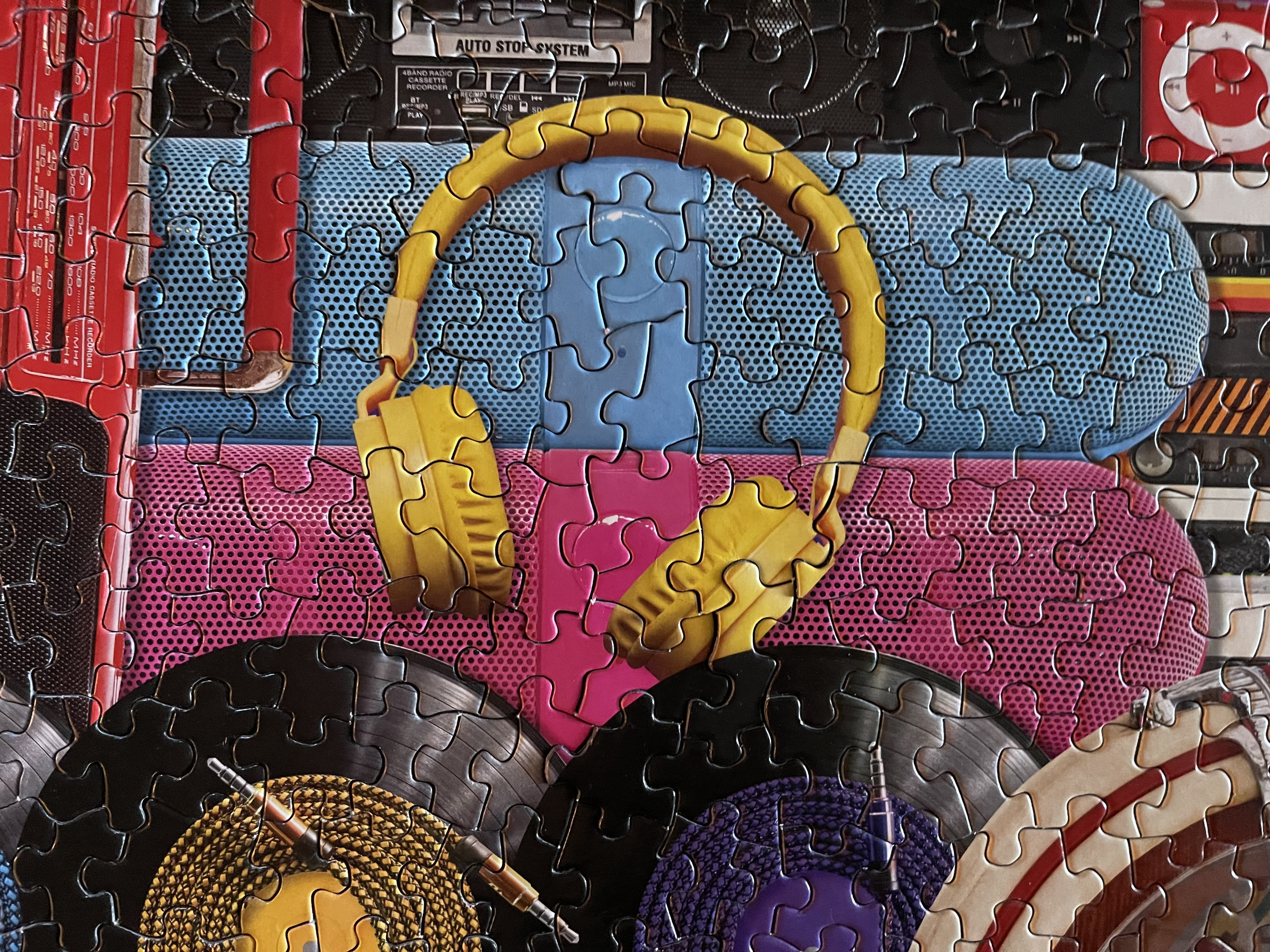 If you are someone who is like me and you sometimes just need a quick puzzle fix, and mini's are your jam, then worry not! I have a favorite mini Ravensburger that is only 200 pieces, but is chock full of nostalgia, fun, and musical magic. Mix Tape is a very retro image that the artist captured beautifully. My favorite part of this Moments line by Ravensburger is that it comes with a curated Spotify playlist. Just scan the QR code and there you have it! A musical journey while you puzzle.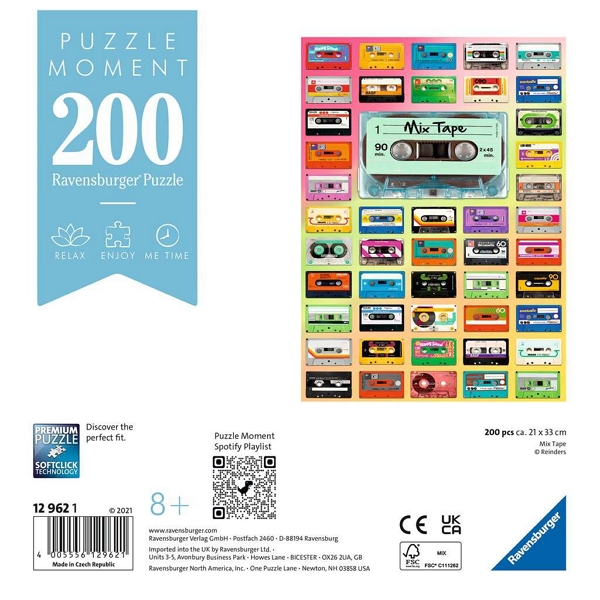 Are you a cat lover, who also loves music, AND puzzles? Don't be shocked, but there's a puzzle for that too! This adorable 500 piece Music Cats Family is by Mudpuppy and I think the artist, Angie Rozelaar nailed the cuteness with this image! I just imagine teaching my kids about these amazing artists, while listening to their music, and puzzling. Memory making moments right there!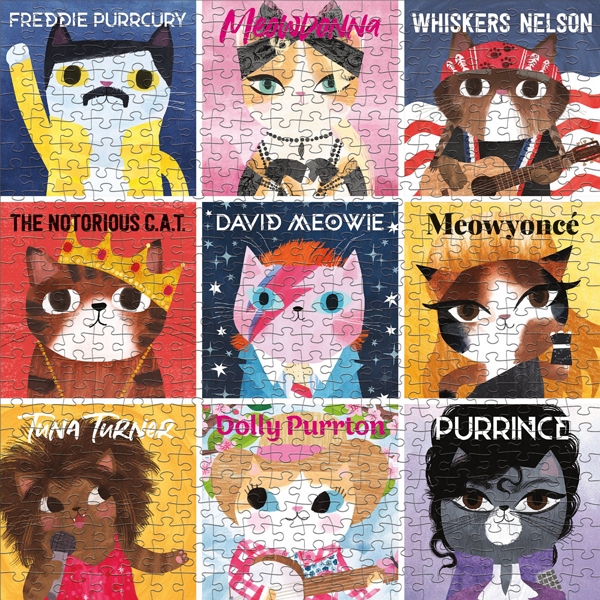 The final music themed puzzle I will leave you with is one I have not done yet, but it's in my to do stack and I am over the moon about it. It is a 1000 piece Ravensburger called Vintage Vinyl and it is fantastic! Just look for yourself and see. Ravensburger has some of the best artists like Tetiana Bulba who did this beauty. They just do a great job at creating images that are so fun and make you excited to puzzle.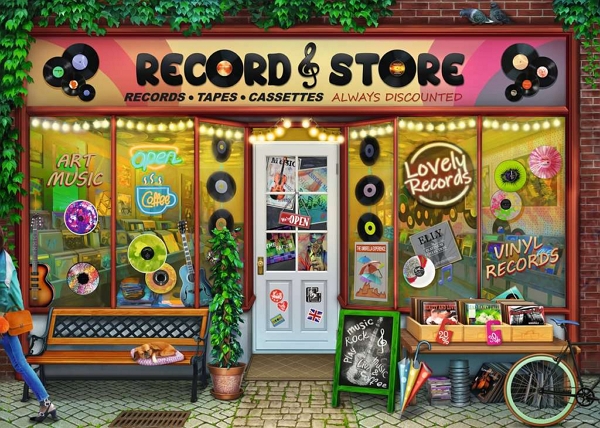 As you can see, music is a popular and beloved part of life. There are so many puzzles with various piece counts, from many brands out there for you to enjoy while blasting your favorite playlist and losing yourself for an hour or more. Music and puzzles, that is my self-care. Tell me, do you love music while puzzling as much as I do? Do you have a favorite music themed puzzle that I should look into putting together? What's your favorite genre to listen to while you puzzle ? I want to know everything! Share your thoughts with me!
Happy puzzling!
Marwa