How I Got Out of a Puzzle Rut
Do you ever have those moments when you just don't have the desire to puzzle? This is what I call a Puzzle Rut; when I just don't want to puzzle and nothing in my collection is calling out to me. I was in a Puzzle Rut recently and I thought I'd share how I got out of my funk and back to the puzzle table. This may be helpful if you find yourself in a similar situation, whether you haven't puzzled in a couple weeks or a few years, but first let me give a bit of a back story on how I got into my Puzzle Rut.

Currently, I am in a bit of a unique situation. My husband and I are currently in between homes as we wait for the purchase of our house. We moved for my hubby's work, and we don't have access to all of our things, this includes about 90% of my puzzle collection. I only brought a handful of puzzles with me, and so my selection is quite small. After the chaos of moving and upon our arrival to our temporary space, a few things happened.

The first week I got here I had an urge to do a ton of puzzles. I did some amazing ones like Seasons by Schmidt, Jazz Masks by African American Expressions, and Flowers in a Vase by Casterland. All three were fun, bright, and had amazing quality.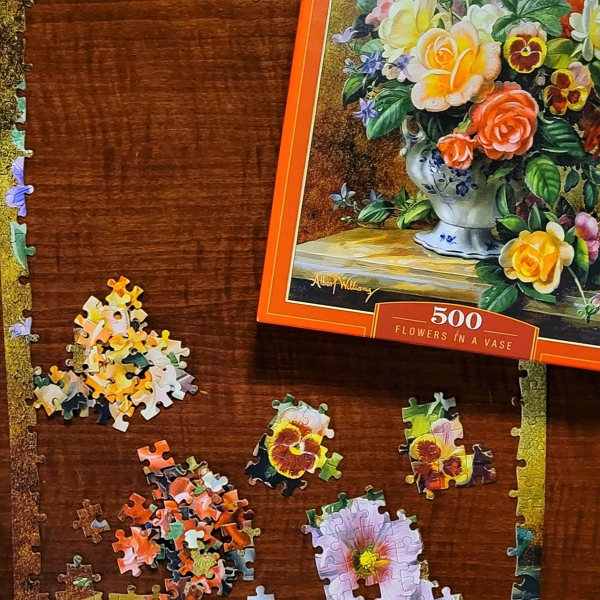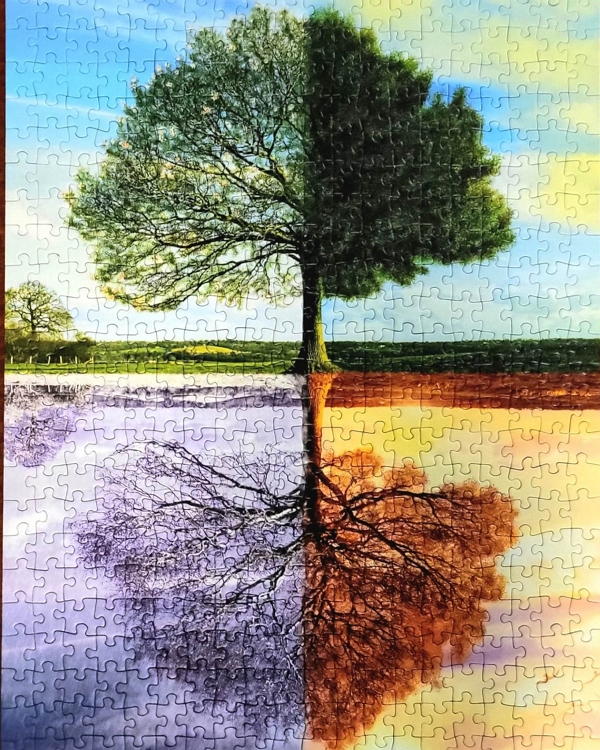 What happened next was a combination of a few things.
1. I did all of the smaller piece counts that I had brought with me.
2. I completed a section of a pretty difficult 4000 piece puzzle I am currently working on.
3. I completed a pretty challenging 2000 piece puzzle
4. I did the Green Jay Puzzle by MI Puzzles and it was much more challenging than I was expecting.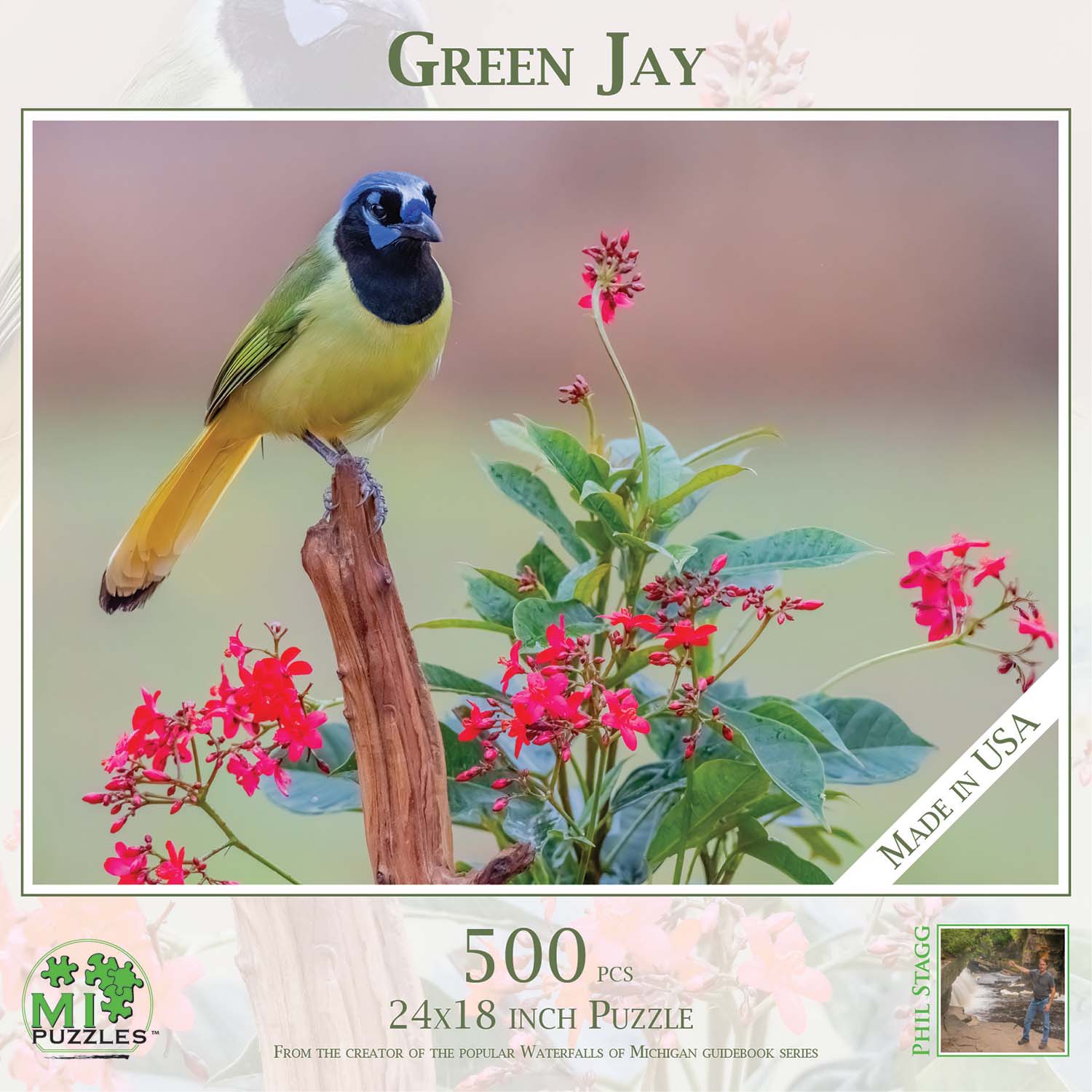 By the time I finished the Green Jay Puzzle, I needed a break. I originally intended for it to be just a weekend off from puzzling. However, a weekend turned into a couple weeks. I realized I needed to get back at it for my channel and Instagram but didn't know what puzzle would get me back on track. Now if I had my full collection, I may have just gone to my shelves and picked something I had done before or a puzzle I loved. However, I concluded; I needed to restock my collection. Since I have a very limited supply, I decided to get a couple new pieces that sparked my interest. Who am I lying, it was not just a couple, but quite a big haul of new puzzles… but part of the fun of having a puzzle hobby is buying new ones, right?!?

Here were my criteria for my puzzle shopping. I was specifically looking for smaller piece counts. I wanted something that sparked something in me, and I did not want a challenge puzzle. Here are a couple that I ended up with, including Manatee Moments by Ravensburger and Bicycle with Flowers by Educa.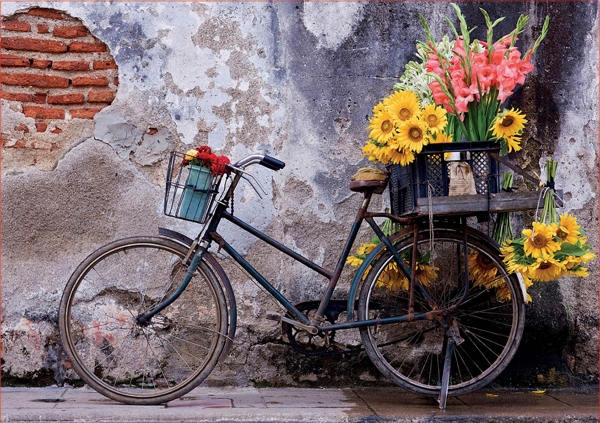 Once all my new puzzles were in my possession, the big question was, which one to do next. I still was not in the mood to really puzzle. Life has been hectic, our space is small, and work is crazy. I ended up doing a puzzle I wouldn't have expected to be my first one back. I chose one that looked calming. Something that had a few of my favorite elements was the Portland Head Light Lighthouse by Clementoni.

A few things made this puzzle a good choice for me, it was nostalgic (where my husband and I had our first date), it was bright, it was from a brand I'd never done before and it had one of my favorite elements, sky. What are your thoughts on puzzles with sky or water? I feel like people either love it or hate. I love it, it's relaxing and zen.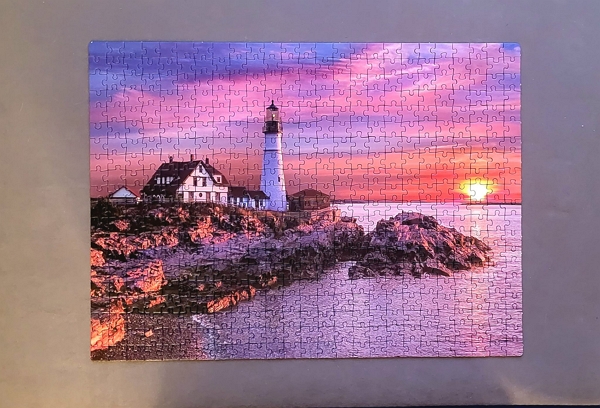 This puzzle did not disappoint. It was beautiful, non-threatening, relaxing, and it only took me a couple hours to do. I think this is my biggest takeaway from this, is to add more smaller piece counts to my collection. There is something to be said for having a couple hours of puzzling in the evening.

However, I was curious on what my subscribers had to say about similar experiences and there are two general answers, doing smaller piece counts and taking time off and enjoying a different hobby. I'm adding a third answer for me, and that is making sure you are doing a puzzle you WANT to do. Life is too short to suffer through a puzzle you are not enjoying.

Now that I am out of my puzzle funk, sticking to my 500 piece counts for now, I can see me dipping my toes into my 1000 piece puzzles. I am going to be very careful which puzzle to do next. My guess is my new Dr. Seuss Books by USAopoly. It is a bright and cheery collage puzzle that seems on the easier side and could be done relatively quickly.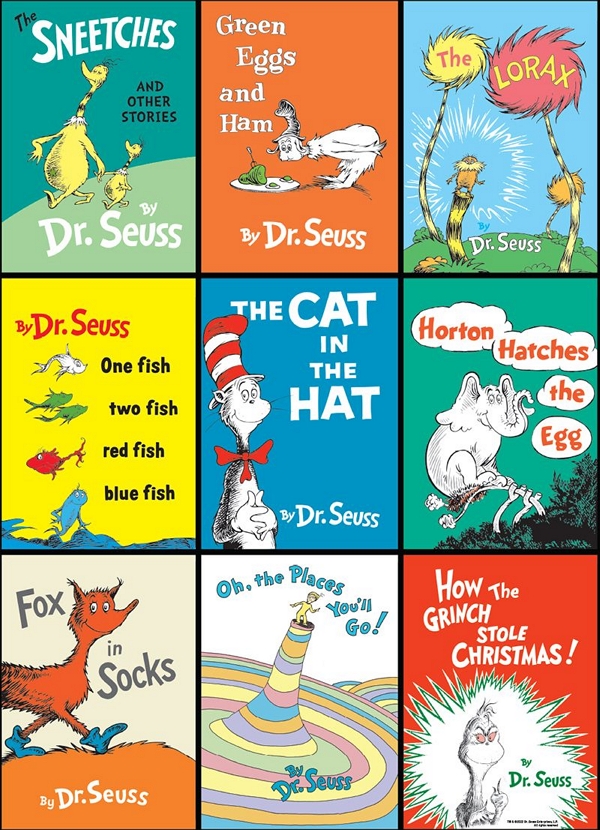 Anyways, I hope you found this post helpful. I'm glad that I am back to my normal puzzling self. Maybe you are in a similar boat, or you are wanting to get back into puzzling. If you have any additional advice, please share!

Emilee – The Casual Puzzler