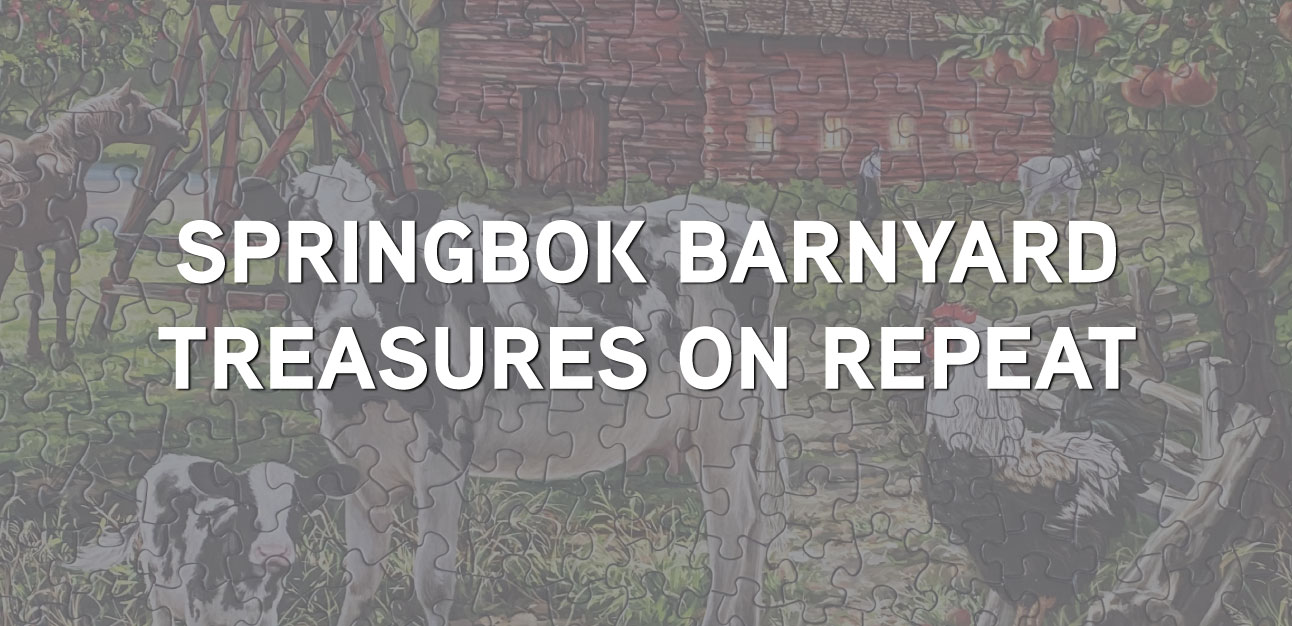 Springbok Barnyard Treasures on Repeat
Spring is in the air here in Eastern Canada! Finally! It has been a long cold winter and dreaming of the warm days ahead, I decided to redo a summer sunset scene, the 500-piece Springbok's Barnyard Animals. This same picture, by artist Dona Gelsinger, is also available in 36 and 100 piece counts. Perfect for all ages.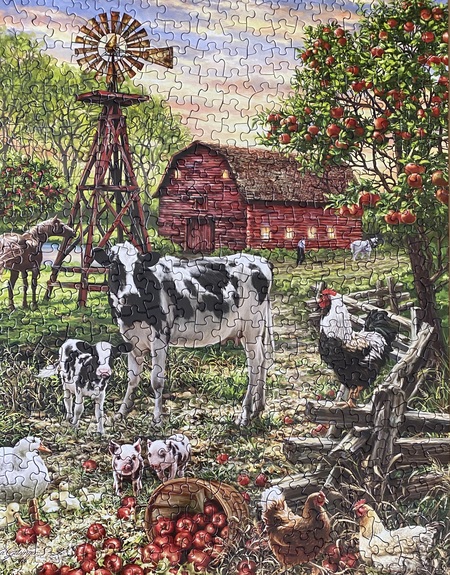 I prefer doing 1000-piece puzzles and like to pick ones with just the right amount of challenge and, of course, they need to fit on my puzzling board! However, this one, even though it was just 500 pieces, measures 18" X 23.5"and filled my board. This is a sturdy puzzle, the pieces are substantial - thick and glossy. They also are irregular shapes and sizes. I would never peg myself as a conformist or even 'normal' but this bothered me. When doing puzzles I like to organize the pieces and separate by colour and, when especially difficult, even by shape. That is not happening here!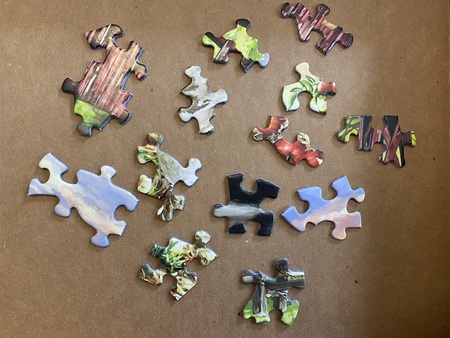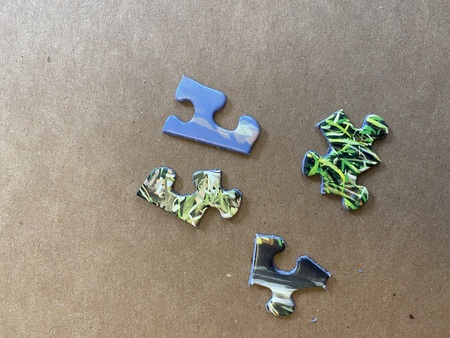 I always begin with finding the edge pieces and completing the border. With all the strange shapes, this was not an easy task. I was almost finished with the puzzle before I had the border complete.

When I took this puzzle out to do the second time, I had the edge pieces set aside in a separate bag, easy-peasy! I was prepared for the unusual shapes and whipped through it with ease! The barn was no problem to assemble but even the second time through, the windmill was a challenge.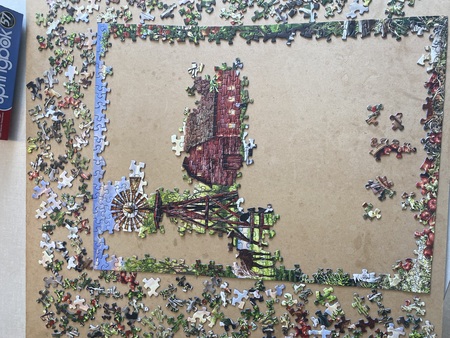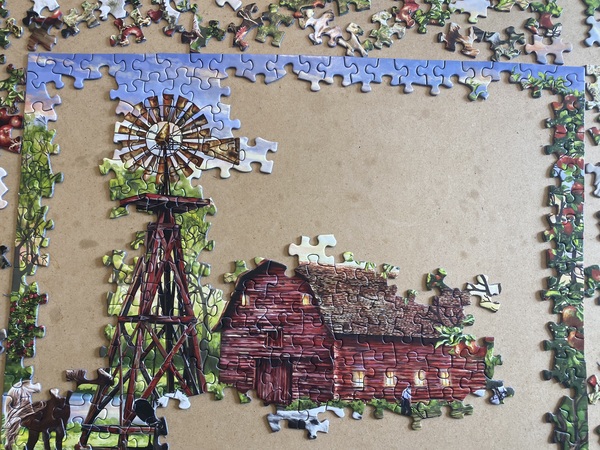 The Springbok puzzle company began almost 60 years ago in 1963. Robert and Katie Lewin were inspired by the Waddington circular puzzles they bought in England as gifts for their children. Waddington then helped them get their company, Springbok Editions, started and they began producing dye-cut puzzles in the USA. Mrs. Lewin even drew the designs for cutting the dies herself. Eventually the company was acquired by Hallmark and the superior quality has been maintained. Springbok continues to be the oldest and most respected puzzle name on the market.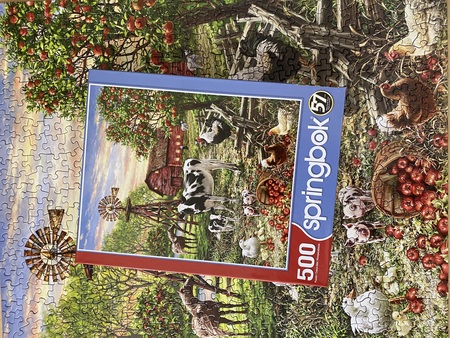 I am hoping someday to find a Waddington vintage puzzle to try. Dreaming!
-Mary Ellen