Wanderlust - Oh the Places You'll Go! (In a Puzzle)
Wanderlust - Oh the Places You'll Go! (In a Puzzle)
I love a puzzle that takes me to a different place. This post is inspired by the "Windows Open to the World" puzzle by artist Dominic Davison which was sent to me in my ambassador box. The topic it also feels timely, as my family has Spring Break in early April and other families may be making plans to travel this summer.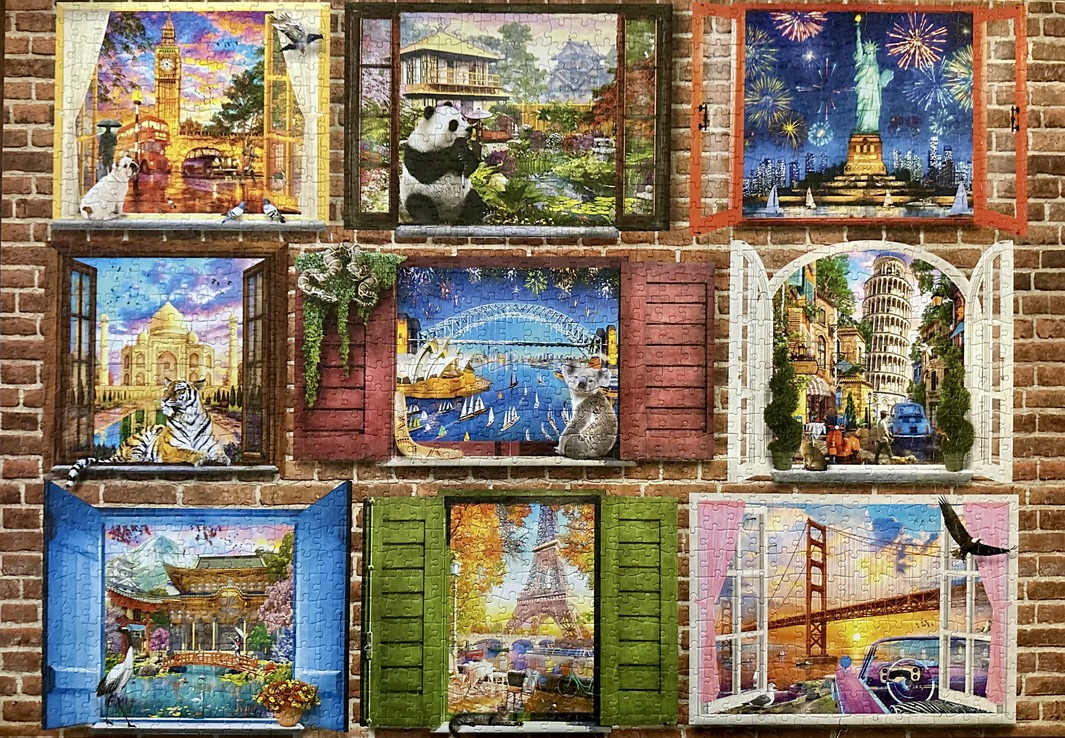 Windows Open to the World was super fun to puzzle. I love how each window has unique shutters, furry friends sitting on the window sill, and beautiful settings around the world in each window. This puzzle will take you to see the Big Ben in London, Chinese gardens and the Giant Panda in China, the Statue of Liberty in New York City, the Taj Mahal in India, the Sydney Opera House in Australia, the Leaning tower of Pisa in Italy, Mount Fuji and a Japanese garden in Japan, the Eiffel tower in Paris, and the Golden Gate Bridge in San Francisco. Each of these iconic images is fun to puzzle on its own and AMAZING to puzzle as a 1500 piece collage! It was very easy to sort and assemble for a larger puzzle.
There are a number of other great travel collage puzzles, such as the 5000 piece Big City Collage by Ravensburger (20% off at time of writing!), Colorful Destinations, Travel the World from Puzzle Twist, and Wanderlust by artist Marcy Day. This one comes in both 1000 and 1500 pieces, and I did the 1500 piece version a couple years ago!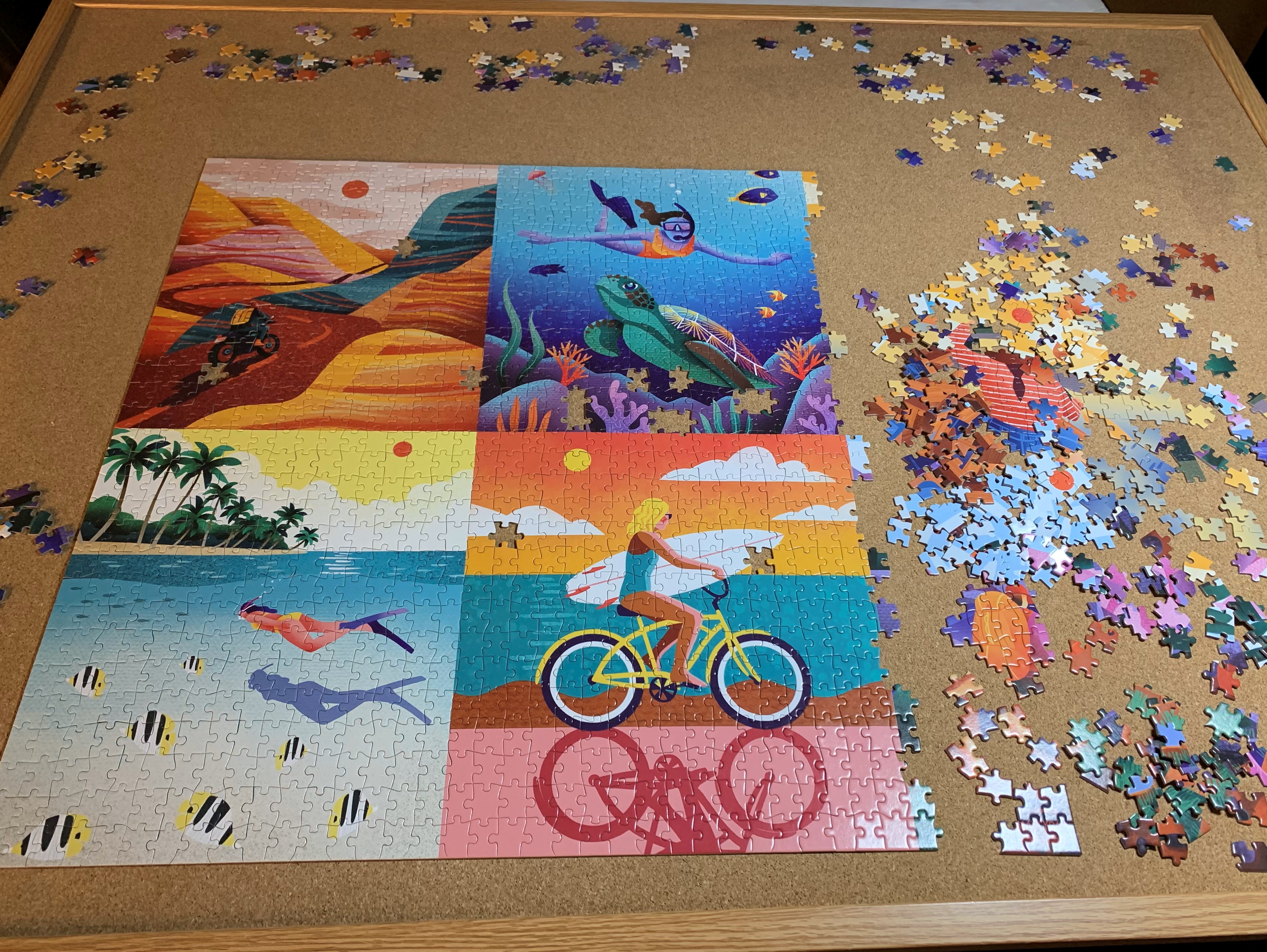 Just browsing through the collection of travel themed puzzles has me obsessively adding to my Wishlist.
Where would you like to travel in a puzzle?
The Northern Lights are on my bucket list and I love to see them in puzzles too (in fact I've done several on this list!). The colors and gradients are so fun. Below is a collage of some of the ones I've done, by Heye, Blanc, and a couple by Buffalo: Light Your Way, and Icelandic Mountain.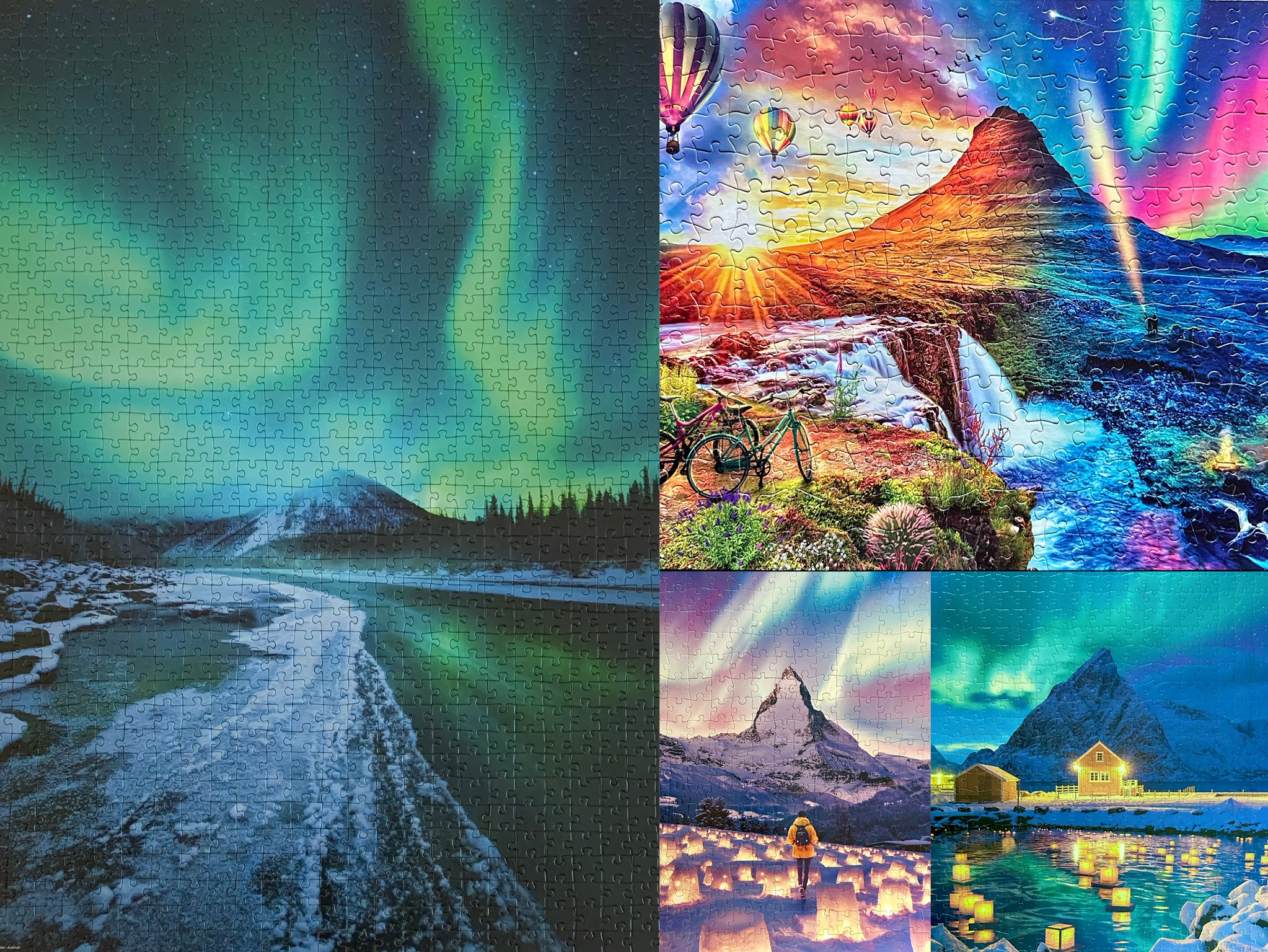 And back in 2010, my husband bought a 2000 piece puzzle of the famous Neuschwansteinn castle. That particular puzzle is no longer in print, but the castle is one of the most iconic puzzle images! This one was full of snow and trees, and a real challenge (he and I have very different taste in puzzles!), but several months later, we were able to see the castle in person and it was that much more special.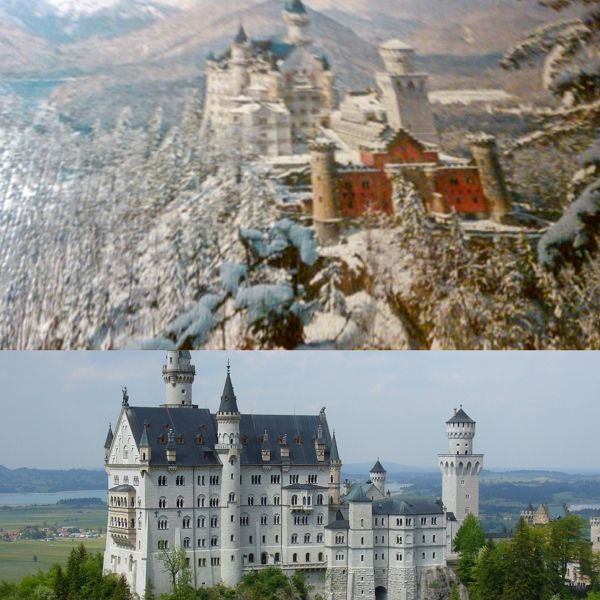 For an even broader "taste" of travel check out Around the World in 80 Drinks. This one also came in my ambassador box and I'm really excited to do it. I just love a round puzzle, and food and beverage themes are super fun.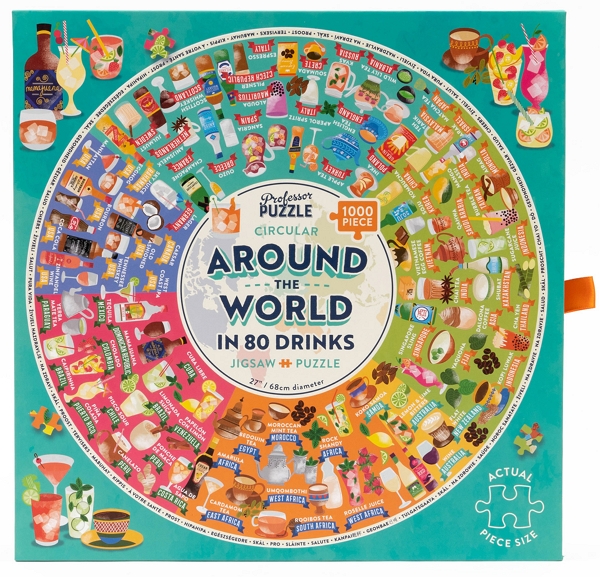 So I hope if you are not able to travel anywhere you find exciting, that you can find a puzzle that takes you there and that you get to see the real thing some day soon.
Until next time!
Alyssa @puzzlesatoz