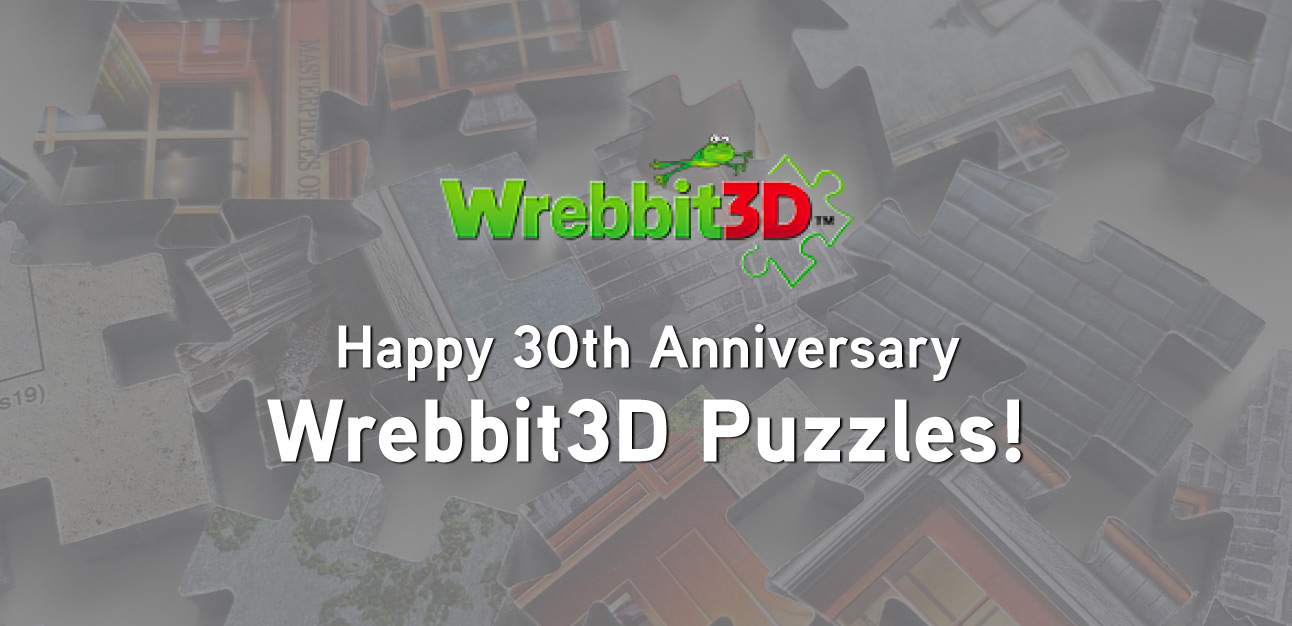 Happy 30th Anniversary to Wrebbit3D Puzzles!
Wrebbit3D Puzzles hit a big milestone this year as the company reached its 30th anniversary. In a recent The Toy Book article, the company's president, Jean Théberge, shared his thoughts on the evolution of 3D puzzles and some exciting hints about what's coming this year as part of Wrebbit3D's anniversary celebrations. (Pssst, all you Harry Potter fans, keep reading!)
Now, I've been a flat puzzler for many years but have never ventured into the world of 3D puzzles. In honor of Wrebbit3D's big anniversary, I decided to give one a try. And I'm happy to report that you can actually teach an old frog new tricks. (Get it? Their logo is a frog.)
I knew Wrebbit3D had various architecturally significant buildings in their puzzle line, but I was pleasantly surprised to see that they also carry several impressive licensed products including Harry Potter, Game of Thrones, and even Ghostbusters. As Théberge shared with The Toy Book, while the company's early years focused on iconic buildings, their popularity boomed with their expansion into licensed products from some incredibly popular franchises.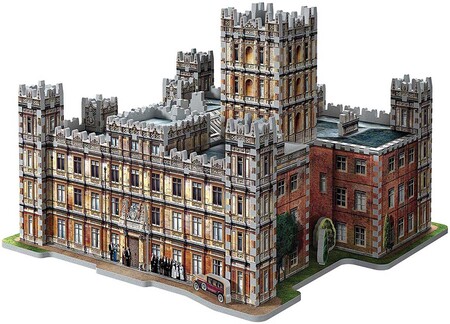 Downton Abbey | Wrebbit3D | 800 pieces
The Harry Potter Diagon Alley collection was especially interesting both because I love HP and the puzzles in this series are all right around 300 pieces. That felt like a good entry point piece count. After much deliberation, I finally landed on Weasleys' Wizard Wheezes and The Daily Prophet.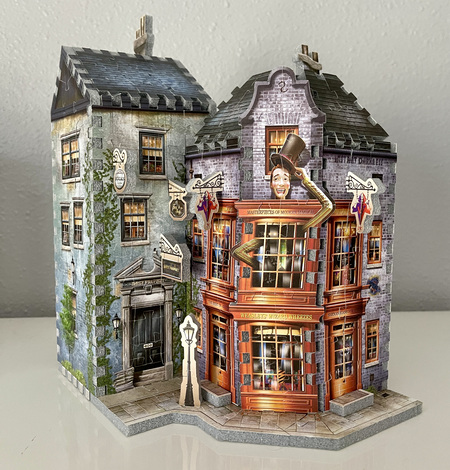 When I first picked up the puzzle box, I was surprised at how light it was. Unlike other 3D puzzles that are made of plastic, Wrebbit3D uses a foam backing on their pieces. This makes the pieces super light and very easy to work with. The illustrated paper surface of the puzzle is printed with high-definition graphics. We're talking super clear details.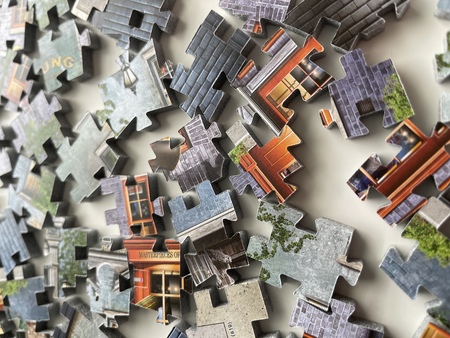 Wrebbit3D initial assembly stage is similar to a flat puzzle process. I like that you build each section flat first before taking the puzzle 3D. The puzzles come with an instruction booklet that helps you identify each section and understand how the different piece shapes interact. Once I got the hang of it, it was easy to work with both the standard shaped pieces and the square cut edge pieces. The square cuts are what create the interlocking borders when you move to the 3D assembly stage.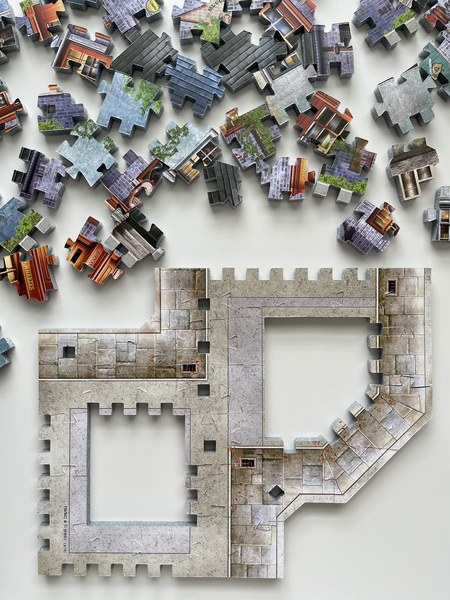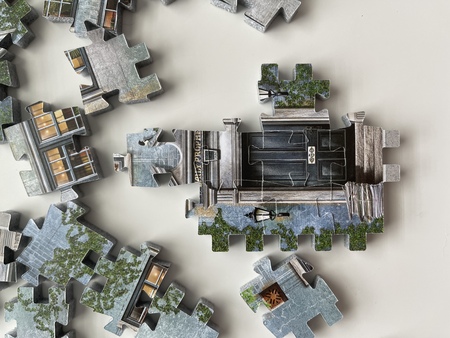 Because the puzzle is of a building, at first seemed like it wouldn't be as visually interesting as a standard flat puzzle, but this is where those incredibly high quality graphics made all the difference. The image is just so clear and there are tons of little details. As I assembled the sections and laid them out next to each other I got more and more excited about getting to the 3D stage. It engaged my brain in a completely different way to try to envision how they would all come together.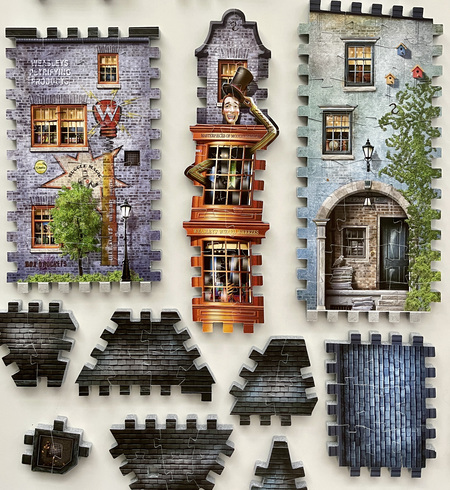 At the 3D stage of the process, I switched over from the paper instruction booklet to the full-color version online. I'm not great with spatial awareness, so having the full color version was tremendously helpful to me in understanding how the sections needed to be placed in the base. With the help of the online instructions, the 3D assembly process was a breeze.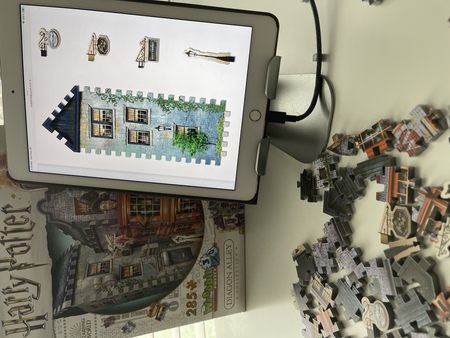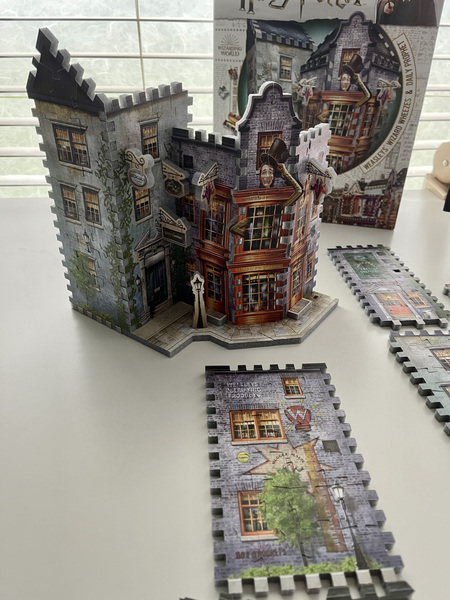 Seeing the flat sections of the puzzle come together into a cohesive 3D whole was such a cool experience. And it's a 360-degree view too! Having now assembled one puzzle from the Diagon Alley collection, I can understand how addictive these could be. The whole collection is made to fit together to bring this key part of the Wizarding World to life.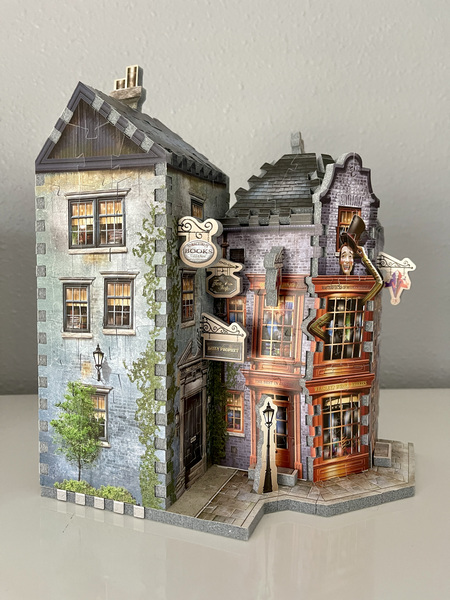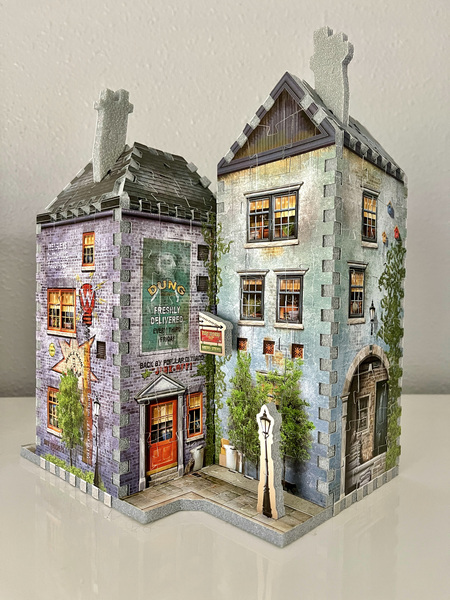 It's also one of the collections that Wrebbit3D will expand this year. As shared in The Toy Book's article, according to Théberge, Gringotts Bank is coming soon - including a 3D dragon in the design! This will be the fifth section of the growing collection. In the meantime, the other four sections are available now. I highly recommend using your magic puzzle wand to wave them – or any of the other amazing Wrebbit3D puzzles – into your cart!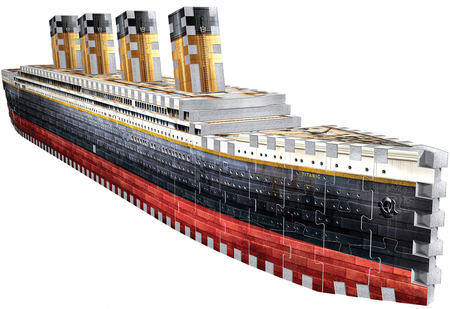 Titanic | Wrebbit3D | 400 pieces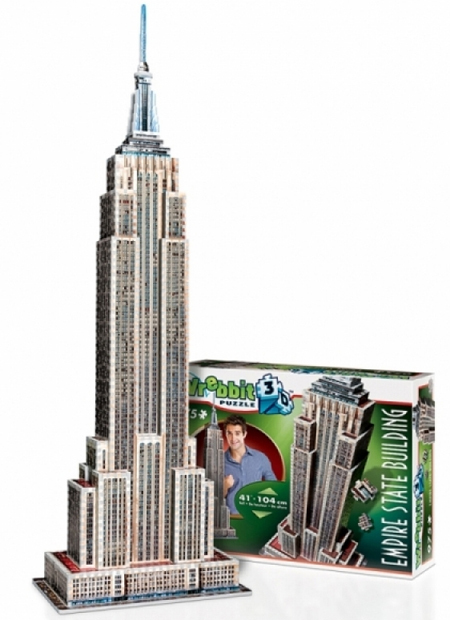 Empire State Building | Wrebbit3D | 900 pieces
xo, Sarah B. @necessarahly_puzzles
I love the HP designs so much! They are definitely going on my Wishlist! Also, using an iPad to display the instructions is a great idea! Ty!
Wait!!! Mine didn't have an instruction book. Now I will definitely have to try another one.