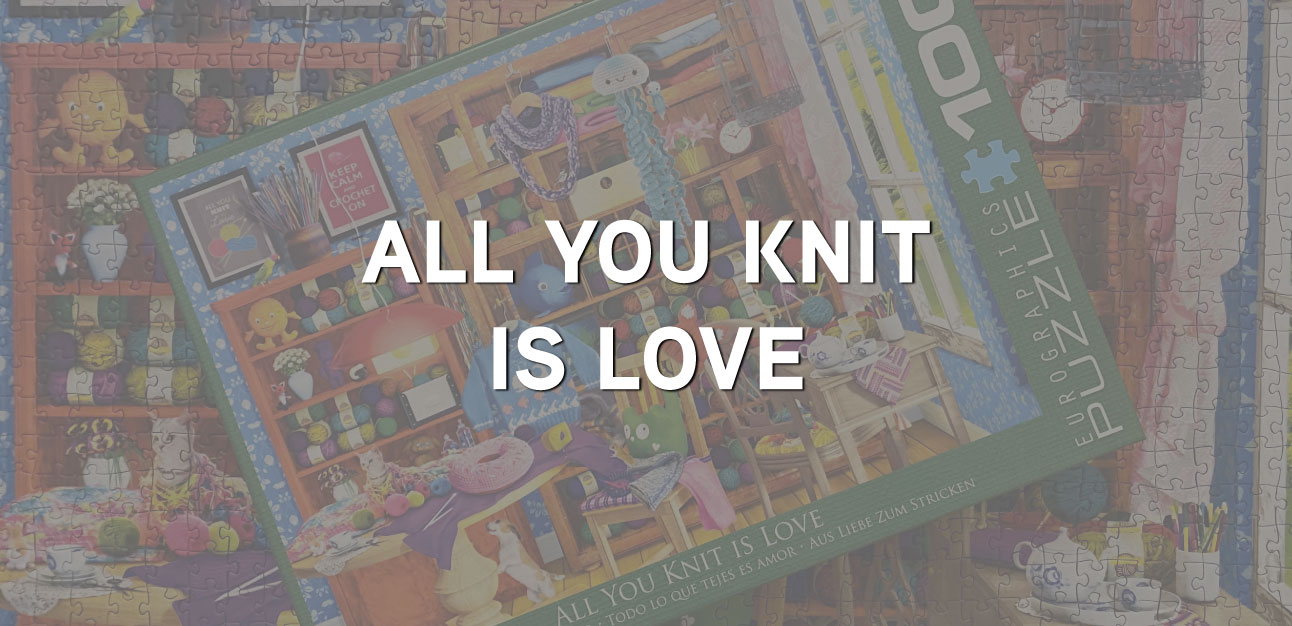 All You Knit is Love
Hello puzzlers! This is my very first blog post and I'm so excited to be able to combine two passions of mine this time, knitting and puzzling! Today, I'm writing about the 1000-piece puzzle, 'All You Knit is Love'.
This puzzle is produced by Eurographics, a privately owned company based in Montreal, Canada. It was started in 1987 as a small distributor of posters and today is a top player in the art publishing and toy industries and well known in North America and around the world.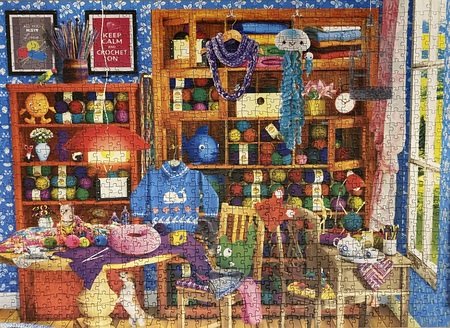 The box measures 14" X 10" X 2.5". The front of the box has a full clear picture of the finished product. On the back you will find a collection of puzzles made by Eurograpics and information about the company. There are so many different images to choose from; everything from art to landscapes to fantasy.

Pieces are sealed in a biodegradable bag and the box and pieces are 100% recyclable. They are made from recycled board and printed with a vegetable-based ink. The pieces are a bit on the small side but sturdy, regular shapes with a matte finish. The quality is excellent and the pieces fit together and stay together well. The artwork is by Paul Normand. Some of my favourite puzzles recently are also done by him. I love the rich colours and the complexity of the scenes.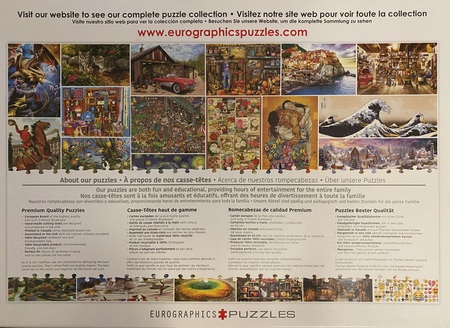 I started 'All You Knit is Love', as always, by sorting out the edge pieces and building the frame of the puzzle. My brain favours organization which is probably the reason for my love for puzzles. There is so much yarn in this picture, so many colours to sort! I put together the sweater and the word pictures first, then tackled the wallpaper and curtains.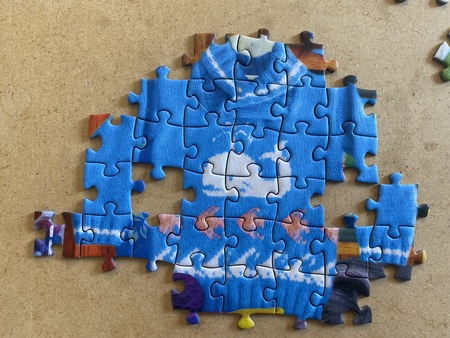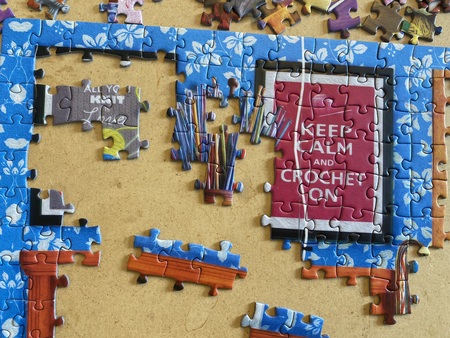 The trickiest part of piecing this together were all the different coloured yarn skeins. This was a picture of organized chaos, not how I would sort out yarn on my shelves. However, I love a good challenge. It was fun discovering all the little extras on the shelves - flowers and animals, dishes and art supplies. I think this is what draws me to Paul Normand's puzzle art. There is so much happening in the pictures, so many different areas to focus on.
In Rock Shop, he has filled the scene with instruments, a sidewalk sale of albums, signage, animals as well as a beautiful brick wall to focus in on.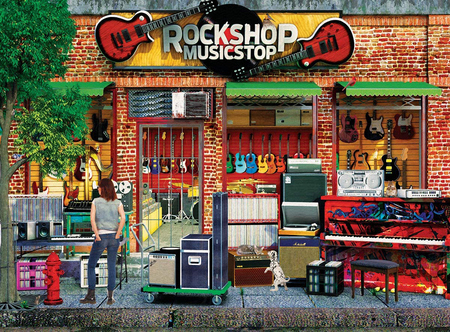 Another of my favourites of his is Plush Petals Florist. Here you can get lost in all the flowers and greenery!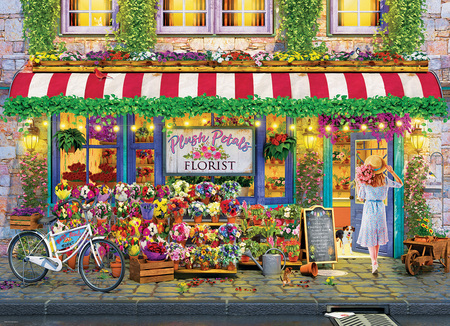 Back to the theme of today, puzzling and knitting! Impossible to do those two things at the same time but the next best thing is a puzzle that gets you thinking about the next knitting project you want to begin.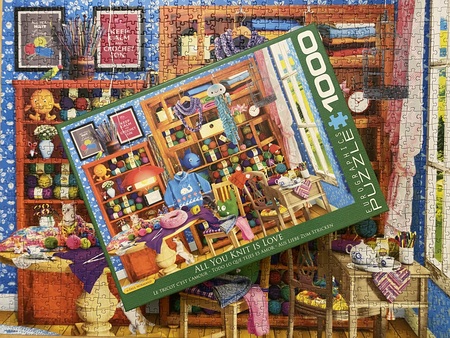 -Mary Ellen