Beating the Winter Blues
Hey Puzzle Pals! My name is Jes and I am a puzzle enthusiast who was thrilled to be chosen as a Puzzle Warehouse Ambassador for 2023. You may know me from Instagram over at @PiecefulPuzzling, but if you don't – Hi! Nice to meet you! I am a millennial mom of two tiny humans from Connecticut and I am so looking forward to writing up some blogs for you this year. Given the state of the weather here, I thought I'd write my first post on how I spend my winters.
Ah, winter. There is nothing quite like waking up on a winter morning when the sun is just starting to peek out from behind the trees and seeing your entire yard covered in a fresh layer of snow. Here where I live in New England, it can look like a scene straight out of a postcard.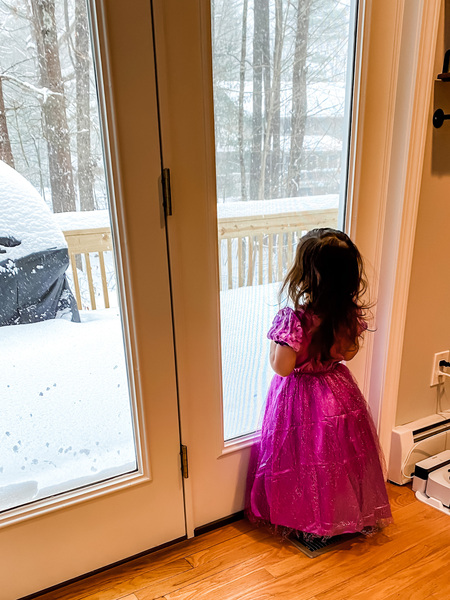 And then, well, you have to wake up and keep going on with everyday life.
The holidays are over. The kids are home from school (again) and "I'm bored" is the sentiment on repeat. The dogs are cold and wet and keep tracking dirty snow into the house. Daylight is in short supply, and even if it weren't, who wants to go out when it is this cold? The "winter blues" are something that can creep up on a lot of us at this time of year. How do we cope? For me, jigsaw puzzles are the answer!
Picture – sitting next to a window overlooking a cold winter day but in the comfort of your warm, cozy home. You have a hot beverage, maybe you're alone or maybe you bring the entire family together (there's a bonus solution for that whole "I'm bored" sentiment from the kids). And of course - you have a fresh new jigsaw puzzle in front of you. What could be better? Here are a few recommendations to get you started.
Do you really want to lean into that warm, cozy feeling? The Ravensburger "Cozy Series" is full of images that will have you feeling zen and peaceful. My favorite right now has to be the 750-piece "Puzzler's Place" because of how meta it is. Talk about a cozy haven! Pair that with Ravensburger's classic "soft click" and there is no way you won't be putting yourself right into this comfy little retreat.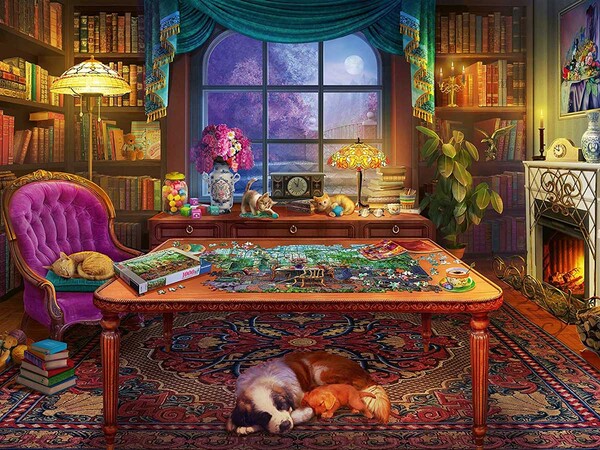 Puzzler's Palace | Ravensburger | 750 Pieces

I really do love to puzzle with the season. I spent October doing Halloween puzzles, November doing autumn-themed puzzles, and December doing holiday puzzles. For January, I have moved on to some of my more wintery options. There are several winter themed puzzles out there, but I love the nontraditional color palette of this puzzle from Puzzledly. This is perfect for breaking out of a winter funk - a winter illustration, but with the heat turned up!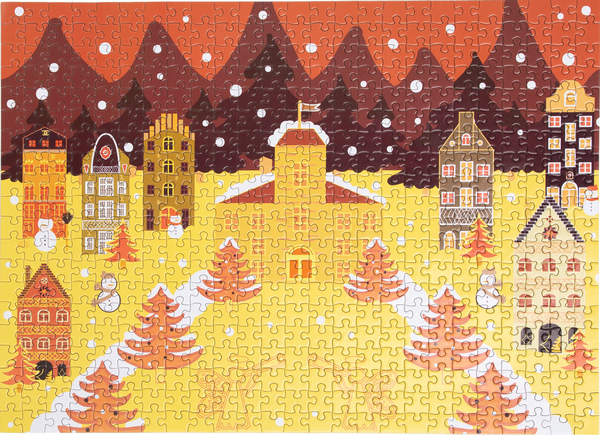 Snow Darn Cold | Puzzledly | 500 Pieces
Or hey, maybe you just want to avoid the season altogether. I can't blame you! I love doing a bright and colorful puzzle to draw me out of the grey gloominess of winter here in Connecticut. This Stained Glass Butterfly from SunsOut is sure to have your brain leaning into spring. I love a shaped puzzle like this for a different sort of challenge from your traditional rectangles and squares.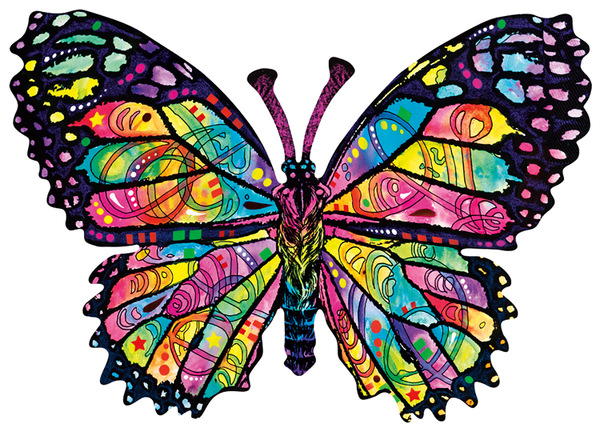 Stained Glass Butterfly | SunsOut | 1000 Pieces

Why not bring the rest of the family in on the fun? Puzzles are a great bonding activity. My kids are little so when puzzling with my crew, I opt for less challenging images that align with their interests to keep them hooked. My 5 -year-old daughter is Disney obsessed, as you can see in that first picture of her in a Rapunzel dress. This set of 3 Rapunzel themed puzzles has been a new favorite in our house (And yup, she really did just happen to be in those Rapunzel-themed PJs when this puzzle arrived!).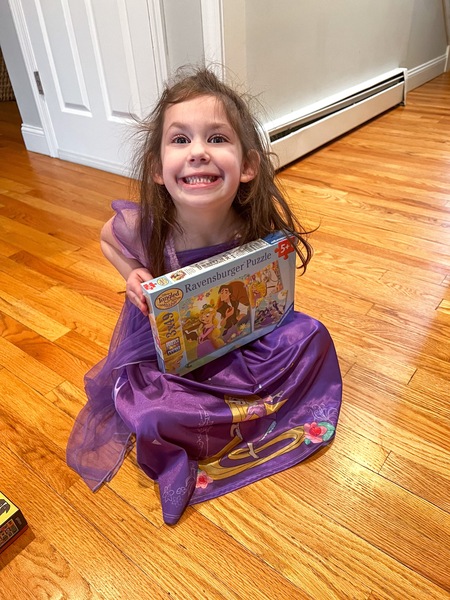 So, let's try and bust out of hibernation together and get that serotonin moving with the help of a puzzle, or two… or twelve. Brighter skies and warmer temperatures are on the horizon!

- Jes, @piecefulpuzzling