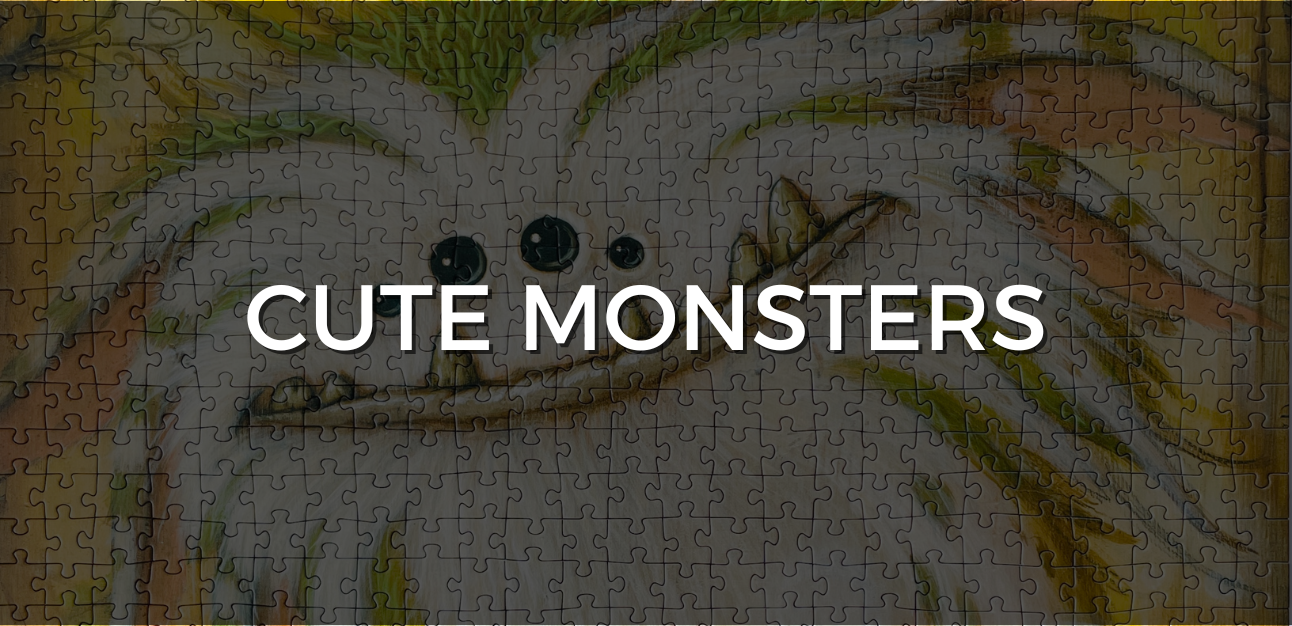 Cute Monsters
I've fallen into monster land, and I don't want to get up! A monster land called Zozoville, to be exact. From a heart shaped undie wearing monster, to a fuzzy bucktoothed monster in an ill fitting house, this world has no shortage of ingenuity and creativity. Add in the clever modern day twist monsters like those seen in Jarantine or Selfie, and I have to believe there is an adorable Zozoville monster for each and every puzzler to fall in love with!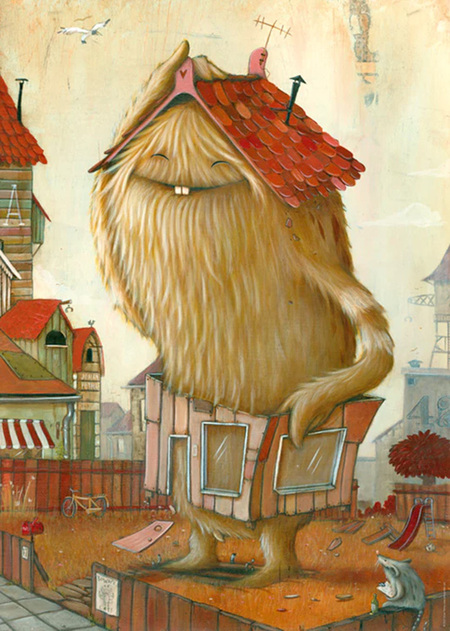 Neighbourhood | Heye | 1000 pieces

For my very first Zozoville experience, I chose Heye's Veggie puzzle. When I started it, I had absolutely no idea the journey I was about to embark on. But as I fell more and more in love with this fuzzy little turnip loving monster, I decided I wanted to dive deep into this wonderful, bizarre, and entirely unique world. Where did I begin? Researching the creator and artist of this herbivorous monster, Johan Potma. What I found was stunning! First, and most importantly, it's not one, but two artists. Johan Potma, along with fellow friend Mateo Dineen, joined their considerable imaginative forces to create Zozoville, a whole wide world just bursting with these adorable monsters!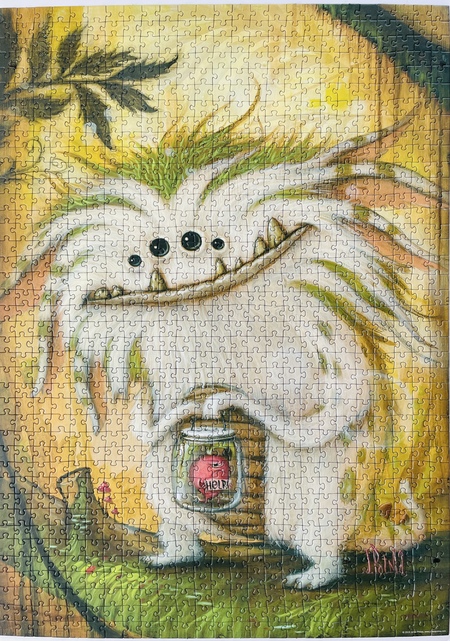 I was incredibly lucky to get the opportunity to chat with Johan about his monsters, and he let me know that the creation of Zozoville was quite organic. He always knew that he wanted to be his own boss, so after meeting Mateo and finding out that they enjoyed working together, Zozoville was created. Johan let me know that he feels like all of these monsters and stories already exist- like Zozoville is the village in his head where these monsters live, until one day they're brought to life by the 'scribbles and doodles of some guy smearing paint onto an old piece of wood'! What was so interesting to me was when Johan told me a lot of his experiences find themselves on paper in some form, meaning people that he knows definitely can, and often do, become storytelling monsters!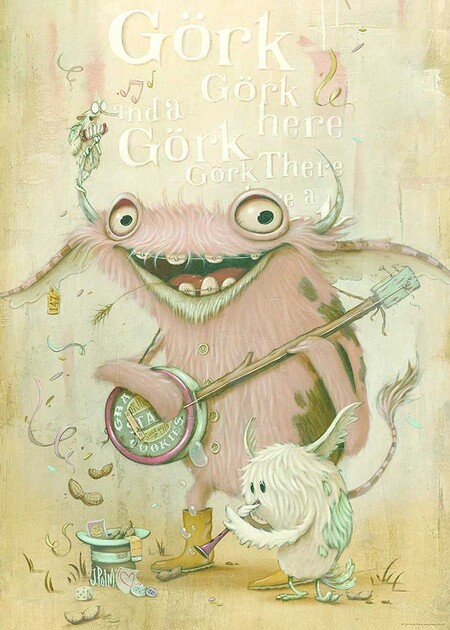 From their home base in Berlin, Mateo and Johan sometimes like to use unusual material to paint their Zozoville monsters on, and thank goodness for dissectologists around the world, one of their unusual offerings just happen to be puzzles! I asked Johan if he is a puzzler, and he let me know that he loves to puzzle, but doesn't always have the patience for larger puzzles! He has only tried one of his own puzzles once…and had to give up because it was taking too long!!! As he was piecing it together though, he remembers thinking 'what was I doing over here…when did I put in all these little details?!' I think it is so cool that he got to experience his artwork in such an odd and unique way!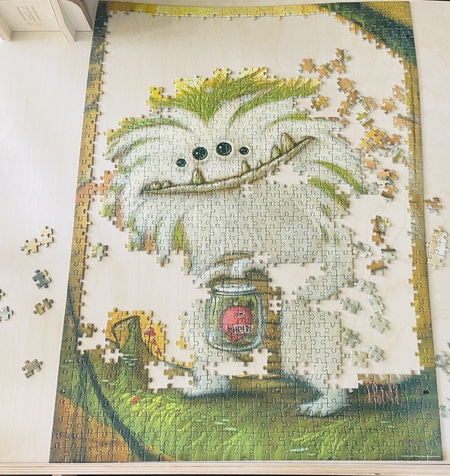 My experience with his Veggie puzzle? It was an absolute delight to puzzle from start to finish! It was very challenging, and came together slowly, but it really let me enjoy each and every single detail. Puzzling a piece of art is such a profoundly intimate and cozy experience for me: to watch this monster take shape before my own eyes, piece by piece, feels like I became partially responsible for this particular Zozoville monster, and it is a privilege I enjoyed immensely!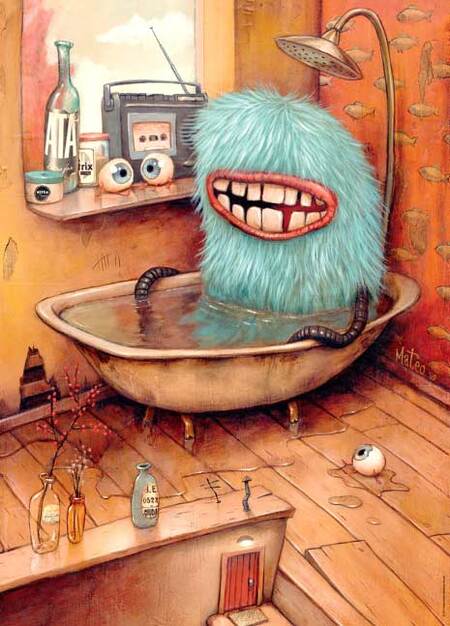 If you couldn't tell, I am a hopeless, head over heels, fuzzy monster loving fan over here! If I could, I would certainly take up residence in this strange and curious world, and just soak in the unusualness of each unique monster. I think we are so incredibly lucky that we get the opportunity to experience these monsters in pieces, and I highly recommend trying out a Zozoville puzzle!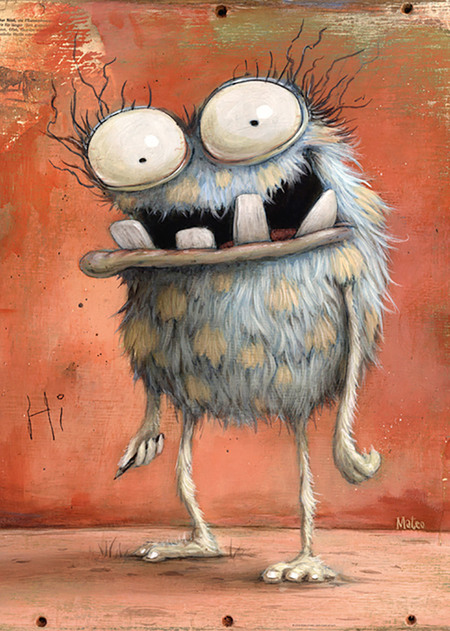 Monsta Hi! | Heye | 1000 pieces
I'll end this blog with quite possibly my favorite answer ever: I asked Johan if he has a favorite Zozoville monster- one that he just can't help but love a little more than all the rest. His response? 'It might be Mateo himself. I am very grateful for having this guy pop up in my life with all the stuff that came from that. I learned a lot from him and know that whatever Zozoville is, it wouldn't be if he wasn't a big part of that.'
Until next time my puzzle loving friends, happy puzzling!
Amanda @600hoursofpuzzle