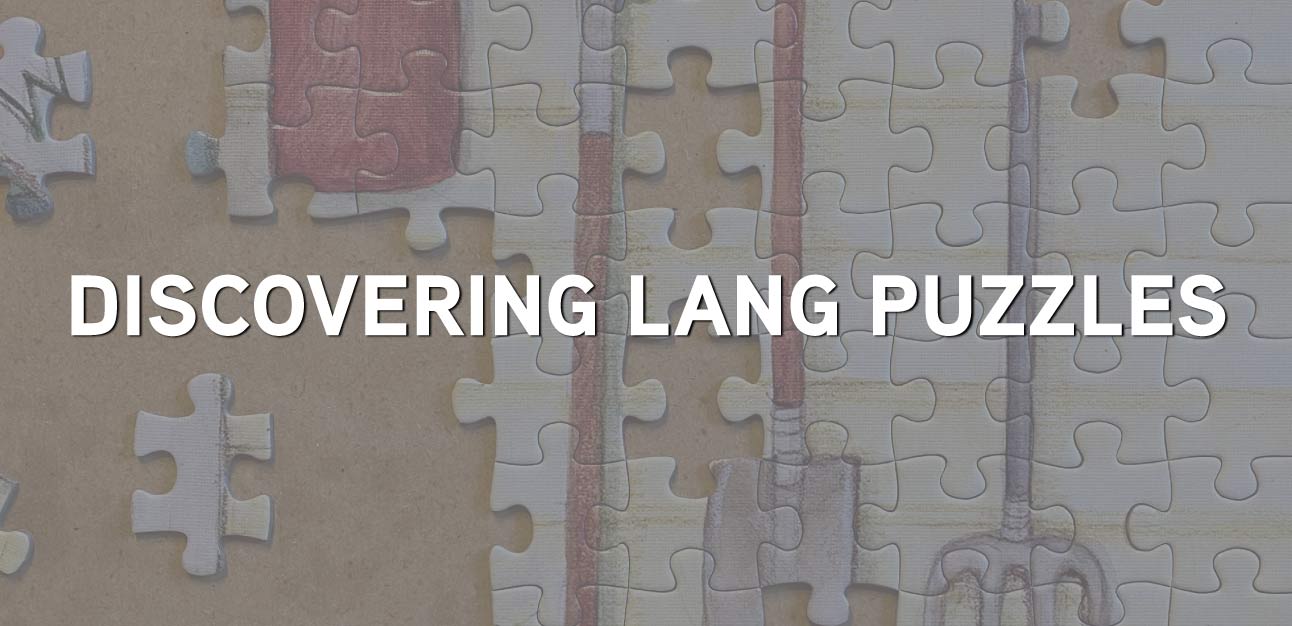 Discovering Lang Puzzles
I just completed this fun little 500-piece puzzle, The Potter's Bench, put out by Lang. The artwork is by Susan Winget. There are a few pieces of her art available on puzzles at Puzzle Warehouse. From 300 -1000 pieces, something for everyone; all soft and colourful and fun. Susan's dream when she first started her studio business was to earn enough to enable her to be an at home mom. In her first year, she shipped almost 10,000 paintings from her garage base! Five years later, she joined with Lang and continued to expand her business. I don't know when she found time to be a homemaker!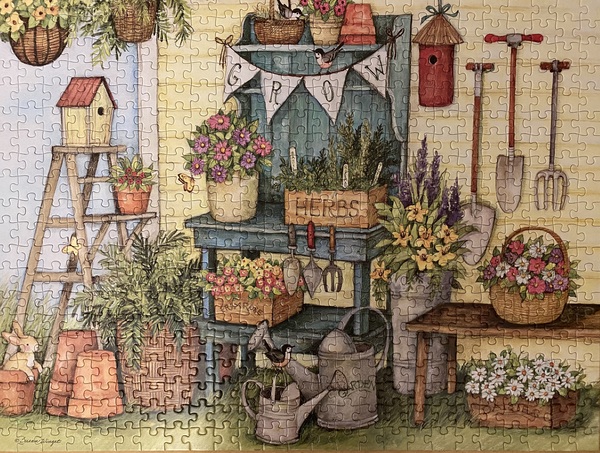 This Lang puzzle was top quality. Included in the box was a good sized poster and a resealable bag for storing the puzzle pieces in. The pieces are quite substantial, linen-embossed so they actually feel and fit together as if they were wooden!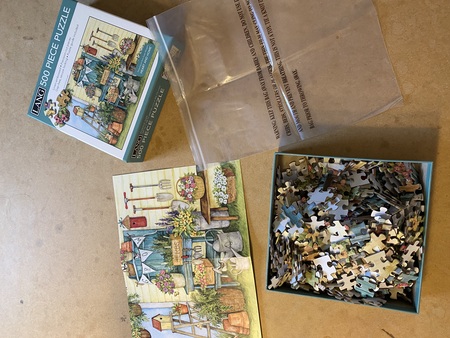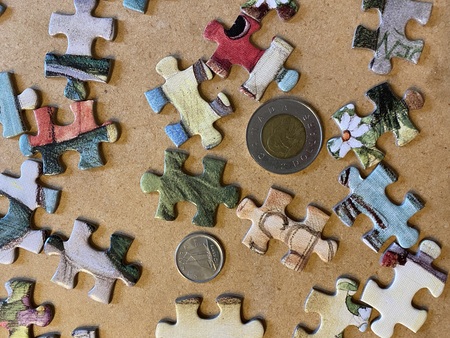 I found the fit to be so snug it was a bit difficult to get them apart. Also, I had to complete parts from the inside out because the pieces would fit together on two sides but then not with the other adjoining piece!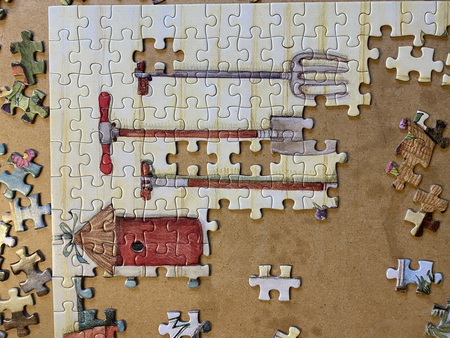 I discovered some other Susan Winget art puzzles as I roamed through the Puzzle Warehouse site that I hope to get a chance to work on. The 750-piece Birdhouse Garden and the Gnome Garden panoramic puzzles look so beautiful and whimsical! However, I am going to have to get a longer puzzle board to accommodate!

Gnome Garden | Lang | 750 pieces
I could always just have fun with these smaller 500-pieces, the Christmas Bear in Chair, the summery Just Beachy or even the 300-piece Geranium Chair.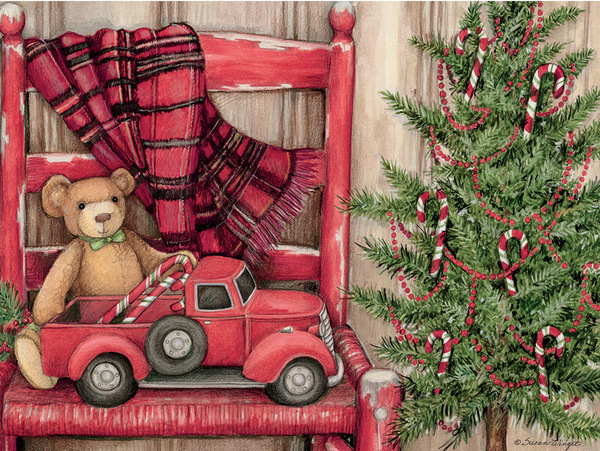 Bear in Chair | Lang | 750 pieces
Lang's reputation for presenting beautiful artistry certainly shines through in Susan Winget's works.
-Mary Ellen