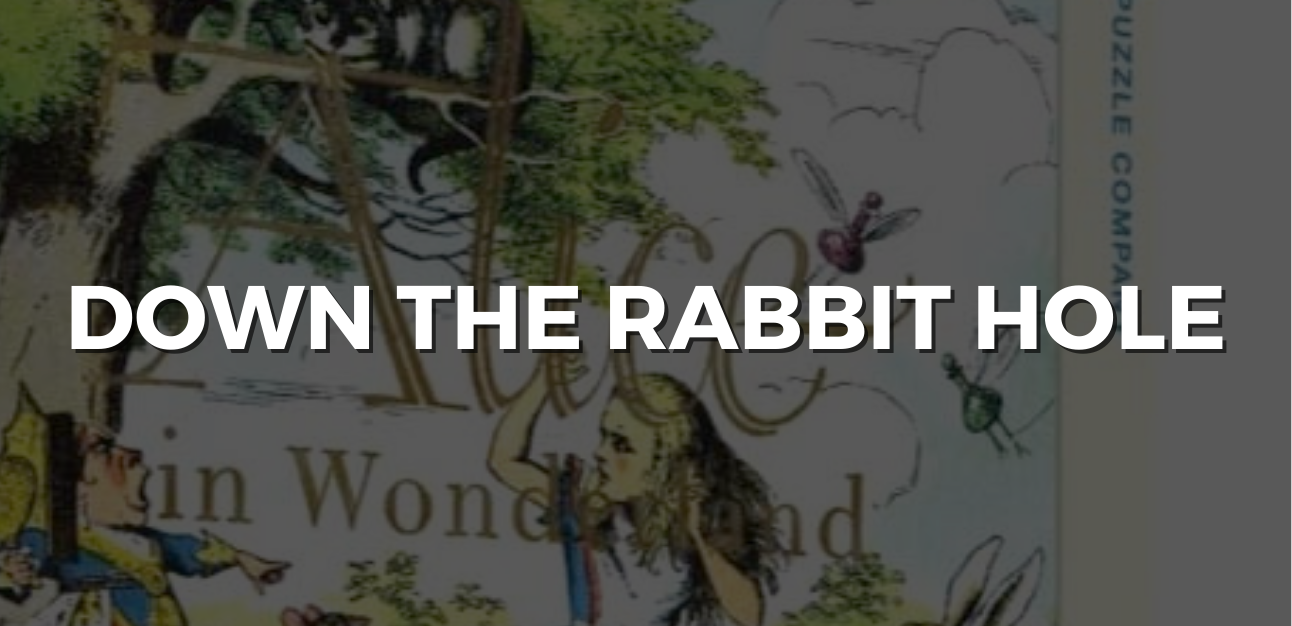 Down the Rabbit Hole
Sometimes you just can't go past a fairy tale. A classic story or character is heartwarming and so many of us have a favourite. For me, it's Alice in Wonderland. I've loved that story since I was a child, and I find I'm instantly attracted to puzzles where Alice or anything involving Wonderland is the main event.
I thought I'd take a little journey of my own through the Puzzle Warehouse website to see what puzzles are available for the fairy tale loving puzzlers out there.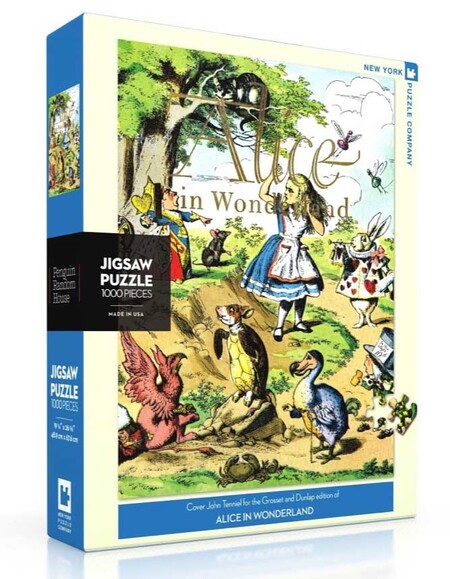 Alice in Wonderland | New York Puzzle Company | 1000 pieces
Like many classic fairy tales, there's plenty of different versions of Alice in Wonderland, with the Disney version arguably being the most popular and recognised. I went searching for a puzzle featuring the original Alice in Wonderland artwork and came across this beautiful New York Puzzle Company 1000 piece puzzle.
I've actually completed this design. It was my very first experience with the NYPC brand and I loved it. Like most NYPC puzzles, it is a challenge due to the art style and random cut pieces. As I wasn't able to race through it, I decided it was the perfect time to listen to the classic Alice in Wonderland audio book while I worked my way through the puzzle! It really made for a wonderful experience. As adults, we don't tend to read fairy tales, so piecing together the characters while reacquainting myself with the story was fun.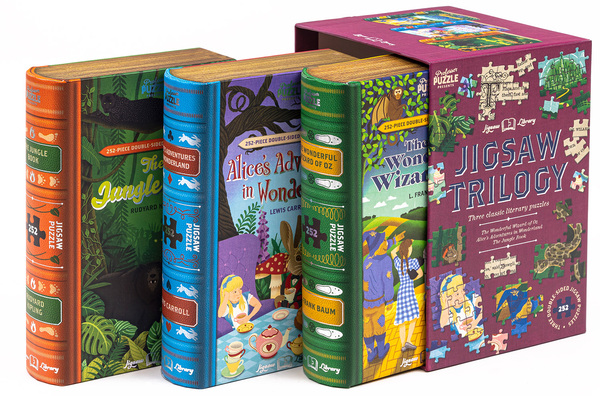 Puzzle 3-Pack | Professor Puzzle | 252 pieces each
This cute box of puzzles by Professor Puzzle will thrill the adult or child book lover/puzzler. This book shaped multipack contains three double sided puzzles, each with a 252 piece count. They are the perfect snack sized puzzles for adults and spot on for any child that likes a little bit of a challenge in their puzzles. This pack features Alice in Wonderland, The Wonderful Wizard of Oz, and the Jungle Book. You can also buy other singular titles like Romeo and Juliet and Little Red Riding Hood.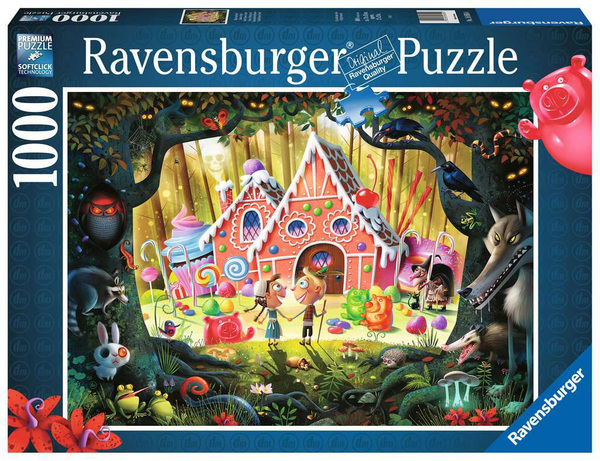 Hansel and Gretel Beware! | Ravensburger | 1000 pieces
"Hansel and Gretel Beware" by Ravensburger is a funny blend of good and evil that reflects the fairy tale perfectly. I love that the centre of the image is so bright, colourful and pretty much everything a house made of sugar should be…except perhaps that smoke skull coming out of the chimney. Creeping in around the edges you'll see sharp teeth, glowing eyes and a rabbit that I have questions about. I can assure you that my blog title was not inspired by that rabbit.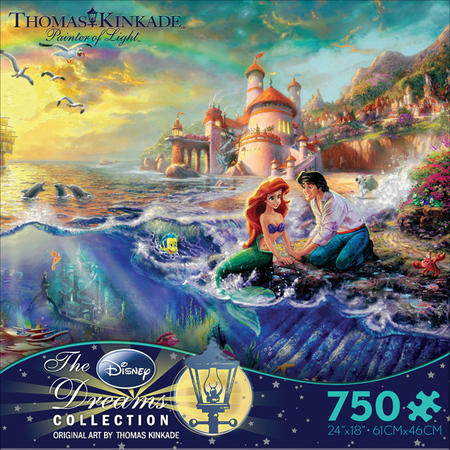 The Little Mermaid | Ceaco | 750 pieces
Thomas Kinkaid is well known for his ability to create magical masterpieces, particularly of the Disney kind. Without a doubt if you mention The Little Mermaid to anyone, their first thought is of the Disney version featuring the beautiful redheaded Ariel. This 750 Ceaco puzzle captures Ariel's world above and below the sea as only Kinkaid can. The details in this image are sublime and if this isn't eye candy, I don't know what is!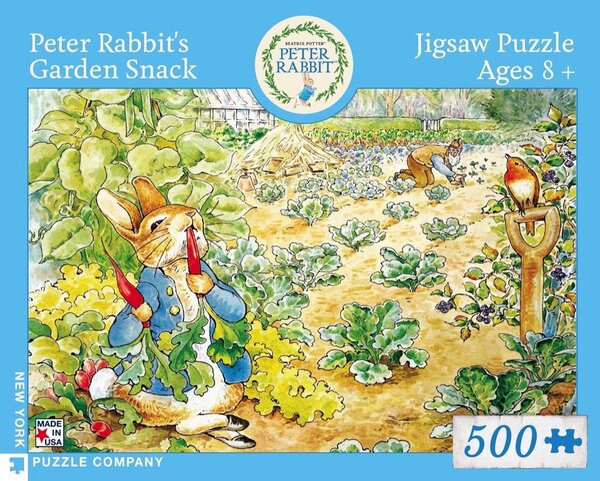 Peter Rabbit's Garden Snack | New York Puzzle Co | 500 pieces
The tale of Peter Rabbit by Beatrix Potter. This is another book I remember reading as a child. I do love modernised images of fairy tales but I find classic images so lovely and this one is particularly sweet. This is another classic image style by New York Puzzle Company titled "Peter Rabbit's Garden Snack" and is a 500 piece. If you search "Peter Rabbit" on the Puzzle Warehouse website, you'll find various NYPC puzzles featuring Peter Rabbit with different piece counts. If you'd like to introduce a child to the Peter Rabbit story via a puzzle, there are some really cute 48, 60 and even 20 piece puzzles.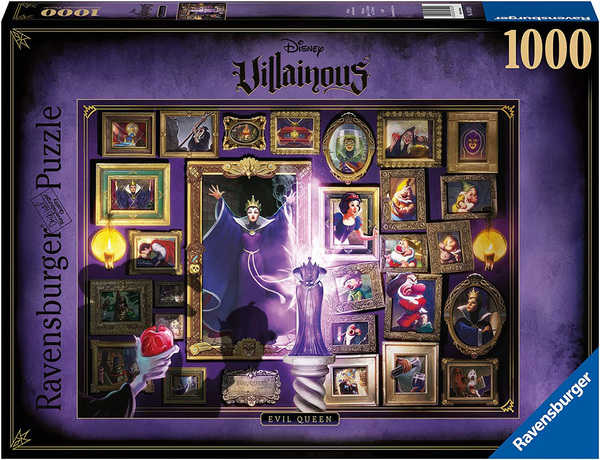 Evil Queen | Ravensburger | 1000 pieces
What is a fairy tale without some sort of evil character? I'm going to go out on a limb and say, not much of a tale at all! I love that Ravensburger has a whole series of puzzles titled Villainous, dedicated to the villains in some of the most popular stories we all know and love. This one is titled "VILLAINOUS: Evil Queen" and while Snow White and the Seven Dwarfs have a few cameos in this image, it really is all about the Evil Queen and her wicked ways.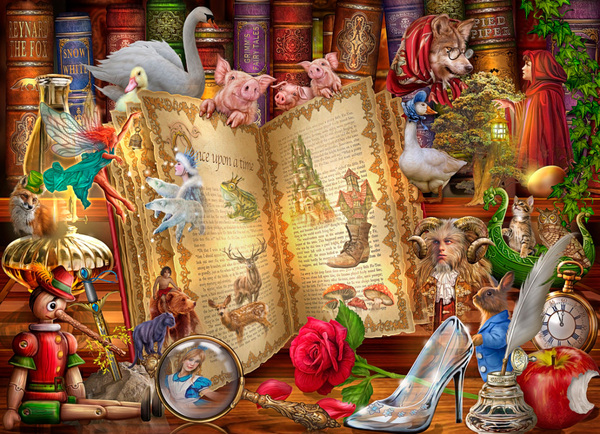 Story Time | Vermont Christmas Co | 1000 pieces
Last, but definitely not least, is this 1000 piece beauty by the Vermont Christmas Company. Titled "Story Time", this features a reference to many classic fairy tales. From Cinderella's glass slipper to Mother Goose herself, you're bound to find at least one of your favourites in this puzzle. Alice is in there, so I've found mine!
This is just a tiny selection of fairy tale based puzzles on the Puzzle Warehouse website. The search term "Fairy Tale" will bring up 100 puzzles alone. If you search for your favourite story title or character, you'll find even more!
Until next time,
Rell @relishpuzzles