Every Day is a Holiday
As we approach the mid-year stretch and we're short on puzzle options to coordinate with holidays for a bit, I'm here to tell you don't worry – every day is a holiday! That is, if you're willing to get a little creative about what you celebrate. Using my favorite holiday app, Holiday Today, I created the following round up of puzzles to pair with some upcoming quirky holidays.
If you're curious to know more about any of the brands featured, click on the brand names below to jump over to our Brand Comparison page that includes in depth info for each brand including piece shape, surface finish, puzzle dust details and so much more.
May
As spring transitions into summer, the long, bright days of summer return. Brighter days call for brighter colors of course! Hurray for Buttons Day on May 9 is the perfect opportunity to pop open some colorful, happy puzzles like the 500-piece Rainbow Buttons from Galison or if you need even more buttons, the 1000-piece Box of Buttons from Colorcraft. While you're contemplating the puzzle collections featured in your puzzle of choice, did you know that there are button collecting competitions? This should be a thing for puzzles too. I think I could be a contender if there was a puzzle collecting competition!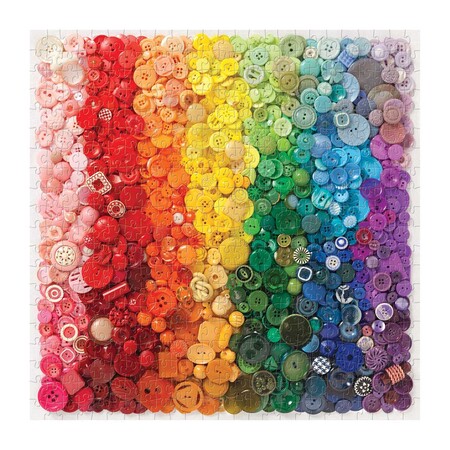 Rainbow Buttons | Galison | 500 pieces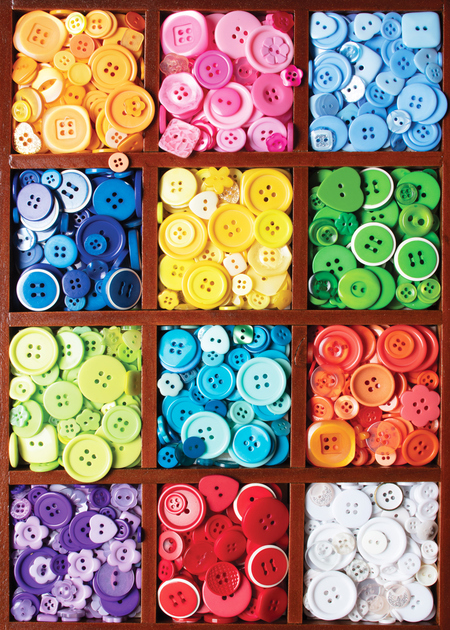 Box of Buttons | Colorcraft | 1000 pieces
June
June is prime picnic time with summer in full swing across the Northern Hemisphere. If it's not summer where you live, don't worry, you can bring your picnic indoors and celebrate International Picnic Day on June 18 with one of these fun picnic-themed puzzles. Picnics are a great way to relax and spend stress-free time with friends and family – just like puzzling!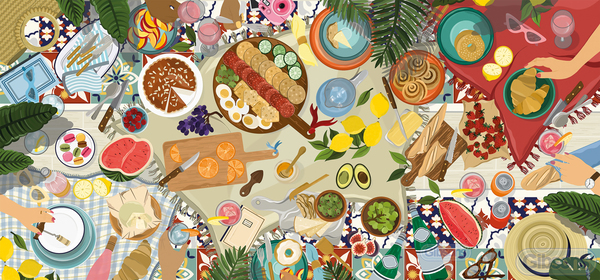 Dream Picnic | Gibsons | 600 pieces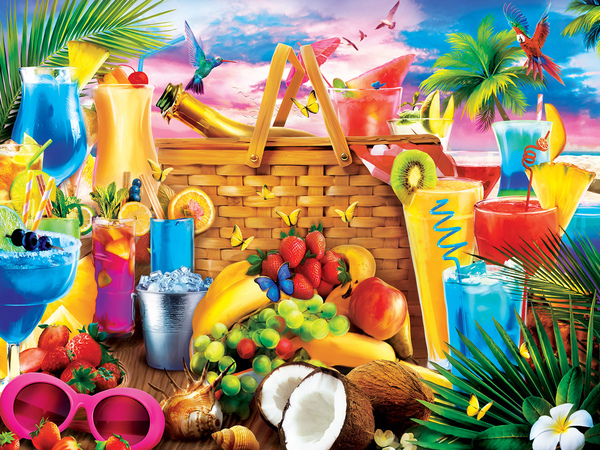 Picnic on the Beach | MasterPieces | 500 pieces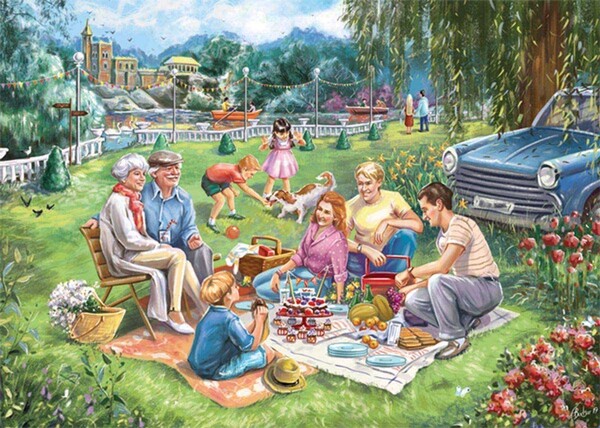 Birthday Picnic | Jumbo | 1000 pieces
July
Don't hold your horses on July 15 – go nuts and celebrate the world's fourth most popular animal for U.S.-based National I Love Horses Day. Fun fact, instead of having a security blanket as a kid, I had a security book. It was a small paperback full of color photos and breed information for horses from around the world. I still have it and it's still one of my favorite possessions. While there are many horse-themed options that are perfect for this day, in honor of my non-traditional security item, I chose a couple of non-traditional horse puzzle options to share: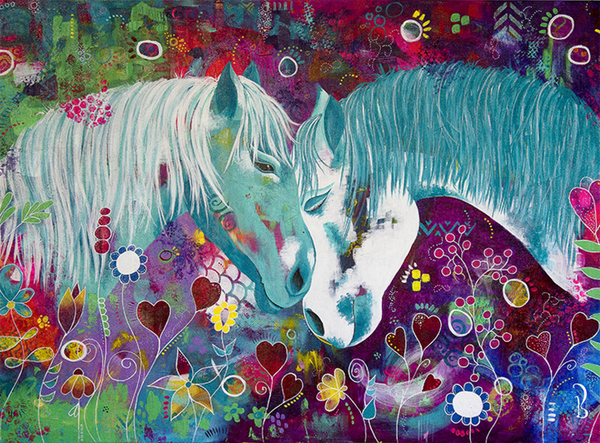 Symbiose | JaCaRou | 1000 pieces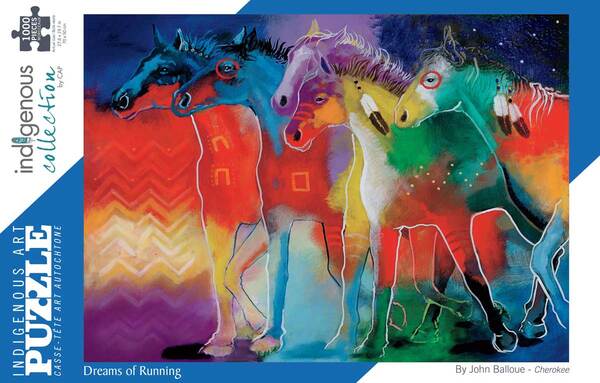 Dreams of Running | Indigenous Collection | 1000 pieces
August
Horses aren't the only animal to get their own day. August 4 is International Owl Awareness Day. Whoooo knows why these wild creatures have such a popular place in the puzzling world, but I'm here for it. Owl puzzles are among my personal faves. If you love owls in all shapes and sizes, I found a shaped puzzle to match.
Madd Capp's 300-piece I am Owl features the brand's signature hyper-realistic detail. You can practically feel this guy watching as you puzzle!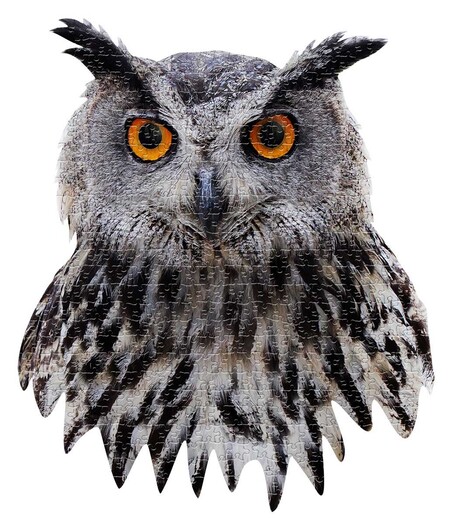 I Am Owl | Madd Capp | 300 pieces

If you want a larger challenge, SunsOut has you covered with their 650-piece Snowy Owl and 1000-piece Forest Owls puzzles.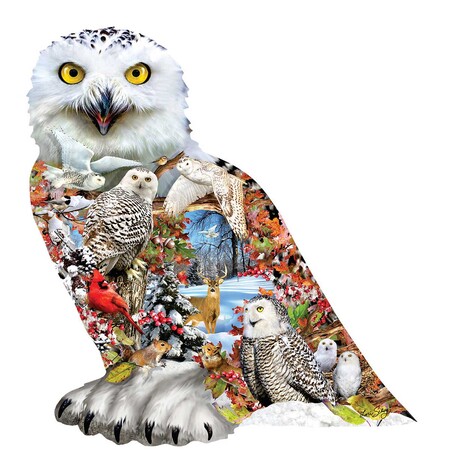 Snowy Owl | SunsOut | 650 pieces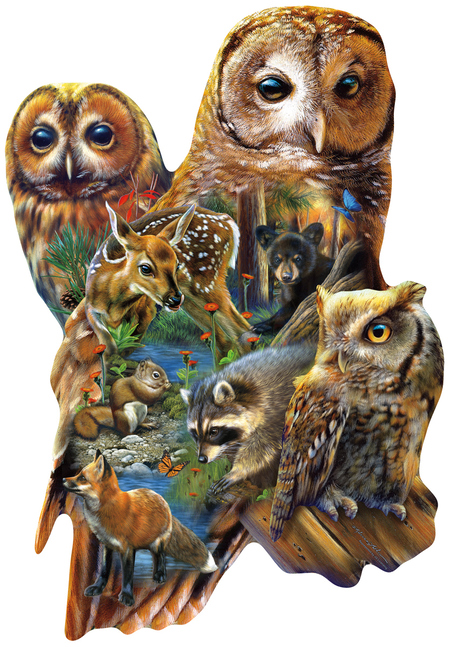 Forest Owls | SunsOut | 1000 pieces
Or you can takes shaped puzzles in a new direction by going mini and 3D with Owl or White Owl from University Games.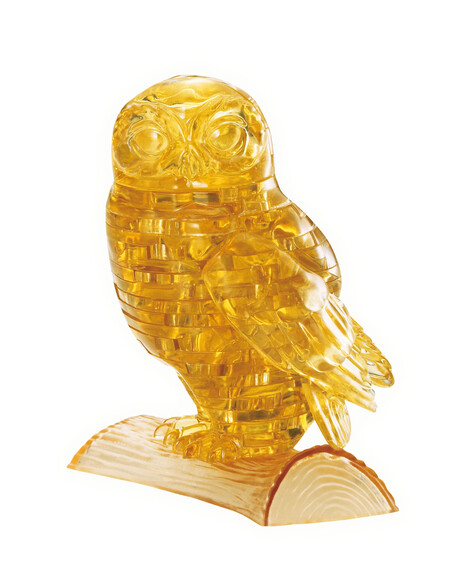 Owl | University Games | 42 pieces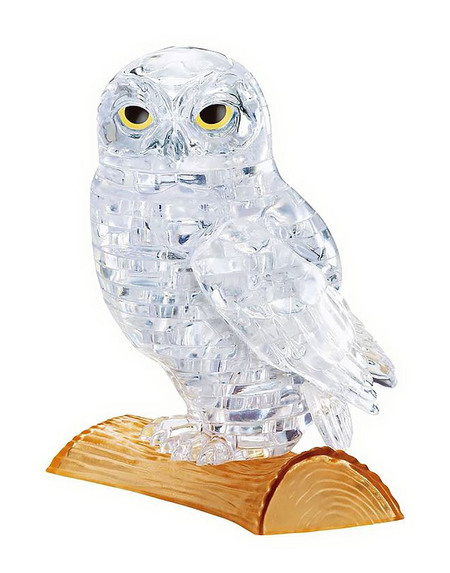 White Owl | University Games | 42 pieces

September
For all you puzzle treasure hunters and hoarders, Septemb-arrrr 19 is International Talk Like a Pirate Day. I was kind of delighted to discover this wacky holiday was established by some fellow Oregonians. We sure do like to keep it weird here!
Some of the puzzle community's most beloved artists have lent their creativity to the pirate theme, including the Argentinian cartoonist Guillermo Mordillo and another Pacific Northwesterner you may have heard of, Aimee Stewart.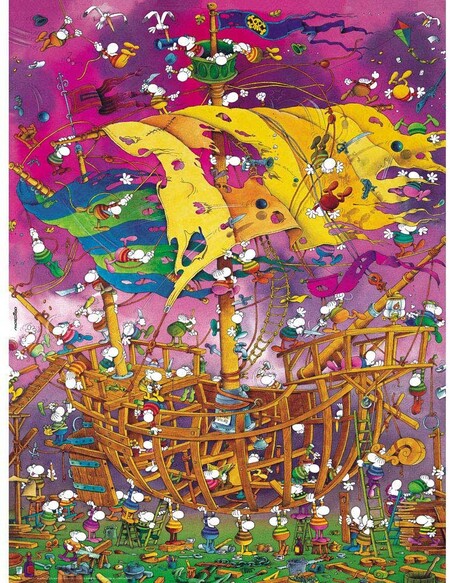 Save the Ship! | Heye | 1000 pieces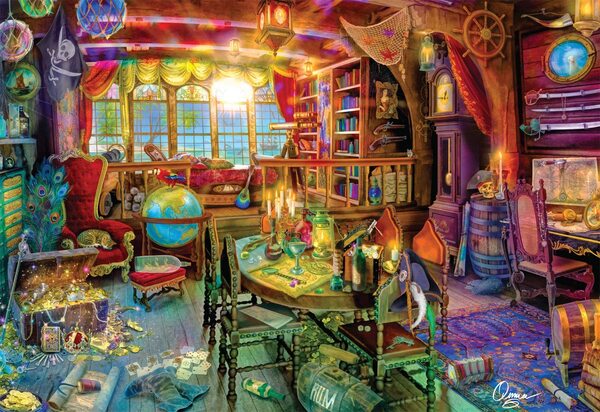 The Pirate Captain's Dream | Buffalo Games | 2000 pieces

Hopefully this wacky holiday roundup will get you through to October when you can pull out all your Halloween puzzles. If you need help with those, check out this post for a great roundup of Spooky Season puzzles.
Until then, Happy Puzzling!
xo, Sarah B. @necessarahly_puzzles