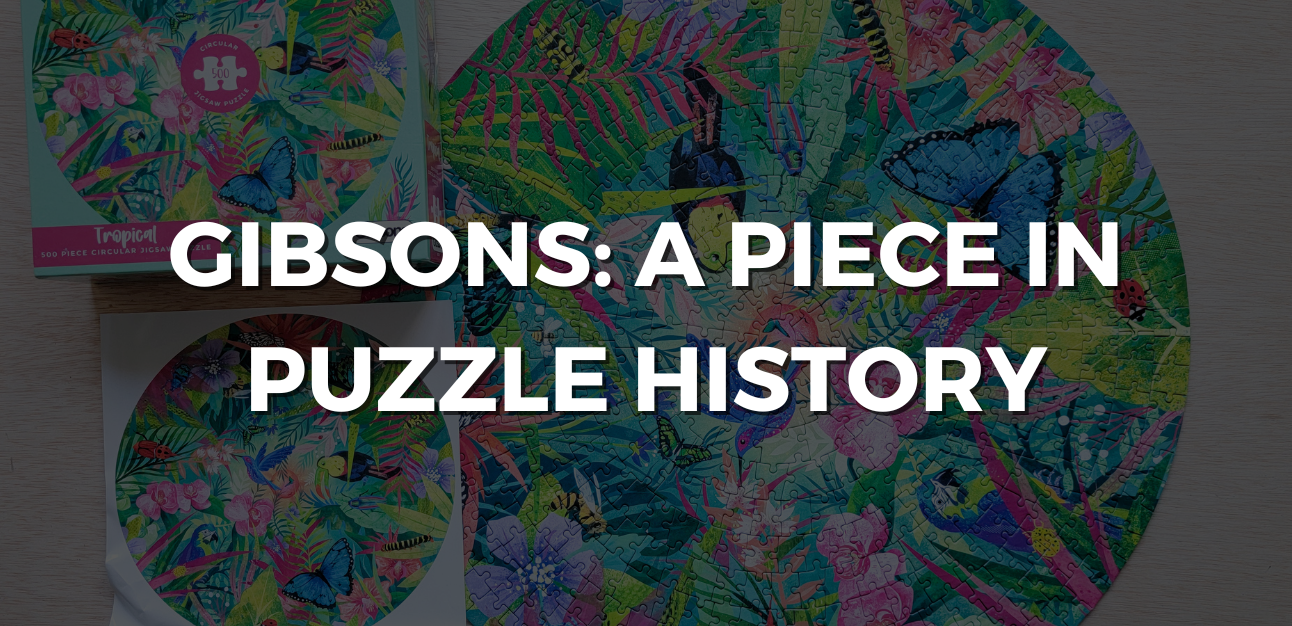 Gibsons: A Piece in Puzzle History
At over 100 years old, Gibsons is a part of the puzzle history. What I think is even cooler about the company is it remains family-owned. Founded by Harry Percy Gibson in 1919, Gibsons is now proudly run by his great-granddaughter Kate. This UK-based company creates games and puzzles that are a bit harder to find in the US but Puzzle Warehouse stocks plenty! I decided to switch up my usual style and do a round Gibsons puzzle. Tropical is actually the first non-traditional-shaped puzzle I've done from Gibsons.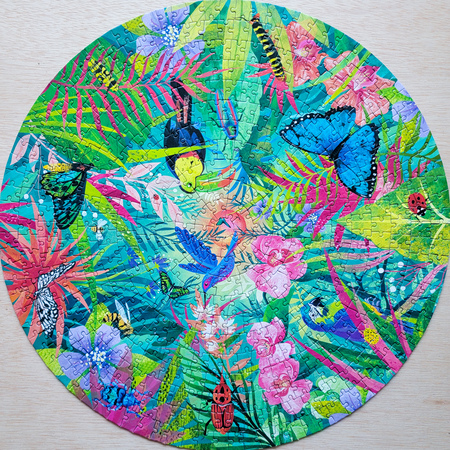 Gibsons made some changes to their packaging to be more environmentally friendly. They no longer use shrink wrap and use a smaller box made from 100% recycled puzzle board. Inside the box, the pieces are in a non-resealable compostable plastic bag. Because I do so many puzzles per year, I always keep an eye out for environmentally friendly puzzles. Gibsons does a great job with this.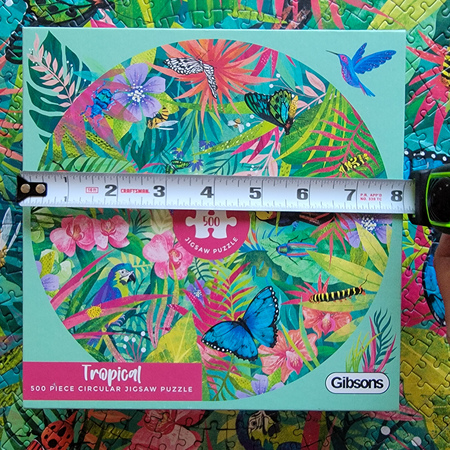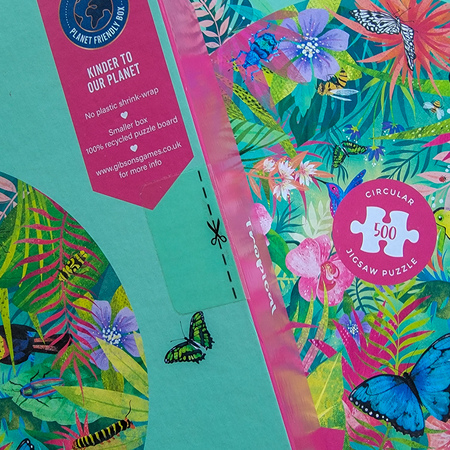 It's been over a year since I have done a round puzzle so it took me a bit to decide where to start. I ended up being pretty haphazard and jumped around quite a bit. One thing I noticed that was different between the circle Gibsons and the rectangle/square is the piece thickness. Their traditional puzzles have an impressive 2.2 mm thickness whereas the circle one has a 2.0mm thickness. That's still top-notch in terms of quality.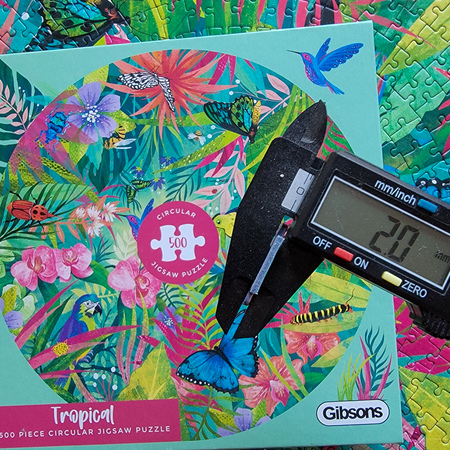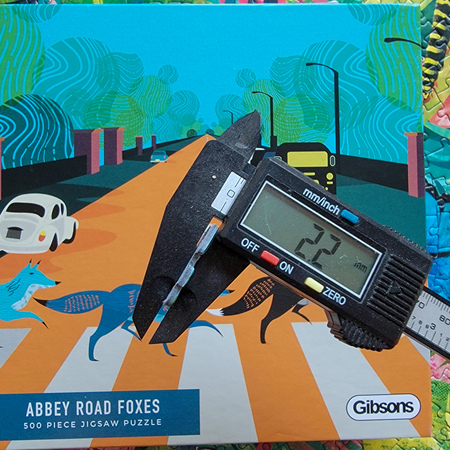 Tropical is a beautiful and busy puzzle featuring the art of Claire McElfatrick (the artist for their 2022 advent puzzle). Claire is inspired by everyday life, especially drawn to anything with a pattern, texture, and bold colors which you can see throughout the puzzle.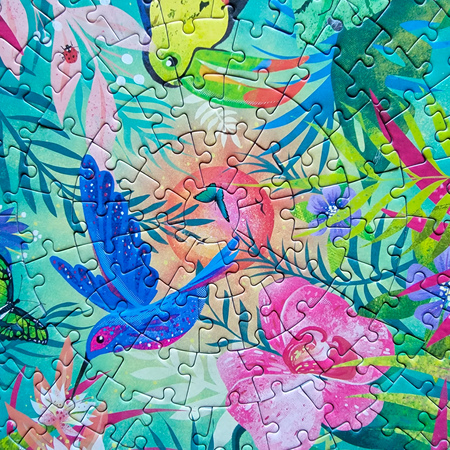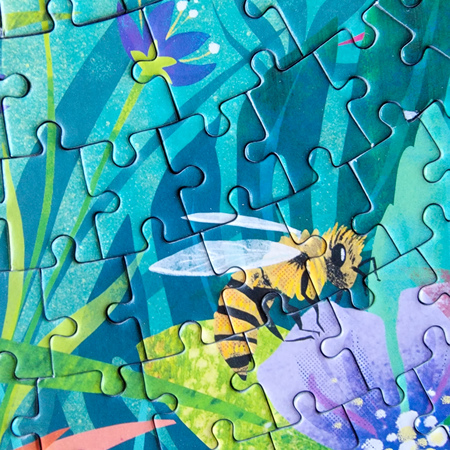 Tropical is just one of the puzzles in the Gibsons White Logo collection, which features more contemporary artwork. I also have Abbey Road Foxes which was inspired by the Beatles - probably my all-time favorite band (I also love Queen).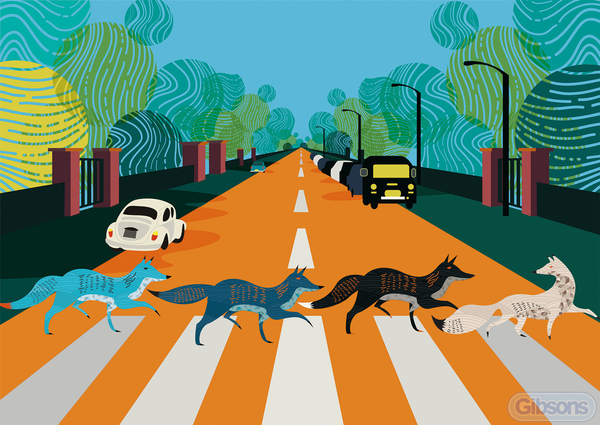 I love the changes that Gibsons is making for their brand with contemporary art and environmental friendliness. I cannot wait to see what they have in store for 2023!
Happy puzzling!
Diane aka Bizzle's Puzzles