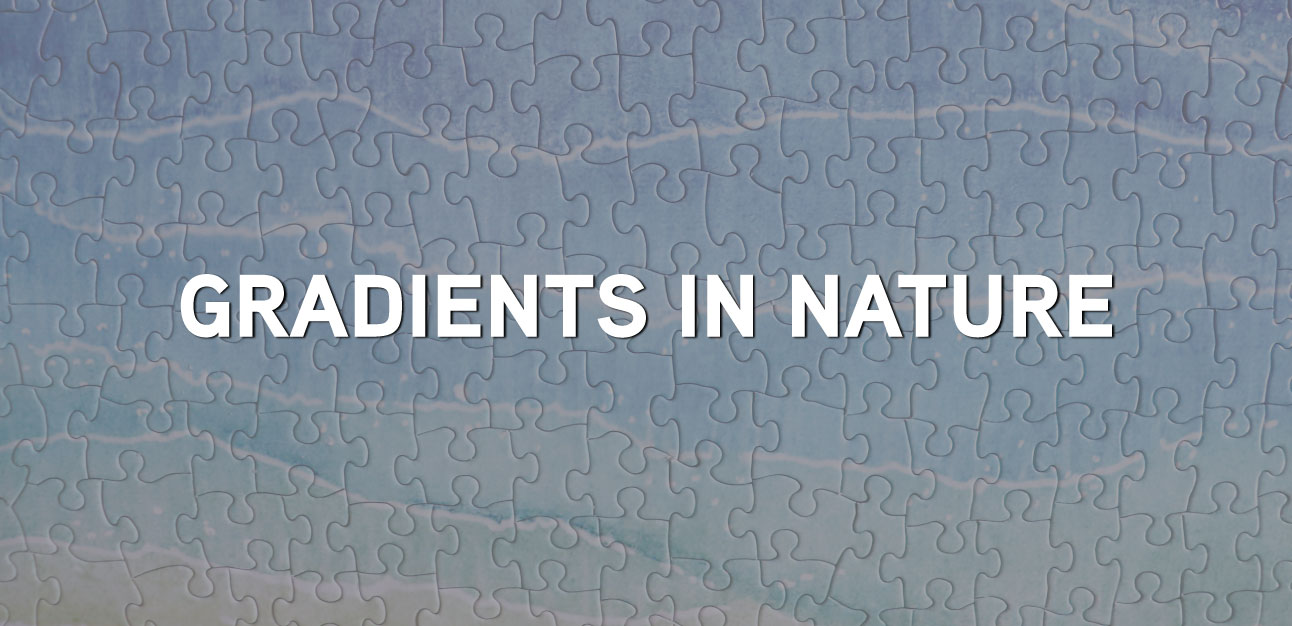 Gradients in Nature
This month, I decided to try a brand I haven't tried yet, Willow Creek Press. I also chose to go with a style of puzzle that I haven't seen many people do lately, photography! Meet Beach Waves - a 500 piece whose natural gradient immediately piqued my interest.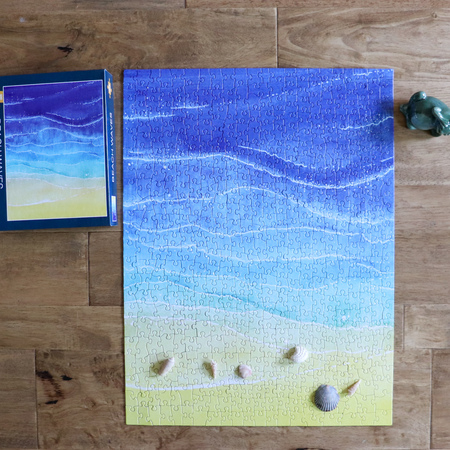 Beach Waves was a lot of fun! I absolutely loved the piece shapes. No two pieces were alike.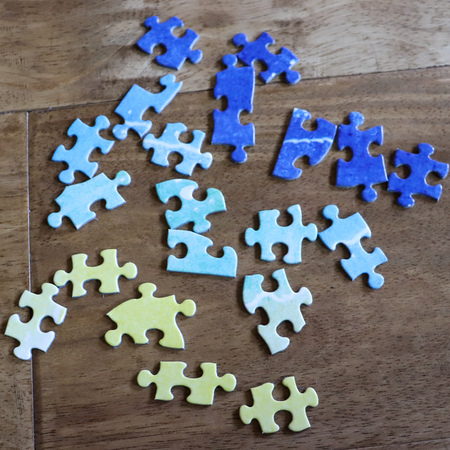 My favorite piece was this oversized dark blue. It was HUGE in comparison with the other pieces.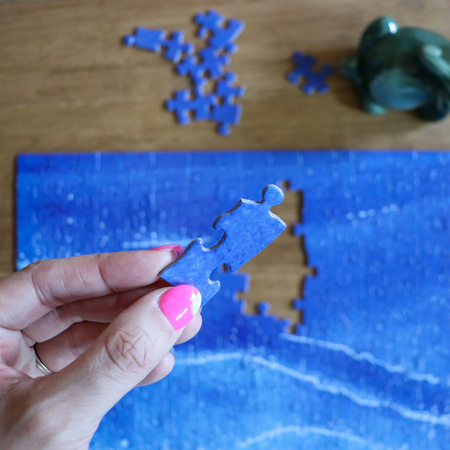 The gradient made the puzzle piece placement flow easily. I worked from the bottom up on this puzzle because I knew the shades of blue would be tricky! And I was right! When I got to the top quarter, the puzzle became much more difficult because the color variations were not as distinct.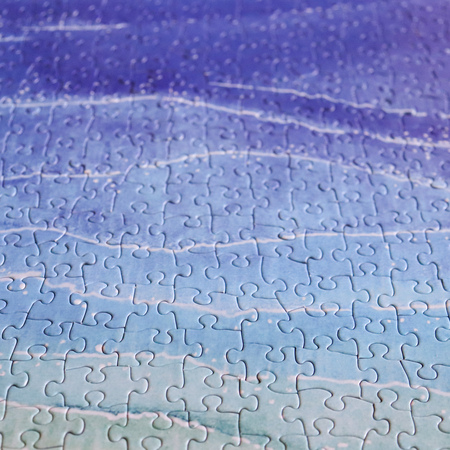 When I finished, I knew I needed to grab some seashells and add them to the shoreline for some photos. Take a look at all the fun piece shapes in Beach Waves!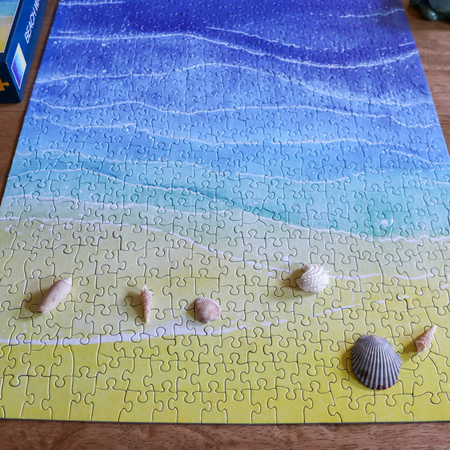 I do wish there was more information on the box. It's very minimalistic and I actually could not find the company logo on the box. I thought that was odd. Nonetheless, the box does include the finished size and proudly displays "made in the USA".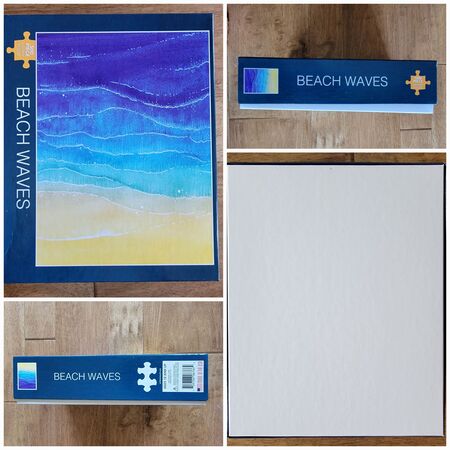 Oftentimes when I picture a gradient puzzle, I think of bright rainbows, illustrations, and collages, but nature makes some of the very best rainbows. Here is a section of some of my favorite natural gradient puzzles available at Puzzle Warehouse. These are also all photography puzzles.
Swans at Sunset by Pierre Belvedere has a beautiful pink sunset gradient.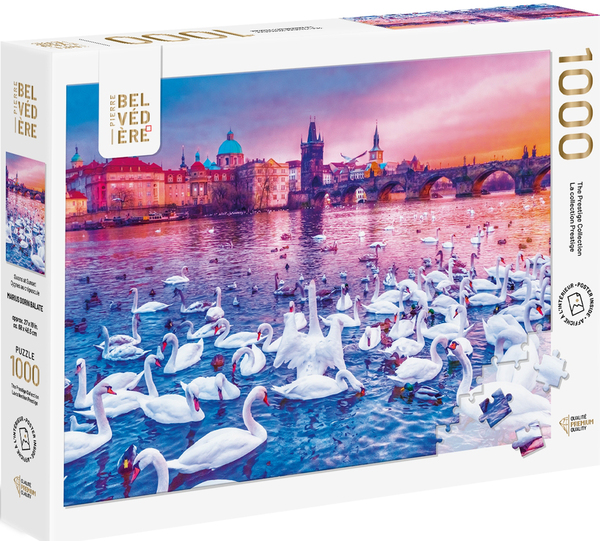 Swans at Sunset | Pierre Belvedere | 1000 pieces
Sunset by Educa is another example of a beach and sunset gradient but the colors are more layered with blue, yellow, orange, pink, white, and maroon.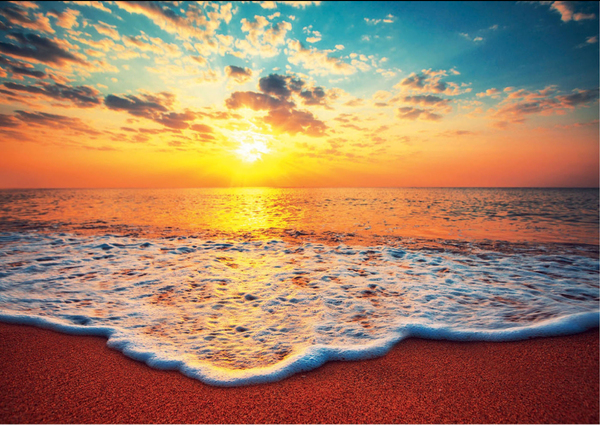 Sunsets are not the only time of day we see gradients in nature. There are also sunrises, like this Pastel Sunrise from Buffalo. The colors create an iridescent look on the water.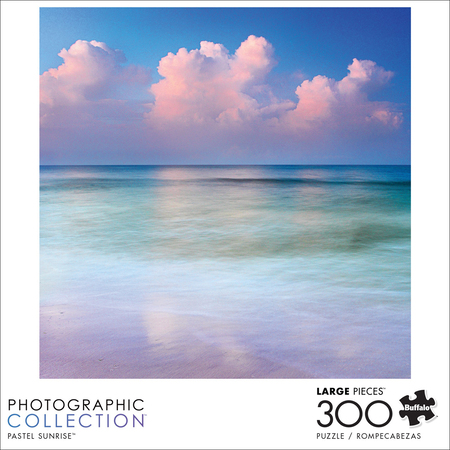 Pastel Sunrise | Buffalo Games | 300 pieces
Then there's Mccrae Beach, Mornington Peninsula which is a panoramic puzzle from Schmidt Spiele.

Mccrae Beach, Mornington Peninsula | Schmidt | 1000 pieces
If a focus on the sky is not your thing, another place where gradients are often seen in nature is with flowers and plants. Take Cycling in the Lavender Field by Educa, for example. The hues are subtle shades of purple.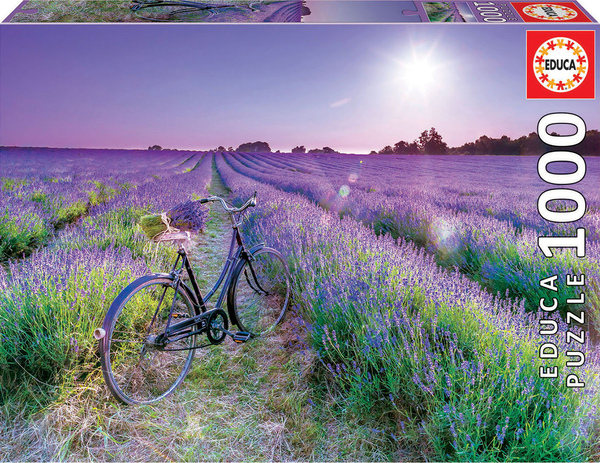 Cycling in the Lavender Field| Educa | 1000 pieces
And for a more colorful floral gradient, look no further than Eurographics Tulip Field - Netherlands.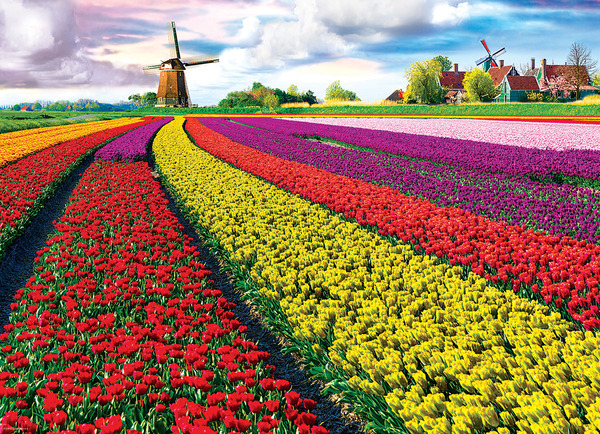 Tulip Field - Netherlands| Eurographics | 1000 pieces
Happy puzzling!

Diane, aka Bizzle's Puzzles