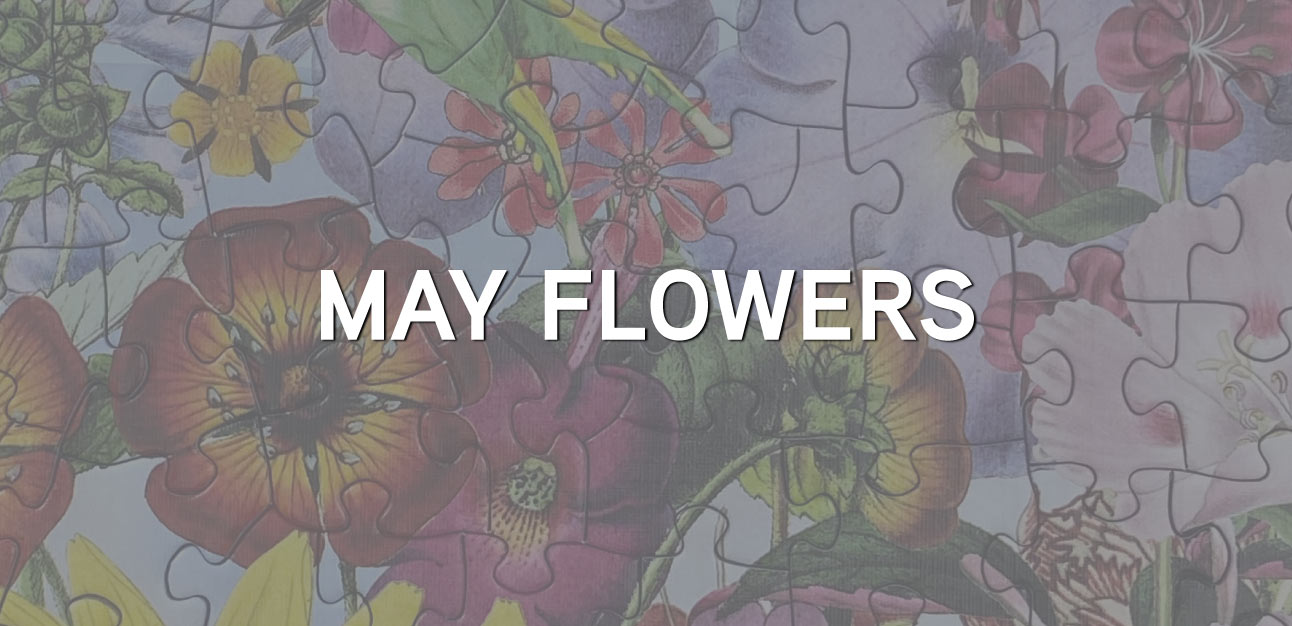 May Flowers
As I write this blog, I'm on my back porch taking in the scent of jasmine and admiring the bougainvillea that is flowering along my back yard fence. Thankfully, as a Floridian, I get to enjoy the fact that Mother Nature just takes over year-round, as my gardening skills are sorely lacking - I have a brown thumb! The only way I can contribute is to buy flowers, which I often treat myself to, and to make flowers bloom on my puzzle board.
The first nod to May flowers that I'd like to share is Cobble Hill's 1000-piece Butterfly Garden puzzle by artist Barbara Behr. Barbara, who lives in Germany near Cologne, is known for incorporating many small elements into her artwork. Indeed, many surprising details popped out at me as I built the puzzle that I hadn't seen just by glancing at the box and the poster included with it. Due to the "busyness" of the puzzle, a methodical approach worked best for me. As always, I started with the edges and then worked my way down from the top - noting which flowers were surrounded by sky seemed the easiest to start – to bottom.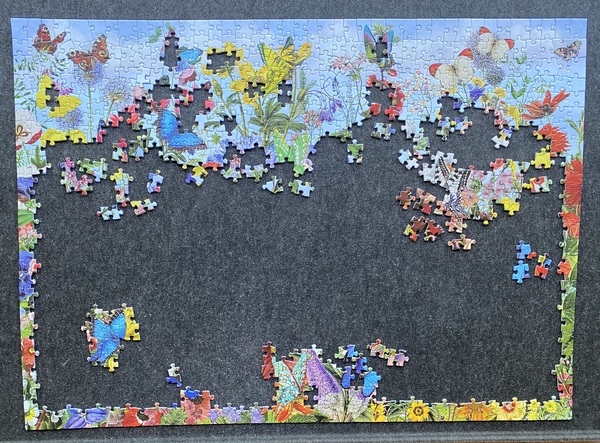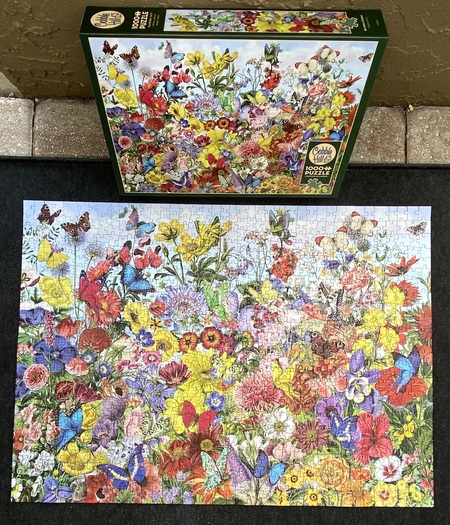 I just loved how what I thought was a flower blossomed into being a part of a butterfly that cleverly blended in. I must admit to being worried before tackling this puzzle that the array of colors may be overwhelming, but there were so many differences in the design that it made it easy to distinguish, say, how the pink flower you were working on was different from the multitude of other pink flowers.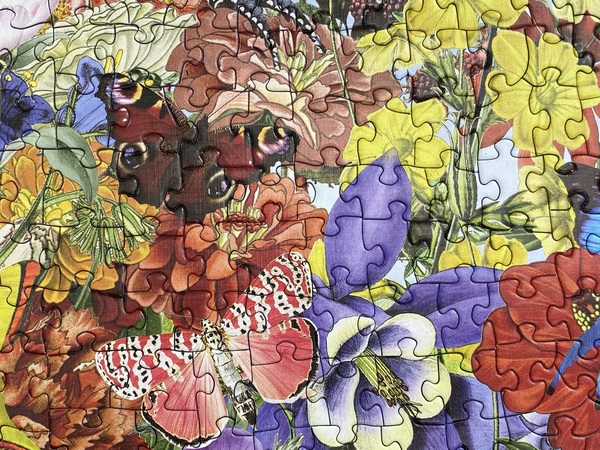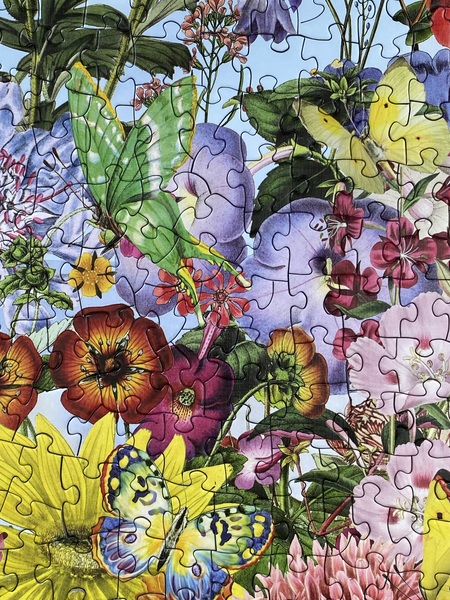 Just as in nature, there was nothing uniform about doing this puzzle, as it is a random cut, which keeps things interesting. I also love Cobble Hill's linen textured paper and premium grade blue board printed on 100% recycled chipboard (after all, a puzzle that celebrates our natural environment should care for it), which allowed the riot of colors to truly pop. The fit was snug and there was no danger of false fits.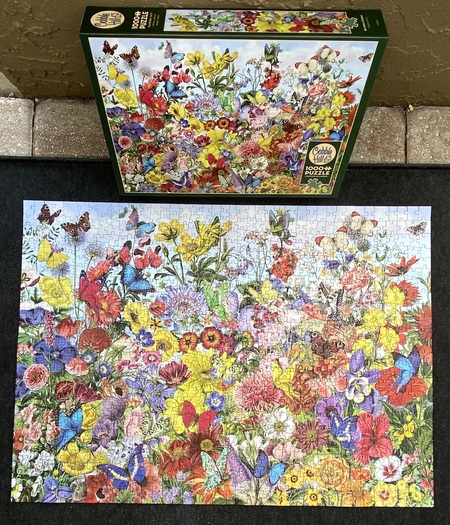 The next puzzle I planted on my board was another 1000 piece, this time eeBoo's Tree of Life by artist Jennifer Orkin Lewis. Like me, Jennifer is a lover of color, pattern and nature. Unlike me, Jennifer is incredibly artistically talented and the design was a joy to work! Once again, I was nervous about all the blue in the puzzle, but there were very few pieces with just blue on them - there was always something attached to it that helped me identify what went where.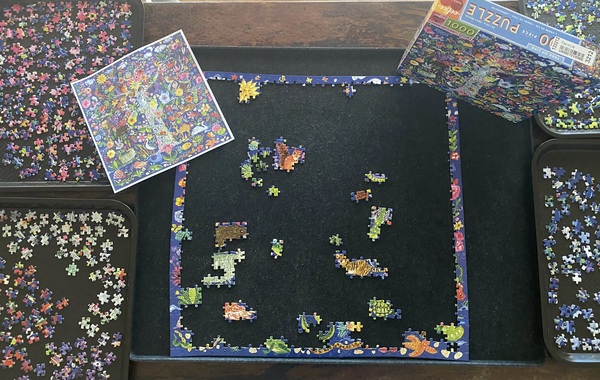 If you've been reading my blog, you know that I've committed to trying new puzzle brands this year. I was delighted to discover eeBoo puzzles as part of that quest. They are a new favorite of mine! The company, whose tagline is "Piece and Love" is woman-owned, mother-run, and – Mother Nature would be proud – committed to sustainability with minimal packaging and vegetable-based inks.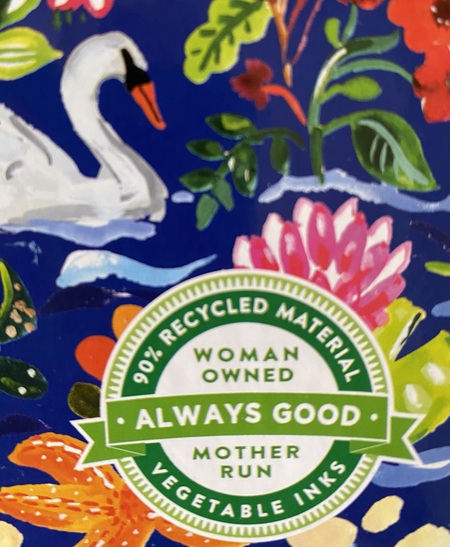 I am obsessed with their glossy puzzle pieces which look and feel like little hard candies. I couldn't stop myself from running my hands over the pieces as I searched for the next fit. It was very calming! You can see here how eeBoo's pieces, pictured on the right, differ from the Cobble Hill Butterfly Garden pieces pictured on the left.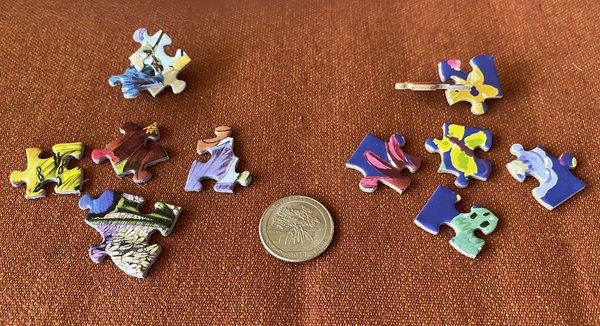 How could you not love a puzzle brand named eeBoo? Supposedly Mia Galison, the owner, has said that she likes that it sounds like the French word for owl, "hibou." Sure enough – there were several owls tucked in amongst the fauna and flora, which thrilled me as I love owls and can often hear the one that lives in my backyard hooting as I puzzle at night. The other sound I got to enjoy as I puzzled? The soothing playlist that the artist compiled and that you can listen to on Spotify as you put the puzzle together. Somehow, she found the perfect blend of songs to compliment the puzzling experience!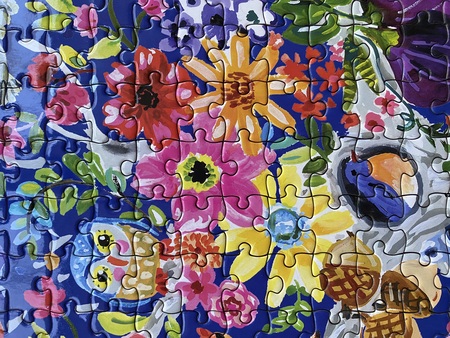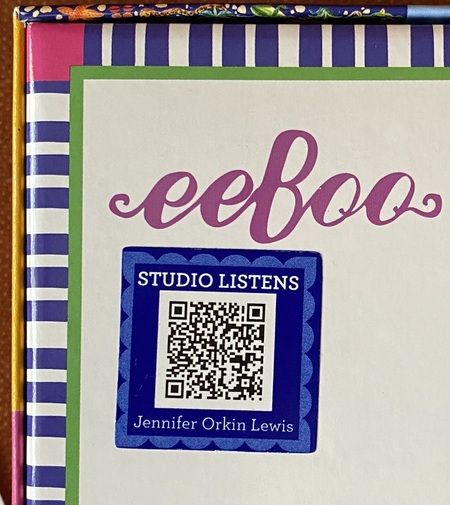 I hope you enjoyed the potpourri of puzzles I completed this month, and if you are like me, I know you'll be able to find many more flower puzzles waiting to be "picked." In fact, here are the two on my Puzzle Warehouse wish list that are urging me not to "leave" them there too long!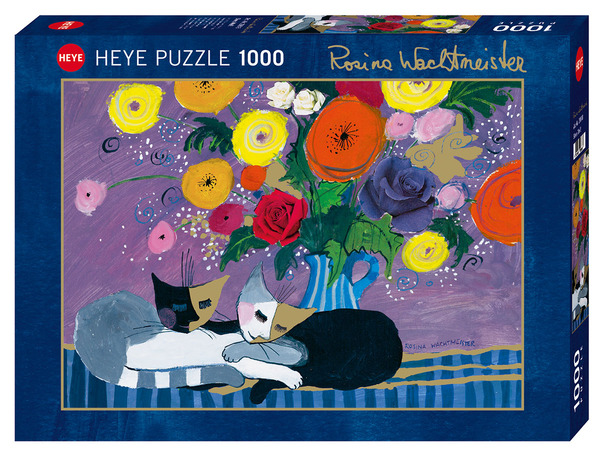 Sleep Well! | Heye | 1000 pieces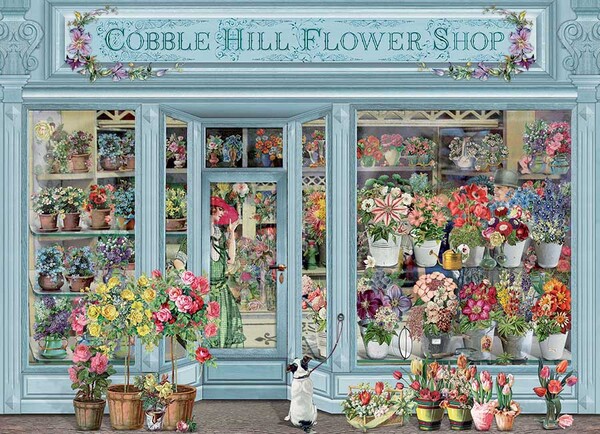 Parisian Flowers | Cobble Hill | 1000 pieces
-Lisa