Movie Madness
Lights, Camera, Action! It's March, and in many parts of the country, that means it's not quite warm enough to be out all the time, which can bring upon uhhh... madness. It is a good time to get away from those brackets and get out to see a movie, or it's still cold enough to cuddle up and stream one on the couch. Everyone has a favorite movie, or a brand/genre. Are you Team Superhero? Or on Team Princess? Maybe you're into the classics like The Wizard Of Oz, or Alice In Wonderland. Whatever makes your corn pop, there is likely a puzzle out there for it.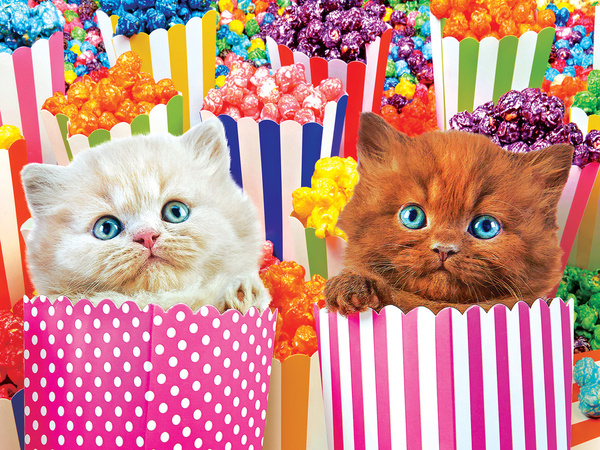 Popcorn Kitty Surprise | Lafayette Puzzle Factory | 300 pieces

Personally, I am eclectic. That means I like a little bit of everything, in both movies and puzzles. A 1000 piece classic thriller here, a 49 piece Moana there, I'm happy to sit back and enjoy it either way. I treat puzzles and movies pretty similarly. There are those in my favorites stable, that I can pull out at any time, and KNOW it front to back, line by line, piece by piece, by heart. Then there are those that I watch/do once, and am satisfied with the experience enough to never partake in it again. This is where series are really good for me, because I get to redo it a little bit differently and my brain thinks it's brand new!
Recently I did the Heye 1000 piece Tim Burton Films, from their Movie Masters Seek And Find series. It is a wonderful image that has characters and imagery spread throughout that is a cornucopia of Easter Eggs from Tim Burton movies. Edward Scissorhands? Check. Batman? Yep. Beetlejuice? Got it! Did I watch Sweeney Todd while assembling it? One thousand percent.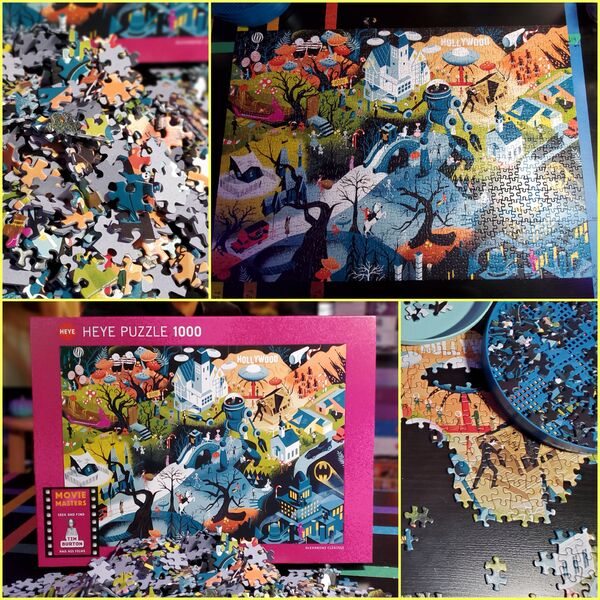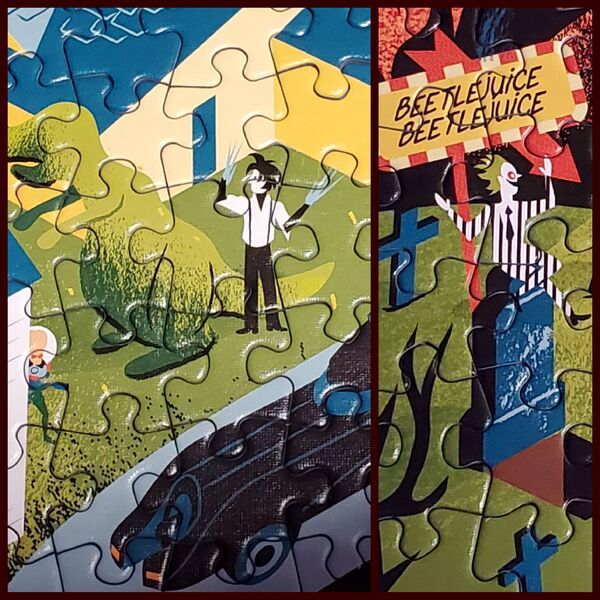 Tim Burton Films | Heye | 1000 pieces

What I haven't done yet, is the Steven Spielberg puzzle in the series, but it looks equally as enjoyable. You get the fun of putting together a puzzle, but then searching for all the references and seeing if you can get them all. Perhaps you'll even learn about a new movie and have something to watch next (anything to stop the mindless "what to watch" scrolling, right?)!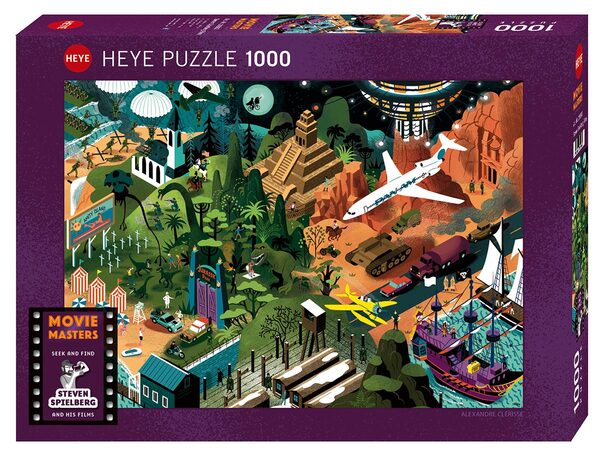 Steven Spielberg Films | Heye | 1000 pieces
It has been a long time since I've sat in a movie theater and watched something close to opening day. One of the last ones may have actually been Black Panther, but I can't quite recall. As much as I love movies, you're more likely to find me at home watching them than at the box office. Good thing there is a Buffalo 500 piece Black Panther puzzle to help bring back the memories. There isn't a lot of color variation in this, so I was glad it was only 500 pieces. More than that and it would have been a big task to take on and a bit more of a challenge than I was looking for.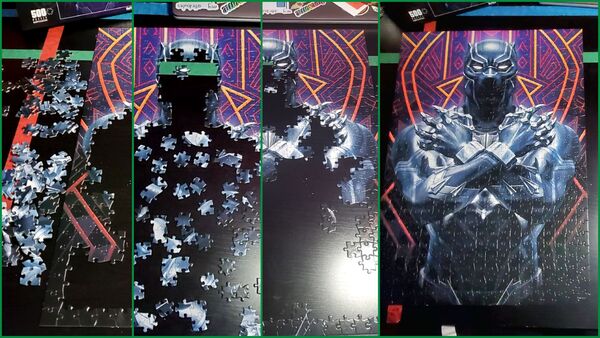 Black Panther | Buffalo Games | 500 pieces
When completed with that, I realized that I also had a Re-Marks Hulk 100 Piece puzzle, and boy oh boy, if it didn't fit on perfectly on T'Challa for a new kind of Marvel Mashup. It really is the simple things that make me smile.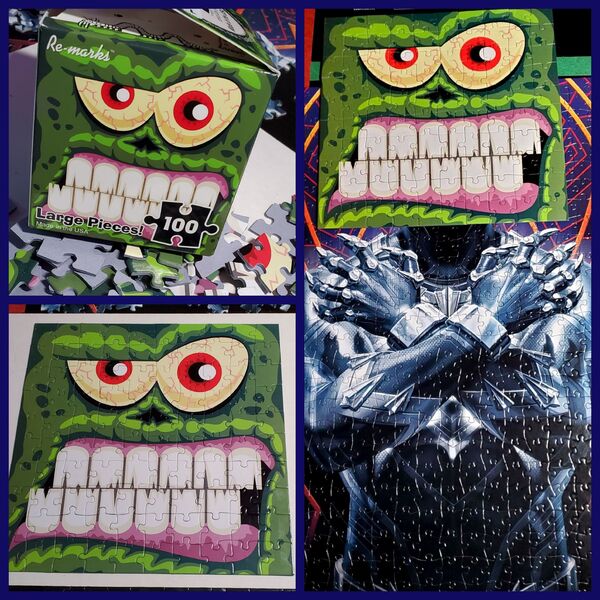 Green Hulk | Re-Marks | 100 pieces
No matter what makes you go mad in March, find some time for a puzzle, a movie, or even both. Just watchout for HULK SMASH!!!
-Jenn / @puzzleknucks