The Princess vs The Villain
It's a tale as old as time… are you team princess or team villain? I grew up in the Disney Renaissance era (per Wikipedia, the years 1989-1999 when Disney animation returned to producing successful animated films). The Little Mermaid, Aladdin, the Lion King, Pocahontas and Mulan are all near and dear to my heart. While the stories are old fashioned (I'm no damsel in distress! I'm an independent woman! I relate more to the characters in Encanto than the princesses in the above mentioned films), I love the music and animation. And to that end… I'm a sucker for Disney puzzles. Ravensburger and Ceaco both have an excellent selection, and I'm anxiously awaiting the arrival of the new 2023 release of gorgeous castle puzzles at Puzzle Warehouse.
I want to focus today on my personal favorite, the Little Mermaid. Again, I don't know why I love Ariel so much, but I do. Maybe it's the fins? Maybe it's the hair? Either way, this puzzle from the Heroine collection is one of my absolute favorites.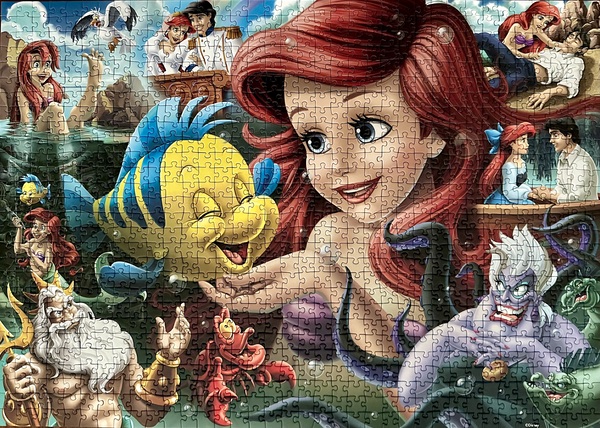 But Ursula is such an epic character I had to give her some love too. I admit I used to be pretty scared of her. I eventually overcame my fear by tricking myself into rooting for her instead of Ariel. And I know I'm not alone! The Ravensburger Villainous collection is a very popular line and Ceaco also has some amazing villain collages here and here.
But I digress. Here I present the Villainous Ursula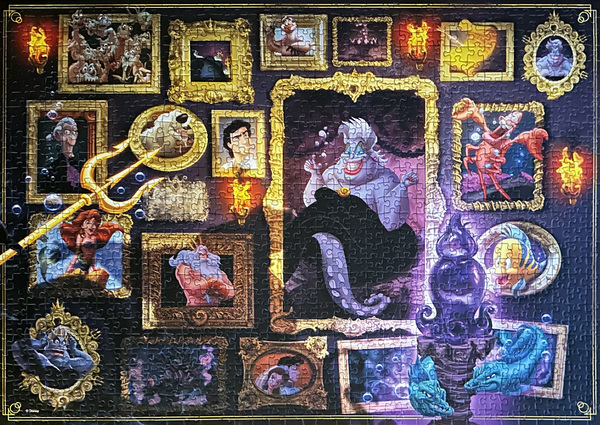 And if you want more Ursula, you can find her here. I mean look at this awesomeness! I love a round puzzle!!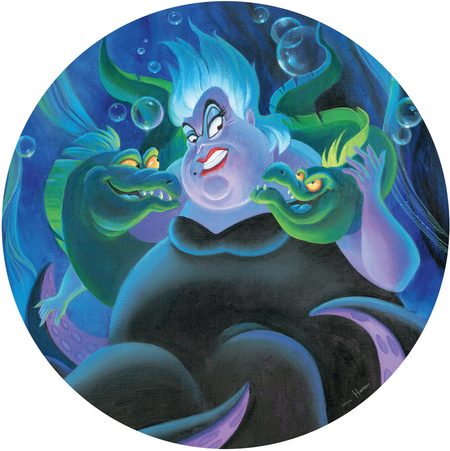 So which are you??? Team Princess or team villain???
If you're still torn… There are 2 other princesses in the heroine collection: Snow White and Belle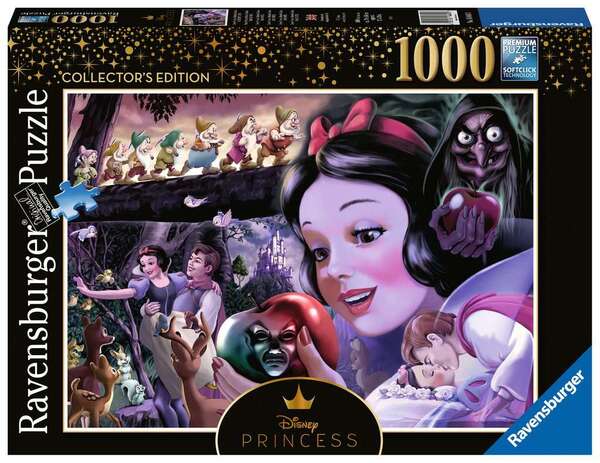 And a whole slew of villainous puzzles. Among them are the evil queen and Gaston to pair with their respective heroines. The coloring on these is rather dark and the frames can be challenging, but they sure are fun!
And if an ensemble is more your style I just loved this Disney snow globe puzzle for Christmas. No, it's not too early to start planning your Christmas puzzles!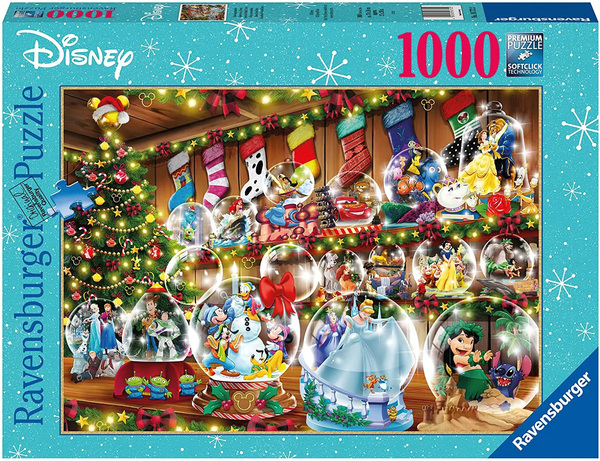 And I'd be remiss if I didn't at least mention Thomas Kinkade and their Disney puzzles. Since this post is mostly about the Little Mermaid, I'll leave this here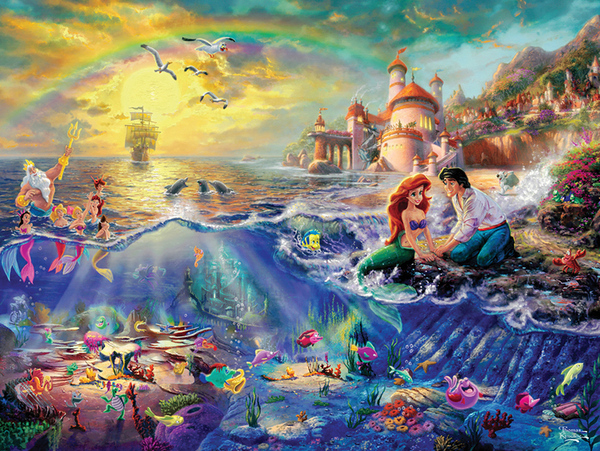 But I also recommend any of the 4 in 1 multipacks (I've done several!)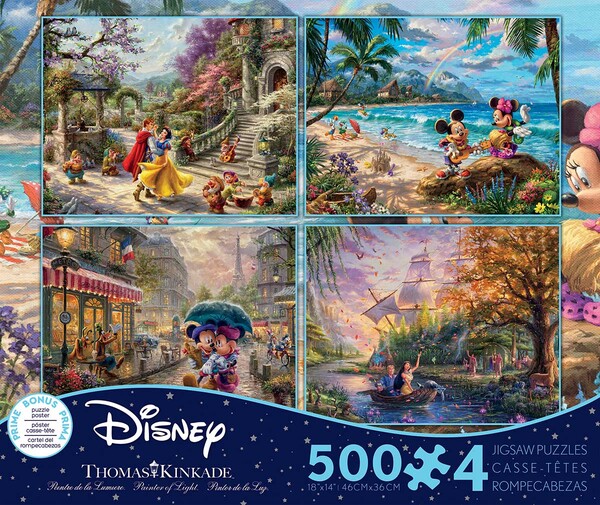 So whether you prefer the princess or villain, there are plenty of puzzles to immerse yourself in the magic of Disney! I personally can't choose… I want them all!
Keep Puzzling,
Alyssa