Put Some Puzzles In Their Baskets
This blog is for those of you who celebrate Easter or those of you who just think bunnies are just so darn cute that you need to have some in puzzle form. I have to say that when I first thought of writing this blog, I thought, "it'll be easy-I'll just choose some bunny or Easter puzzles and that'll be it". Simple. Yeah right! Can I just say that I've been scouring Puzzle Warehouse's puzzles and I cannot stop finding puzzles that would be perfect to put in Easter baskets. I'm only sharing a very small sampling of what PW has and I'll focus on some of my personal favorites. Now, there are of course the obvious Easter Basket choices like this cute, shaped puzzle.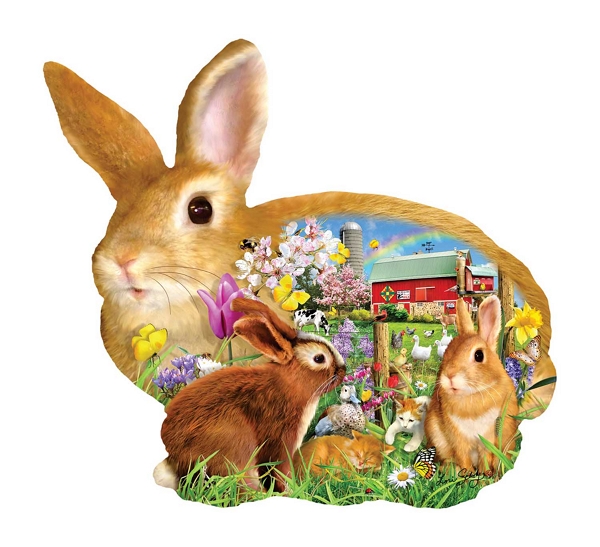 This adorable 1,000 piece puzzle entitled Springtime Bunnies by Suns Out is the sweetest epitome of Easter. Or how about the Easter Cookies puzzle by Cobble Hill?!?
I mean this along with some candy and cookies would be perfect in an older kid's basket. It's only 350 pieces so it wouldn't be too hard to solve, plus it'll take up more space in the basket than just loading it up with candy alone.
If you're up for a challenge, PW has The Impuzzible Puzzle, too.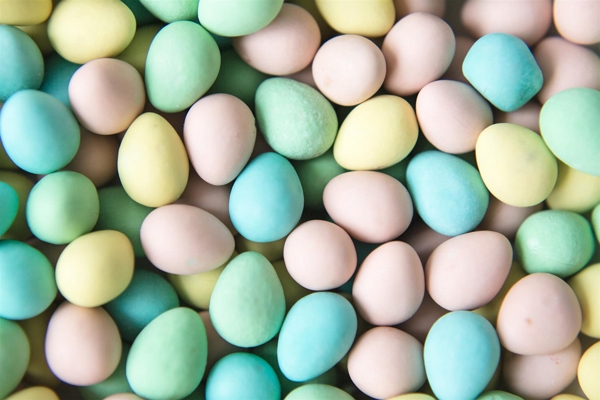 Obviously, the Easter Eggs Impuzzible #24 Puzzle is geared more for avid puzzlers who like a challenge-hence the word "impuzzible". It is really pretty with its muted, pastel eggs which I think will make sorting and solving it easier.
If you're into 3D puzzles, University Games has a 3D White Rabbit puzzle consisting of 41 pieces.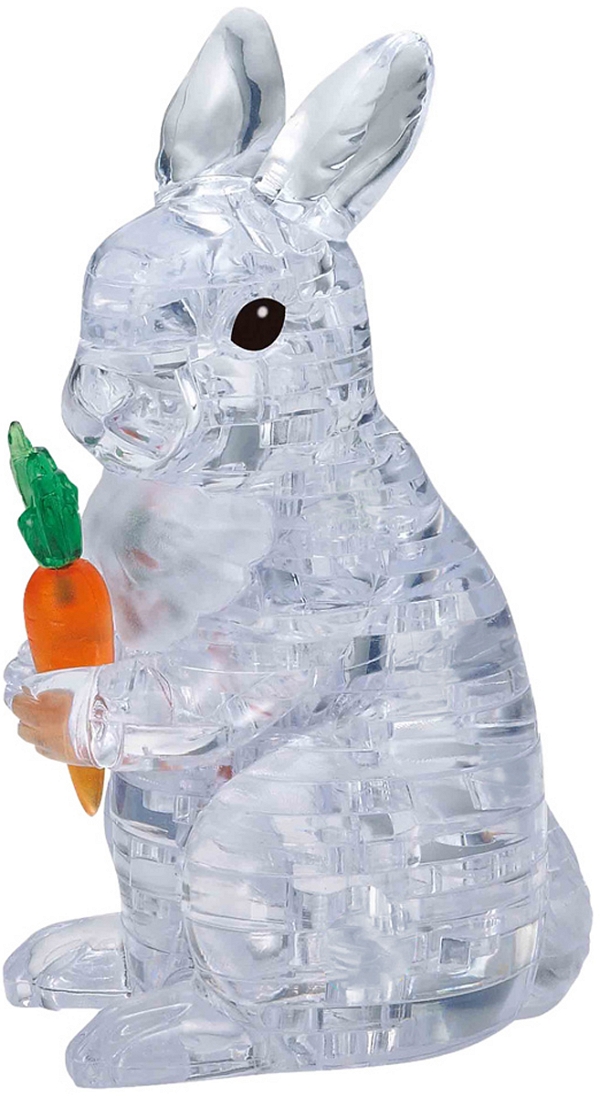 It would be a definite Easter basket contender…especially if you're into building and 3D puzzles, too.

But, out of the vast Easter and bunny-themed puzzles in Puzzle Warehouse, I finally narrowed it down to my favorite top 3 puzzles (I think). Ugh it's so hard to choose only three! These are definitely what I'd want in MY Easter Basket. Would it be wrong if the Easter Bunny put these in our kids' baskets knowing that they may be too challenging for them, and we'd be left with no choice but to take them off their hands? No, Jaime…that's wrong. (Ha ha)
Seriously though, with the plethora of options, it was nearly impossible to decide, but I managed to limit my cart to just 3 puzzles: Artisanal Eggs by Galison, Funny Bunnies by Eurographics, and Poppy Bunny by Eeboo. These are the types of puzzles that I know I can't go wrong with. And I've never done a Galison or Eeboo that I didn't like. So, let's chat about Galison's Artisanal Eggs first.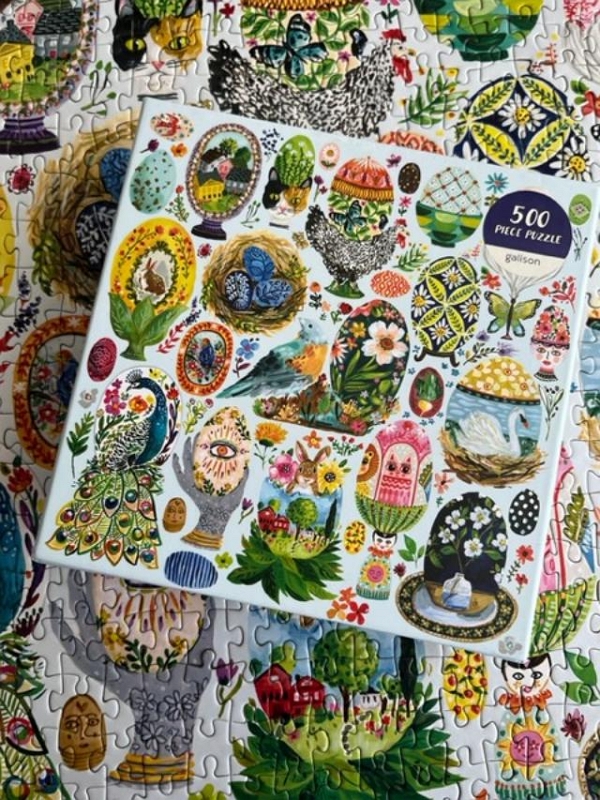 This 500-piece puzzle was the easiest and fastest to assemble of the three I chose. It had such a spread of colors within the artwork.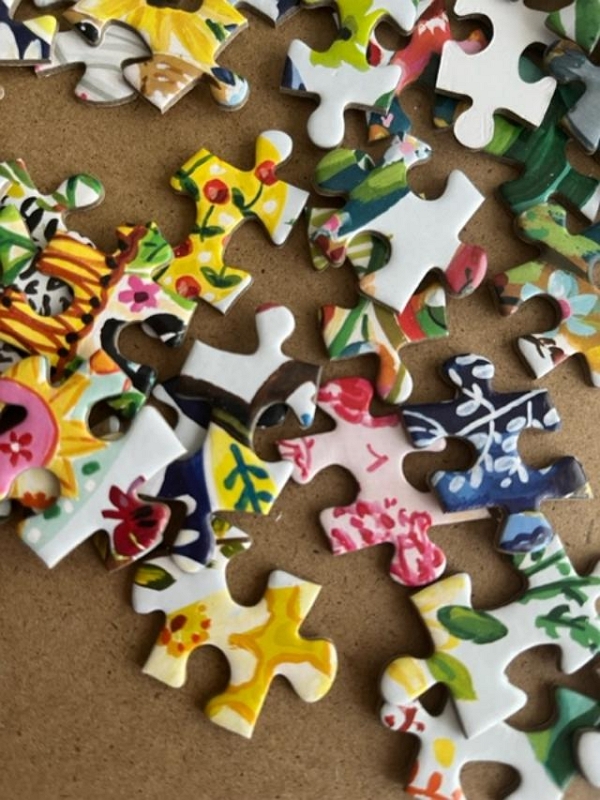 Literally all the colors were there. This made it enjoyable to sort for those of you puzzle sorters out there.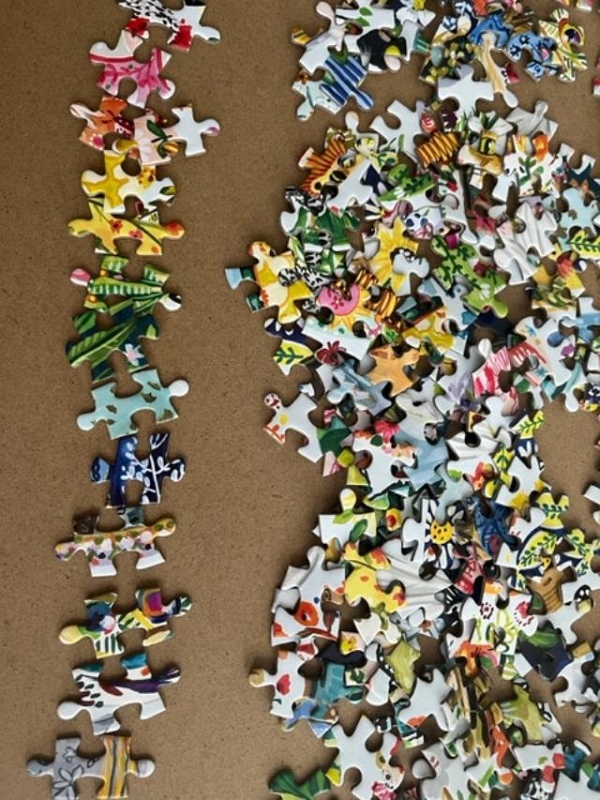 It's hard to decide which egg is the cutest because they are each so different. I mean check out the gorgeous, intricate details in each one. I'm such a sucker for beautiful artwork. Take this cat for instance with the little person- egg holder. Adorbs!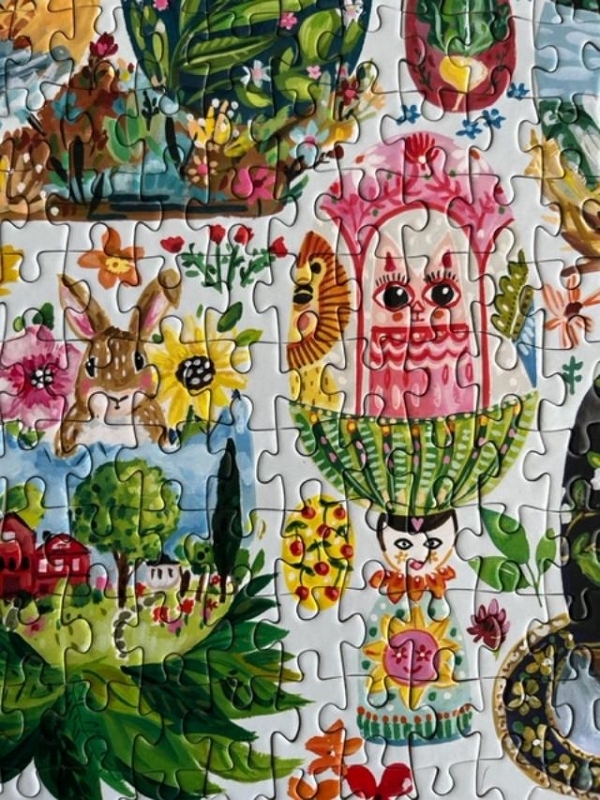 Here's another detail pic of some of the eggs. Love the bunny and house vignettes.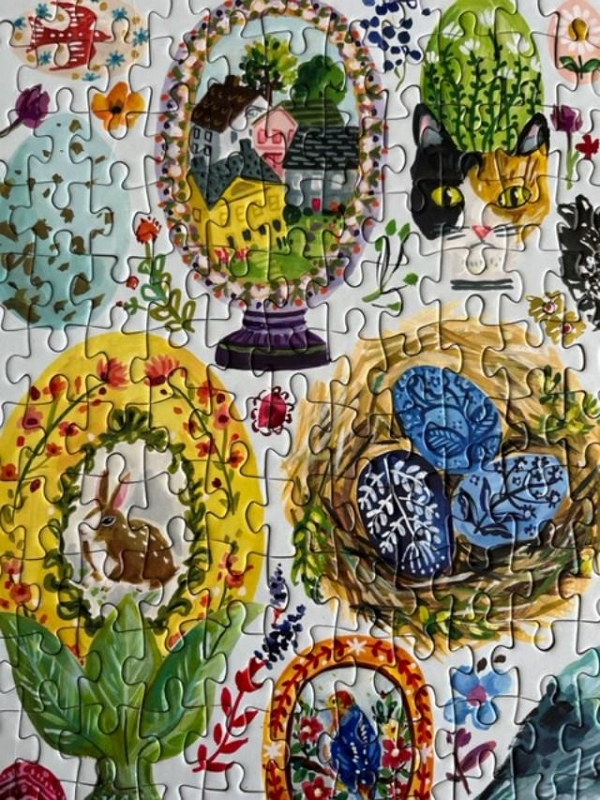 August Wren is the artist who put so much thought into each of these eggs. Pair this artwork with the tight fit of a Galison and I'm fulfilled.
Poppy Bunny is by Eeboo Puzzles, another favorite puzzle company of mine. This 1,000 piece puzzle is not an Easter puzzle per say, but it does have this sweet little bunny and of course not everyone celebrates Easter, so I'm including it.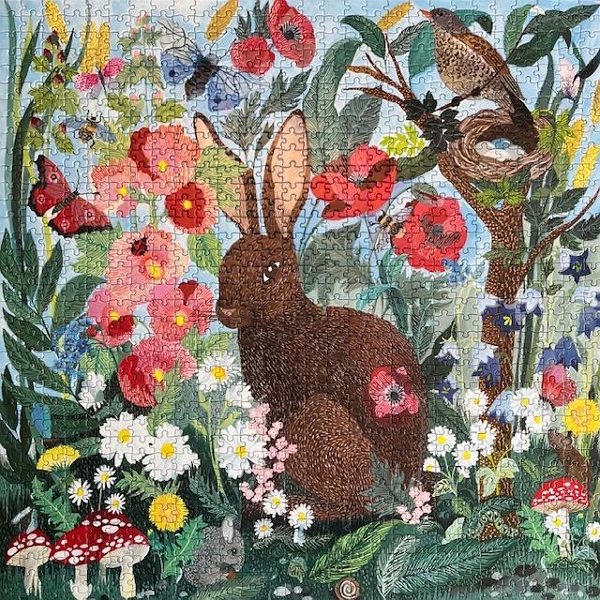 Eeboo puzzles always contain artwork with a feminine, cuteness to them. I've yet to see one that I didn't have to have. Poppy Bunny is no different with it's mushrooms and woodland feel. It's the perfect puzzle for all year round.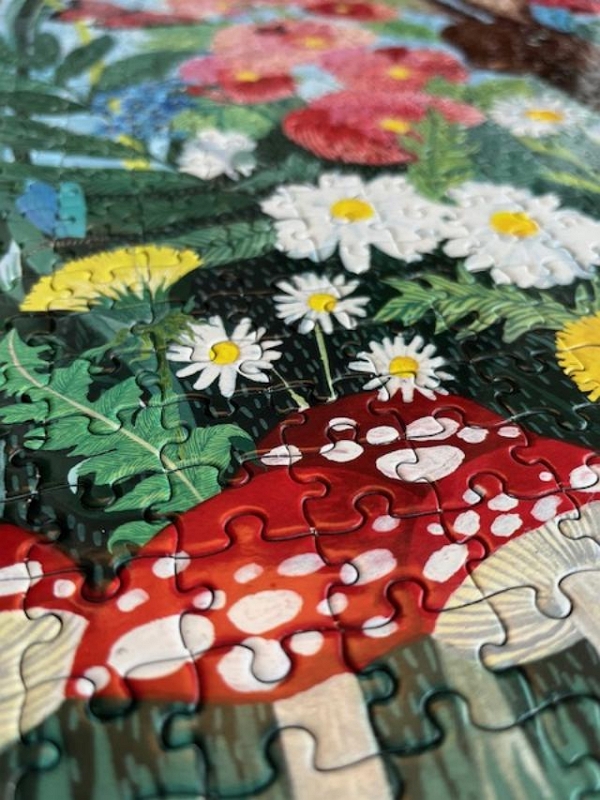 When I started this puzzle, I thought that it was going to be simple and fast. It was more challenging than I expected due to the amount of greenery. However, the linework in the art made it totally doable and a lot of fun to solve. If you don't know, one really cool thing about Eeboo Piece and Love Puzzles is the QR code on the back.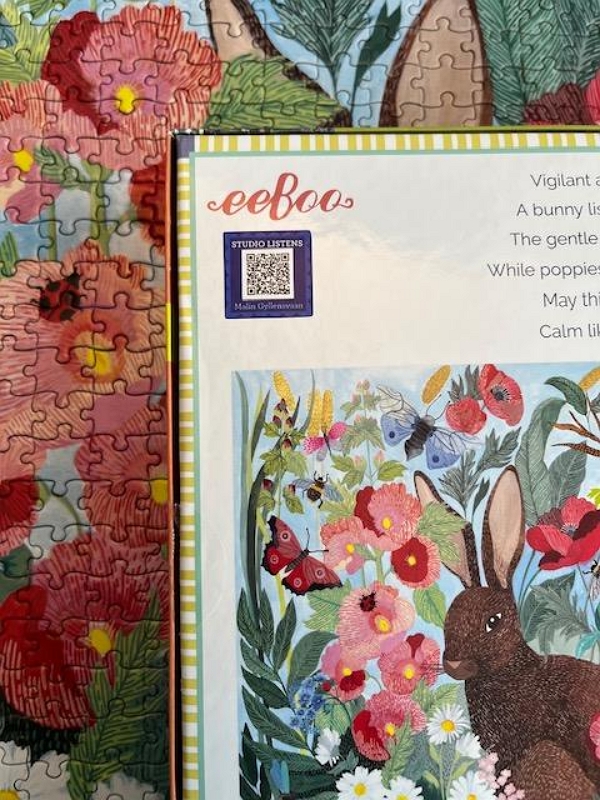 This QR Code allows you to listen to the artist, Malin Gyllensvaan's hand-picked playlist. This to me really connected me to the artist on another level. I felt like I was in the artist's studio while I was working on it. It was a surreal experience. The finish on the puzzle is second to none. Each piece felt like I was holding a shiny piece of glass. It has this awesome glossy finish on the puzzle. It's unlike any other.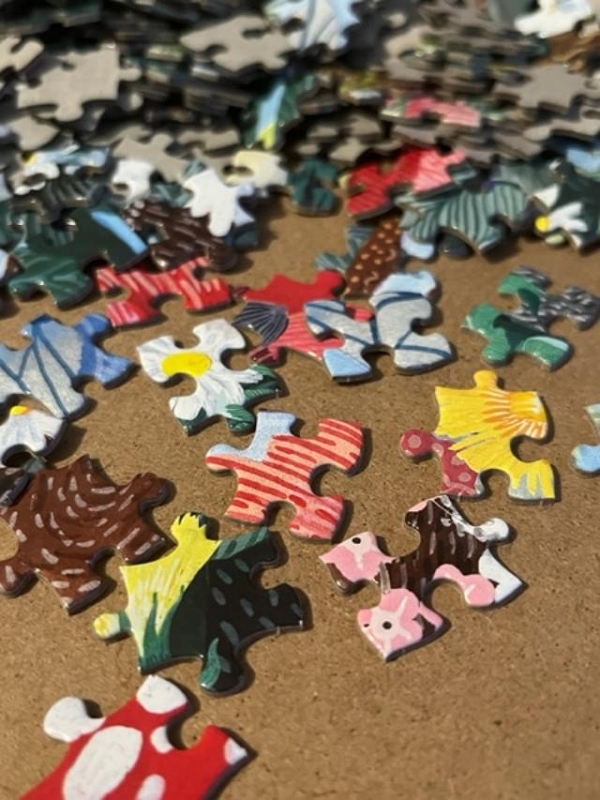 Both Galison and Eeboo have exceptional quality, sturdy pieces, and tight piece cuts. Because their artwork is so appealing, they are just an all-around ideal puzzle for puzzle enthusiasts and non-puzzlers alike.
Last, but not least, is Funny Bunnies by Eurographics. Again, this puzzle can be for anytime of the year. I love puzzles that are like a bunch of different pictures in one. The squares of different bunnies made it easy to sort and fun to work on square by square.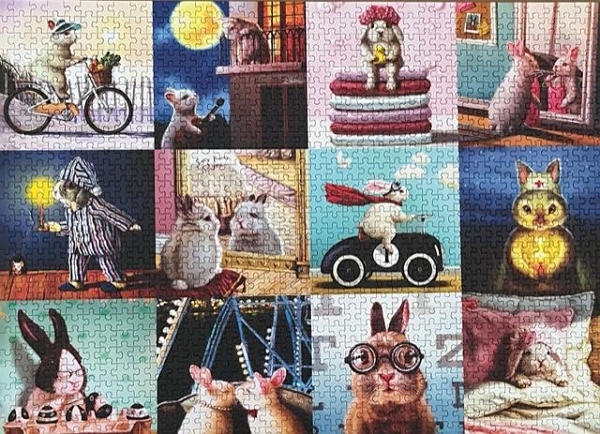 How sweet are these bunnies?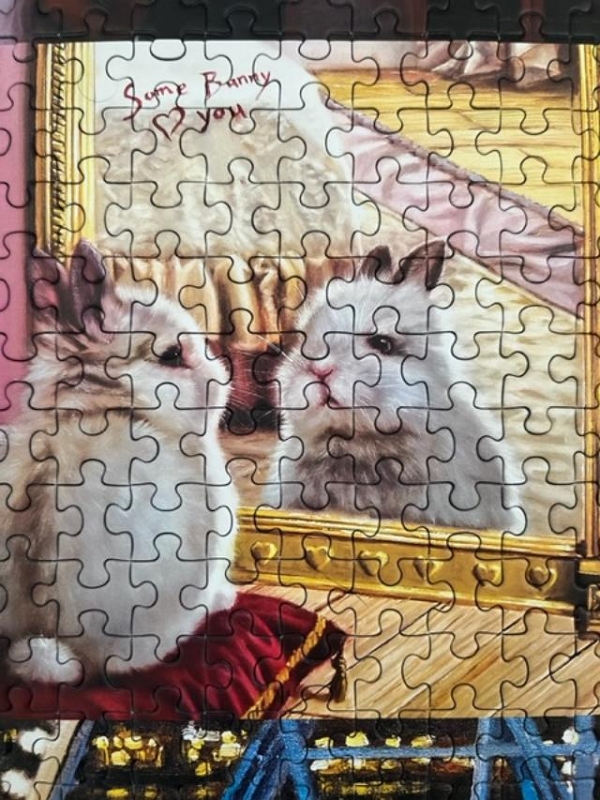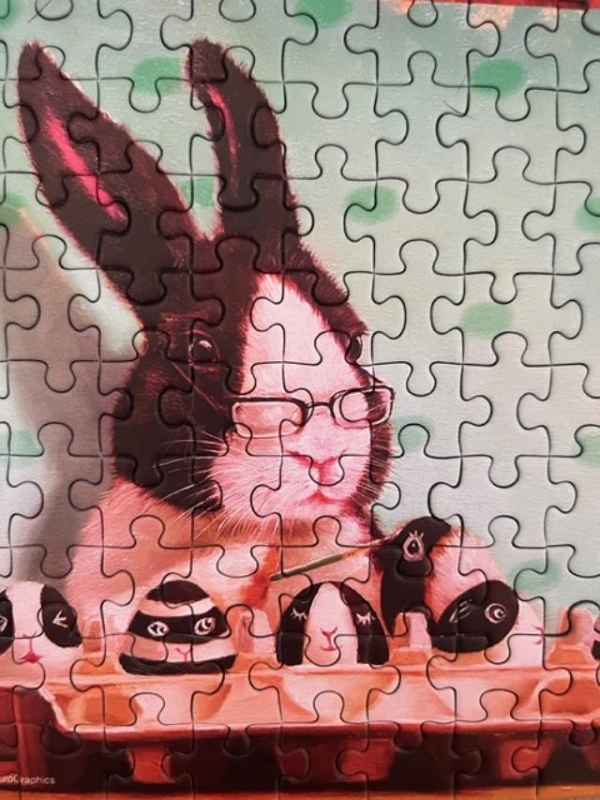 Eurographics is another company that produces quality puzzles. The pieces are sturdy and the puzzle had a beautiful matte finish. No glare-love that! I will also add that there was no variation in piece cut and yet no issue with false fits. Piece cuts are an important staple when talking about quality, so kudos to Eurographics.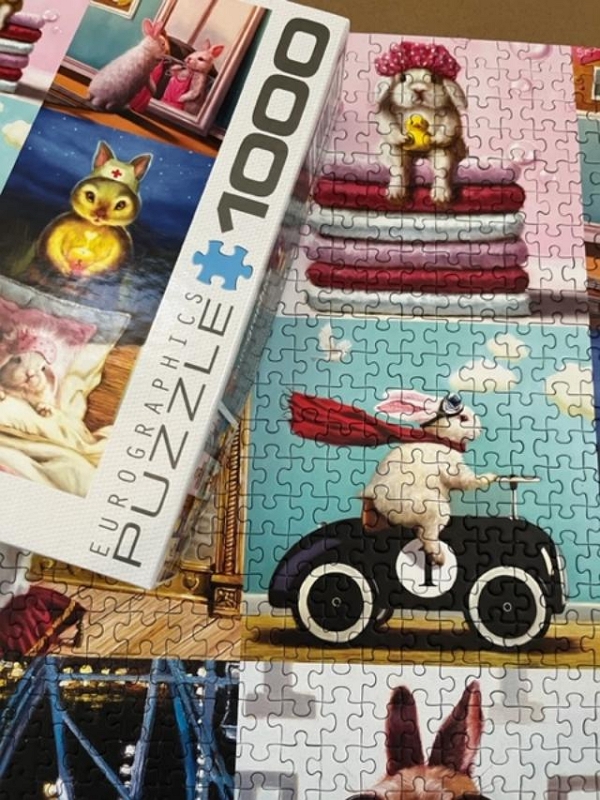 Whether you're buying puzzles for yourself or a loved one, hope you enjoyed reading about these recommendations. And hey, why not buy yourself one or two?
As always, make time for yourself to puzzle.

Jaime @introvertedpuzzler