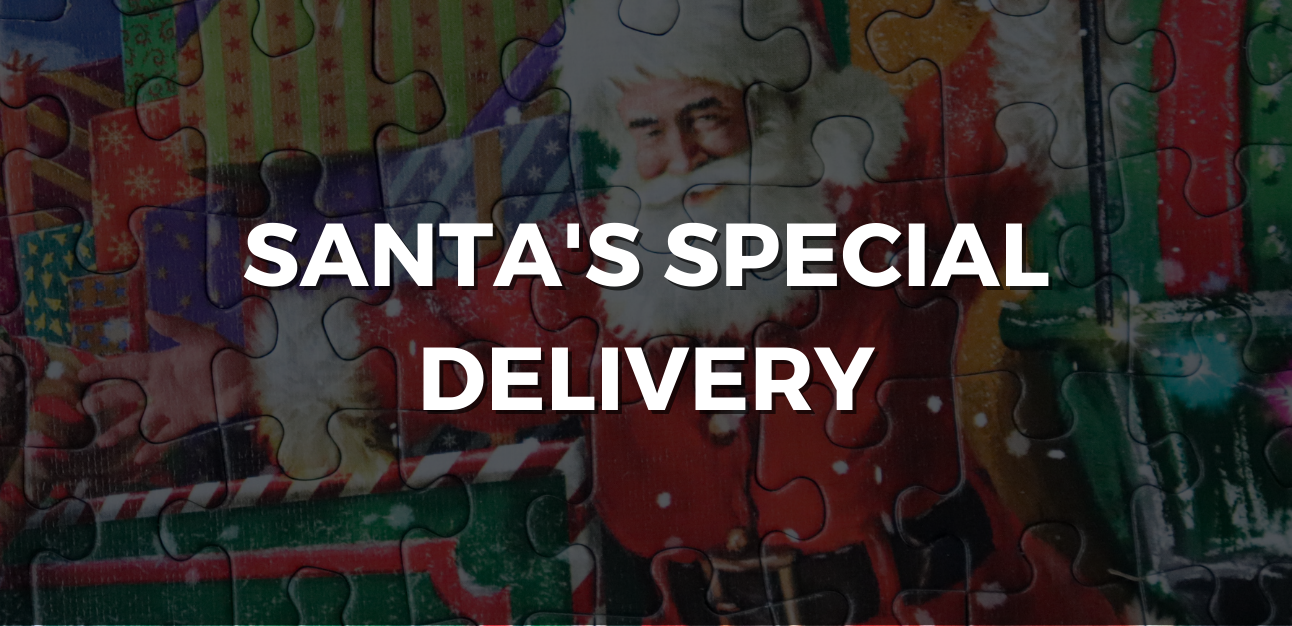 Santa's Special Delivery
I love trying brands that I have yet to try. When I visited Puzzle Warehouse, I picked up a 2 pack of Falcon de luxe Christmas puzzles called Santa's Special Delivery. I am a big fan of Christmas puzzles. I always get at least one new one to do every year. It makes it even more special when it is a brand I haven't tried before.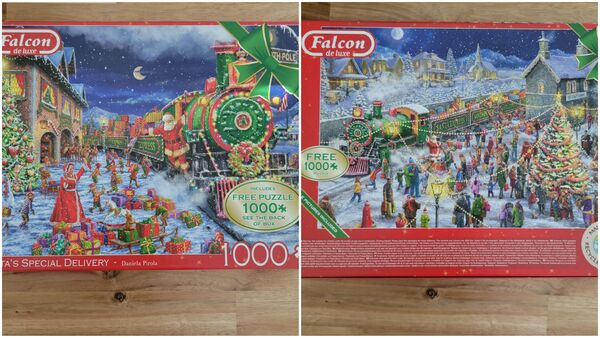 Falcon de luxe has a very interesting company history. It is a UK-based company founded in 1976 by Harry Jondorf and Peter Adby. Initially operating from Harry's bedroom with subcontractors producing the puzzles, the company quickly expanded and opened an office and took a lease on factory premises in Hatfield, Hertfordshire. In 1996 Harry Jondorf retired and sold to Hausemann and Hotte a well-established Dutch jigsaw manufacturer. They evolved into the present-day Jumbo Brand. So in actuality, I have tried the brand because I have done several Jumbo puzzles. It was so interesting to me to learn this!
After having learned this, I anticipated the pieces being the same as Wasgij which is one of my favorite series from Jumbo. But the paper style was a little different. The pieces have a coated linen finish, which makes them feel silky and smooth like hard wax candles. They are also printed on distinctive blue backing cardboard.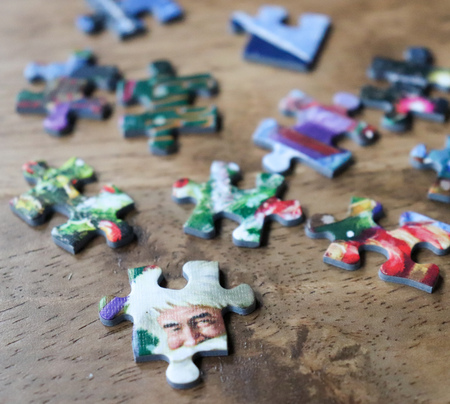 In general, the images of the Falcon de luxe puzzles are nostalgic and traditional. They are images that have been popular throughout the past several decades. When it comes to Christmas, I am very much a traditionalist. I love red and green and the Haddon Sundblom style Santa. This is what drew me to Santa's Special Delivery (and you can't beat the price - the 2 puzzles for the price of one).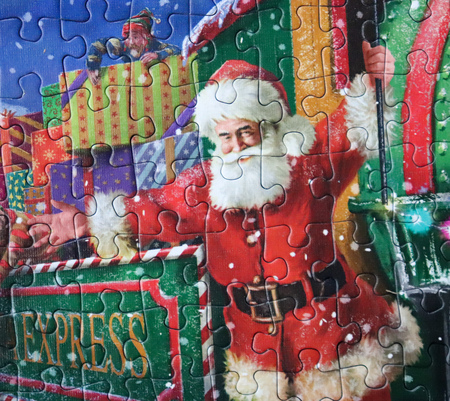 Both puzzles come in the box sealed in individual bags with a tiny image inside so you can determine which is which. There is also a double-sided poster.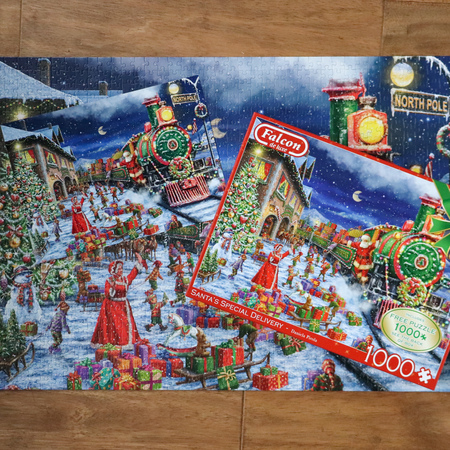 This puzzle was moderately challenging due to the amount of details with all the elves, presents, and trees. It was not too easy, and not too hard. The sky was the most challenging aspect due to the solidly colored sections.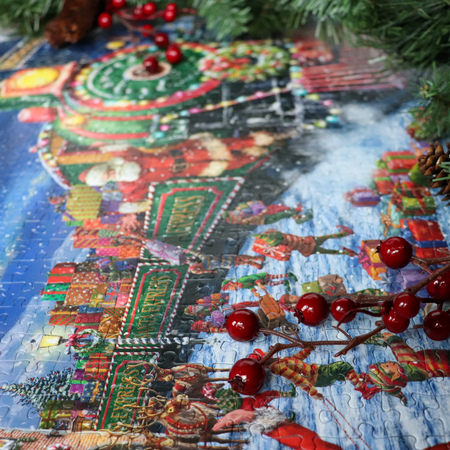 Santa's Special Delivery also has a fantastic fit. I was not only able to move sections easily, but I could also hold the entire puzzle with one hand.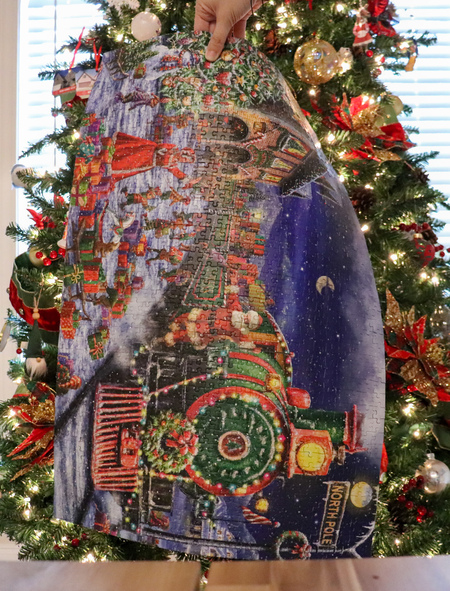 All-in-all, this was a fantastic puzzling experience and I am keen to try more from the Falcon/Jumbo line. Granny's Sewing Room is at the top of my list because it reminds me of spending time with my grandma in her sewing room (which was the basement). I love how puzzles spark memories!
Until next time - happy holidays and happy puzzling!
Diane - aka Bizzles Puzzles