Puzzle Review: Star Trek Travel
Looking for a good pop culture puzzle? Check out Aquarius! My most recent Aquarius puzzle featured the Star Trek Enterprise. I am a big Trekkie - with my personal favorite being Star Trek the Next Generation (it's all about Patrick Stewart's love of puzzles for me). But I have to clarify that the ship on this is from the OG Star Trek despite my small Picard collection making an appearance.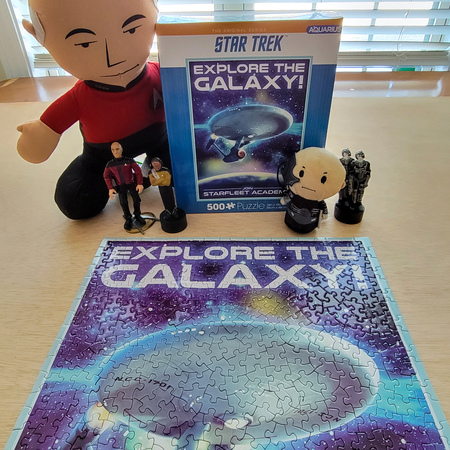 Traditionally, Aquarius puzzle pieces are random cut. This means the shapes are unique and even a little funky. Star Trek Travel also had one super cool, super fun piece - shaped like Saturn! I absolutely saved that piece for last.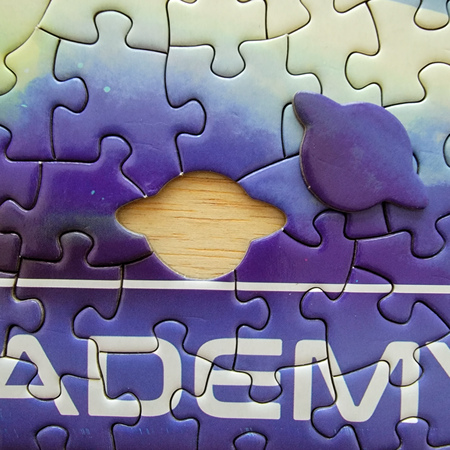 In my naivety, I thought the smartest place to begin this puzzle was with the words. The thick white strokes surely would come together quickly. However, they were actually much harder than anticipated. So after getting a few letters together, I opted to change my tactic.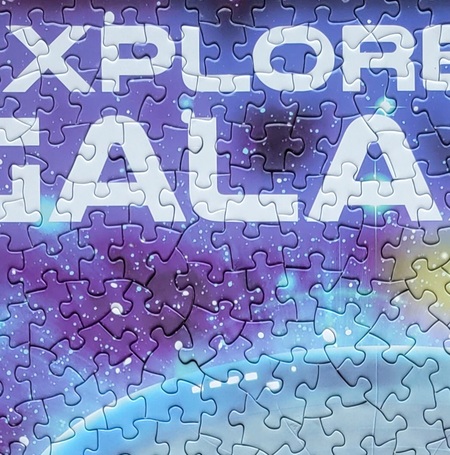 Dark colors are always a bit of a challenge for me so it was definitely time to put the Enterprise itself together. This portion flowed nicely with the variety of colors and patterns.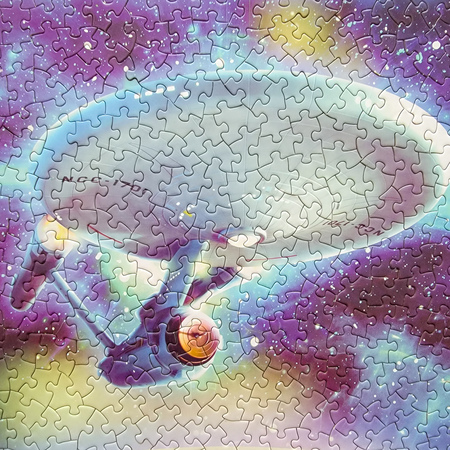 I wrapped up Star Trek Travel by filling in the darker sections and edges. Using the slight color gradients was extremely helpful in placing the edge pieces.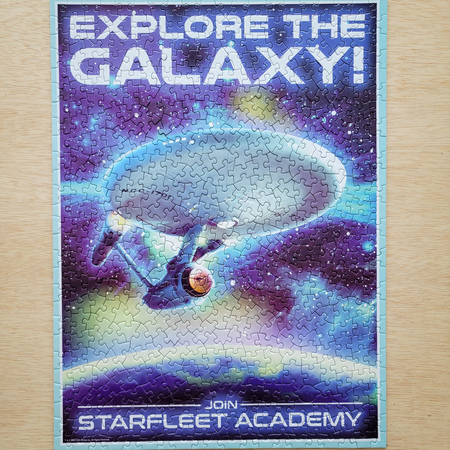 I really enjoy the random cut pieces, pop culture design, and flawless fit of Aquarius puzzles. They are an affordable brand and if you're interested in experimenting with a 3,000 piece puzzle, you can get one for a steal at Puzzle Warehouse! I actually have the 3,000 piece Star Trek one.
Before wrapping this up, I wanted to highlight a couple other Aquarius puzzles I have done and enjoyed.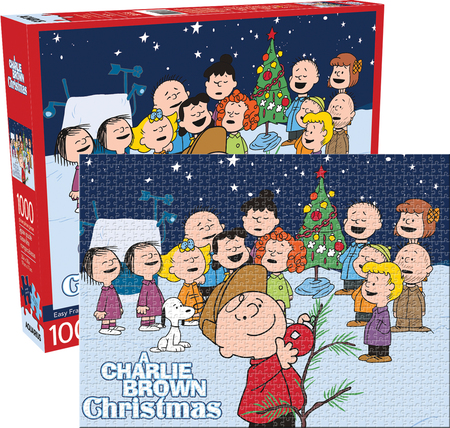 Charlie Brown Christmas | Aquarius | 1000 pieces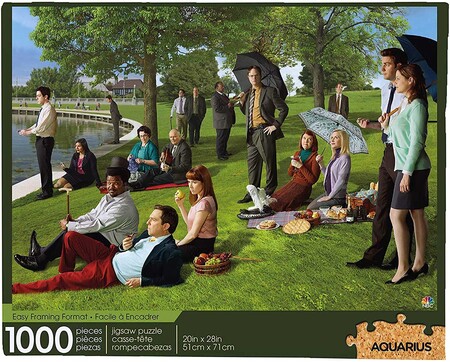 The Office: Sunday Afternoon | Aquarius | 1000 pieces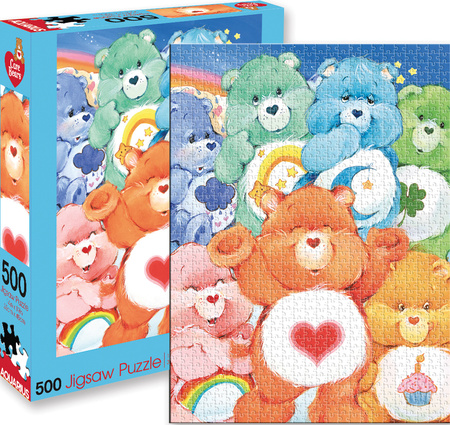 Care Bears | Aquarius | 500 pieces
Happy puzzling!
Diane aka Bizzle's Puzzles