Tea on Mother's Day
I'm not sure how tea came to be so closely associated with mothers, but when I think about my mom, it's pretty obvious that she loved tea. She also loved puzzles, so I thought I'd have a bit of fun and see if I could combine the two in this post!
When I was a kid, my mom would send us outside with our friends to play in the treehouse that my dad built in the birch tree. She would bring out small plates and baby cups and tiny spoons and we would ceremoniously set them out on the little table in the corner. Next, she would bring out a small pitcher of water and some crackers. We would carefully pour the water and divide up the crackers for our tree top "tea party". Once the real snacks were gone, we would make our own pretend food by picking the dry catkins dangling from the birch branches and twisting them into the cups to make magic potions and elixirs.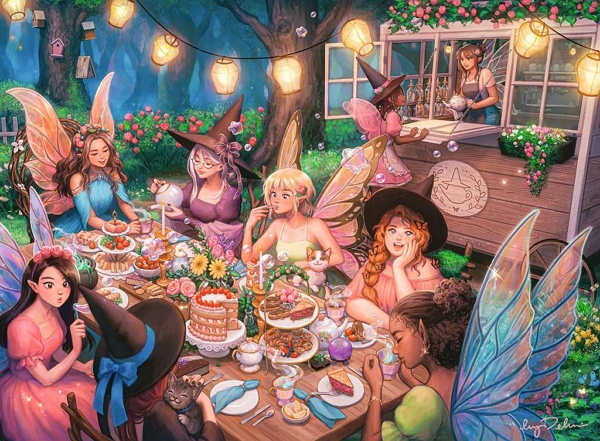 Enchanting Brew | Ravensburger | 300 pieces
On Saturday mornings as my mom made pancakes, she would flip the little drips of batter that fell on the sides of the griddle so that our dolls and toys would have tiny pancakes for breakfast too. She set the tiny pancakes on a paper towel, and as soon as we were finished with our own breakfast, my siblings and I would race to create our own breakfast party for our toys and stuffed animals.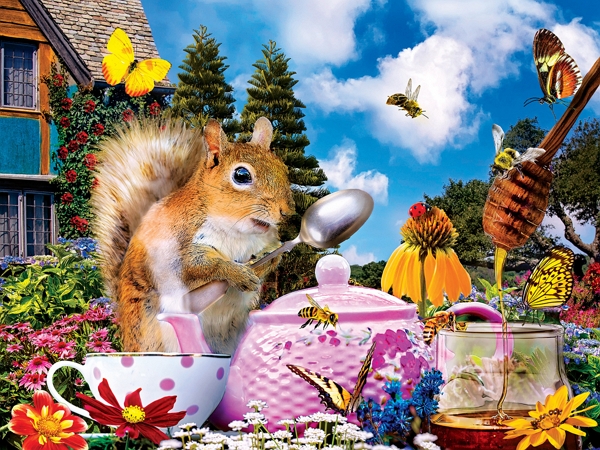 More Honey Please | Masterpieces | 300 large pieces
Eventually my mom started collecting tea cups. She stored them carefully in her antique hutch with the special cut paper lace trim on the edges of the shelves. She inherited her mother's collection of tea cups and guess where all those teacups are now? In my family room, sitting contentedly on those same shelves in the antique hutch.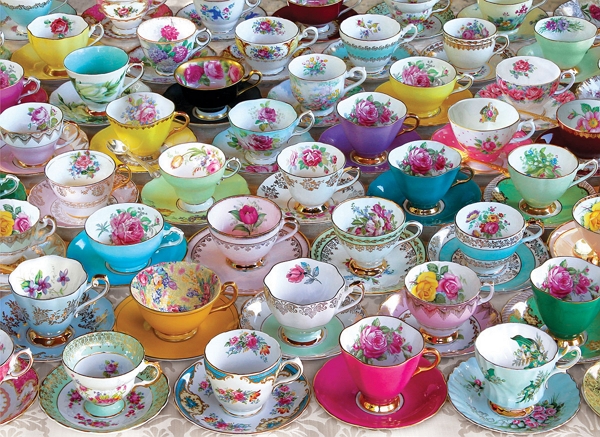 Tea Cups | Eurographics | 1000 pieces
It didn't take long for my mom to start collecting teapots too. The first was a Cinderella teapot with a carefully held glass slipper as the spout. Then a Humpty Dumpty teapot with a spout on the left of a brick wall and a cracked egg as the matching tea cup. She added a Wolf in Goldilocks's bed teapot, a Three Little Pigs teapot, and a Mrs. Potts teapot from Beauty and the Beast. These all have their own special place on the fireplace mantle or tucked away on shelves around my house. This collection of teapots from Mchezo Puzzles is not as fanciful as my mom's, but I see a few that I'd like to add to the collection!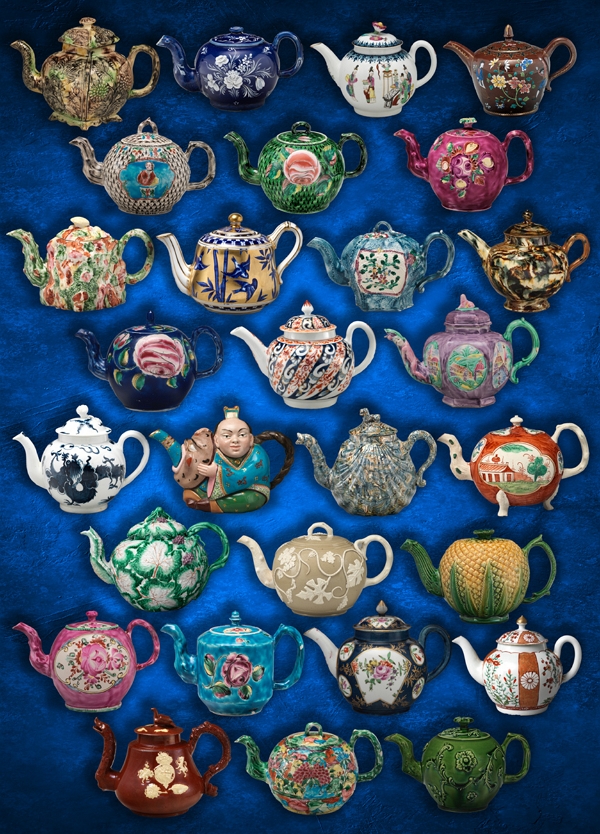 Teapot Collection Puzzle | Mchezo Puzzles | 1000 pieces
Once my daughter was old enough, my mom would take her out for fancy birthday lunches at tea shops. She always let her pick out a miniature tea set or a little ornament as an extra birthday gift at the end of the lunch.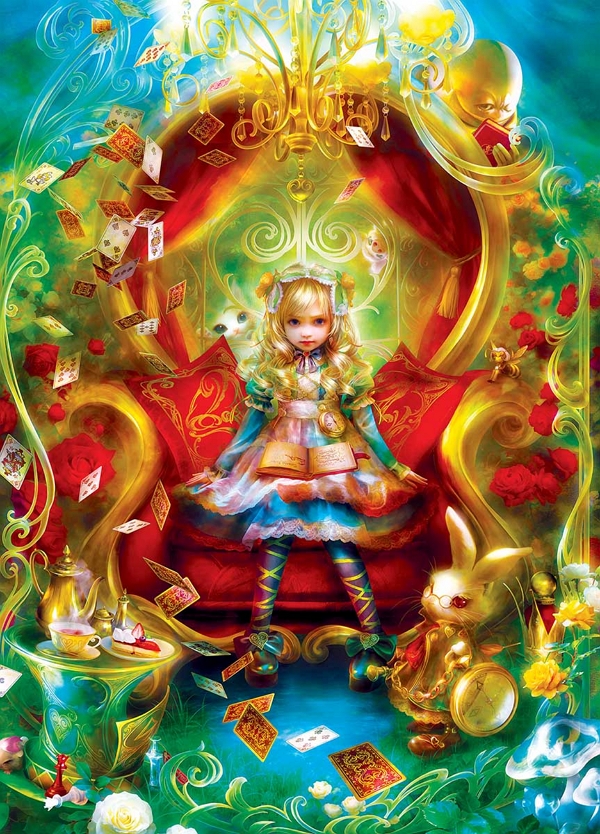 Tea Party Time | MasterPieces | 1000 pieces
Whenever my mom went on a trip, she made a point to find the local tea shop. And once the internet was by her side, she explored as many artisan tea companies as she could. Black tea, floral tea, and tiny, intricately twisted pearls of jasmine tea all ended up in her cupboards for her next tea time with friends. She loved trying anything adventurous and unique.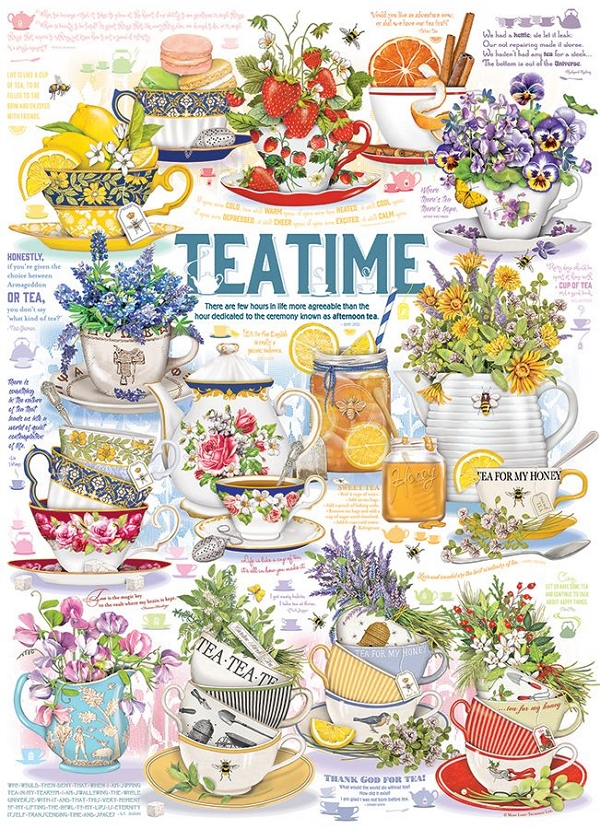 Tea Time | Cobble Hill | 1000 pieces
For such a seemingly commonplace beverage, tea has the remarkable ability to conjure magic, inspire collections, create memories, and amplify adventures. I'm grateful that my heart carries the magic, fun, and adventure that my mom created. Thanks Mom!
Time for some tea! @16feet