Wanderlust, but Make it Puzzles
I gotta say, staying at home for over 2 years has given me a serious case of WANDERLUST! And while we may not be back to 'life as normal' just yet, many of us are venturing out a bit, and a lot of us are downright longing for Exotic Travels. Of course our ability to think of places to GO, DO, and SEE often outpaces our ability to actually go, do, and see them. Fortunately, puzzles can fill in the gap.
Travel puzzles can take us places that we want to go. When we complete a puzzle, we are interacting with the image at a very intricate level. Puzzlers see and experience every detail of an image... the sparkles in the waves, the texture of the courtyard tiles, the reflection in a city window. This deep interaction with the puzzle image means that puzzles can become our literal magic carpet and take us anywhere in the world! Where we choose to travel is up to us and the size of our puzzle table!
When I think of travel, I usually think about the beach. Visiting a beach that's on a puzzle means that you can enjoy the water without the crowds, sand, or sunburn.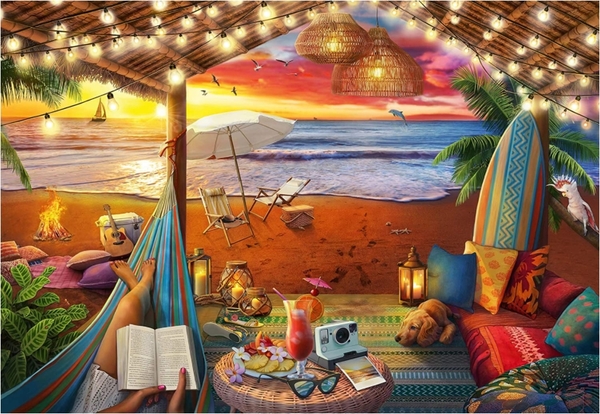 Cozy Cabana | Ravensburger | 500 pieces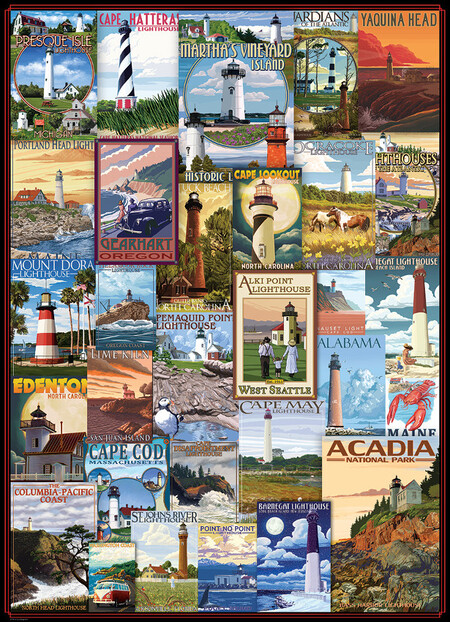 Lighthouses | Eurographics | 1000 pieces
With a puzzle, you can travel to entire continents with no jet lag!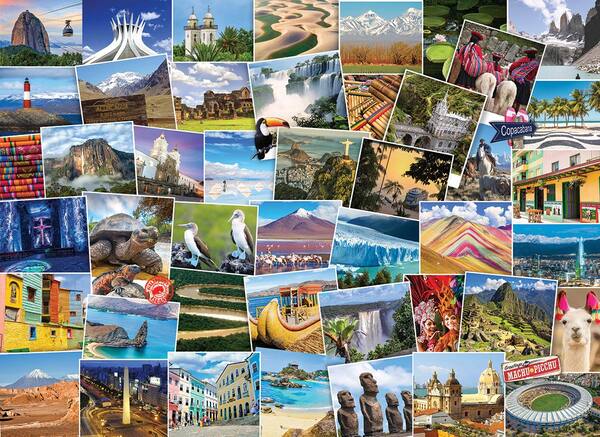 Globetrotter South America | Eurographics | 1000 pieces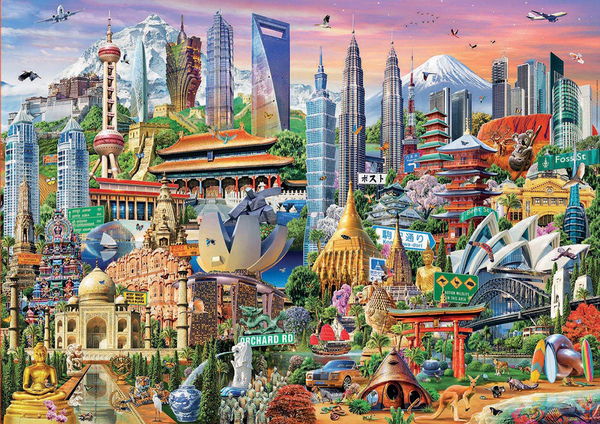 Asia Landmarks | Educa | 1500 pieces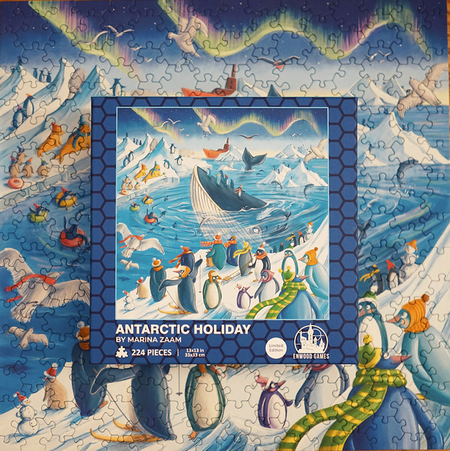 Antarctic Holiday | Enwood Games | 224 pieces
Maybe you'd like to visit a few different countries by puzzle this year.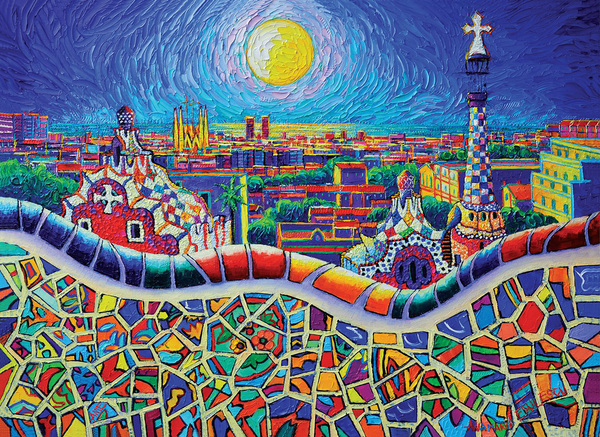 Magical Barcelona Night | Lucky Puzzles | 1000 pieces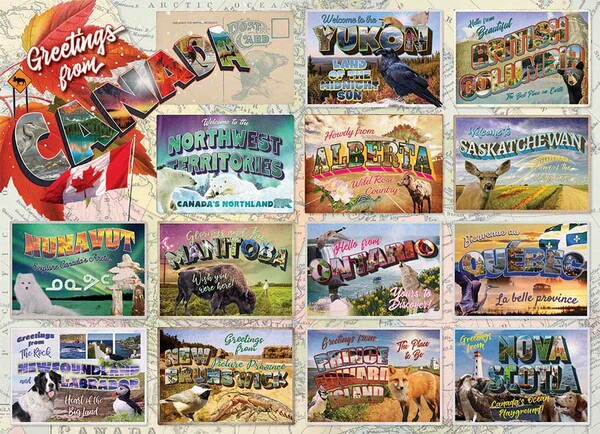 Greetings From Canada | Cobble Hill | 1000 pieces
Or maybe you'd like to visit some U.S. states, and save gas by traveling through a puzzle.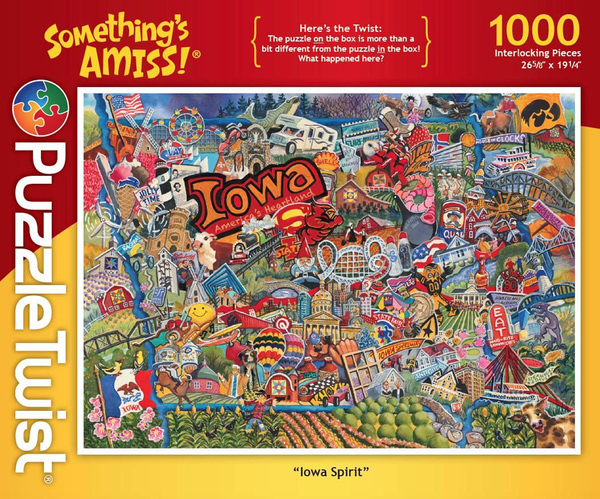 Iowa Spirit Twist Puzzle | PuzzleTwist | 1000 pieces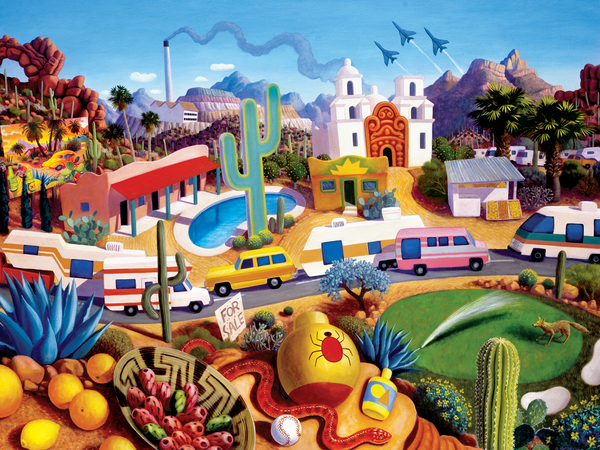 The Land of AZ | MasterPieces | 550 pieces
Or maybe your Wanderlust is pulling you to cities that are on your bucket list.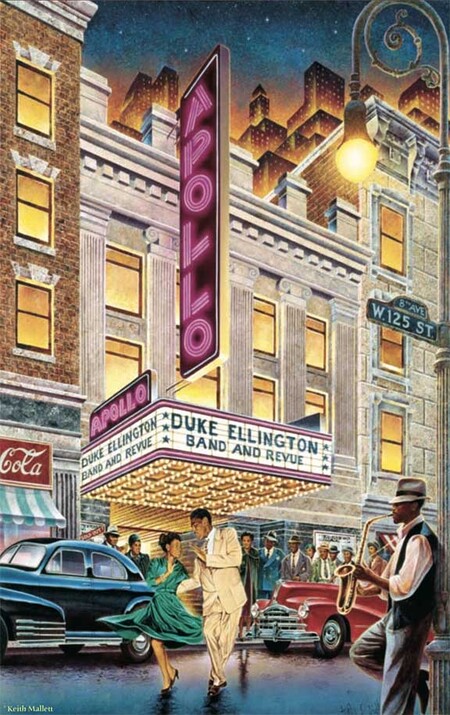 Apollo Fantasy | SunsOut | 550 pieces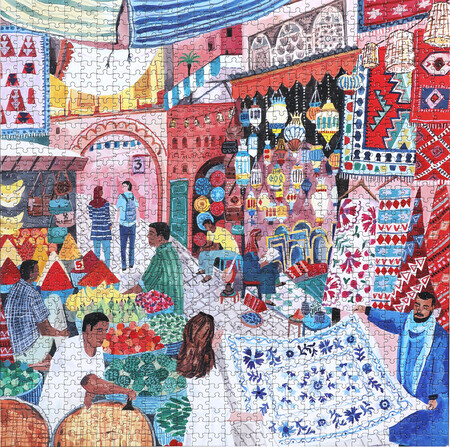 Marrakesh | eeBoo | 1000 pieces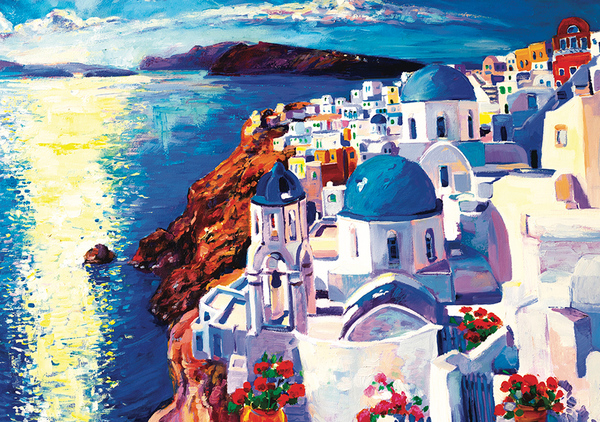 Blue & White Country | Pierre Belvedere | 1000 pieces
Sometimes our Wanderlust doesn't have a specific destination in mind, it just whispers in our ear to get on the road, or lace up our hiking boots, or load up the bikes. Once again, puzzles are ready to support our desires.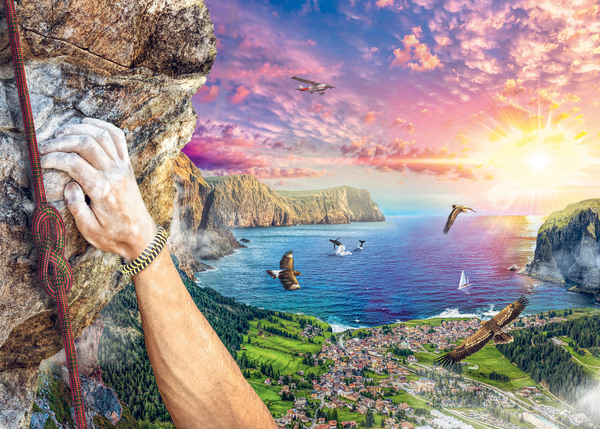 Rock Climbing | Ravensburger | 1000 pieces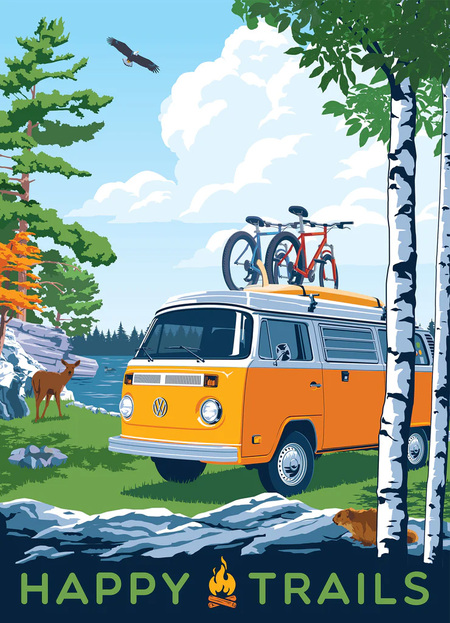 Happy Trails | PuzzleTwist | 1000 pieces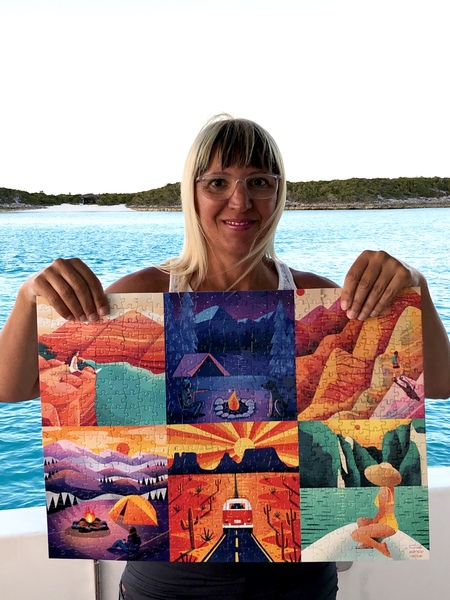 Places You Will Go | Buffalo Games | 500 pieces
One of the best parts about traveling is seeing the different ways that people experience the world.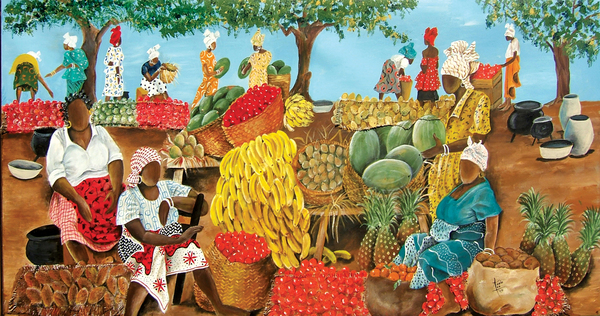 Marketplace | SunsOut | 500 pieces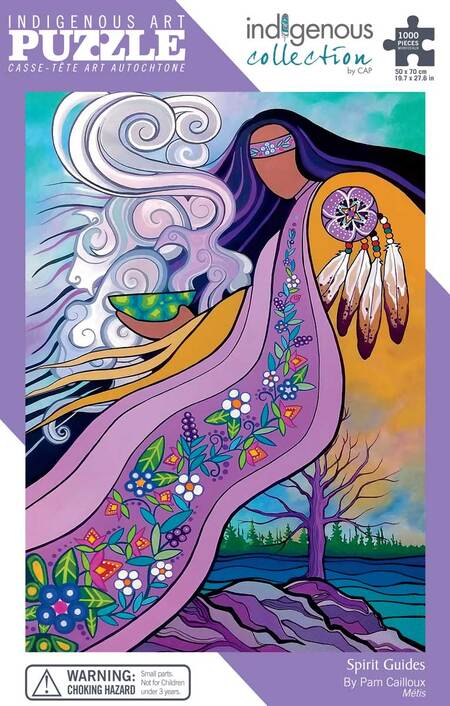 Spirit Guides | Indigenous Collection | 1000 pieces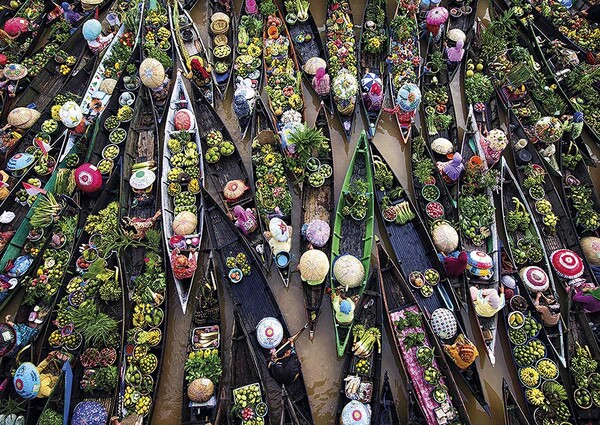 Floating Market | Gibsons | 500 pieces
And let's face it. Some of us only travel for the new food and drinks.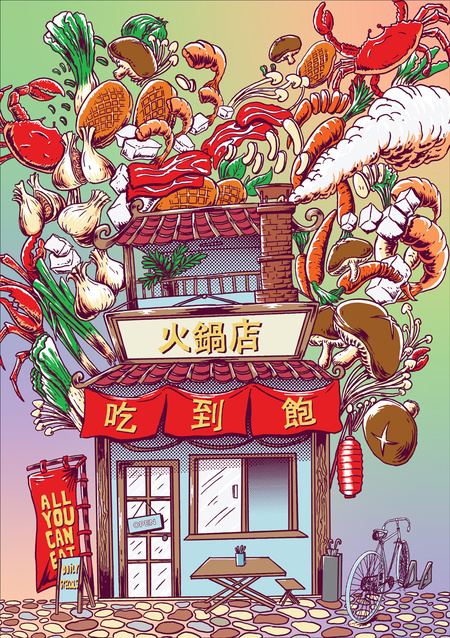 Shabu Frenzy | Puzzle Sensei | 1000 pieces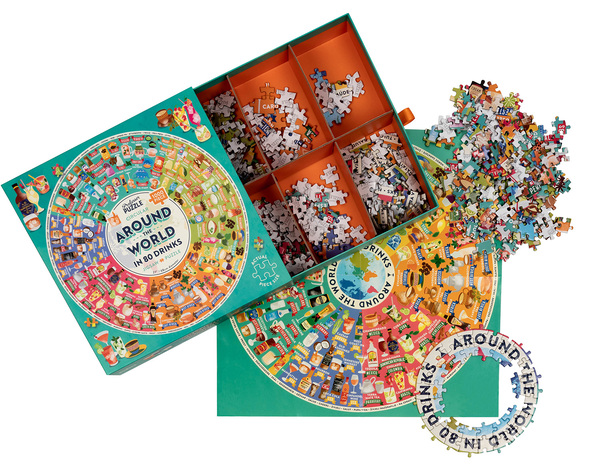 Around the World in 80 Drinks | Professor Puzzle | 1000 pieces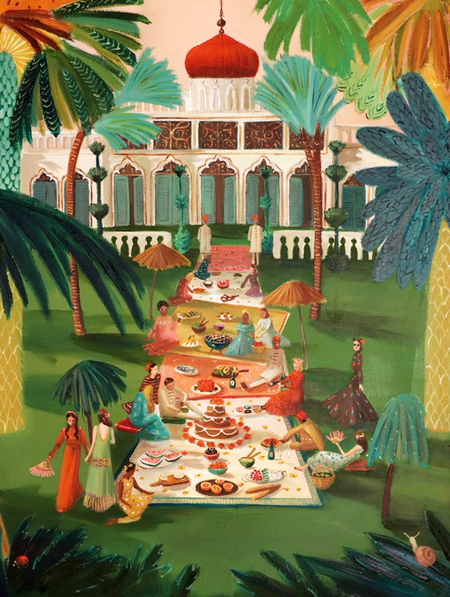 South of Darjeeling | New York Puzzle Company | 1000 pieces
While I was researching this post, I discovered some interesting travelers. Cats and dogs like to travel. Ducks like to travel. Even gnomes like to travel!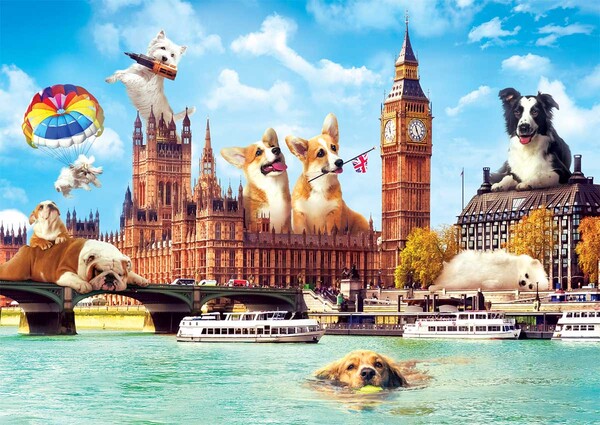 Dogs in London | Trefl | 1000 pieces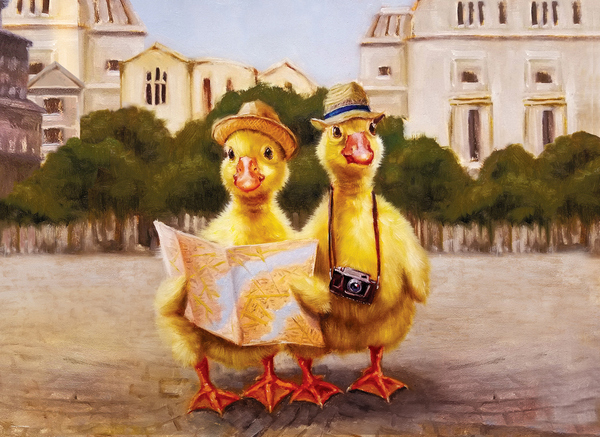 Duck Tours | Eurographics | 500 pieces
I was shocked to discover that puzzles can even help you prepare for a trip! Let's say you're planning a trip and you're worried about finding your way around town. Or navigating the subway system. Or following a major hiking trail. Can puzzles help with all that? Yes they can!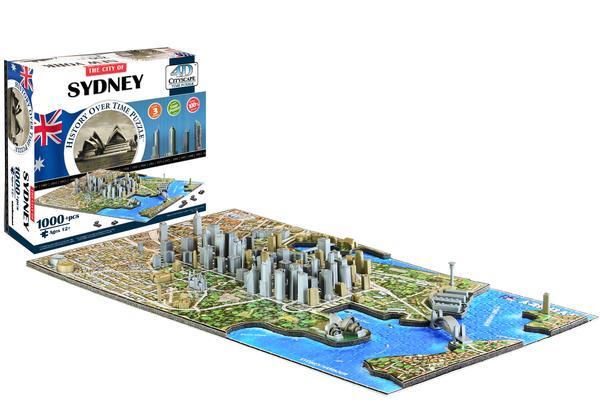 Sydney | 4D Cityscape | 1000 pieces

Pacific Crest Trail | New York Puzzle Co | 750 pieces
Perhaps the greatest travel secret of all is Kodak's World's Largest Puzzle, 27 Wonders from Around the World. It has 51,300 pieces and is a little spendy, but stay with me here. This is the absolute cheapest vacation you can imagine! A 1,000 piece puzzle takes roughly 10 hours to complete. Working 10 hours a day, this puzzle would take 51 days to complete. This brainy puzzle math boils down to the fact that the least expensive 2 month trip around the world can be found at Puzzle Warehouse!!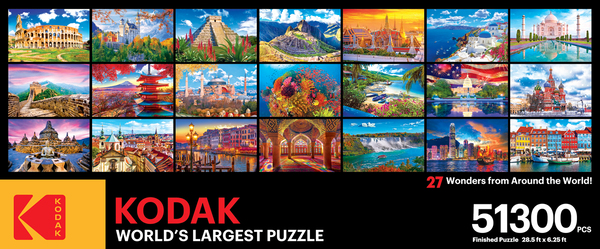 27 Wonders From Around the World | Kodak | 51,300 pieces
If you don't have that much time or space, there's a puzzle vacation that would 'only' take 6 weeks.

Around the World | Educa | 42,000 pieces
And even a 'weekend get-away' version.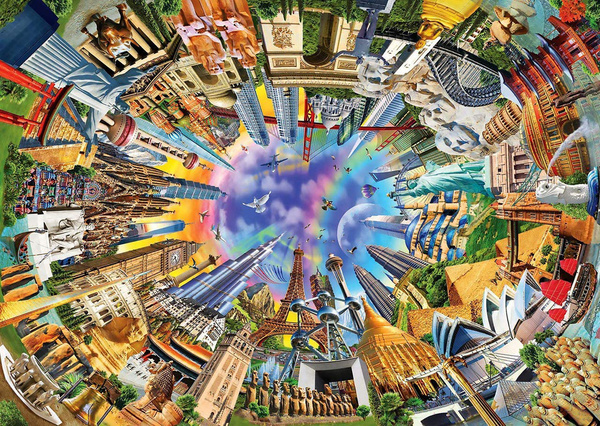 360 World | Anatolian | 3,000 pieces
The next time you're suffering from a bad case of Wanderlust, toss an umbrella in your drink, slide a fan in front of your space heater to create some tropical trade winds, and Go, Do, and See with a puzzle.
-Tracy @16feet