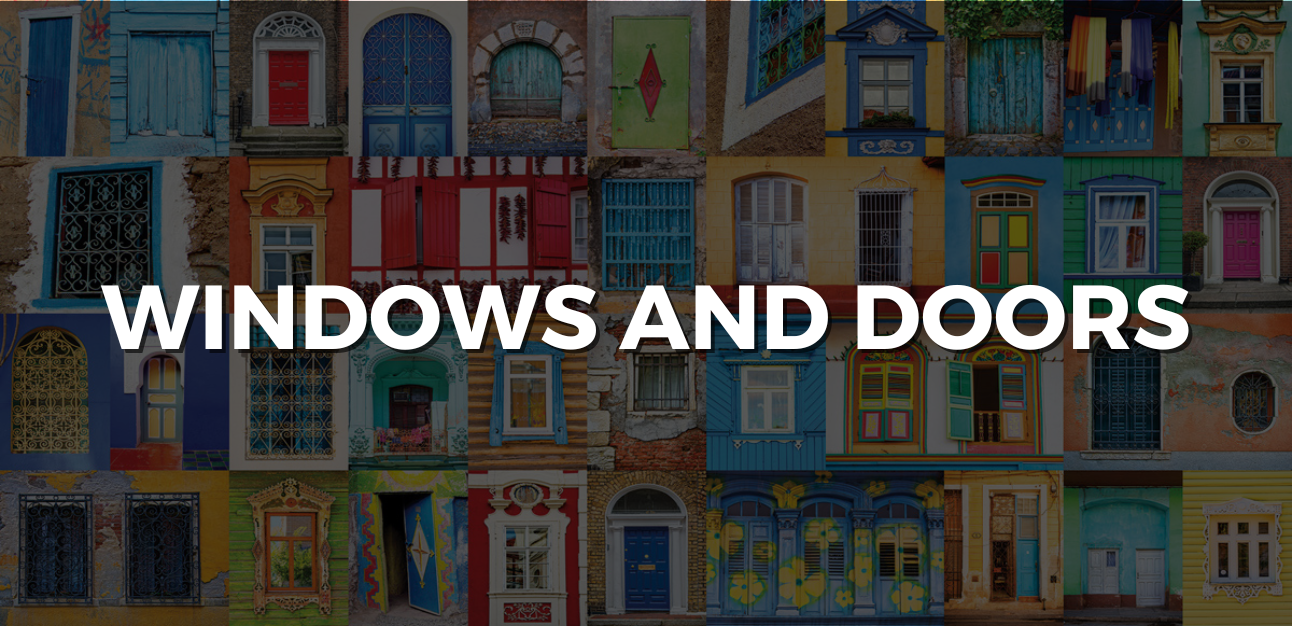 Windows and Doors
Windows and doors, entrances and exteriors, inviting or not! I think it's my love for collages that draws me to this type of puzzle. I am always photographing doors and windows while travelling, always looking for new, interesting and different offerings.
Windows, by Re-marks, is a fun collection of windows and cats. It has 1000 sturdy pieces made from recycled materials. There is a small poster included which helps since the picture on the box has sections blocked out by words!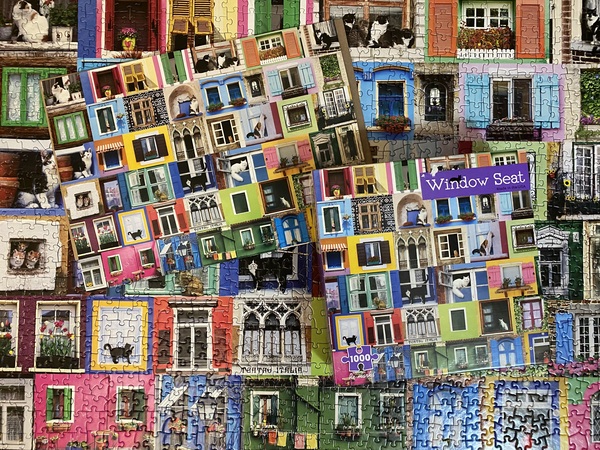 The bonus item here when searching out the various window designs is finding the numerous cats!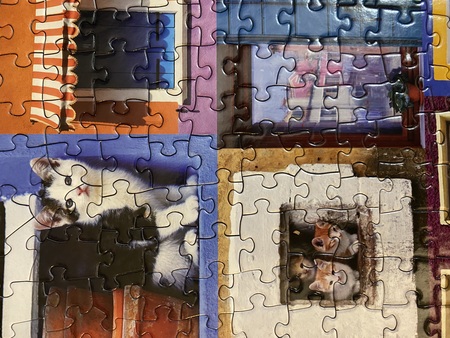 Re-marks is a triple bottom line company, based in Seattle – People. Planet. Profits. Impressive! I love the order of this list! This company's goal is to encourage time away from digital pursuits, a lofty target in today's world. I am an avid reader but find these days almost all my books are digital, so my time puzzling is my designated time away from screens.
One of my favourite window collages is Mediterranean Windows by Eurographics. This 2000-piece puzzle shows off all the colours and textures you can find in that part of the world.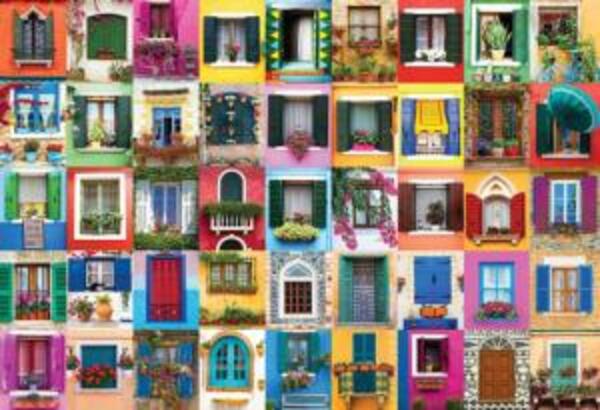 Doors, a 1000-piece puzzle by Piatnik, is a collection of different architectural designed entrances from around the globe. I love to engage my imagination and travel to different places as I assemble each doorway. Puzzling and dreaming should definitely go together.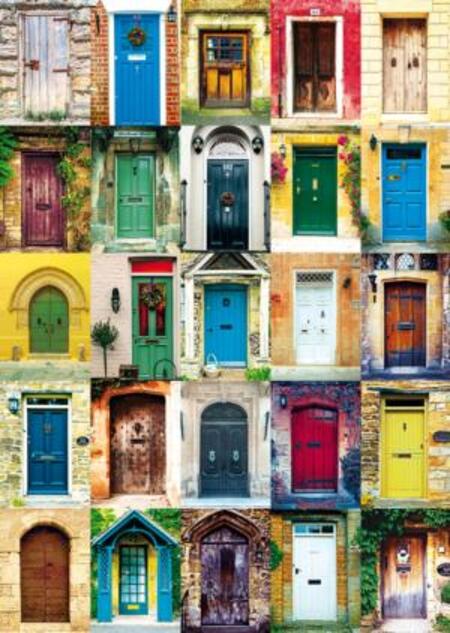 What I love about collages is that each section, each window or door or quilt is like a mini puzzle. So, in one sorting you have multiple puzzling opportunities! Now, let's combine doors and windows! Delightful Doors and Windows does just that. It's a 1000-piece delight by Colorcraft.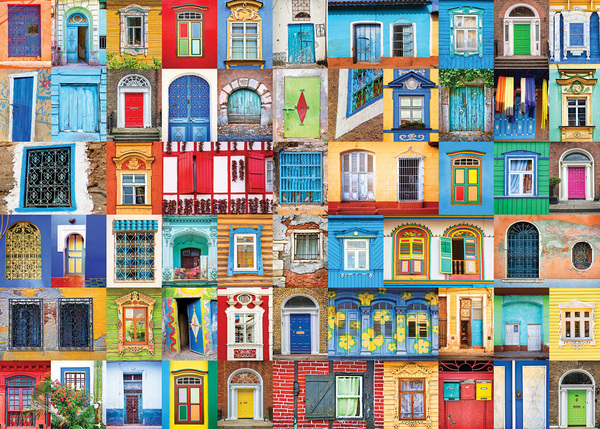 My love and interest in collages isn't limited to windows and doors. I love to travel to different parts of the world and World's Airport Luggage Tags by Hart was a delight to work on. This 1000-piece wonder offers so many opportunities to learn. Every flight number and date on the tag have special meaning to the airport, it's city or it's country. Think about each and do a little research to discover the reasons behind what letters were assigned to each location. For example, O'Hare International Airport (ORD) was an apple orchard before becoming one of the world's busiest airports. Fun!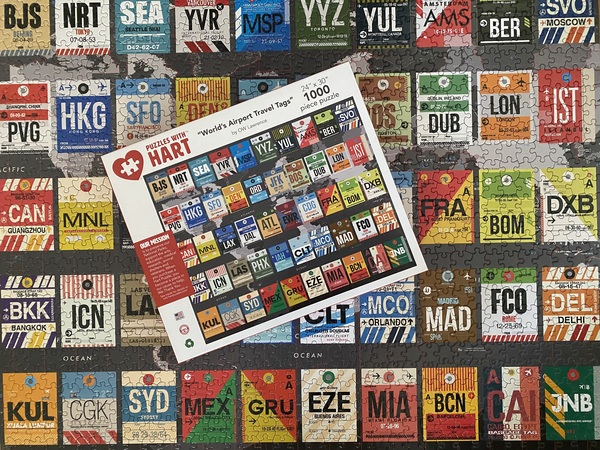 Always spend time on things that energize you and encourage your life and passions.
Keep puzzling on!
Mary Ellen