Puzzle Warehouse Current Circumstances FAQ Page
[UPDATED 4/2 5:16 PM CT]
**NOTICE: WE ARE GROWING - EXPECT DELAYS!** See some of the recent news articles and videos about our insane business growth below!
We are averaging about two to three weeks to ship new orders due to overwhelming demand. Other vendors have shut down shipments entirely on puzzles due to the surge in demand, or are running out of inventory. It's toilet paper 2.0 people! Fortunately, we are better supplied than anyone else and our inventory is growing every day. We are open for business and are shipping thousands of packages every day.
All inventory on the website is available and at our warehouse, and will be reserved for you if you place an order with us, but the surge in online shopping from the ongoing changes in interest and availability on these products is straining our shipping department's outbound capabilities. We have added more than 30 new staff members to help with the rush of interest, and expect the processing time for orders to drop in the coming weeks. We appreciate your patience while we grow into the new reality for our business!
Inventory is slowly working back to normal We have more than 6,000 unique products in stock now, and hundreds more are being added daily. Despite continuing huge order numbers, our receiving team is getting new product in faster than we're selling it. If you are browsing, but don't see something to your taste today, check back in a few days, or sign up for our newsletter to stay informed.
We are now offering a self service cancellation option if you would like to use it during our shipping delays. Log into your account and go to "Past Orders". So long as your package hasn't already been shipped, you should have the option to cancel your order and receive a full refund. Cancelling will release all inventory associated with your order for sale to other customers. If you didn't create an account at checkout, simply put your email address in the account login screen and use "Forgot my Password" to get a password assigned.
Please also note that our call center is closed without an ETA on opening. We are able to answer email inquiries with all staff working on email [from home] in approximately 2-3 days, and we are trying to determine appropriate staffing levels for reopening our phone service, as well as logistic issues due to staff being at home. Please use the contact form so we can continue to provide you with the answers to your questions as we grow. Our Customer Service Team is experiencing an incredibly high volume of emails, so please be patient as your email is important to us and will be answered in the order it was received. We GREATLY appreciate your patience.
To our customers both existing and new,
We are all situated in extraordinary circumstances related to the COVID pandemic, and we at Puzzle Warehouse are no exception. We have received unprecedented interest in our products, with order and customer service levels approaching 10 times normal volume for this time of year. While we are doing our best to serve you, the circumstances seem to be changing day to day and even hour to hour, both on a local and national level. This page will serve as the latest up-to-date policies, expectations and statuses of our warehouse team, retail store, and shipping/product availability updates. We appreciate your patience in this unusual time and we appreciate your interest and continued business.
Current FAQs & Statuses
Is the retail store open?
Due to local ordinances, as well as the safety of our staff Sunday, 3/22 will be the last day for any retail local pick-up and we are currently not taking any future purchases for retail pick up at this time. The retail store is now closed.
Are you still shipping? How long will it take a package to get out? Why hasn't my order shipped yet?
Our warehouse is open and we are working around the clock to ship orders. We have been fortunate to suddenly be in the position to hire more than two dozen new employees [many who were recently laid off elsewhere], but the sudden surge of demand for our products has left us behind in shipping. We are currently estimating that it may take ten to fifteen days to ship your order. This means if you place an order on Saturday, you can expect the package to leave our warehouse on the following Saturday. Transit times estimated at checkout are in addition to this estimated handling time, and may change based on the continuing order volume. We have over 50 people working as quickly and safely as possible to ship your order, your patience is appreciated.
What's the deal with customer service? No one is answering the phone / my email hasn't been answered yet.
We have also hired extra staff to help out in customer service, but as of noon on Saturday 3/28, we are backlogged several hundred email inquiries. We have made the decision to shut down inbound calls in the interest of catching up on the several-day-old email backlog, but we are also working on getting phone service online again as soon as possible. Trust that your inquiry will be addressed in the order it was received, but that it may take 2-3 days to answer email inquiries. We will update this page when we are aware of the next availability of our customer care team to be available to take calls.
The item I had in my cart, or was looking at earlier disappeared!
We only show inventory on our website that is currently in stock. While we remain well stocked with a selection of more than six thousand different products available, individual items and titles are running out of stock at a pace that we did not anticipate. Due to this surge in demand, alongside uncertainties about delivery schedules in the next week we are not able to offer precise estimates on when things will be back in stock. We have tens of thousands of products on our dock being unpacked as we speak, but future shipments may be delayed. We encourage you to check back regularly in the coming days if you are seeking something specific - and don't wait too long to order; often times we are hearing from customers that half of their cart disappeared over just an hour or two.
Stay tuned as we defend the throne as the spot with the largest selection anywhere!
Another 10,000+ puzzles just arrived and will soon to be available on the website!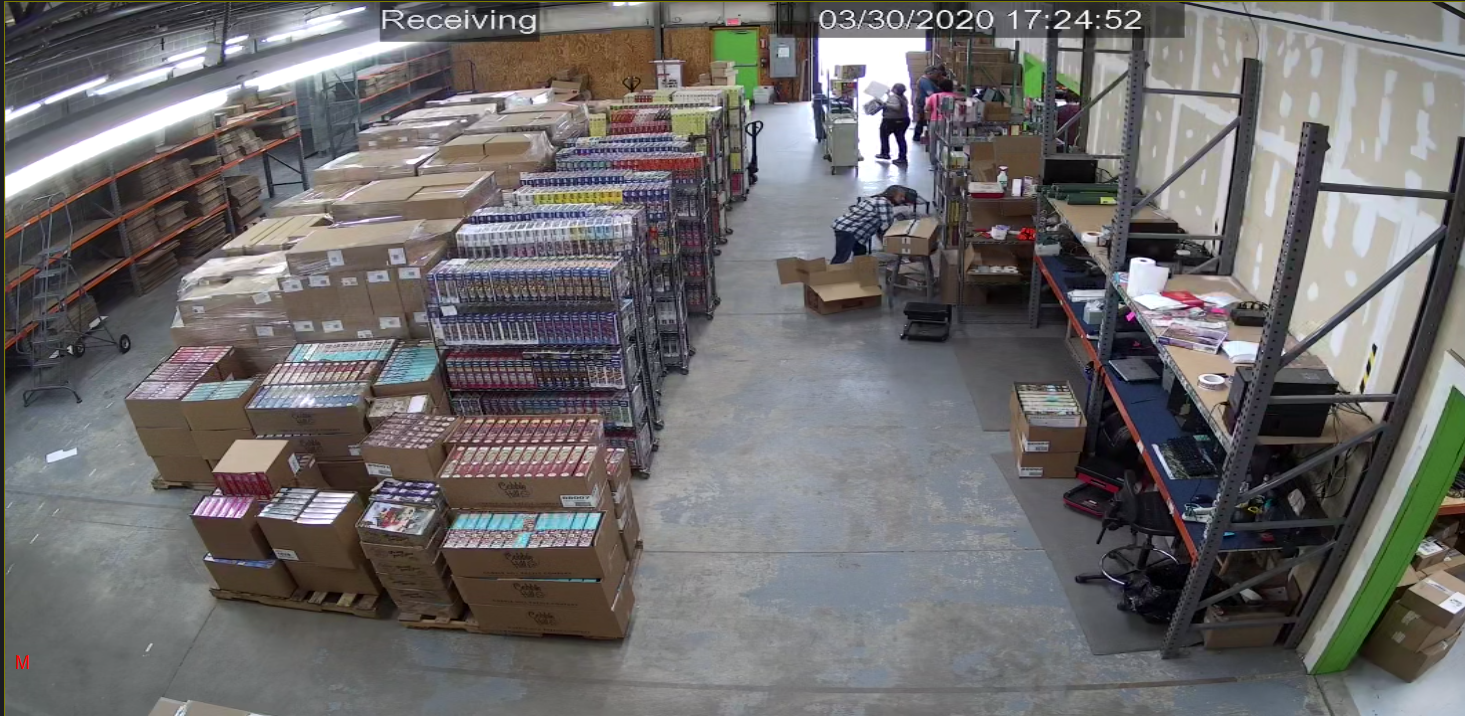 This is just a few hours of receiving for our great team! We're getting them in faster than they're going out now! Watch our new puzzle options surge in the coming days!
Recent Press About Our Company and It's Recent Growth Surge!