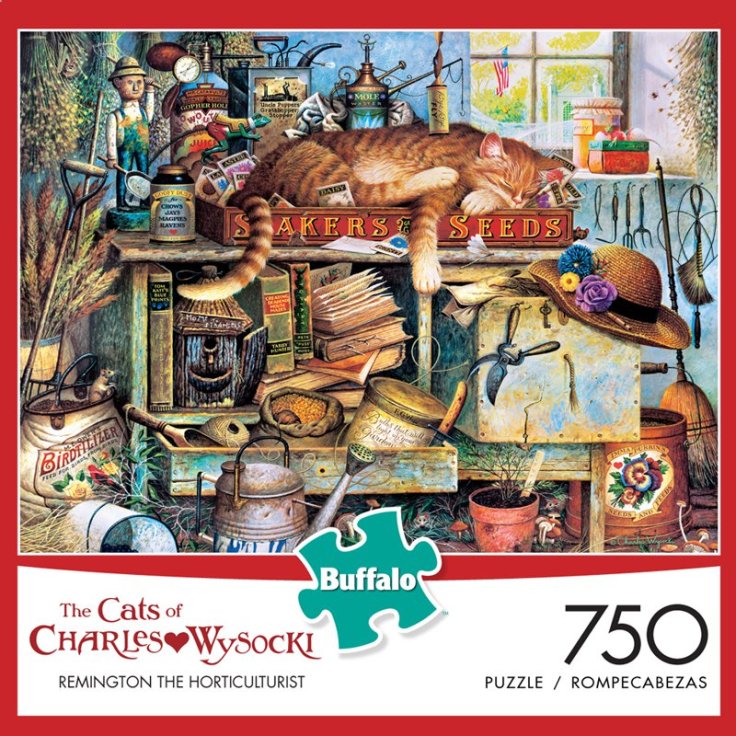 New from Buffalo Games!
Buffalo Games has put some excellent new puzzles up on their website. I've been collecting all of their Charles Wysocki cat puzzles, so I was happy to see two new ones.
"Remington the Horticulturist" by Charles Wysocki, 750 pieces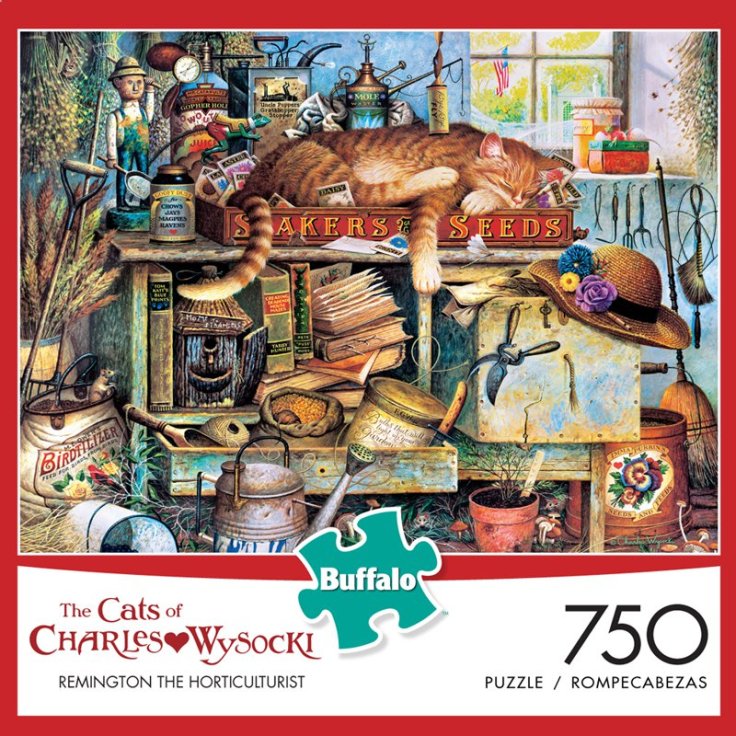 "Frederick the Literate" by Charles Wysocki, 750 pieces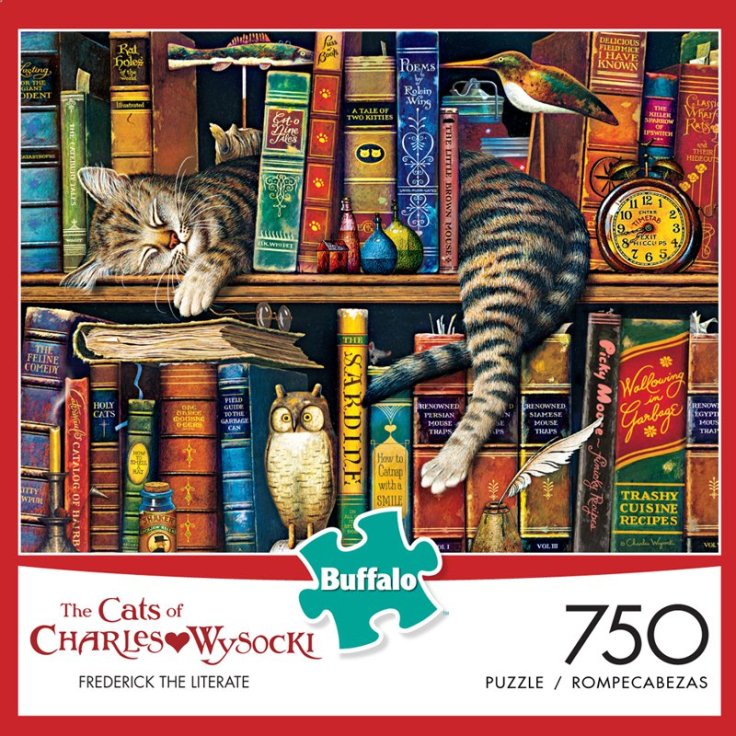 There are also a number of Josephine Walls in 1000 pieces! All the designs have been printed before (except, perhaps, The Race, which doesn't look familiar). But if you don't have them, Buffalo is a solid brand and the price is good compared to the out of print ones on ebay. Also, I was excited to see "Queen of the Night" in 2000 pieces. Quite a challenge!
"The Race" by Josephine Wall, 1000 pieces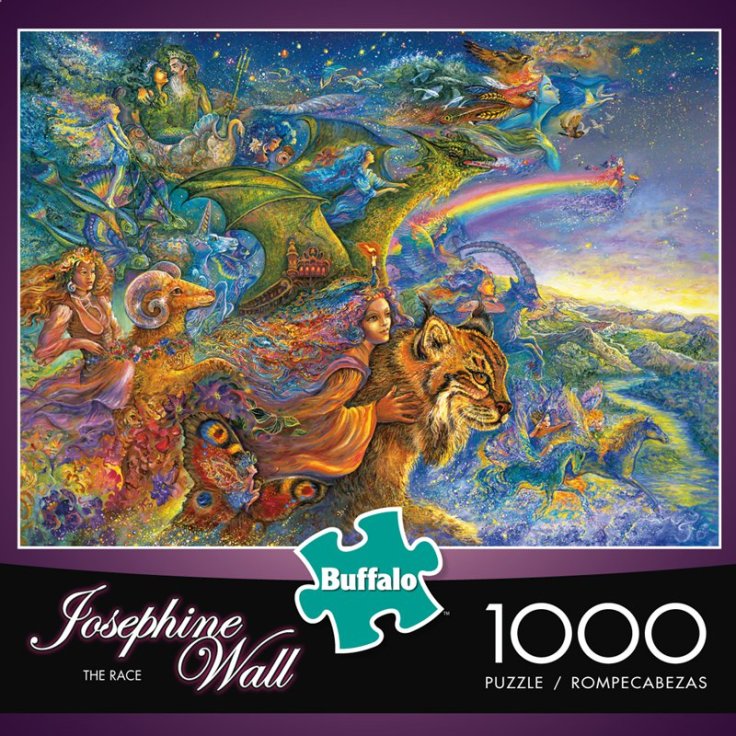 "Queen of the Night" by Josephine Wall, 2000 pieces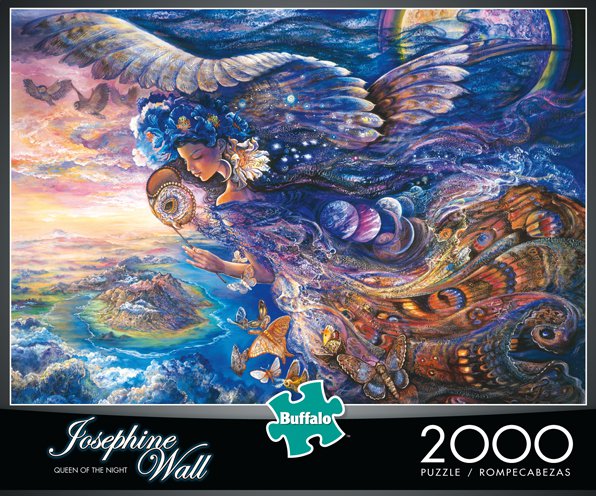 There's also a nice new outdoorsy 1000 piece one from artist Darrel Bush.
"Canoe Lake" by Darrell Bush, 1000 pieces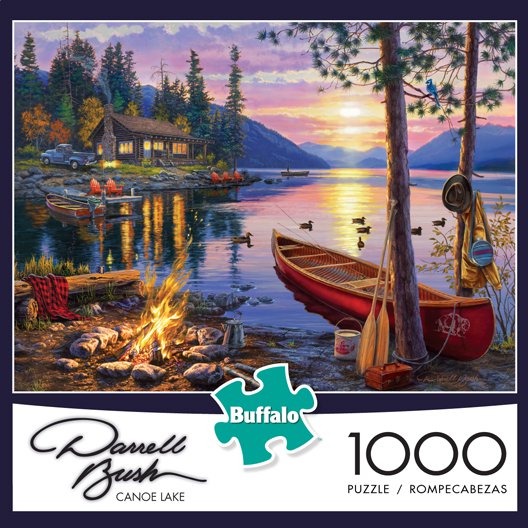 See all the new releases on the Buffalo Games website here.
JJ