New Fall Releases - 2023
Autumn Equinox, the first official day of fall, is on September 23rd this year. Cooler days will soon arrive, so now's the perfect time to pull out your Ravensburger Puzzle Store or Jumbo's Portapuzzle and get ready for some fall puzzling. Here are some great new picks from Puzzle Warehouse.
I'm going to start with some new bold images by GoodWay puzzles. These images by artist Peggy Collins offer something for everyone. This first puzzle is perfect for cat lovers who want to indulge their passion for felines while enjoying a challenging and satisfying puzzle experience. Peggy uses bold colors in this image called "A Happy Cat".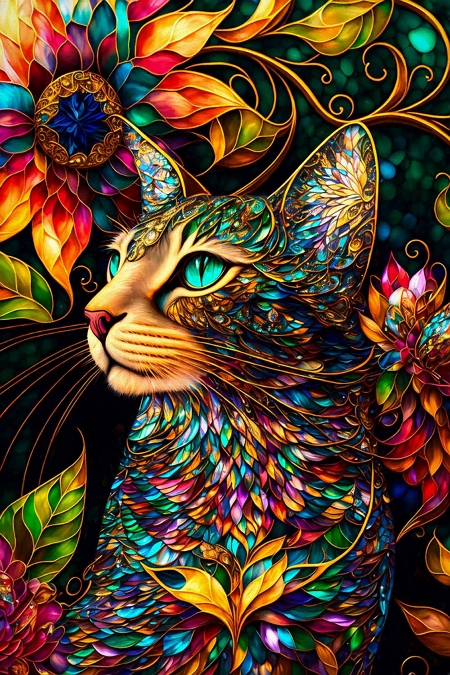 A Happy Cat from GoodWay
Their next puzzle called Sadie the Silver Cat Warrior is a captivating, fierce cat image with piercing teal eyes. It will be a challenging image for the best puzzlers. This would make an impressive framed image for any leader and perhaps a great gift idea for your family executive. It would certainly be a conversation starter.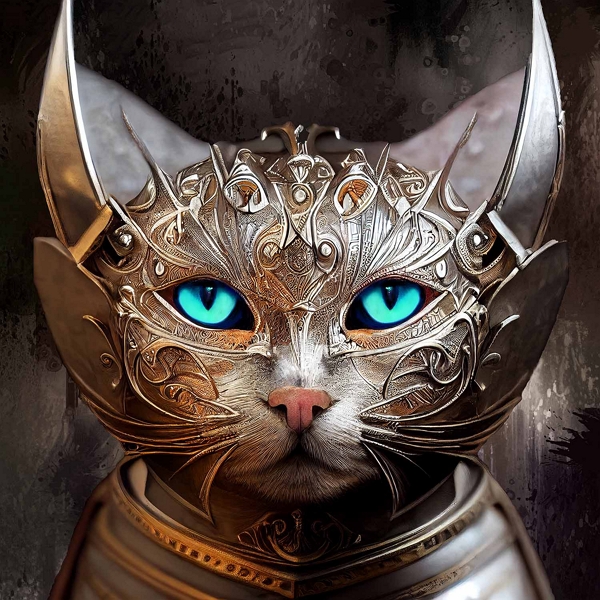 Sadie the Silver Cat Warrior from GoodWay

GoodWay's Stained Glass Cat - Max was a popular image last fall, and this new release takes the stained glass theme to the dog family. Stained Glass Dog - Otis will allow us to discover if we have more dog or cat puzzlers. I love this pugs sad glassy eyes.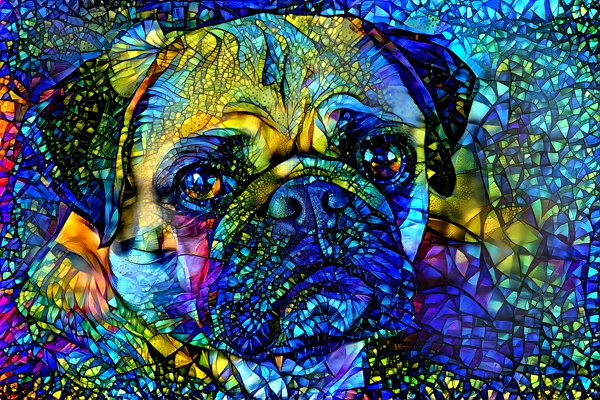 Stained Glass Dog - Otis from GoodWay
This image called My Summer Treehouse by the Lake reminds me of youthful summer days in our family treehouse growing up in the midwest. Albeit, our "treehouse" was really a lean-to made of used lumber, sticks, and leaves and no where near this enchanting! The brilliant pinks and purples and magical imagery captivate the imagination. You will be transported to this special hideout and dream of sailing away on it's peaceful lake...and you can almost smell the flowers!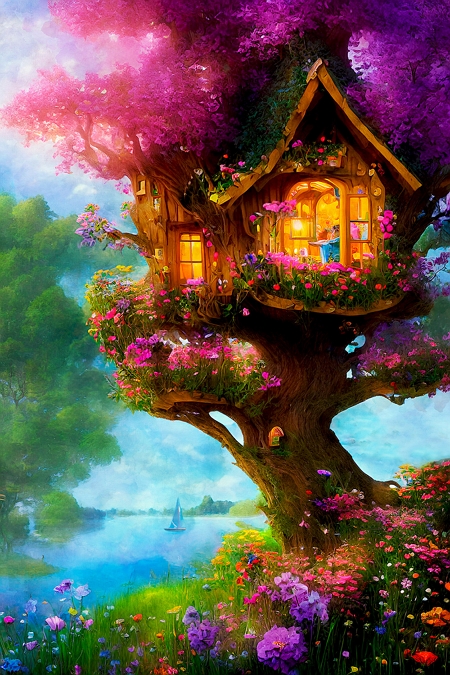 My Summer Treehouse by the Lake from GoodWay
Speaking of smelling the flowers...how about this vibrant stained glass flower garden? It's a perfect bouquet for any occasion.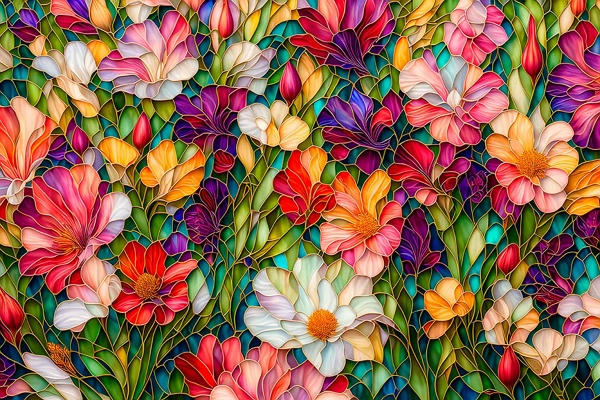 Stained Glass Garden from GoodWay
What is fall without a couple of new Halloween and fall themed puzzles? These RoseArt puzzles are a few of my favorites. This 100 piece Peanuts puzzle is just right for the grand kids. Who says BOO better than Snoopy? And this Pumpkin Patch Bunnies puzzle which comes in either 300 or 500 pieces makes a great family puzzle all ages will want to help with.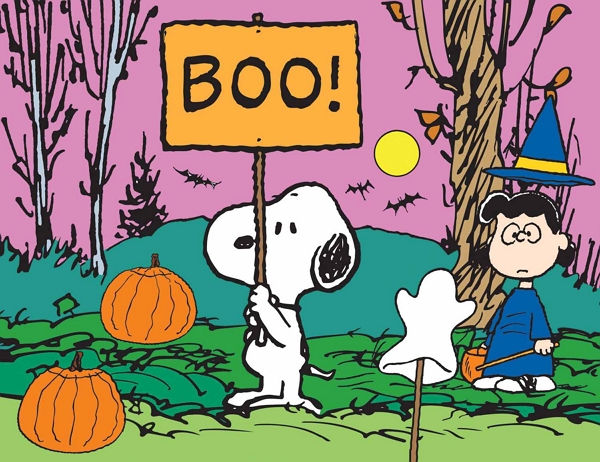 Peanuts Halloween from RoseArt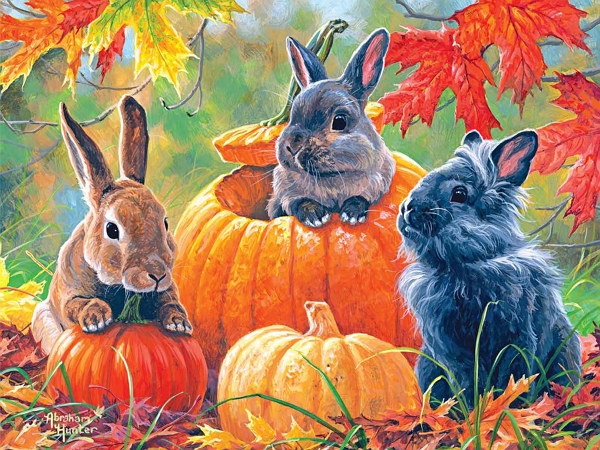 Pumpkin Patch Bunnies from RoseArt
This whimsical puzzle by RoseArt is perfect for the 300 piece puzzler. I love these colorful musical pups. It is clever how the artist incorporated the keyboard and musical notes with the puppies... and how the violin bow is a substitute doggie bone. The floral designs add a sweet tone to this colorful musical expression.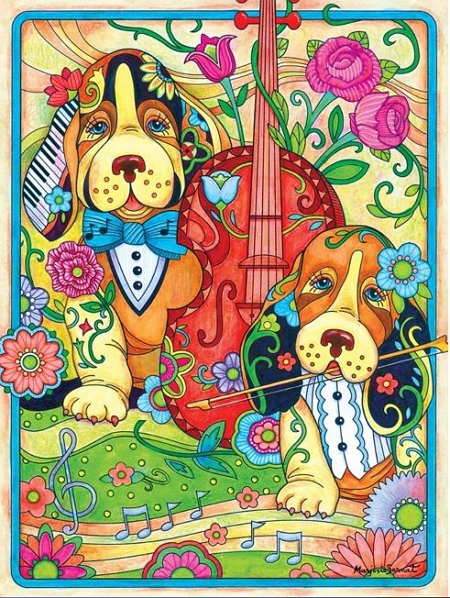 Colorful Expression - Ready to Play from RoseArt
Who could get angry at this little guy for stealing their key? He is adorable and innocent looking all snuggled up with his collection of goodies. We don't see to many chipmunks racing to and fro here, but we see a lot of squirrels scurrying about as fall arrives gathering nuts from the large oat trees that line the Puzzle Warehouse parking lot. This new release, The Collector by Buffalo Games is loaded with warm fall colors and full of expectation for the coming winter. This 300 piece puzzle is a perfect pick for when the kids are out of school on fall break. You might want to treat yourself to a nap after the puzzle is done.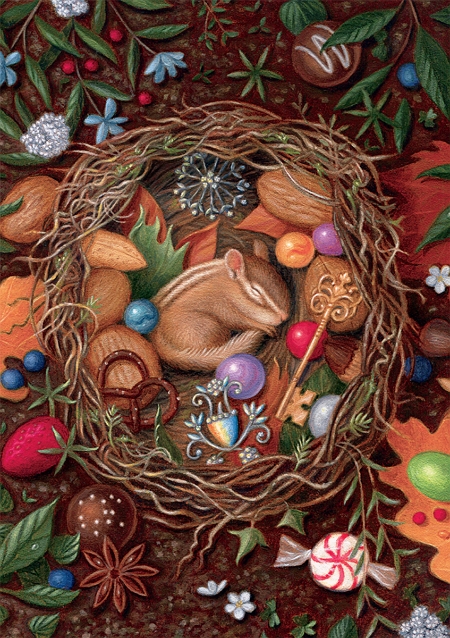 The Collector from Buffalo Games
One of my favorite artist is Annie Lee. Annie's artwork focused on displaying African-American everyday life. Her characters were faceless, but through the body language you can feel the emotions she was trying to express. Unfortunately, she passed away in November of 2014, but she lives on through her expressive art. Holy Ghost is a new release of her work by SunsOut. Some other Annie Lee puzzle favorites were Blue Monday, My Cup Runneth Over, and Hattie's Delight.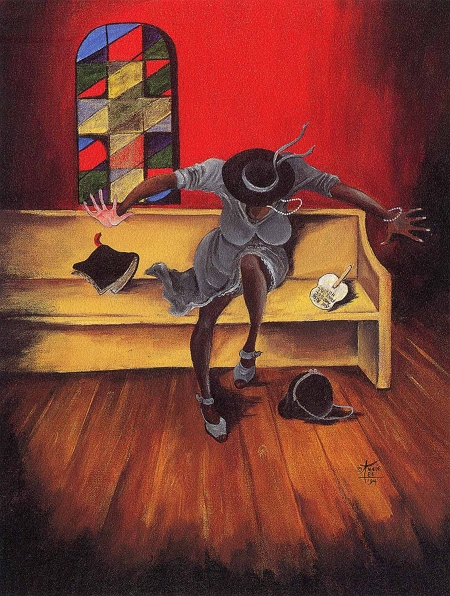 Holy Ghost from SunsOut
Another new release from Buffalo Games is Twiglet's Visit. Kitten season is usually defined as the months between April and October, when feline reproduction is on overdrive. But kitten season never really ends, so we should never stop doing kitten puzzles, right?! These three kitten munchkins snuggled up with mom and dad looking on are so cute. The orange tones in the blanket and frame make this image a purrfect pick for your fall puzzling season?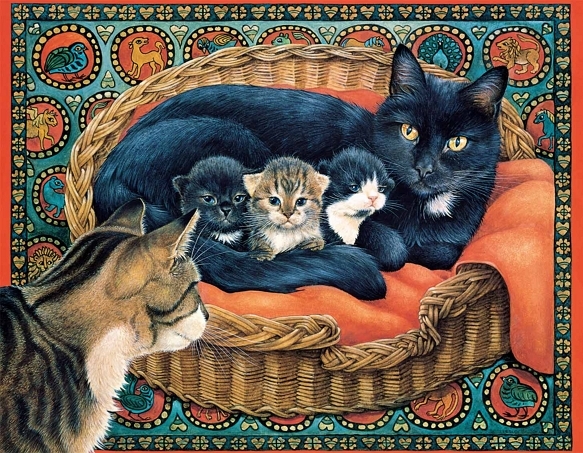 Twiglet's Visit from Buffalo Games

It's been a hot summer at Puzzle Warehouse in St. Louis, and we're looking forward to some cooler weather. I hope you enjoyed reading about some of our new puzzle additions. Please check out all the new releases on our website. Goodbye summer, Hello fall! Seasons come and seasons go...enjoy each one!
Happy Puzzling,
Susan - Puzzle Warehouse Ambassador Coordinator