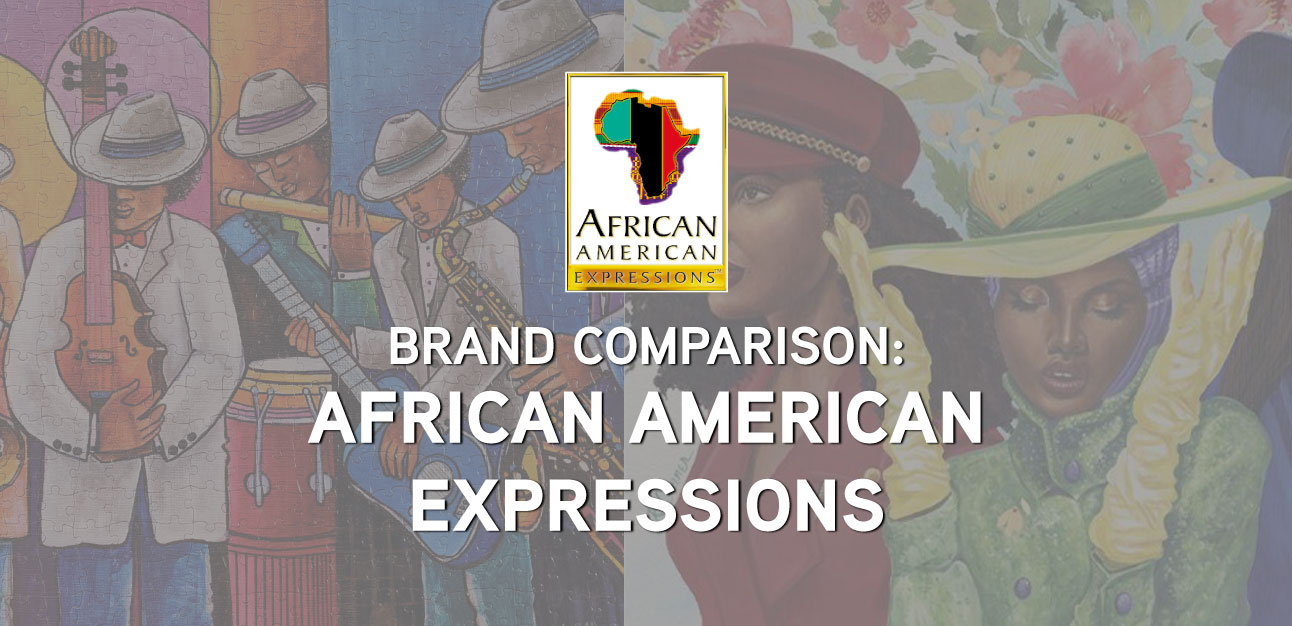 Brand Comparison: African American Expressions
This page is part of our Puzzle Brand Comparison. You can find the overview page here
Shop African American Expressions puzzles
Last Updated On: April 7, 2022
Summary: African American Games is the largest Black owned greeting card company in America. Their puzzles feature art by Black Artists and proudly put Black heritage and culture front and center! These quality puzzles are perfect for an afternoon of family fun or to help you relax after a long day. They come in easy to handle 500 piece count.
Image Categories: Original artwork, photography, African American art, portraits

Key Facts:
Cut: Ribbon cut
Front Finish: Semi-Glossy
Piece Backing: Plain chipboard
Piece Thickness: 1.4mm or 0.05in
Puzzle Dust Level: Low
Piece Fit: Pieces fit together well with no false fits.
Piece Counts Offered: 500
Packaging: Compact square box. Box is sealed with stickers. Pieces come in a non resealable bag.
Box Bonuses: None
What Comes in the Box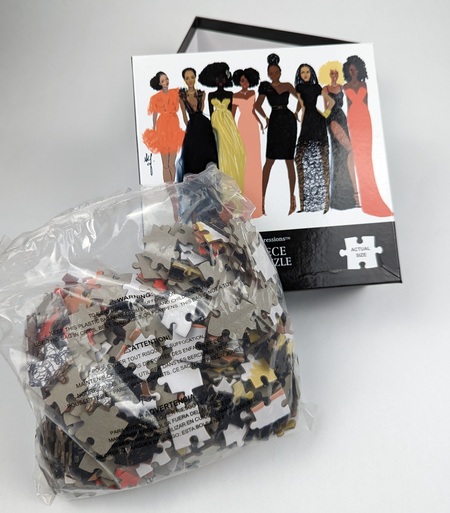 Examples of Piece Shapes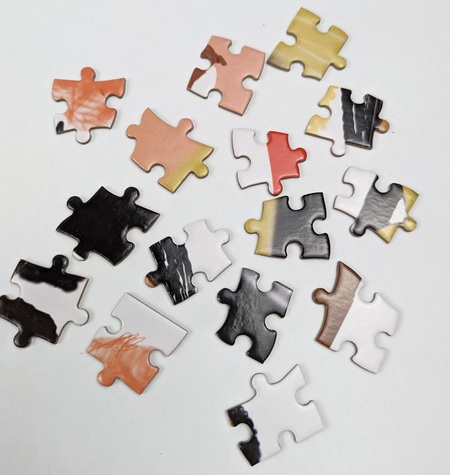 Front and Back of Box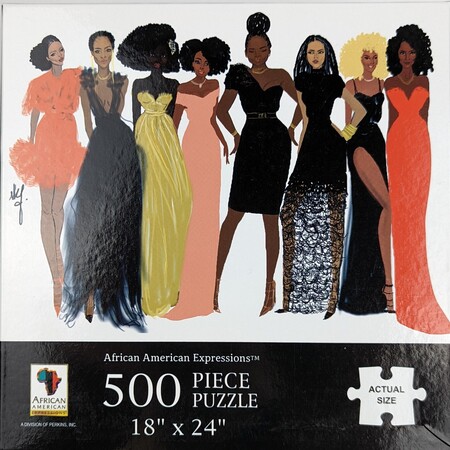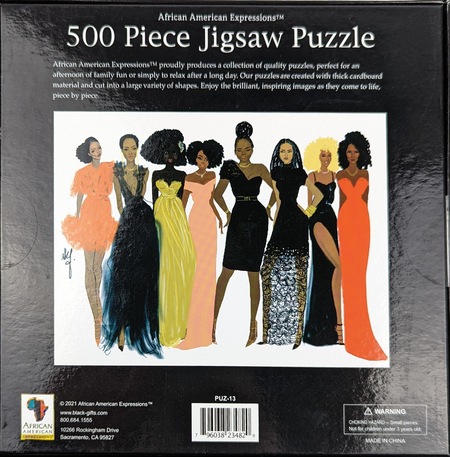 Completed Puzzle Image