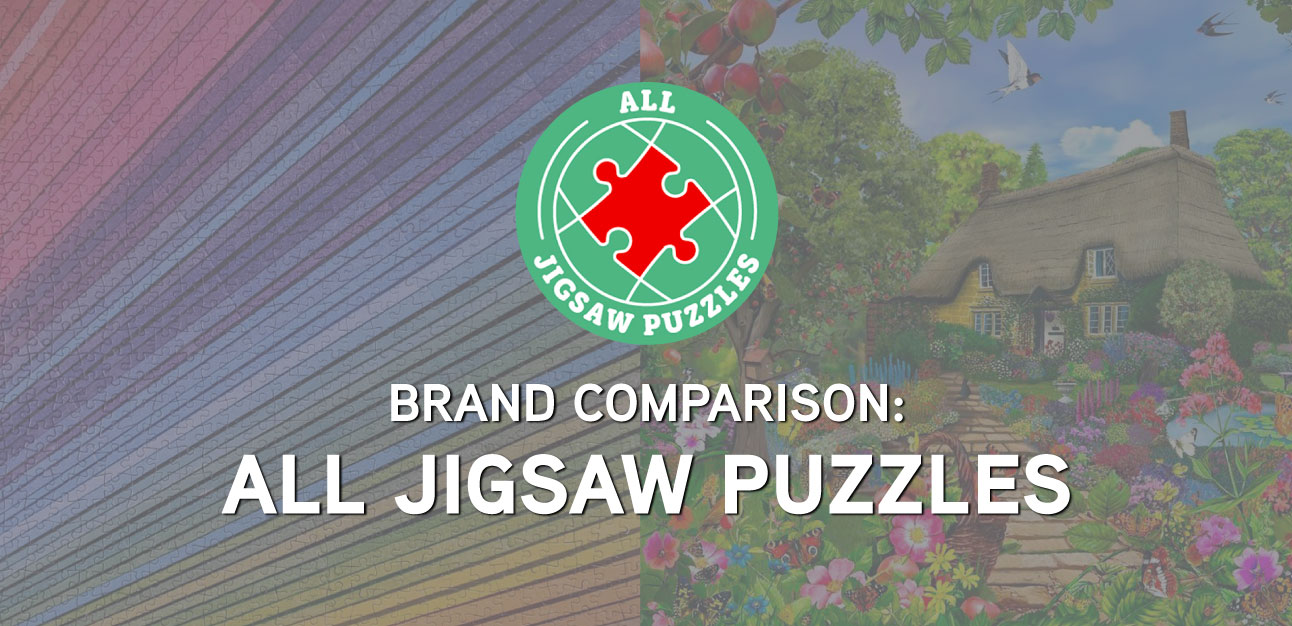 Brand Comparison: All Jigsaw Puzzles
This page is part of our Puzzle Brand Comparison. You can find the overview page here
Shop All Jigsaw Puzzles puzzles
Last Updated On: April 21, 2022
Summary: From fine art to cartoon to gradients, All Jigsaw Puzzles has it all! With a diverse collection of original artwork you're sure to find a puzzle or two that catches your eye. Their semi glossy pieces are ribbon cut with varied piece shapes. They have a few different box shapes.
Image Categories: Fine art, busy images, cartoons, holiday, cottage scenes, collages, rainbow, animals, photography, and more

Key Facts:
Cut: Ribbon cut with varying shapes
Front Finish: Semi-glossy
Piece Backing: Plain chipboard
Piece Thickness: 1.5mm or 0.06in
Puzzle Dust Level: Low
Piece Fit: Pieces fit loosely, without many false fits. It is difficult to move large sections of pieces without a tool.
Piece Counts Offered: 500, 1000
Packaging: Boxes are long rectangles or compact rectangles. The box is shrink wrapped. The pieces inside come in a single use bag.
Box Bonuses: Some boxes include reference poster
What Comes in the Box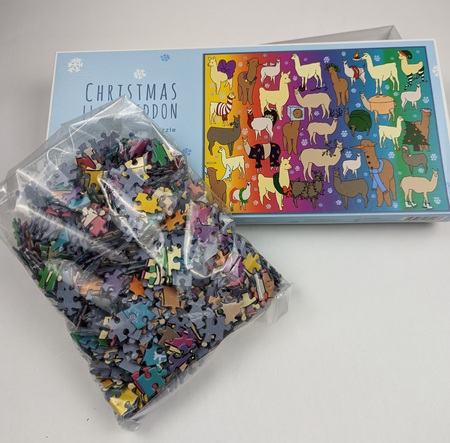 Examples of Piece Shapes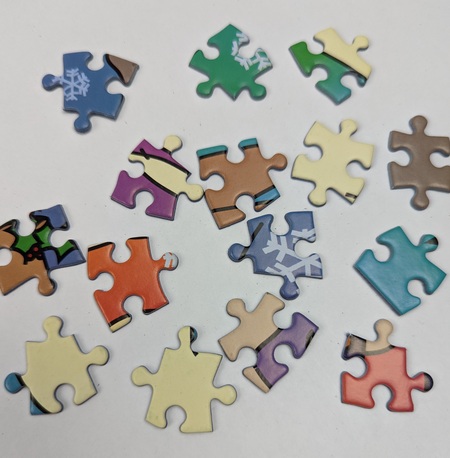 Front of Box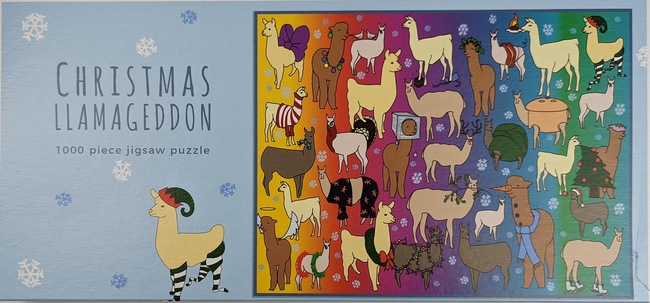 Completed Puzzle Image