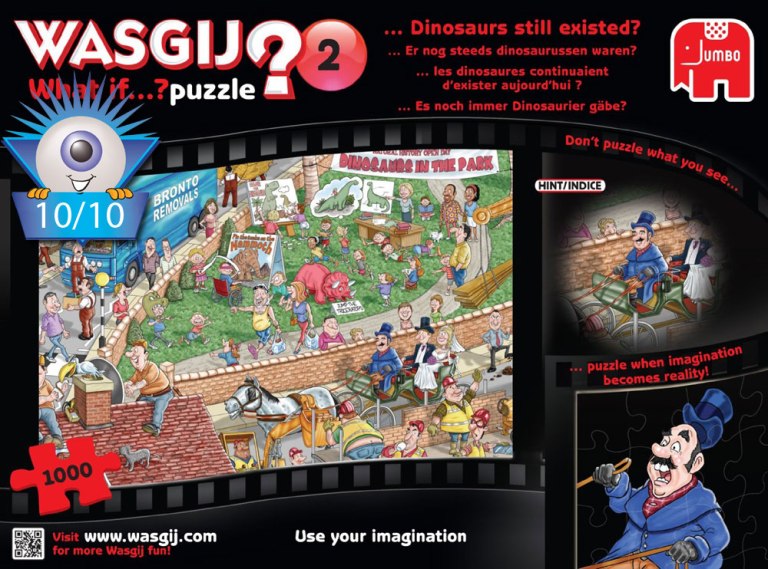 Review: "What if Dinosaurs Still Existed?" — Wasgij "What If" No 2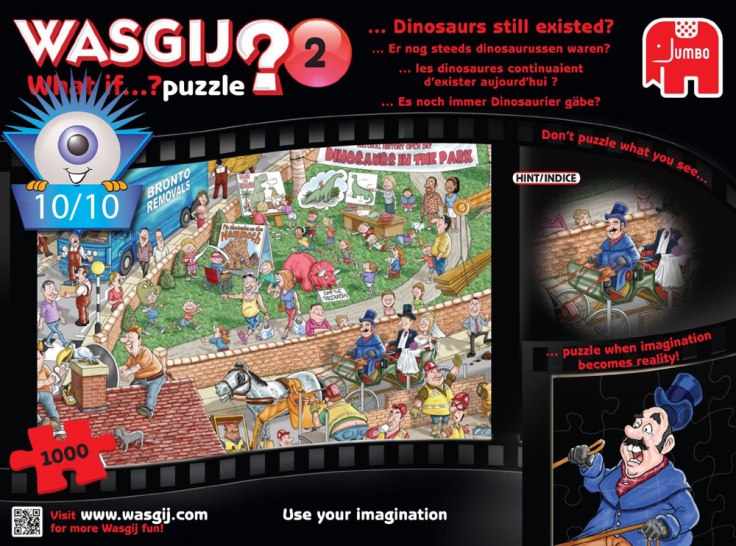 Published by Wasgij (a Jumbo company), 1000 pieces, May 2014 — Artwork by Bill Houston
Our Rating: 10/10
I'm a fan of the Wasgij puzzles. The idea is that the image on the box cover is only a clue as to the puzzle image. It makes for a nice challenge not to be able to refer to the box completely while assembling the puzzle, though usually there are element which stay the same. The original series, which is essential a reverse camera view, is at number 22 now. There're also Wasgij Mystery, Wasgij Destiny, Wasgij Christmas. And now, there's Wasgij "What If", which posits a hypothetical that the puzzle image then answers.
In this puzzle the hypothetical imagines this same scene at a local park if dinosaurs still existed.
Wasgij is now published by Jumbo and, as with all Jumbo puzzles (they also publish the Jan Van Haasteren puzzles), the quality is excellent. The puzzle pieces are thick with a nice 'linen' type finish and great fit. Above, you can see the lovely design on the front of the box. Below is the back, which has lots of fun detail.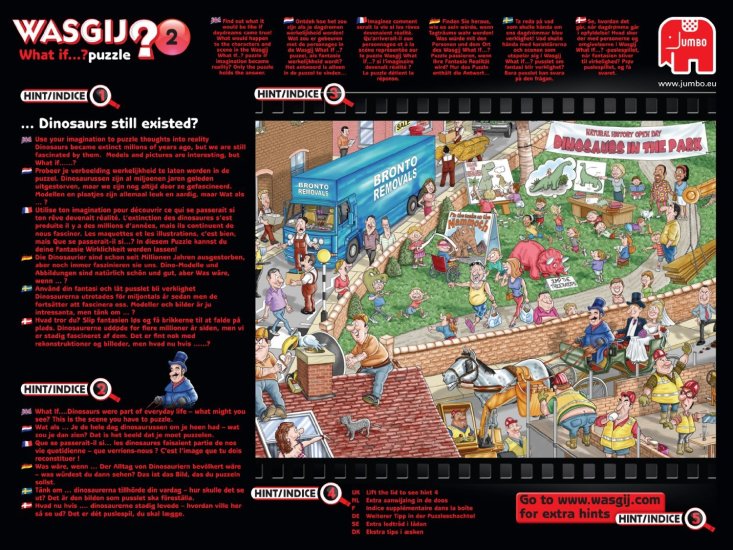 And here's a full version of the box image: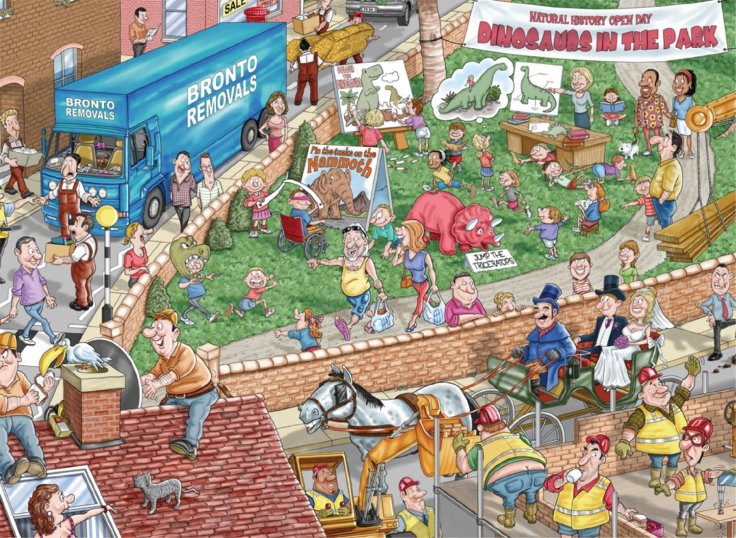 Assembly:
The assembly on this puzzle was of medium difficulty and quite fun. The camera angle in the puzzle image is the same, as are many of the characters. The stone wall, roof top, grassy area, etc, is the same in the puzzle image but now we have various dinosaurs in the image. The dinosaurs are fairly good sized, so they're not difficult to piece together by color/pattern and then figure out where they go in the image. The final puzzle has many humorous scenarios and little details. I also quite like the art style by Bill Houston. It's detailed but clean and precise so it doesn't become messy.
In sum, this is one of the best Wasgij puzzles I've done and I highly recommend it. If you've never done Wasgij before, it's a great one to try out.
Below are some zoom ins from the puzzle so you can see the piece shape and crisp detail. I don't want to publish the whole thing because that's a spoiler! It's much more fun to not know what the final image looks like.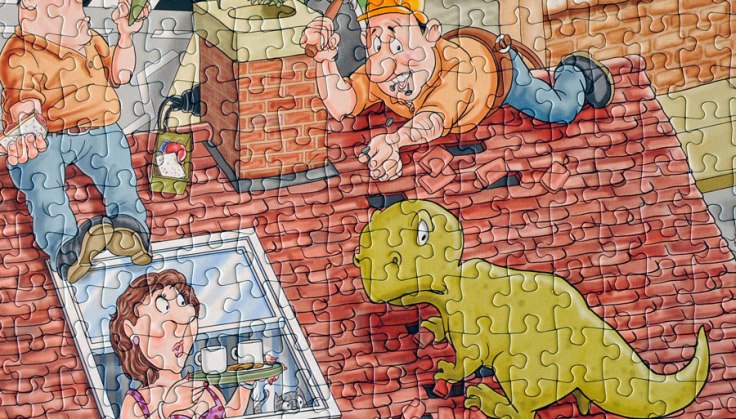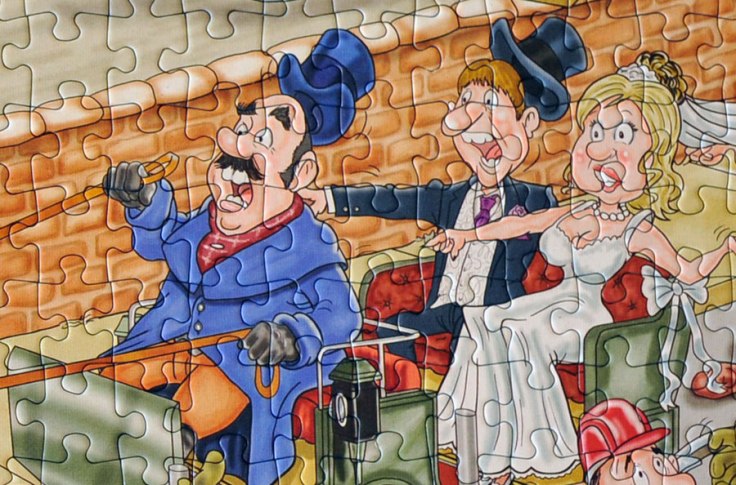 It's clear a lot of effort and love went into this puzzle. Everything about it is custom-made and of highest quality, from the commissioned artwork to the box. As a fan of puzzles, I very much appreciate that!
You can find other Wasgij jigsaw puzzles here for those in the US.
JJ