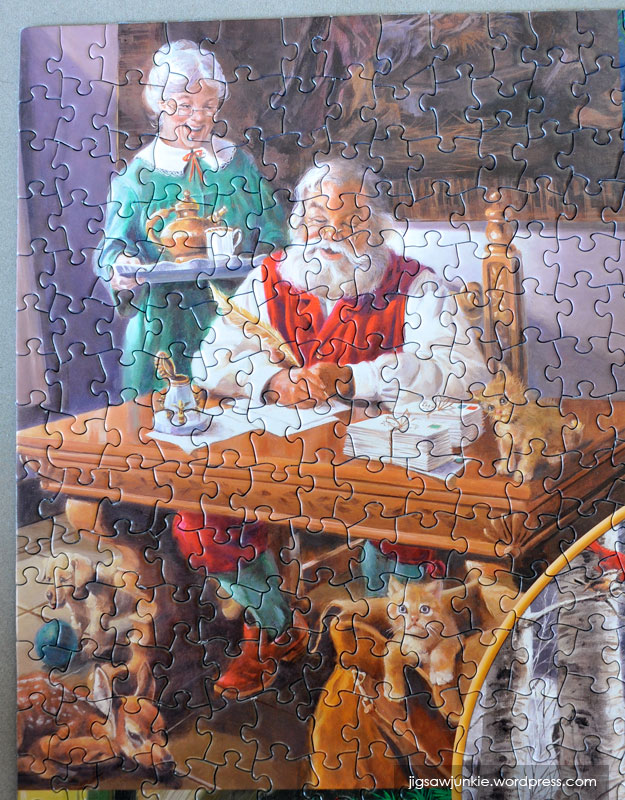 Review: "Merry Christmas To All!", White Mountain: 8/10
Publisher: White Mountain (US), 2011, 1000 pieces
Title: "Merry Christmas To All!", Artist: R.J. McDonald
OUR RATING: 8/10
It's Dec 26th and this will be my last Christmas puzzle review for a while. On to new projects!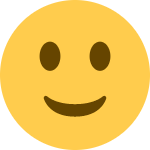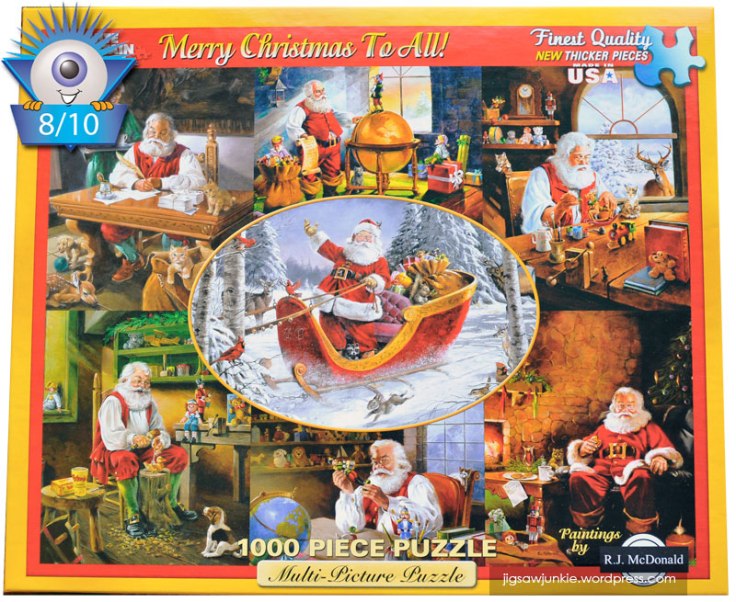 I really like multi-scene puzzles. And, of course, Christmas puzzles. So I decided to give this White Mountain puzzle a try. My initial review of White Mountain was sort of a mixed bag. But I must say, this puzzle was of far better quality. Possibly their 500 piece puzzles are made thinner than their 1000 piece puzzles. In any case, on to the review!
Box Quality: You can see the front of the box above. The image on the front is fine. The back of the box is plain white. The bottom of the box is rather thin in feel, like many US puzzles. The sides all have the name of the puzzle and piece size in a large font, a photo of the puzzle, and the White Mountain logo. This is quite useful for shelving. I'm also happy to see a year of production on the box.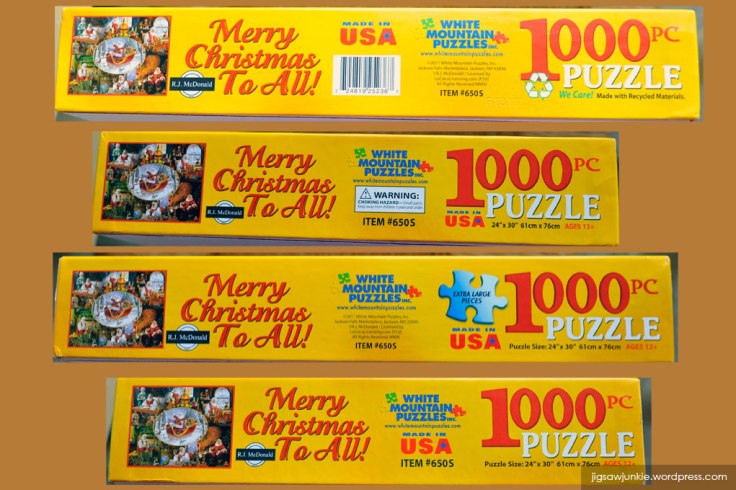 Inside the box there's the bag of puzzle pieces and a single sheet about White Mountain with a few other puzzle images. This puzzle did have a noticeable amount of puzzle dust, requiring care as I sorted the pieces from the bag. The Image: I really like the image. You get seven little vignettes of Santa, so it's a bit like seven puzzles in one. The artwork is very nice, high-end illustration.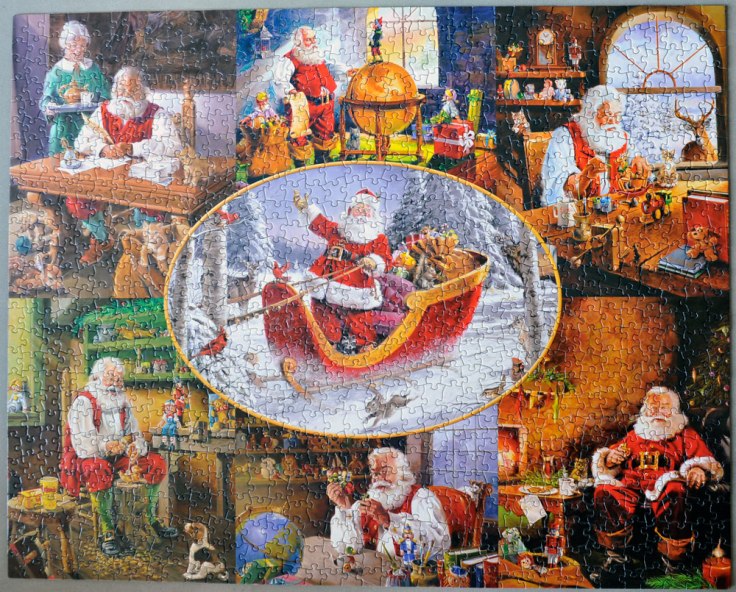 Puzzle Quality:
As I mentioned above, this puzzle's quality is superior to that of the puzzle I tested for my White Mountain brand comparison. Right away I noticed that the pieces in this puzzle are thicker, closer to Bits and Pieces and Sunsout puzzles. And I didn't see any issues with image lift, like I did in the 500 piece White Mountain puzzle I tested. In sum, the quality on this puzzle is good and I feel more comfortable buying/trying other White Mountain puzzles. This is a large puzzle, and the individual pieces are larger than normal. The final puzzle size is 24″x30″. The piece cut is not a standard grid, but is more of a free form design, which I liked. To me, it makes for a more interesting puzzle. I never had any confusion over whether a piece fit or not. The fit is pretty tight. You can move sections of the puzzle without them falling apart.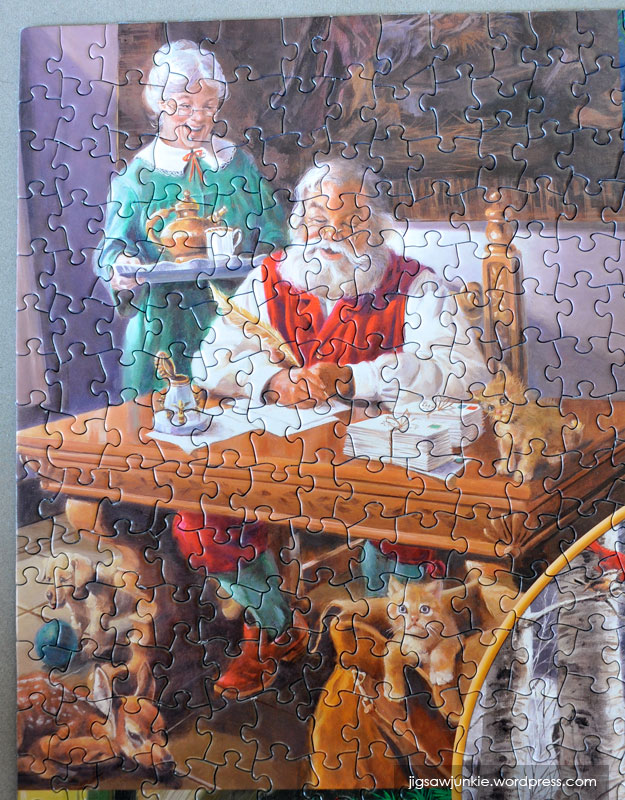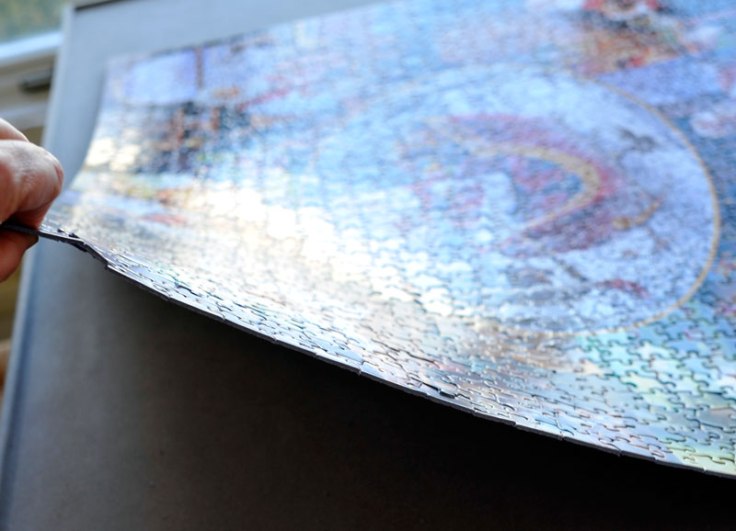 Assembly:
I'd rate this puzzle as 'easy' difficulty. The gold oval in the center makes a good starting point and helps divide up the vignette areas. There are quite lot of brown and white pieces, which I left for the end. But there were enough other colors in the image that the overall assembly was interesting. There is a glossiness to the pieces which does cause light glare but I didn't find it particularly bothersome working on it at night.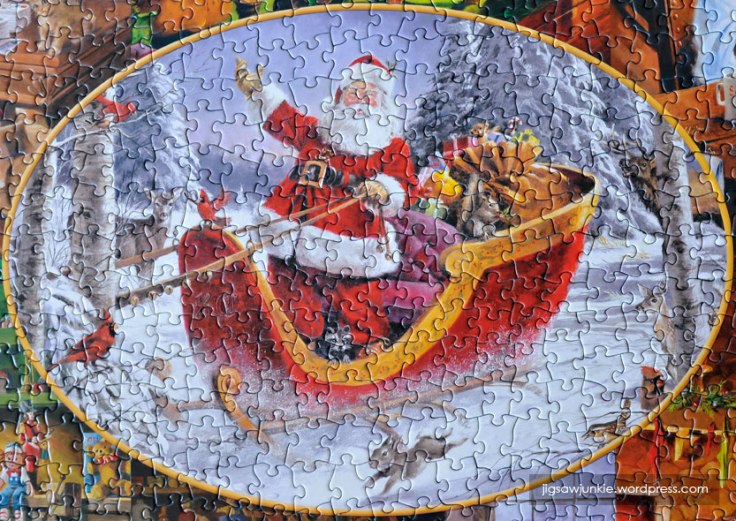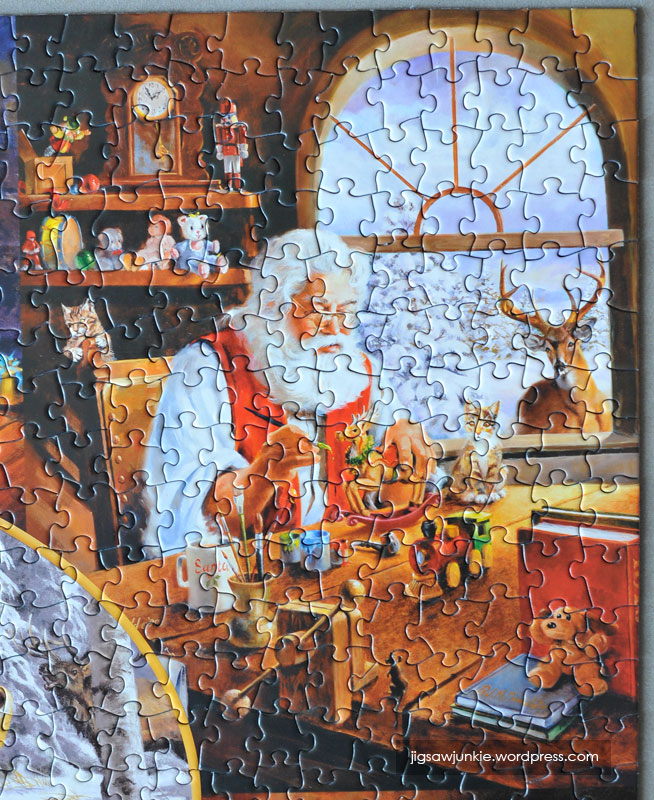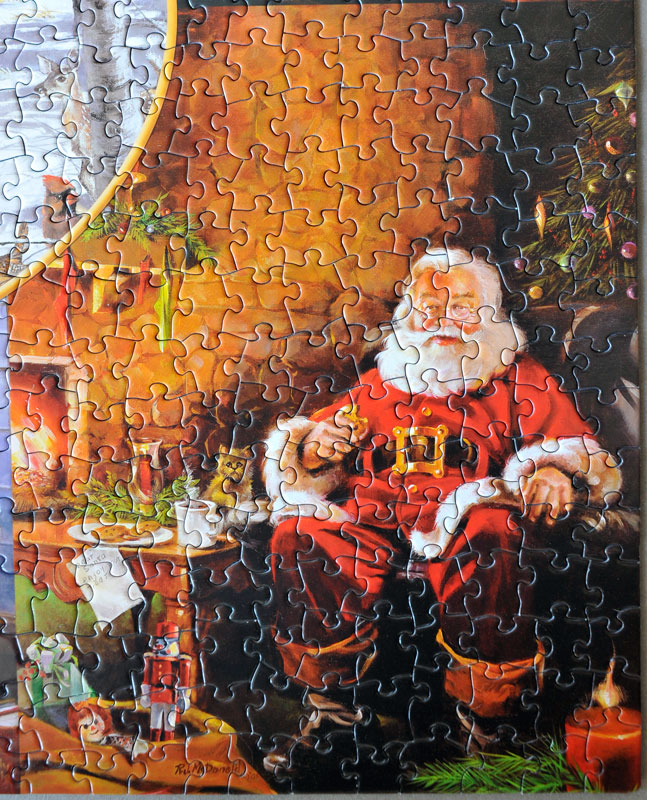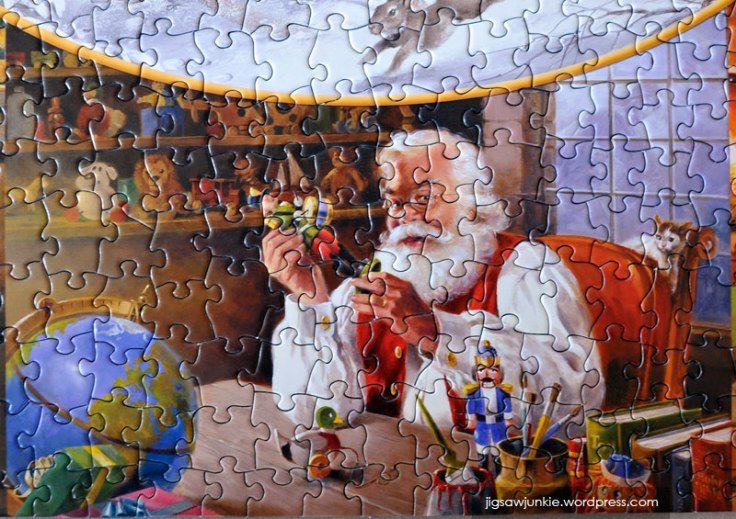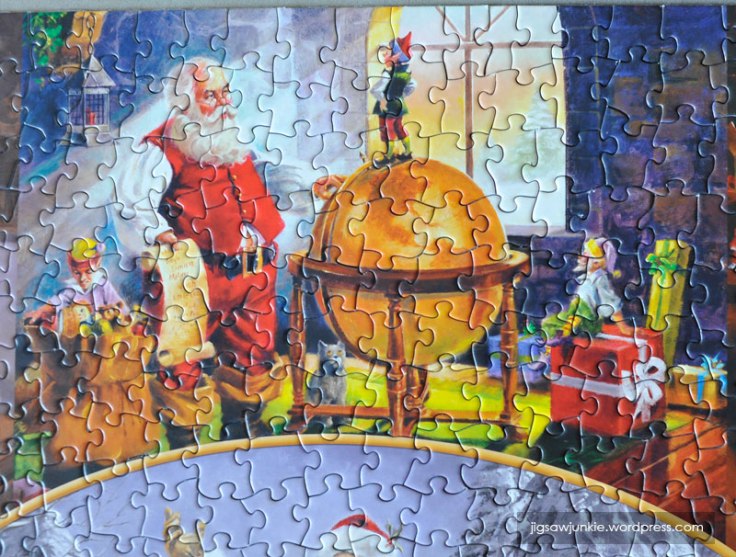 Conclusion:
A very solid Christmas puzzle that I wouldn't hesitate to recommend to anyone. This would make a great family project since people can work on the different vignettes.
Where to find:
Here's a link to the puzzle on Puzzle Warehouse
JJ