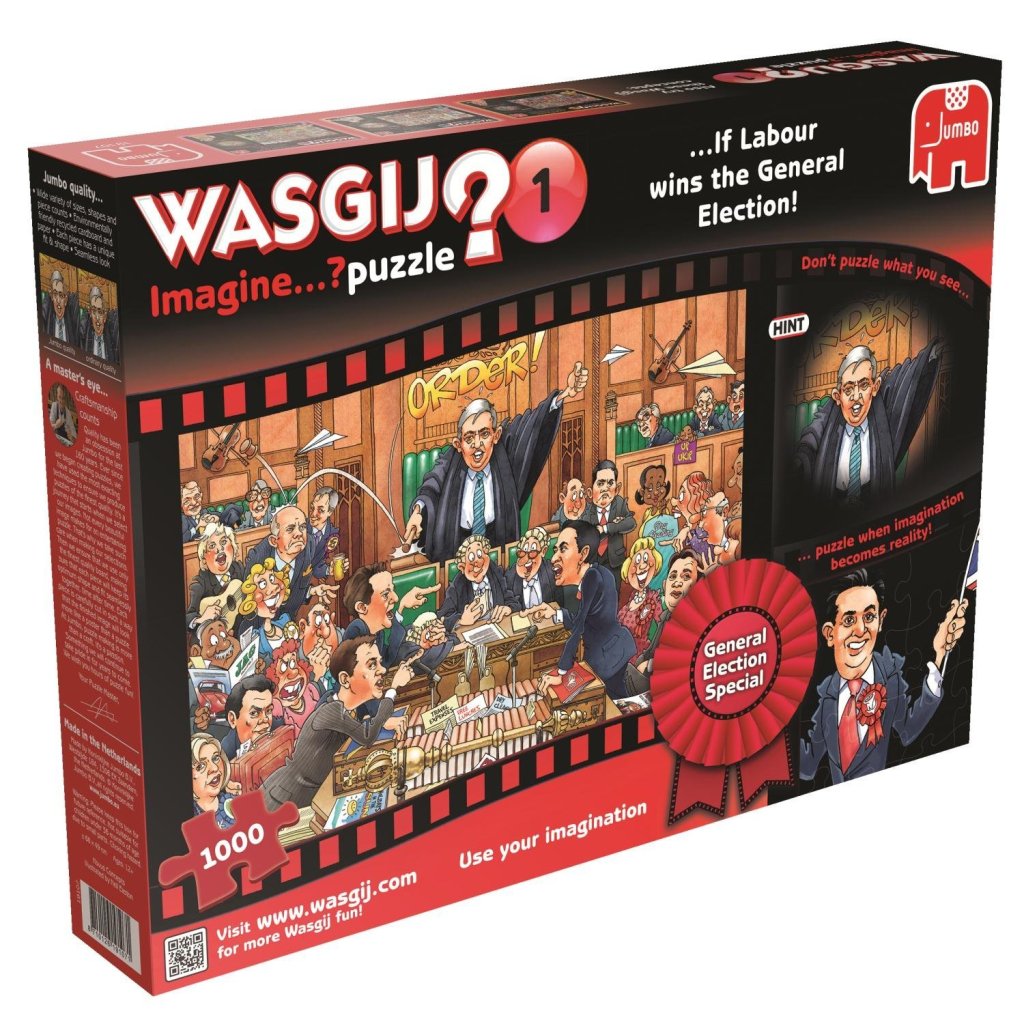 2015 Puzzles: New Wasgij Series "Imagine"!
We not only have some new Wasgij puzzles for Jan 2015, we have a whole new series. The name of the series is "Imagine".
The first release (Imagine #1) is quite an unusual approach, because it is not one but THREE different puzzles. The box image is the same for all three, but the image you will assemble will be different based on the specific 'what if' or 'imagining' per box. In the case of Imagine #1 the set-up is that it is election time. Each of the three puzzles imagines a different post-election victory party, depending on which party wins the election.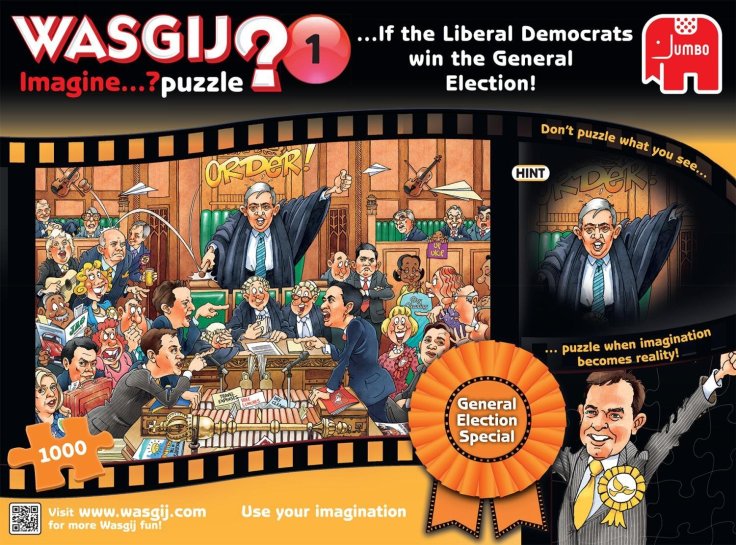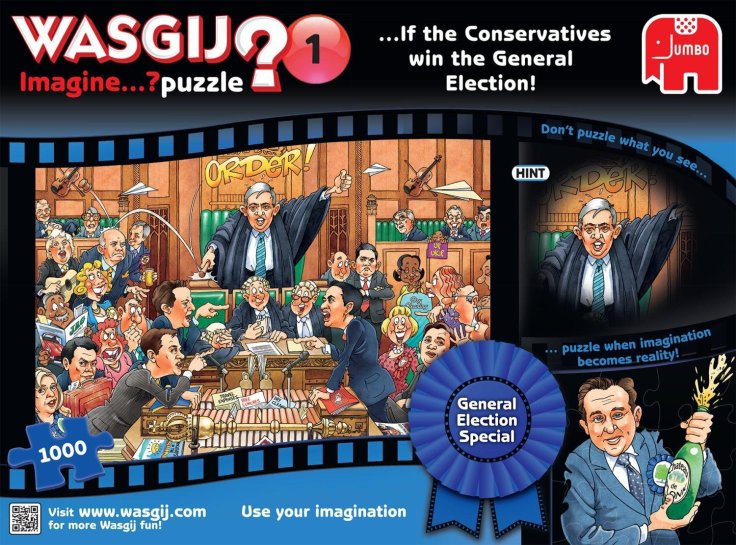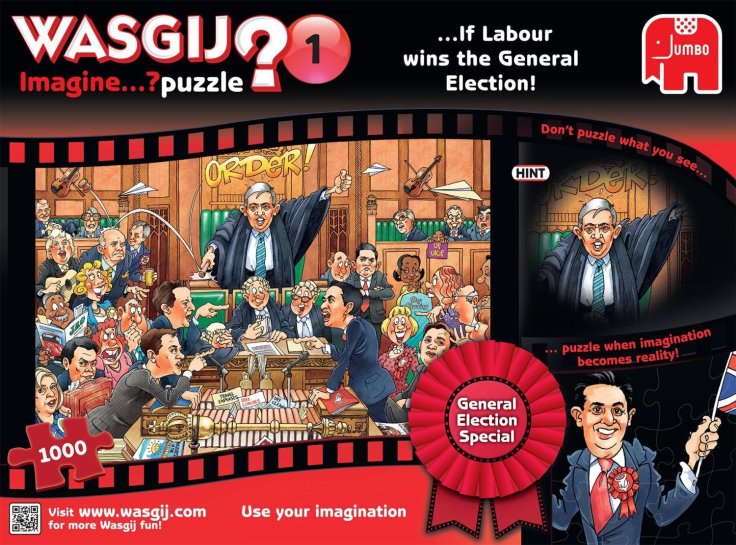 So you can buy one puzzle or all three, which make a set.
What do you think of the idea? I'm not much into politics, particularly British politics, and I probably won't recognize many of the people in the pictures. But I still find it an interesting idea and would like to assemble them to see how they turn out. I think future editions of the "Imagine" series, with different topics, could be quite fun.
Below are the backs of the boxes with more details (click for close-ups).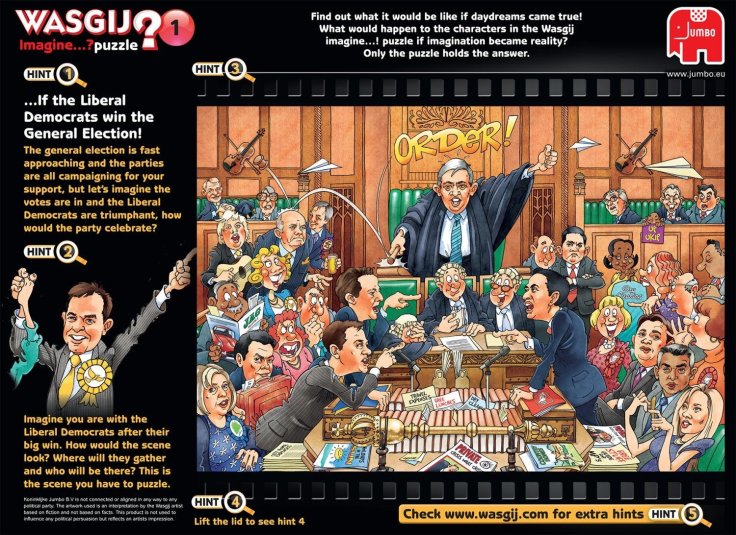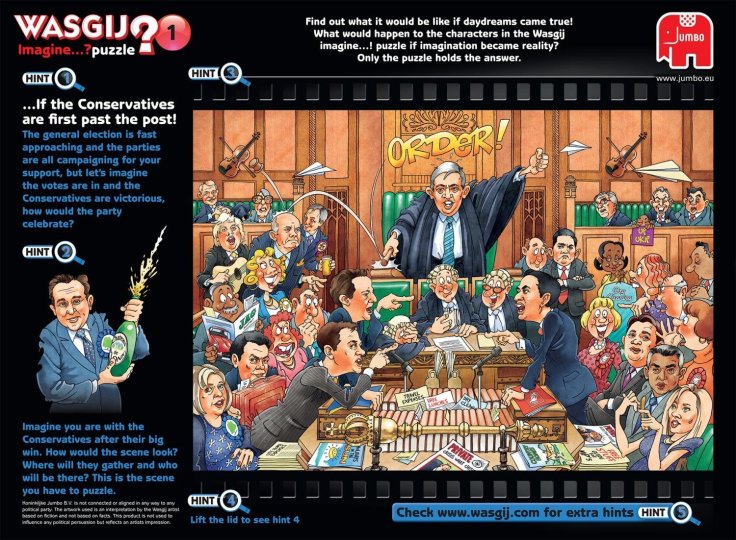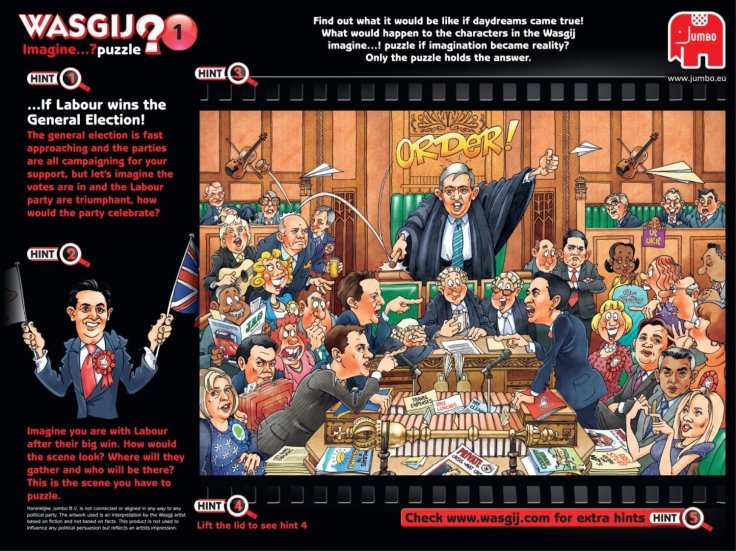 JJ