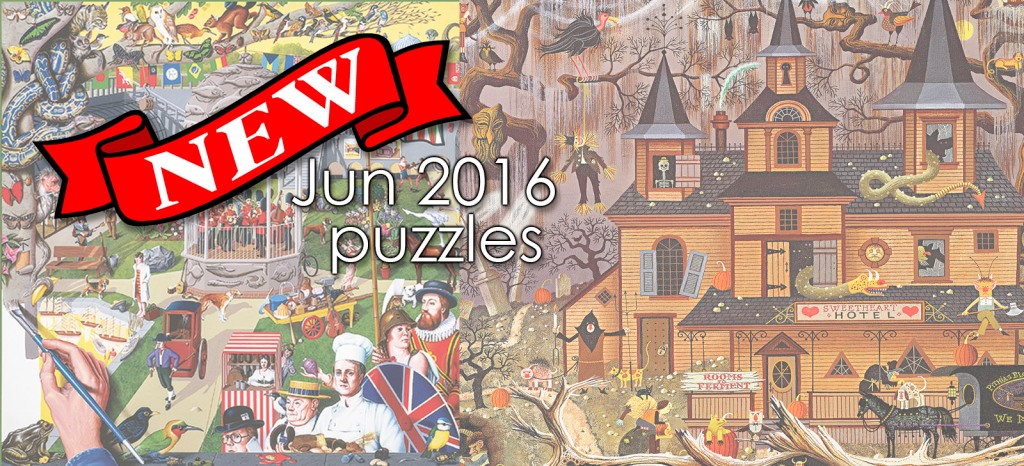 New Puzzles for June 2016
There are some cool new puzzles to talk about. First, let's look at the ones that were just announced (and aren't yet in stock).
NEW PUZZLE ANNOUNCEMENTS
Buffalo Games
First, some new puzzles from Buffalo Games including a new 2000 piecer called "Sweet Shop"!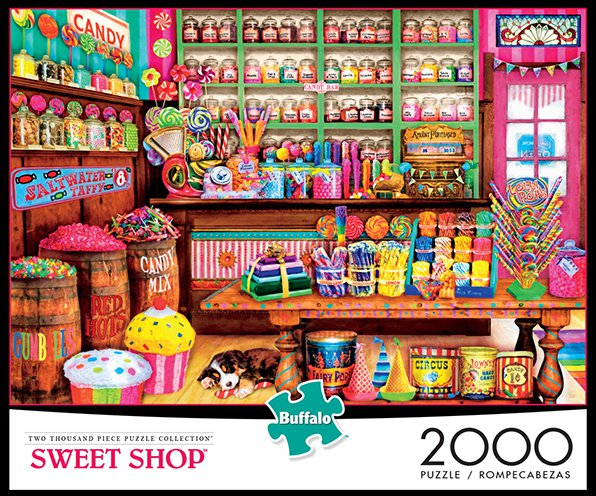 Also, I was very excited to see this Wysocki Halloween themed puzzle. It was published by Milton Bradley many years ago, and has been very pricey on the used puzzle market. I only wish they offered it in 1000 or even 2000 pieces too! This is a classic. [Note: it's also just reached Puzzle Warehouse and is now in stock! CLICK HERE for product page.]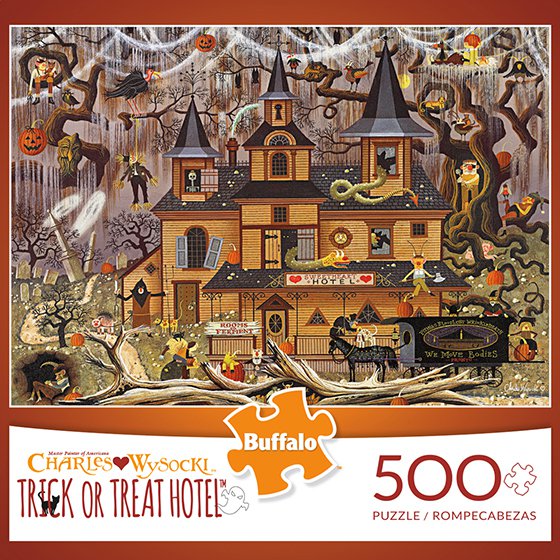 And a new collage puzzle that looks quite fun to put together.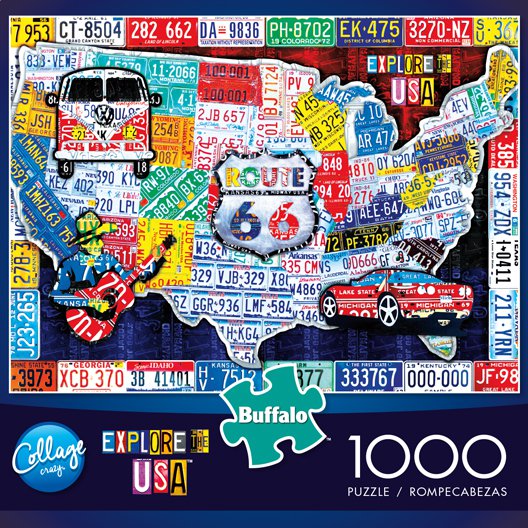 Springbok
Springbok just announced two new puzzles, both of which are very detailed masculine puzzles (for Father's Day perhaps).
"The Bait Shop", 1000 pieces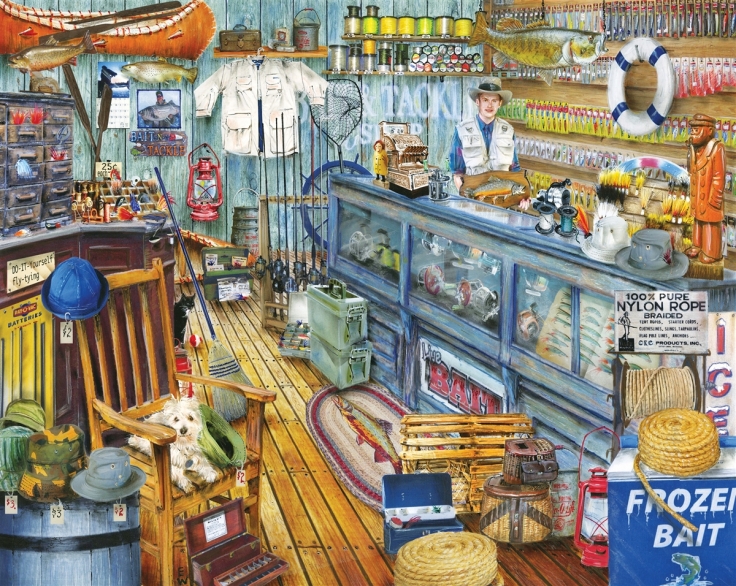 "Vintage Baseball", 1000 pieces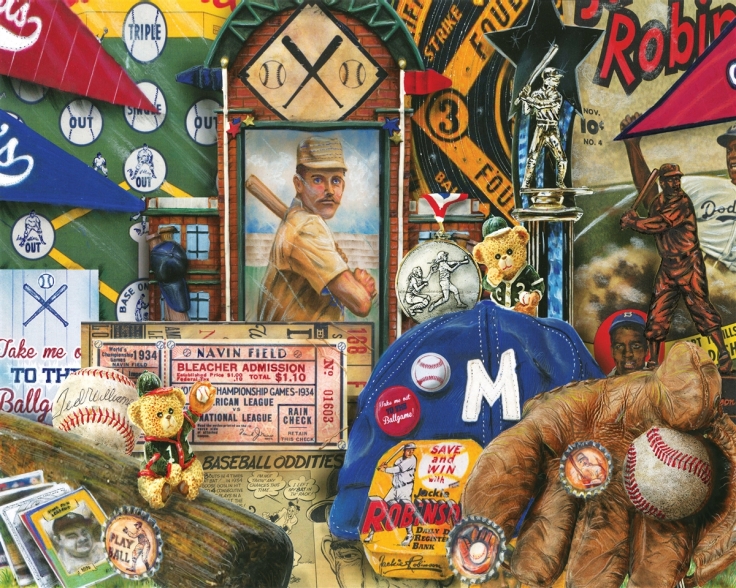 POMEGRANATE
Some outstanding new puzzles were announced from Pomegranate! There's a lovely Asian themed puzzle called "Ultimate Tantra", a new Mike Wilks puzzle called "The Letter B" (you can see our review of "The Letter S" here), and I'm excited to see a new Charley Harper national parks puzzle! That one definitely goes to the top of my Most Wanted list.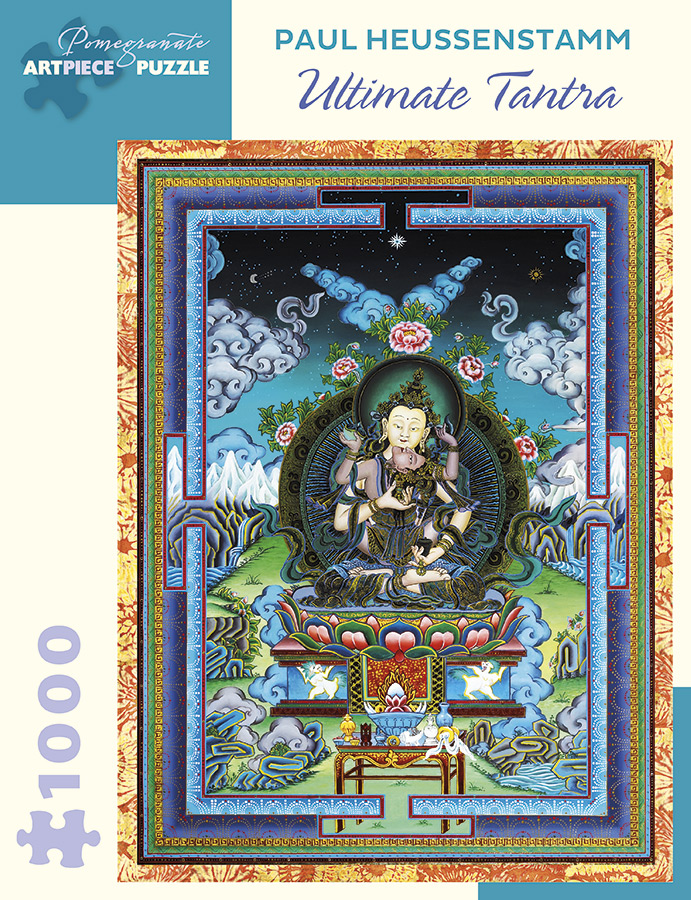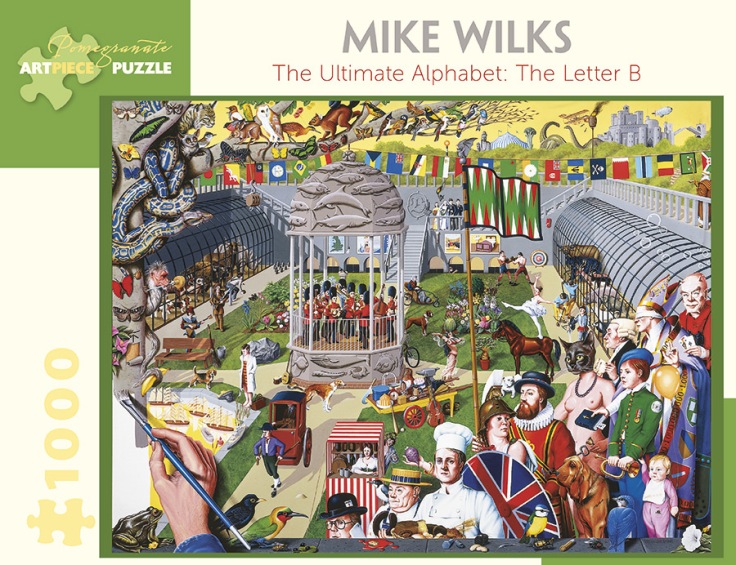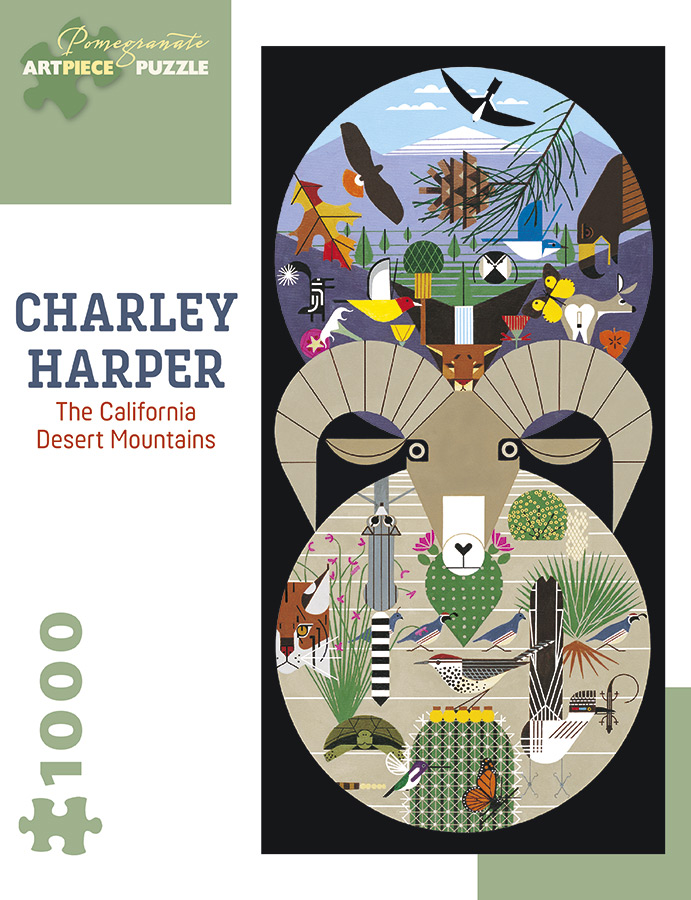 WHITE MOUNTAIN
First, there's a new Steve Crisp called "The Old Tractor" in 1000 pieces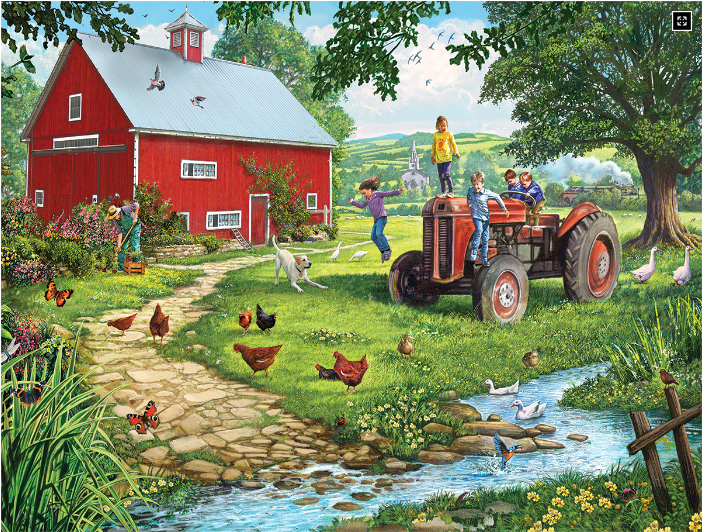 If you're more of a collage puzzle fan, this "Garden Seeds" (1000 pieces) looks promising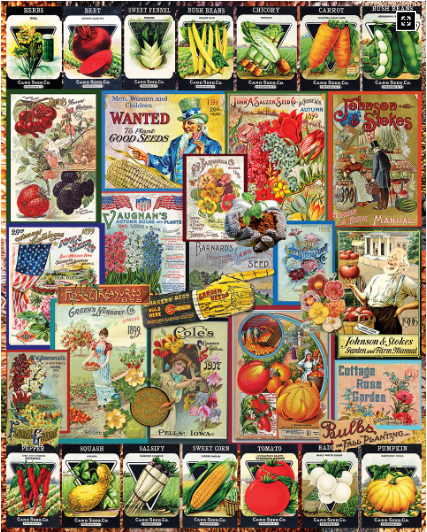 There are two new Terry Redlin puzzles. "Always Alert" in 1000 pieces (shown below) looks considerably lighter than past Terry Redlin puzzles.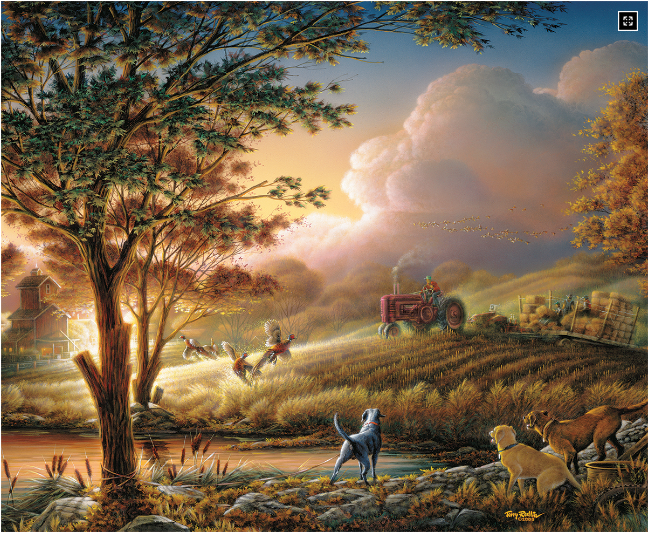 And finally, "Grizzly" in 300 pieces is an interesting take on "Coloring book" puzzles. One side is already colored and the other side of the puzzle is just black and white lines so you can color it yourself. I love the shaped outline. Wish it came in a larger size!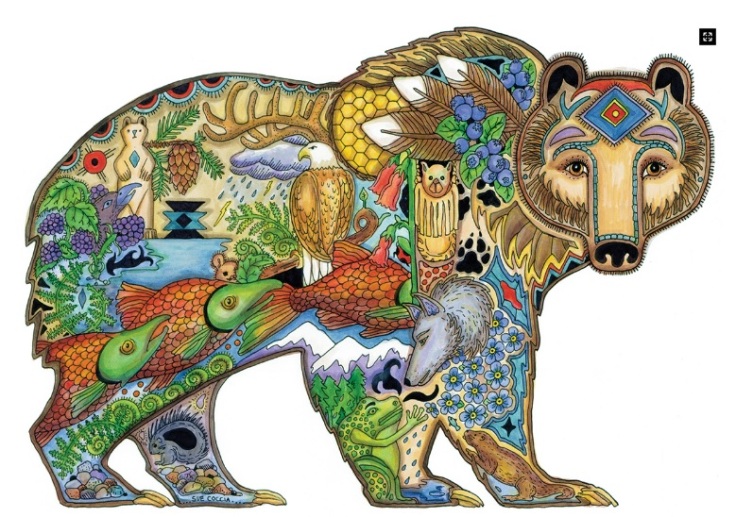 SUNSOUT
Sunsout releases this month are all about coloring book puzzles too. They have a different take on it. They are selling "sets" which include two 500 piece puzzles (in full olor) plus posters in black and white that you can color yourself.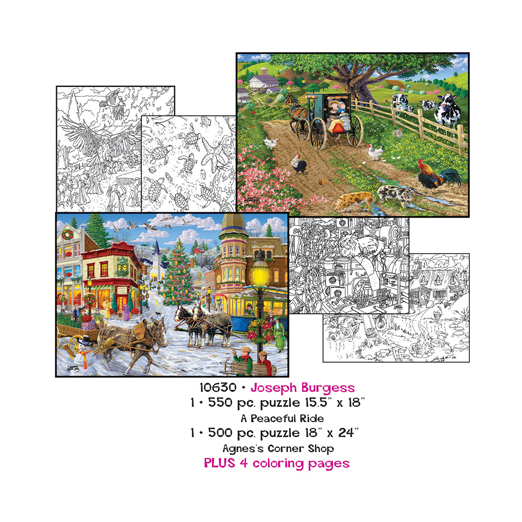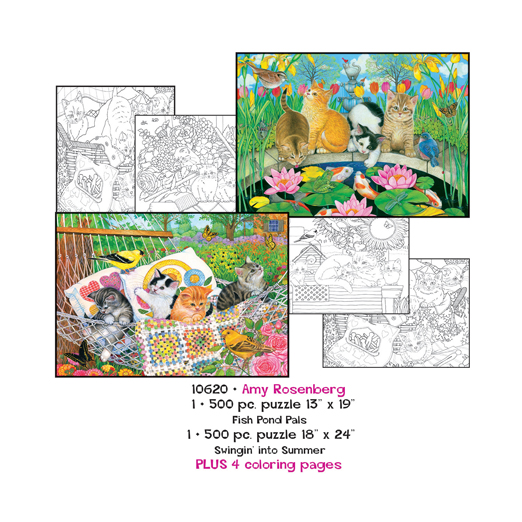 NEW IN STOCK
Here are my picks of the brand new puzzles in stock at Puzzle Warehouse in the past 30 days.
"Backyard Birds" by Greg Giordano, 1000 pieces from Vermont Christmas Company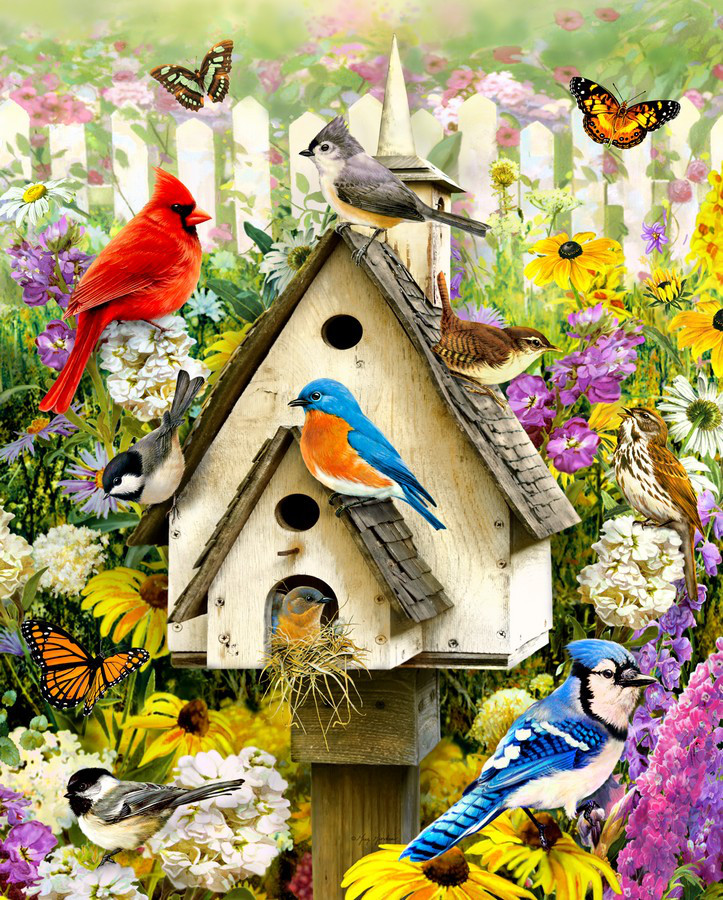 "Birdhouse Celebration" by Lori Shory, Sunsout, 1000 pieces shaped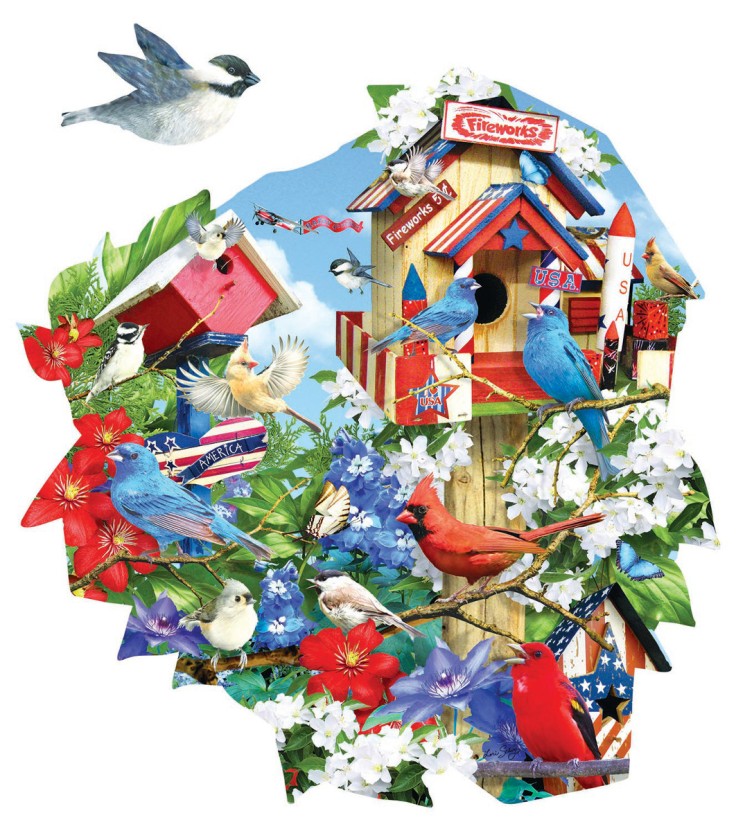 "Nature Boy" by Josephine Wall, Glitter Edition, Buffalo Games, 1000 pieces
This was one of my picks for new May puzzles and now it's in stock.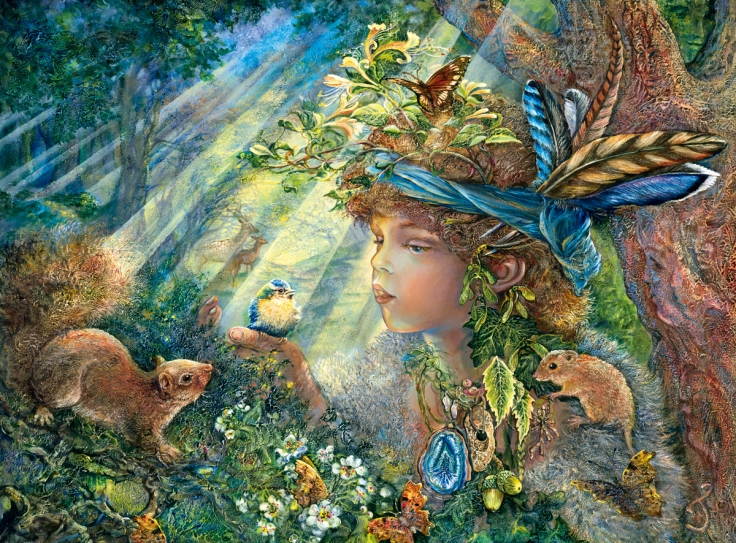 "Trick Or Treat Hotel" by Wysocki, Buffalo Games, 500 pieces
Must have!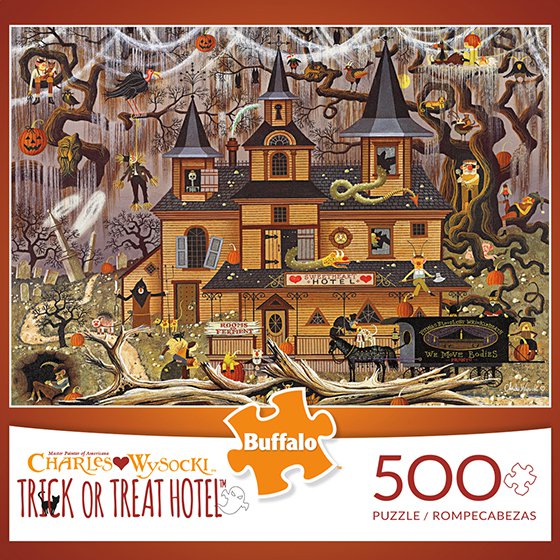 "Mount Rainier National Park" and "Independence National History Park" by Eric Dowdle, 500 pieces each
There are a number of new Eric Dowdle puzzles. These two are my favorites.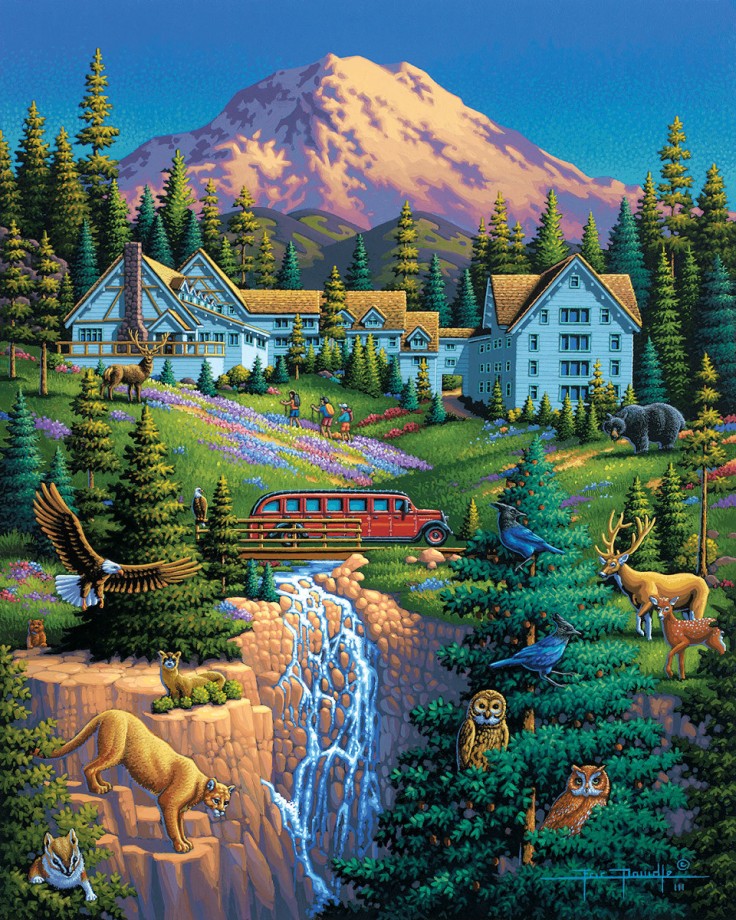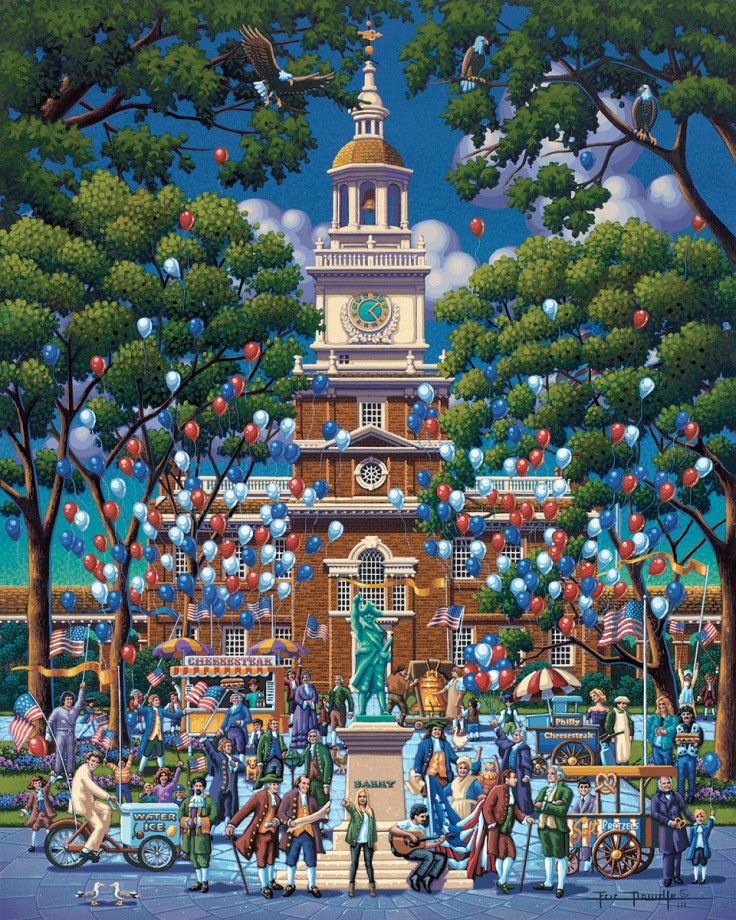 "Sam's Garage", Buffalo Games, 1000 pieces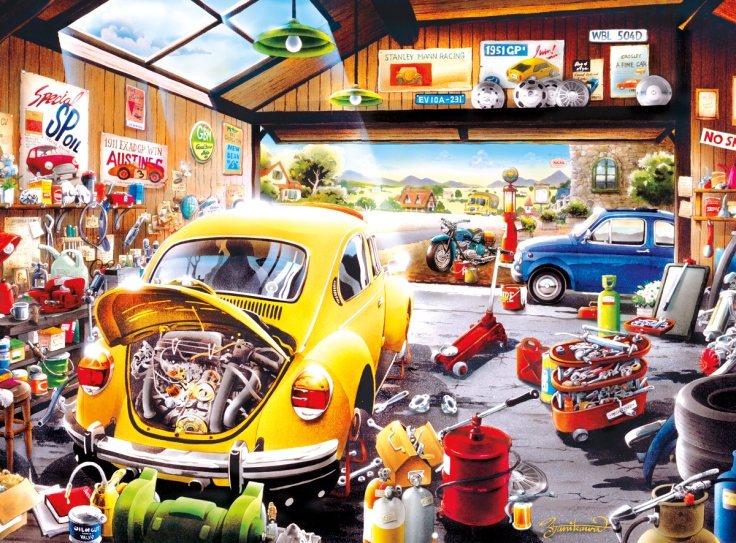 "Lakeside Cottage" by Joseph Burgess, 1000 pieces, Vermont Christmas Company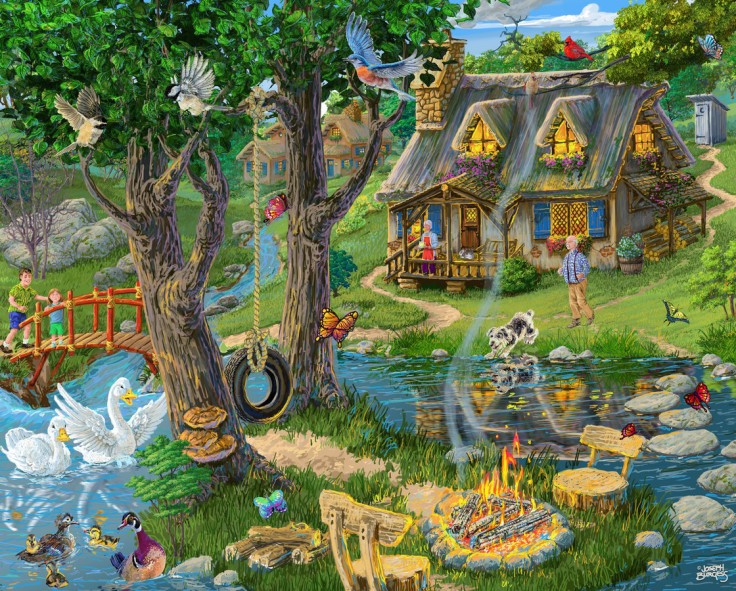 "Summertime" by Darrell Bush, Buffalo Games, 1000 pieces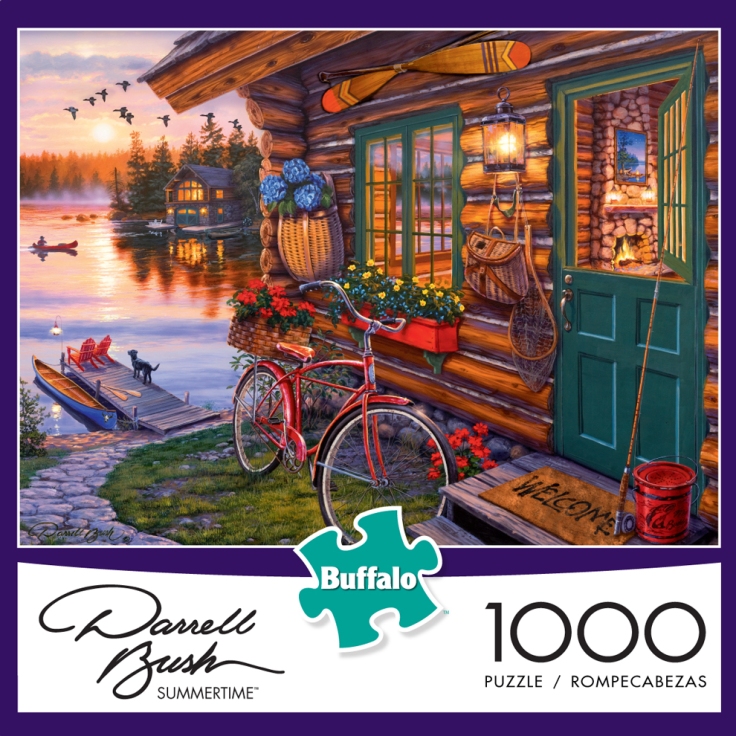 "Field Cats" by Higgins Bond, Sunsout, 1000 pieces, round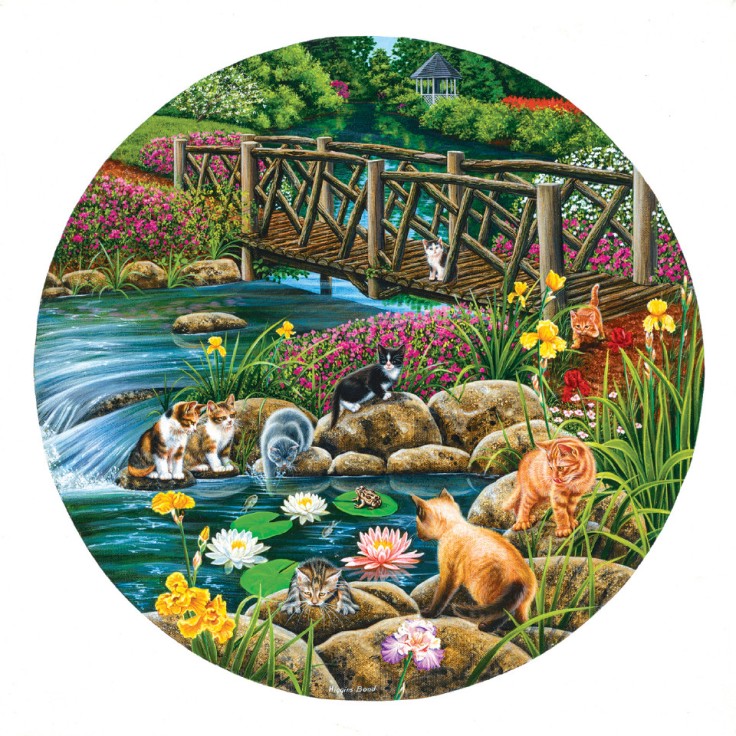 You can see all the new puzzles in stock this month here.
July should be an exciting month for new puzzles. We'll see the new House of Puzzles announcements, plus the Christmas puzzles start to release!
Jane