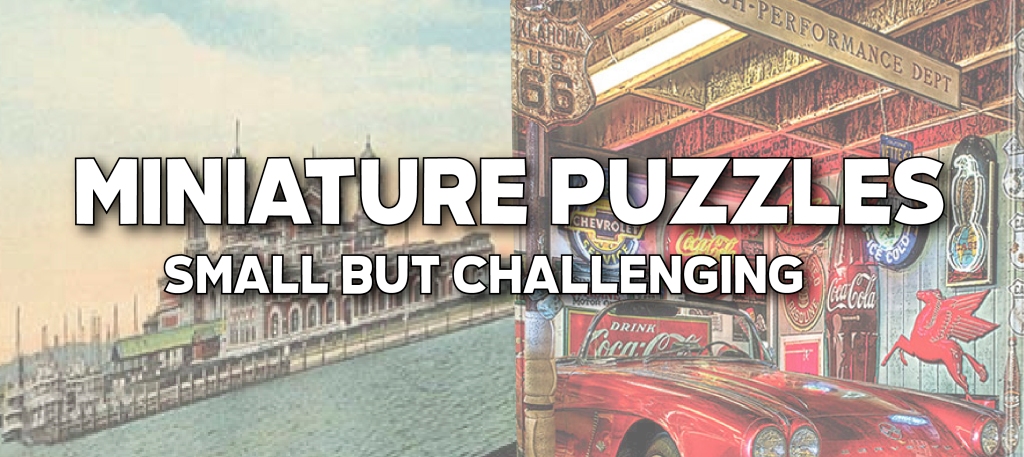 Miniature Puzzles: Small but Challenging
Jigsaws are always fun to put together but at times they can not only be time consuming but also take up a lot of space. I know for myself, that's why I don't do a certain puzzle because between limited space and a toddler running around, it could be nearly impossible. Thankfully, there is always a solution to these things. Yes, you could get a travel puzzle board or have a designated area but at times those solutions could be expensive, which is why mini puzzles are the way to go. Put them anywhere from on the road to your desk at work, but they can be challenging at times due to the small pieces.
Posted on Puzzle Warehouse's Instagram this jigsaw shows the skyline of St. Louis during the nighttime. As the looks of it, it seems to be harder than a regular puzzle since the pieces are smaller while also having extremely similar coloring or shadowing. Now, if you are a fan of St. Louis, live near the city, or are from the St. Louis area then these puzzles by Jefferson National Parks Association are perfect. Not only do they carry miniature puzzles for any skill level but traditional jigsaws as well.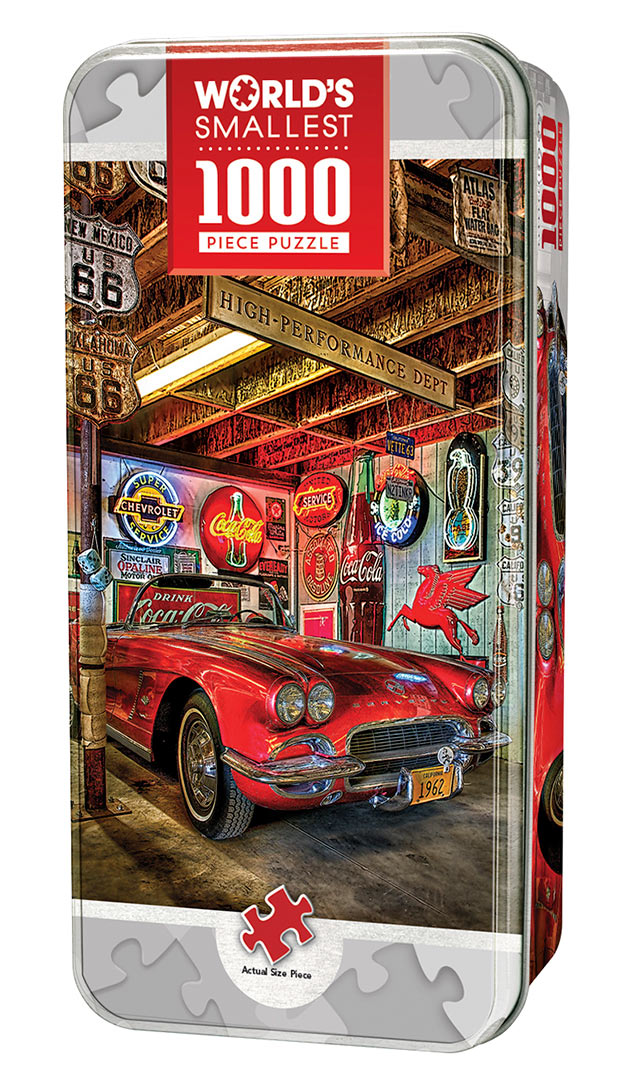 Rather it's a puzzle of a specific scene or a famous rock band, putting together a jigsaw of something I like is always on top of the list. As long as I can fit the jigsaw on my table, it sometimes doesn't matter what the piece count is. The same goes for miniature puzzles. This MasterPieces 1000-piece puzzle is the perfect jigsaw puzzle for any car fanatic featuring an early 1960's Corvette in a garage filled with sign memorabilia that will for sure bring back the good old days. One of my favorite parts of this jigsaw puzzle is that it is all contained within' a tiny metal box making sure none of the pieces get damaged when traveling anywhere with it.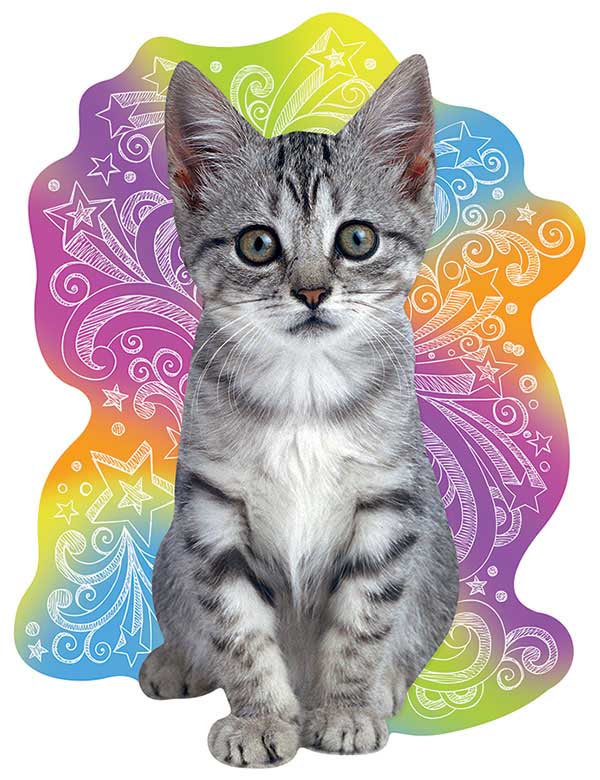 Mini puzzles aren't just for you to have fun with, but they can also be fun for your kids whether they need something to do on the road or just to kill time throughout the day. This 25-piece jigsaw puzzle by Paper House Productions is an amazing shaped puzzle bringing a kitten to life as you put it together. I have put together similar puzzles from Paper House Productions, and the pieces are high-quality that aren't easy to damage, so your any child won't be able to destroy this puzzle.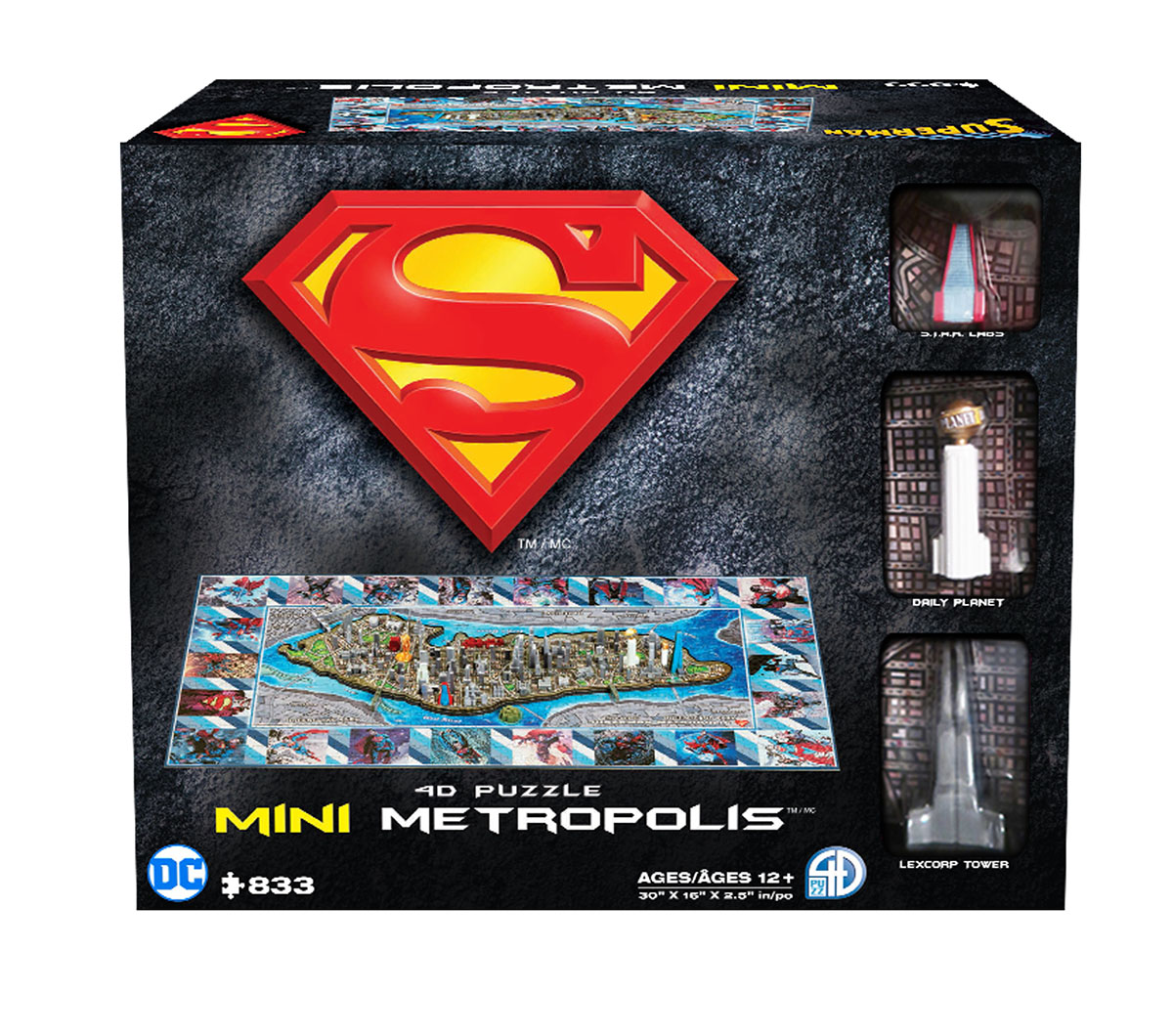 Is this a city for ants? No, it's actually a 4D Miniature puzzle of Superman's city Metropolis. Put yourself in your favorite DC comic by assembling this 800-piece miniature jigsaw. In previous jigsaws that I have put together in the same fashion, it puts a whole new dimension into the hobby while helping create your favorite fictional city. Building the Daily Planet along with the other buildings will help bring Superman's home out of the comics and into life.
No matter what size of puzzles you like to assemble, a miniature puzzle should always be apart of your collection. Now if you cannot do small pieces then maybe the large piece counts just are not your speed but try the smaller pieces going down from 500 pieces and although it may take you half the time to complete, they are always a must.