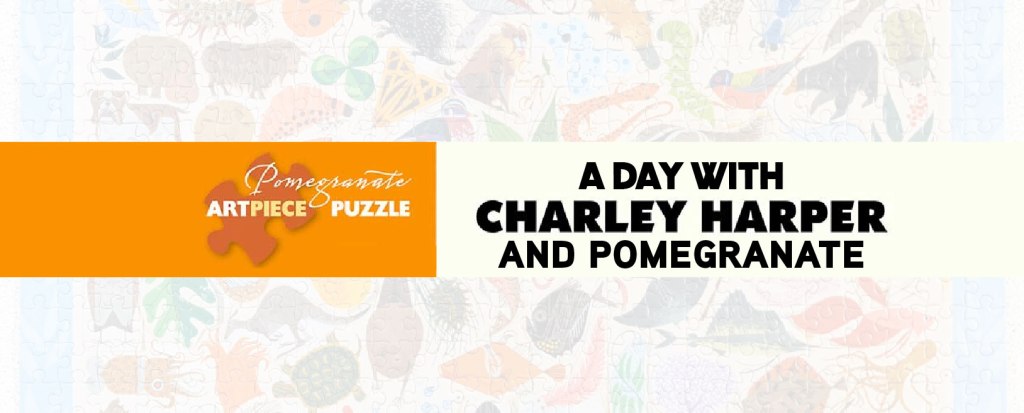 A Day with Charlie Harper and Pomegranate
Hello out there, Puzzle Friends! I know I must have mentioned how I always forget about 500 pieces puzzles. I will readily admit, I am a puzzle snob. I have my favorite brands, favorite shape, finish, piece count, what have you. I love 1000 piece puzzles. They usually last me about 3 nights. That's long enough to make the price worth it and short enough that I won't get bored. So, I usually turn up my nose at a paltry 500 piece puzzle. NO DEAL! However, every time that I end up doing one, I always say the same thing…"Why don't I have more of these delightful snack sized puzzles?" Sometimes it is so nice to get a puzzle done in one sitting. Today, that puzzle was a Charlie Harper Pomegranate puzzle. I'll try to tone it done, but you will see me do A LOT of posts about Pomegranates. They're like magic.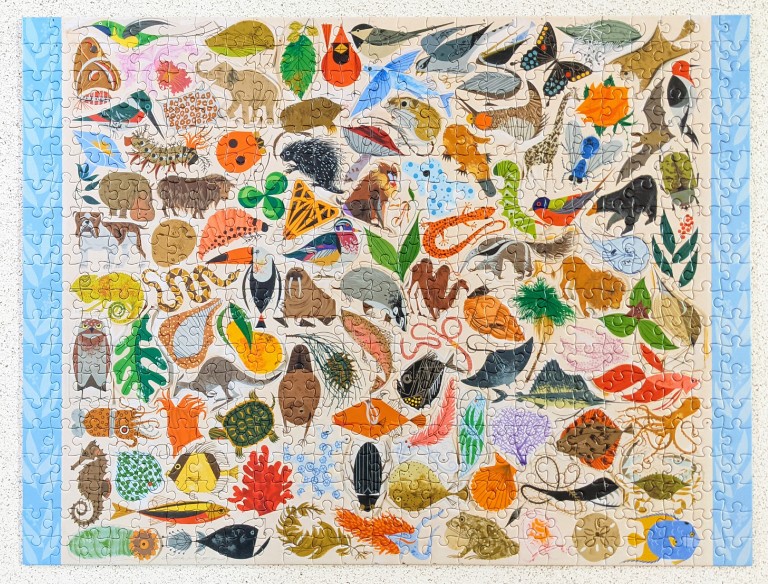 As always (because I am ridiculous, not because it is the way), I started with the boarder. The blue runners up the sides made short work of that. After that, I basically worked by colors. I did oranges and reds first, then blue and green.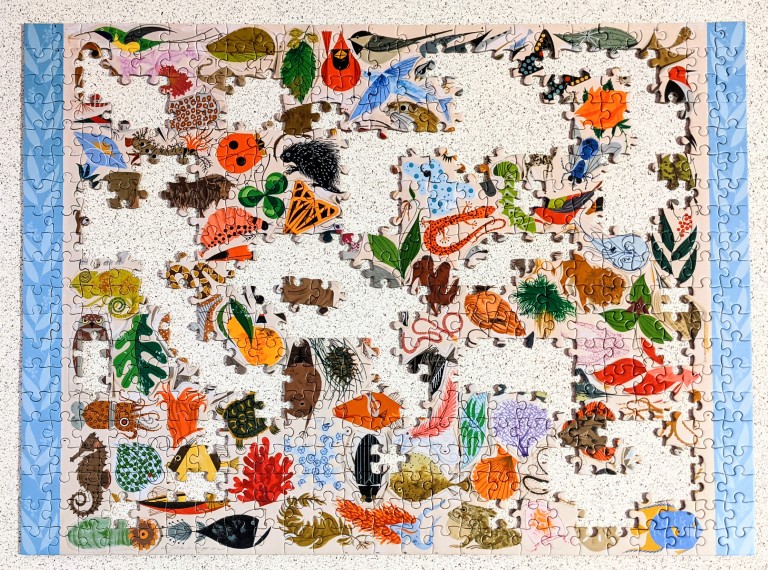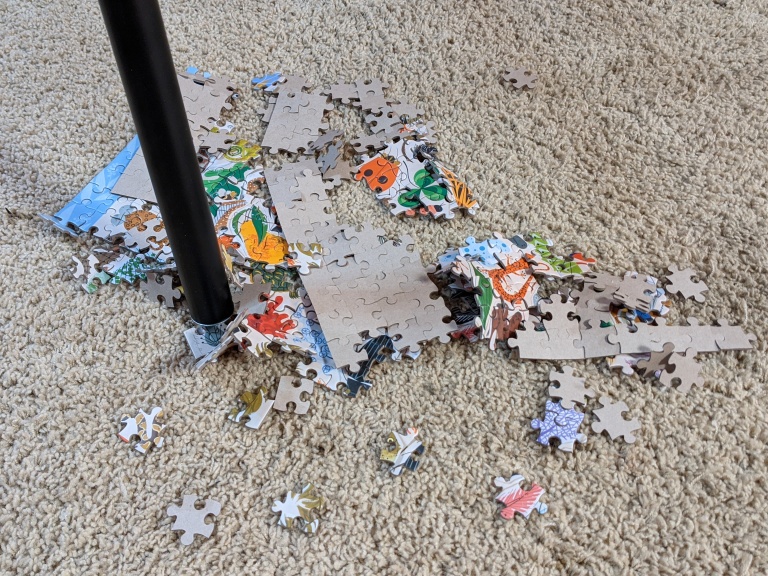 Yes, I did, in fact, dump my puzzle on the ground trying to get a progress picture. There was much screaming involved. My sweet husband tried to help by moving the table out of the way, but instead, drug the leg through the puzzle. More screaming commenced. Not to fear though! The puzzle was brought back to life quickly, as it posessed the chonkiest of pieces that are common to Pomegranate's 500 piece puzzles. I took a comparison picture of Pomegranates 500 vs 1000 piece size. The pieces are larger, but not ridiculously so. They are also 2.4mm thick, whereas their 1000 pieces run around 2mm. The fit on this puzzle is also pretty spectacular, so I was able to flip those sections back onto my board, no problem. After that initial catastrophe, assembly was super easy. It was such a relaxing and fun build.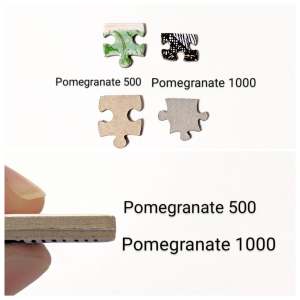 Pomegranate has a number of puzzles by Charlie Harper in sizes from 100-1000 pieces! I love that they have such a wide assortment. I especially love the 100 piece size. It comes in an adorable metal box. My kids actually found one of mine one day and they were able to put it together in no time.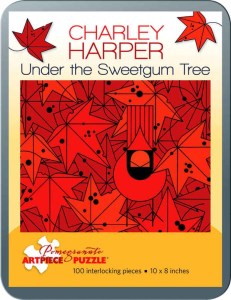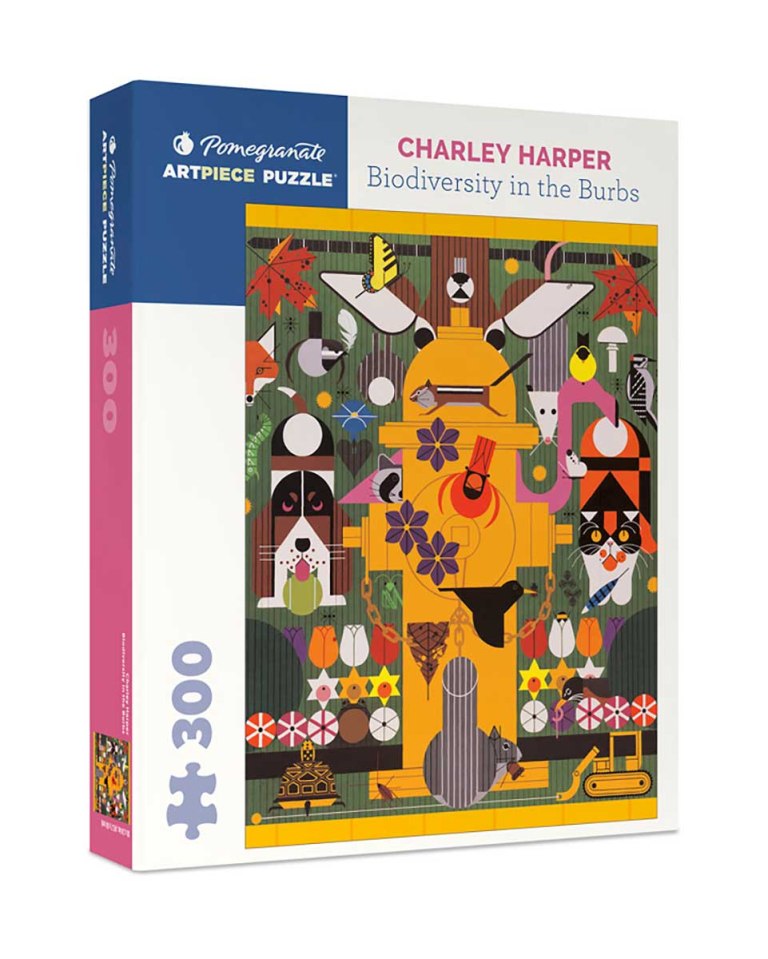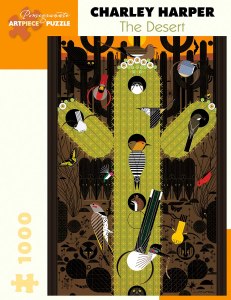 That's it for me, Puzzle Fans! I have a monstrous stack of Poms that aren't going to assemble themselves!
Gaby @puzzlepastime