Mail a Puzzle
Not sure about you, but when I was a kid, I used to love to get mail. I don't know what it was, but whenever I received anything in the mail, I got super excited. My mother even bought me a book that listed companies who I could write to and get a response. So much fun! Yes, this was exciting for me-what can I say; I lived a sheltered life. Haha just kidding!
As an adult, most of the mail I receive, if not all, falls into the following two categories: junk mail and bills. Of course, on holidays and birthdays, there are still people who mail cards out. Don't get me wrong, cards are thoughtful, BUT…How awesome would it be if instead of you mailing a card to someone, you mail them a puzzle?!? It's taking the card giving thing to the next level. This brings us to the topic of this month's blog--puzzle mail!!! We'll be delving into a variety of mailable puzzles that Puzzle Warehouse carries. Puzzle mail can be sent to just about anyone regardless of age.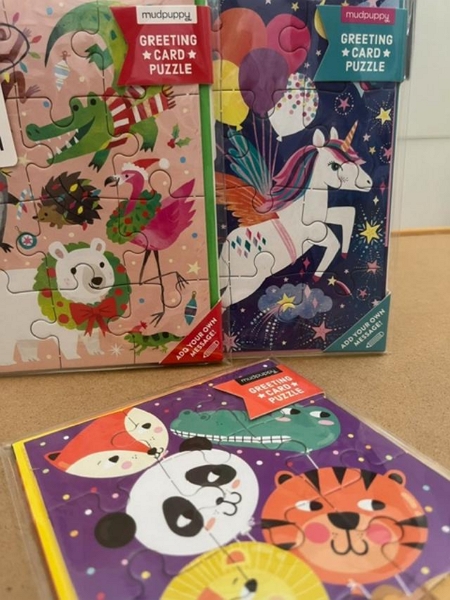 Greeting Card Puzzles
Mudpuppy's 24-piece Sweet Owl Color In Puzzle one has to be one of my favorites offered. It's soooo much fun, because once you mail it, it can be colored in. Hence the "Color In" in the title.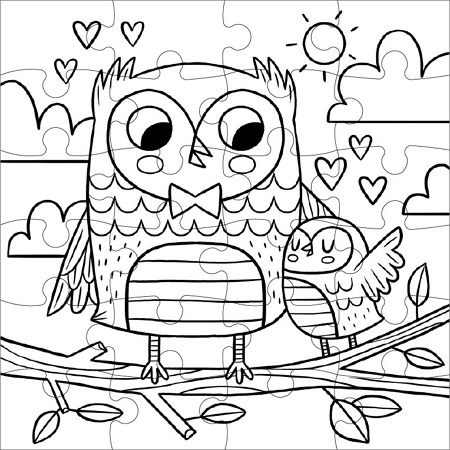 Sweet Owl Color In Puzzle puzzle by Mudpuppy
This is the only one featured that comes in a box with a set of crayons. Cool, huh?!? They even have a Superhero Color In version.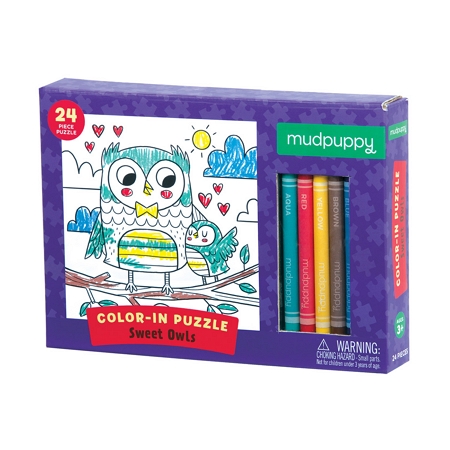 Sweet Owl Color In Puzzle puzzle by Mudpuppy
With Christmas right around the corner, there's also the Merry Animals Card by Mudpuppy. A 12-piece Christmas delight.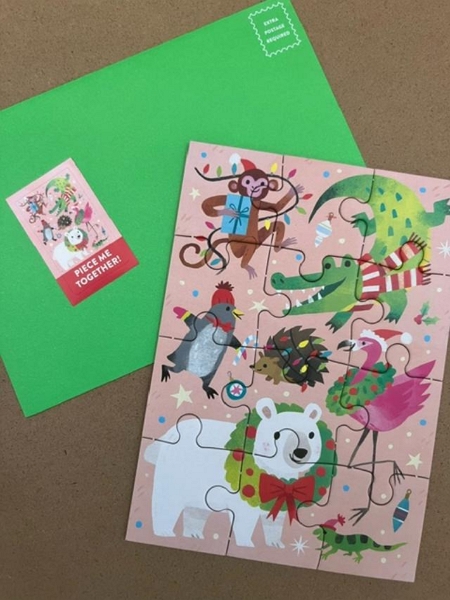 Merry Animals Card puzzle by Mudpuppy
This would even be cute to put on top of a wrapped Christmas gift as an extra present.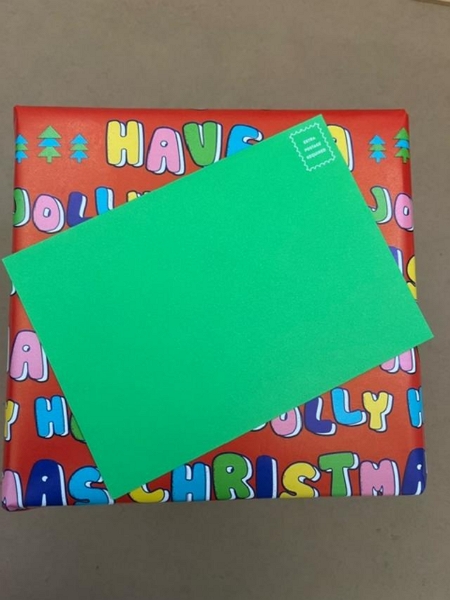 Wrapped gift with puzzle gift card
Know anybody with a birthday coming up??? Consider Mudpuppy's Unicorn Party or Animal Balloons card.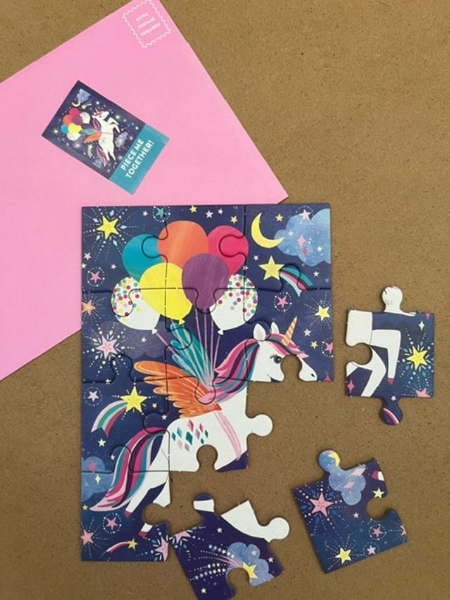 Unicorn Party Greeting Card puzzle by Mudpuppy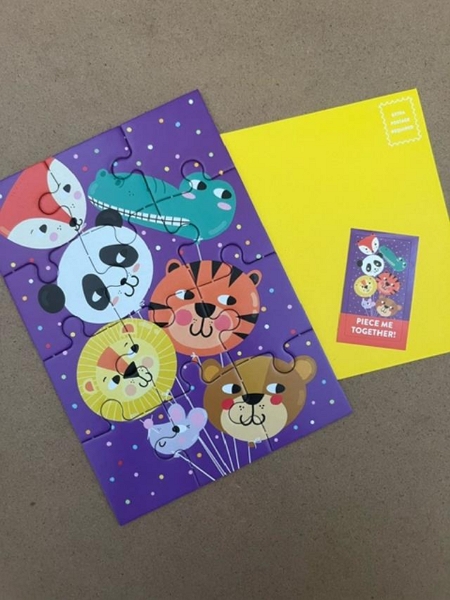 Animal Balloons Greeting Card puzzle by Mudpuppy
I'm guessing that these are intended for children, but I'd have just as much fun putting them together. And you know what?!? No matter which one you buy for someone, YOU can put it together first and they'll never know. Honestly, I think it's best if we test them out anyway to make sure that the recipient is getting a quality puzzle. It's just the right thing to do. lol
Seriously though, here's how they work. These puzzles come assembled when you open the package. The pieces are held together with a small, perforated edge. Take out the puzzle from the exterior wrapping. (AKA plastic envelope) I'm pretty sure that last step can go without saying.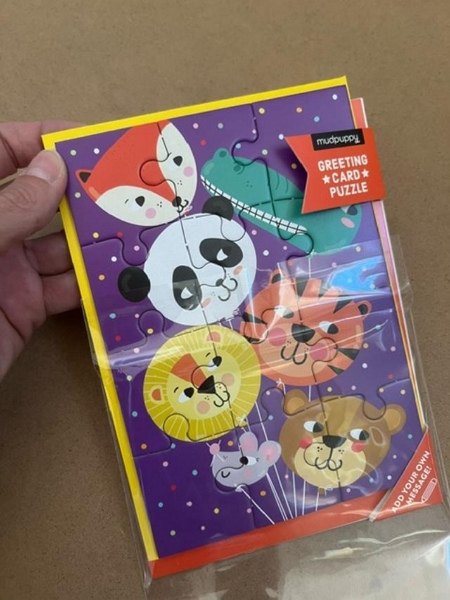 Flip it over and write your message on the back.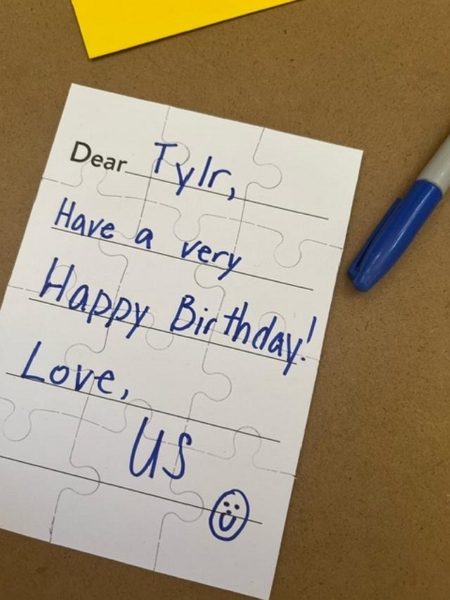 Punch out the pieces and put them in the envelope. Oh, and don't forget to give it a test go by putting it back together just one time for quality control purposes. 😊 Add the cute coordinating sticker to the back of the envelope and voila! You got yourself puzzle mail!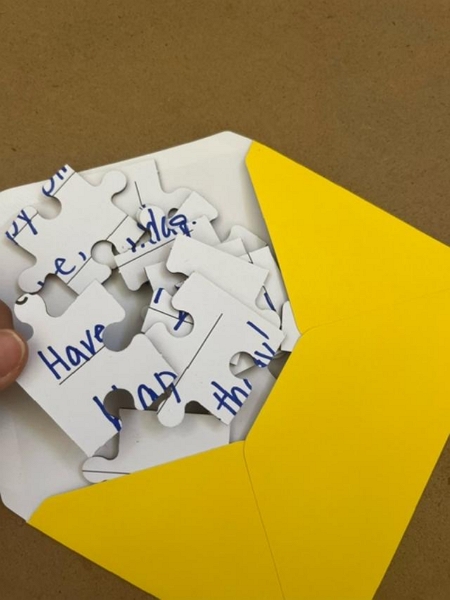 This would be good to take with you to restaurants as something to occupy the kids (and adults). Let's face it, there are some places where crayons aren't exactly the best option to occupy young ones. Throw the puzzle in a Ziplock bag and off you go.
Now, you may not want to mail a puzzle card, but rather a mini puzzle. This would be equally fun to receive. There is a load of minis that could easily fit in an envelope.
If you want to mail one (or give one) to an adult but want it to be small enough to fit in a standard envelope, consider New York Mini by Galison. At just 100 pieces, it's a little more challenging than the ones I mentioned, but still quick and easy to build.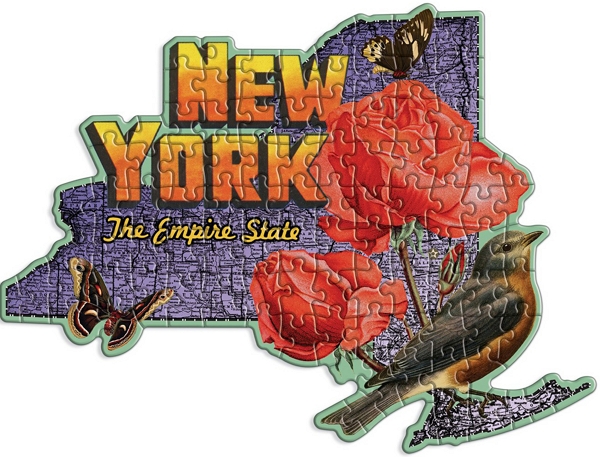 New York Mini shaped puzzle by Galison
I've made no secret about it. Galison produces great quality puzzles. And don't worry, if you're not from New York, Galison makes a bunch of small piece-count puzzles from different states that are perfect for mailing such as the Wendy Gold Texas Mini Puzzle.
You most definitely MUST HAVE to have a sense of humor to give someone the following puzzles. I can think of a couple of my besties who I automatically thought of when I first saw these.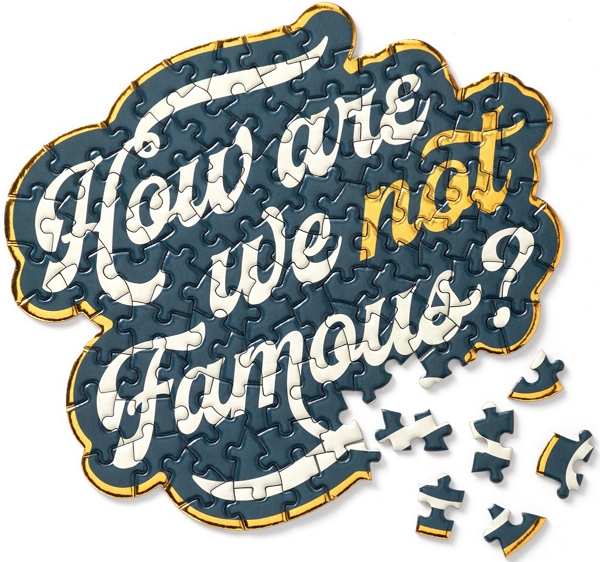 How are we not Famous? puzzle by Galison
I mean, duh! I know you know someone who should get this just because.
Or how about that co-worker in your life? There's also Mondays, Am I Right? I'm contemplating bringing this to my work and leaving it out on a Monday. It'll definitely help to spark a conversation about their love of work on Monday mornings.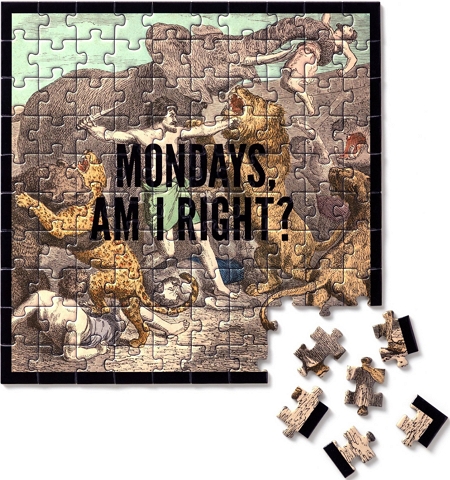 Mondays, Am I Right? puzzle by Galison
Puzzle Warehouse has so many mini puzzles. To peruse all that will fit this bill, go to their website and search by piece count. I usually select the 0-99 or 100 piece options. Be sure to check the finished measurements.
If you can't wrack your brain and think of someone to mail one of these to, buy some and keep them for yourself. Take these portable puzzles with you and as always, make time to puzzle.
Jaime