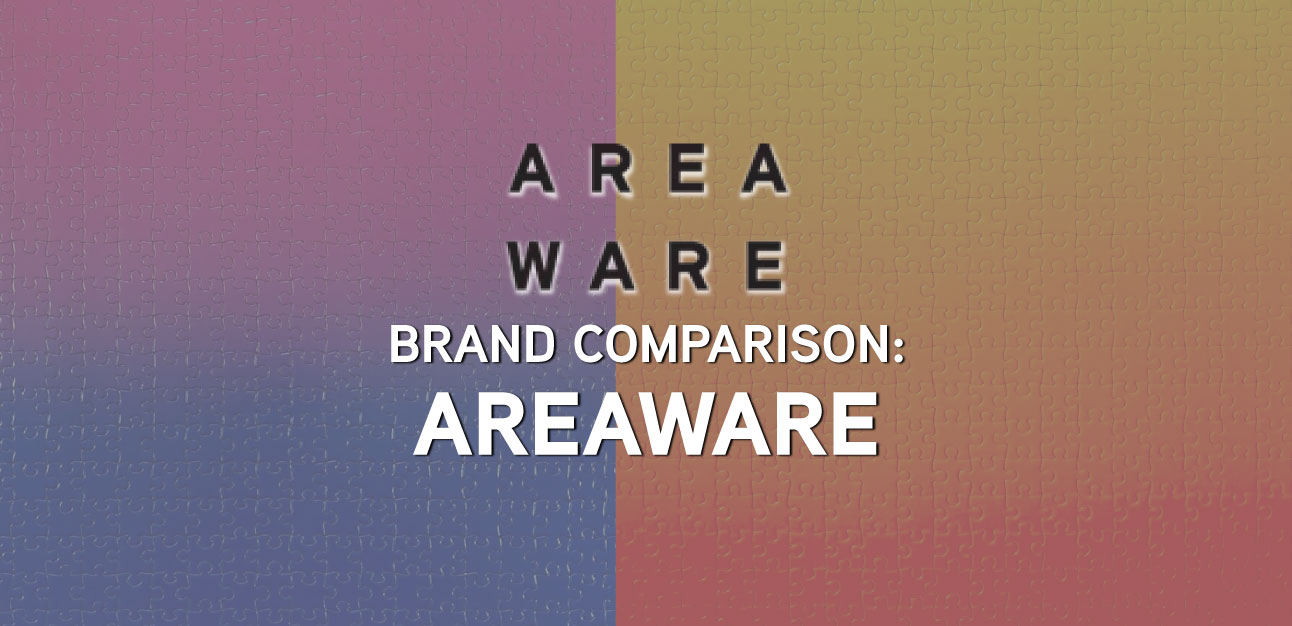 Brand Comparison: Areaware
This page is part of our Puzzle Brand Comparison. You can find the overview page here
Shop Areaware puzzles
Last Updated On: April 22, 2022
Summary: Areaware is known most for their gradient puzzle collection, but they also have a few other puzzle designs. There is a geometrical art collection along with a "puzzle inside a puzzle" collection. Their compact boxes make it easy to find a place to store them. Areaware's puzzles have very thick pieces and low puzzle dust. Information about the artwork is found on the back of the box.
Image Categories: Gradient, modern art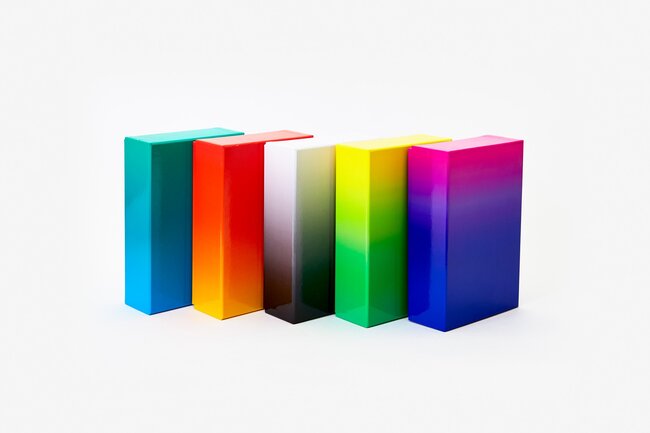 Key Facts:
Cut: Ribbon cut with varied piece shapes
Front Finish: Glossy
Piece Backing: Plain chipboard
Piece Thickness: 2.1mm or 0.08in
Puzzle Dust Level: Low
Piece Fit: Pieces fit well together and there are minimal false fits. You will need a tool to move sections of pieces around.
Piece Counts Offered: 500
Packaging: Box comes shrink wrapped. Boxes are compact rectangles. Pieces come bagged in a single use bag.
Box Bonuses: Reference poster included
What Comes in the Box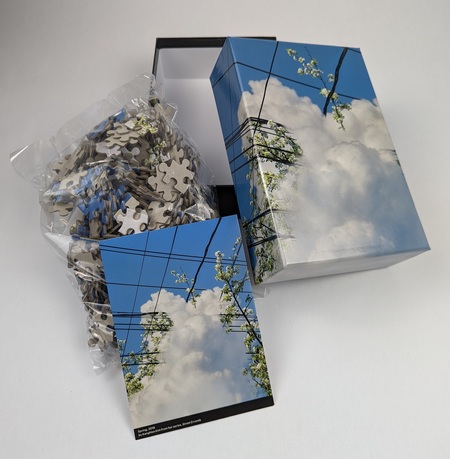 Examples of Piece Shapes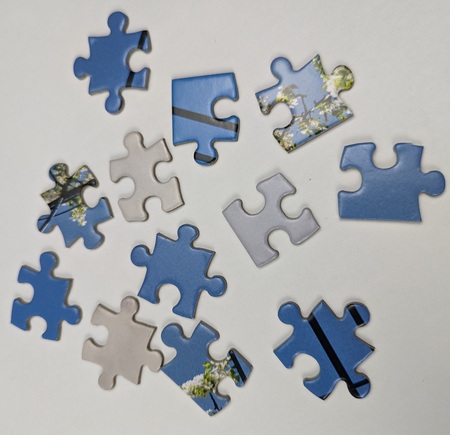 Front and Back of Box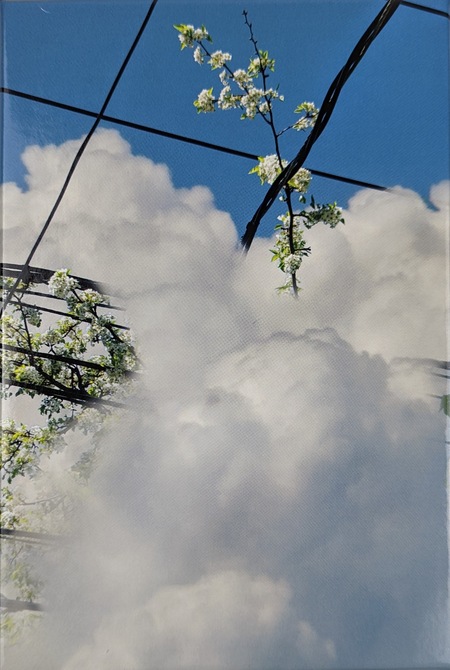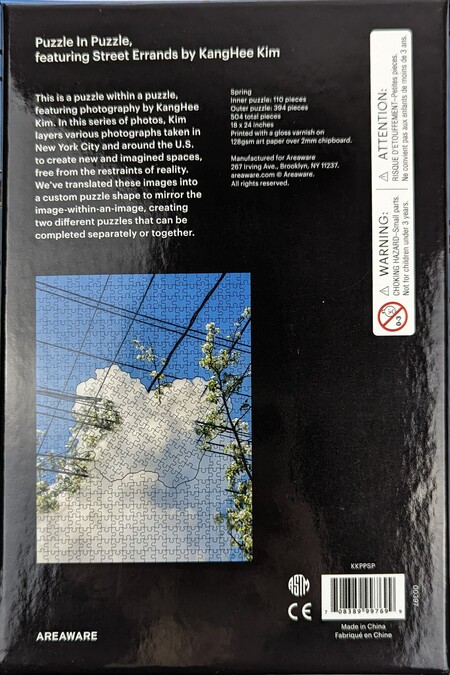 Completed Puzzle Image