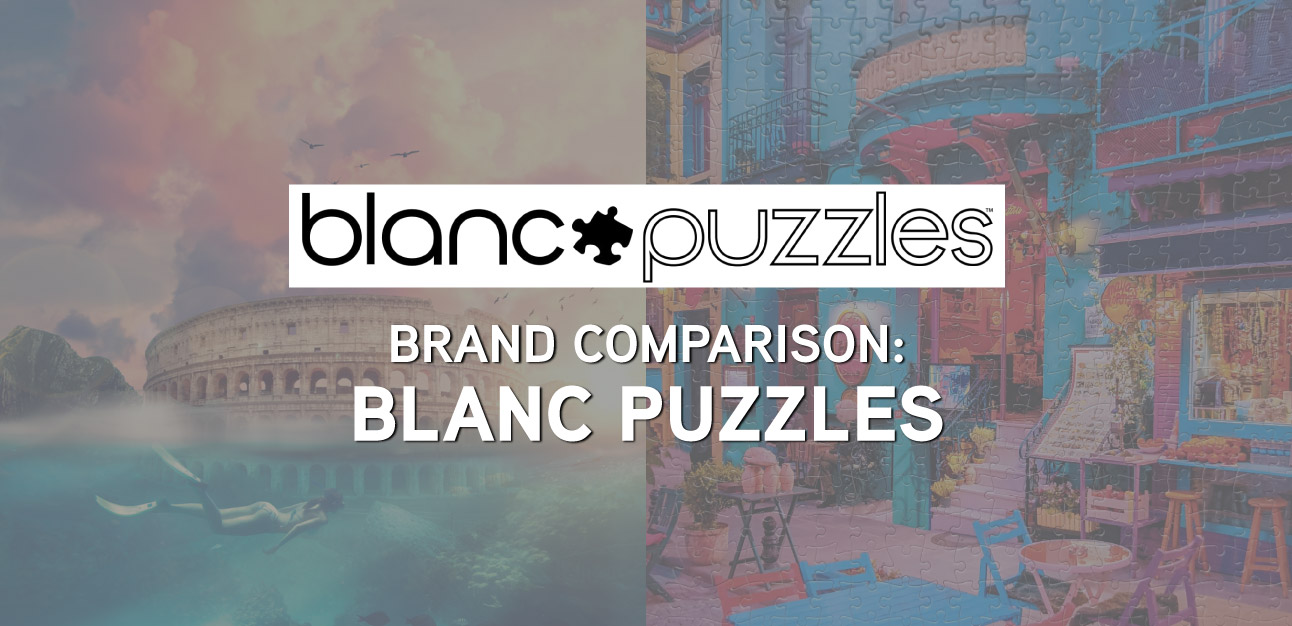 Brand Comparison: Blanc
This page is part of our Puzzle Brand Comparison. You can find the overview page here
Shop Blanc puzzles
Last Updated On: April 22, 2022
Summary: Blanc Puzzles offers bright, colorful images focused on travel photography. The wide range of images feature brilliantly color-saturated vignettes that transport the puzzler around the world without ever having to leave their home. The pieces are a standard grid cut, identical to Blanc's parent brand, Buffalo Games. With piece counts including 300, 500 and 1000, these puzzle journeys are accessible to both experienced and new puzzlers alike.
Image Categories: Travel photography

Key Facts:
Cut: Ribbon cut with varying piece shapes
Front Finish: Semi-Glossy
Piece Backing: White paper
Piece Thickness: 1.7mm or 0.06in
Puzzle Dust Level: Low
Piece Fit: Pieces fit tightly and will stay together. Pieces typically only fit in one place reducing false fits
Piece Counts Offered: 300, 500, 1000
Packaging: Boxes are a medium size rectangle. The box opens on the side with a magnetic flap. The box is secured with two stickers. The pieces come in a resealable plastic bag.
Box Bonuses: A poster and resealable plastic bag are included in the box
What Comes in the Box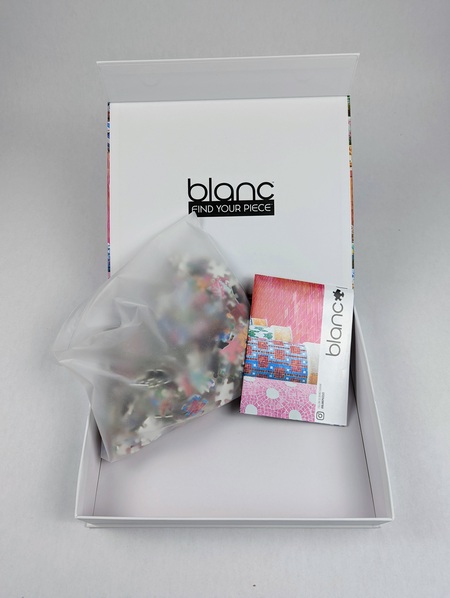 Example of Piece Shapes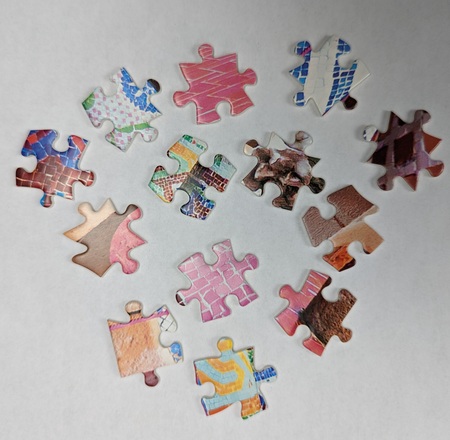 Front and Back of Box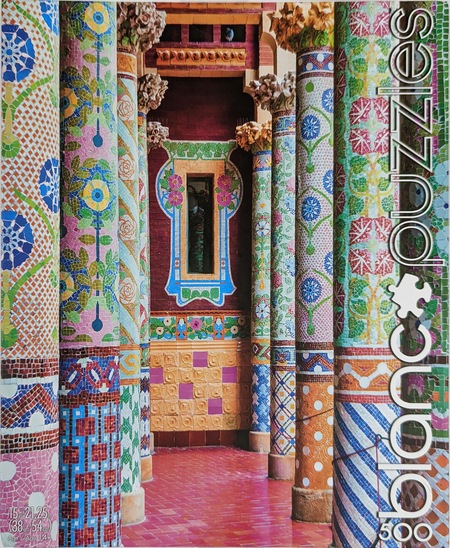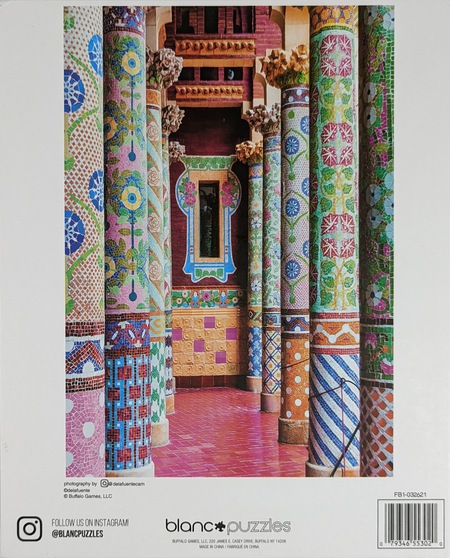 Completed Puzzle Image