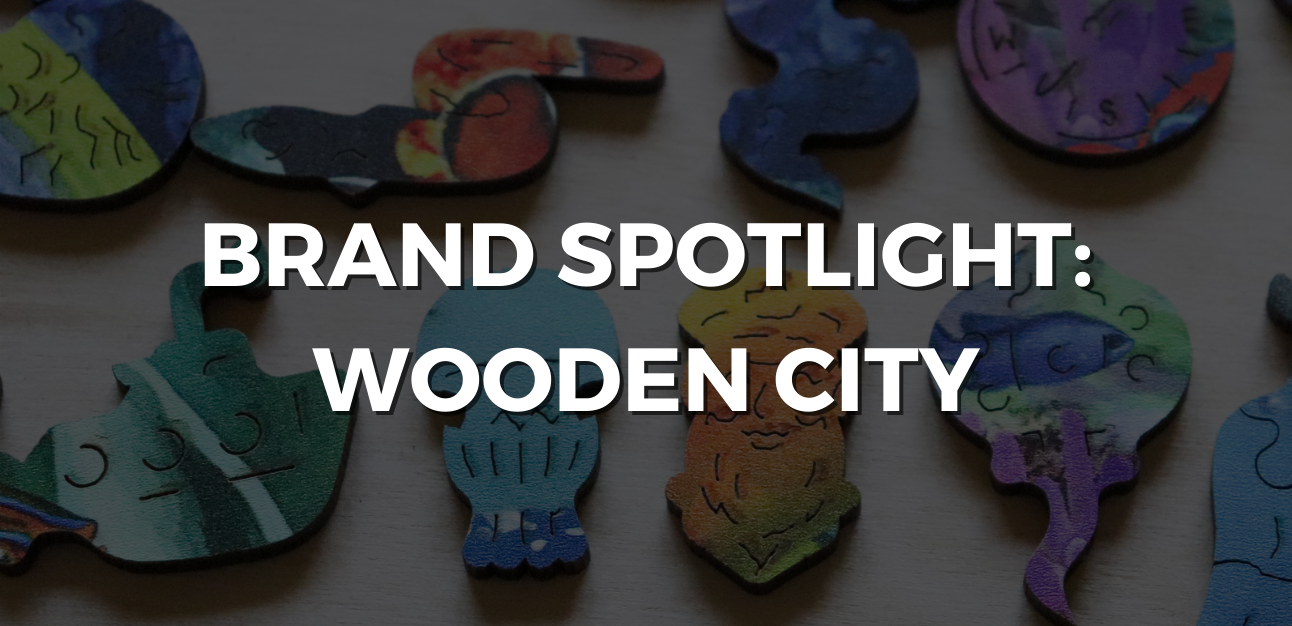 Brand Spotlight: Wooden City
The very first puzzles I remember doing were Sesame Street tray puzzles from the 1970s. As I got older and transitioned from "baby" puzzles, I did many, many, many sea life puzzles. Bringing together the nostalgia from growing up, I decided to give Happy Dolphins by Wooden City a try.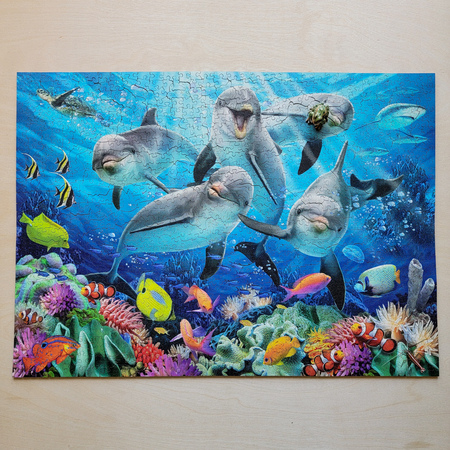 Wooden puzzles are a very different experience from cardboard. There is a wide price range depending on if you purchase laser cut (typically mass produced) or hand cut (intricately made by artisans who use a scroll saw to create the puzzle). Puzzle Warehouse stocks an affordable brand of laser cut wood puzzles called Wooden City which is a Poland-based company.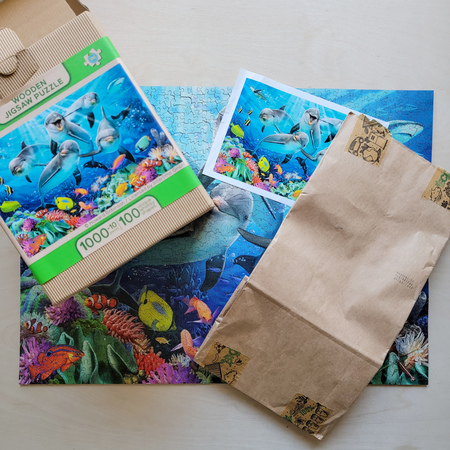 As soon as you open the box, your senses are engaged by the rich aroma of laser cut wood. What exactly does that smell like? It's hard to explain. Imagine you are sitting around a bonfire, the wood crackling as it burns. That campfire smell is the closest description to laser cut wood puzzles.
As you look at the pieces, you'll notice the shapes of the Wooden City puzzle pieces are very different from cardboard. You may see a somewhat familiar shape here and there, but the vast majority are intricate and unique.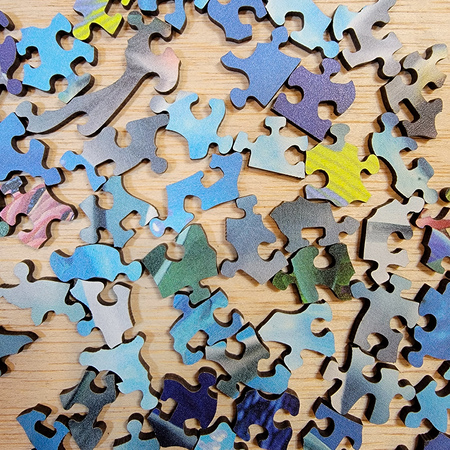 There are even pieces shaped like different animals and figures. These are typically called whimsies and rarely seen in cardboard puzzles. In Happy Dolphins, about 1/10th of the pieces were sea themed shapes.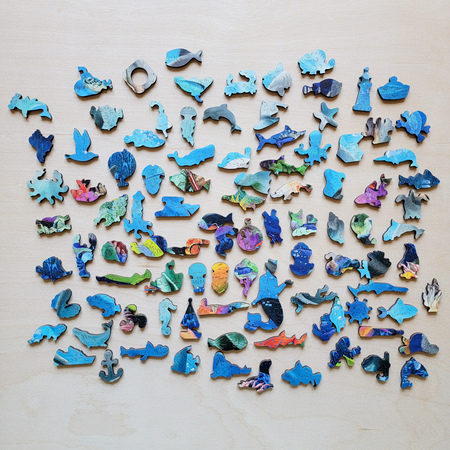 When I put wood puzzles together, I use the same sorting strategy as a cardboard puzzle. I organize my pieces by color. This helps me figure out a good starting point. Since most of this puzzle is blue, I started with the brightly colored fish. But I couldn't resist getting one of those Happy Dolphins together immediately.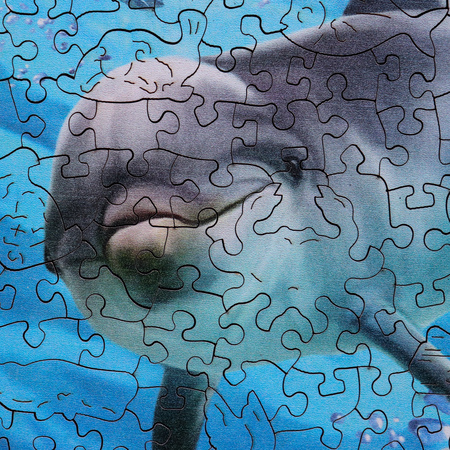 One thing I really loved about Wooden City puzzles is their commitment to sustainability. I talked about this in my Gibsons post last month as well. I do many jigsaw puzzles in a year so anytime I can buy puzzles from a company that uses sustainable practices is a bonus. Wooden City puzzles are eco-friendly and plastic free. The back of the puzzle also has a fun pattern on it. That's not something I've seen before on wooden puzzles.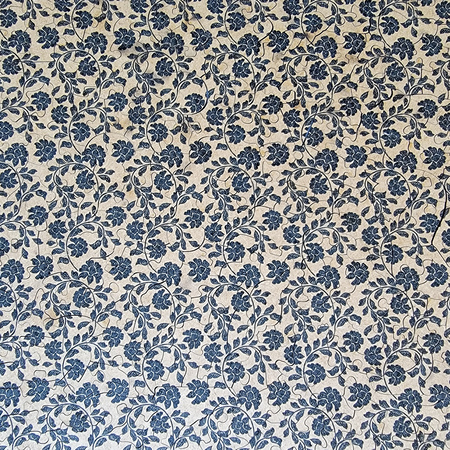 I'm so excited the Puzzle Warehouse stocks these fun and affordable puzzles from Wooden City. For some of them, you can even choose how many pieces for the puzzle. Be warned, wood puzzles tend to be much more challenging than cardboard!
Happy puzzling!
Diane aka Bizzle's Puzzles