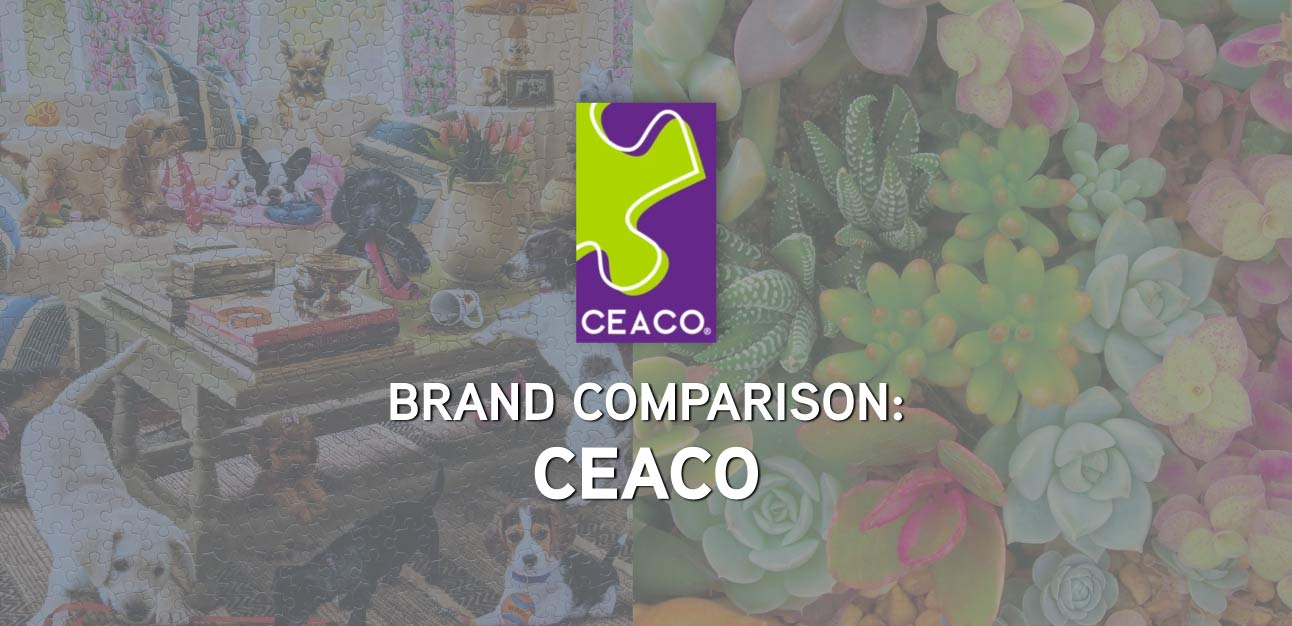 Brand Comparison: Ceaco
This page is part of our Puzzle Brand Comparison. You can find the overview page here
Shop Ceaco puzzles
Last Updated On: April 22, 2022
Summary: Ceaco puzzles offer a multitude of puzzle images, including their very popular Disney and Thomas Kinkade puzzles. The pieces center around a standard grid cut, with a slightly unique and fun take on the normal piece shapes. While the pieces are on the slightly thinner side, they are nice and sturdy. The puzzle box is compact, and includes a poster.
Image Categories: Disney, Thomas Kinkade, landscapes, Star Wars, fantasy, super heros, animals, collages, holiday, and more

Key Facts:
Cut: Random cut
Front Finish: Semi-glossy (some newer releases are matte)
Piece Backing: Plain chipboard
Piece Thickness: 1.5mm or 0.06in
Puzzle Dust Level: High
Piece Fit: It varies from puzzle to puzzle. Sometimes very tight and sometimes loose. You may need a tool to move larger sections. There can be false fits, but depends highly on the image.
Piece Counts Offered: 100, 200, 300, 500, 550, 700, 750, 1000, 1500, 2000
Packaging: Compact square boxes sealed with two stickers. Pieces come in a plastic bag.
Box Bonuses: Reference poster included
What Comes in the Box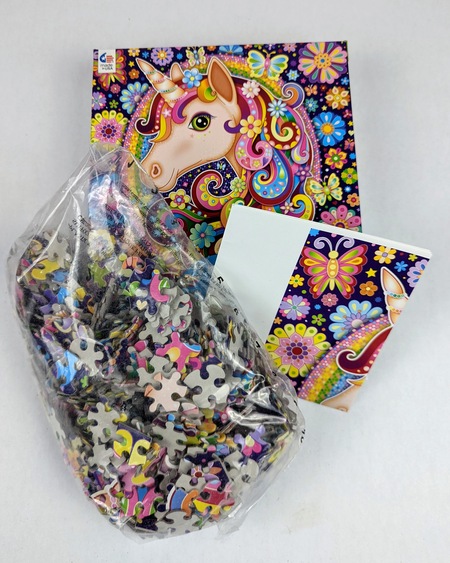 Examples of Piece Shapes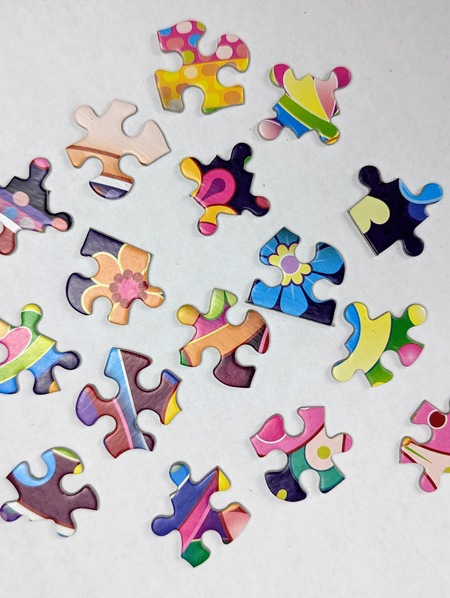 Front and Back of Box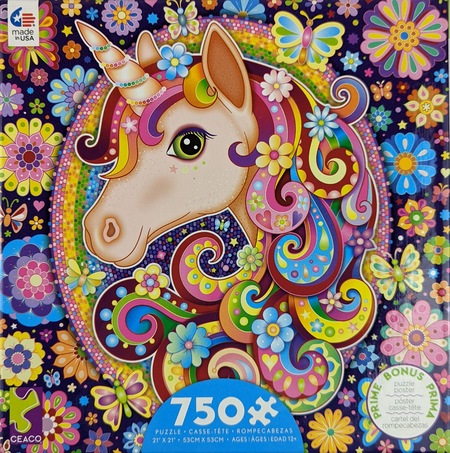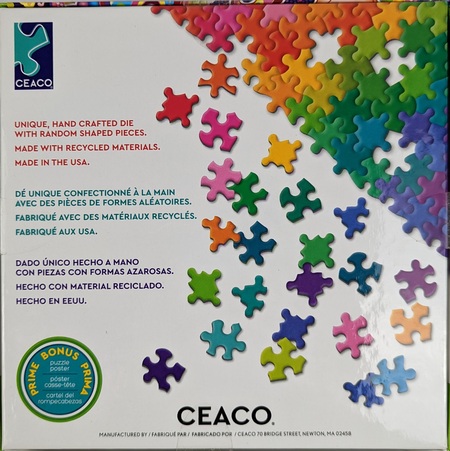 Completed Puzzle Image