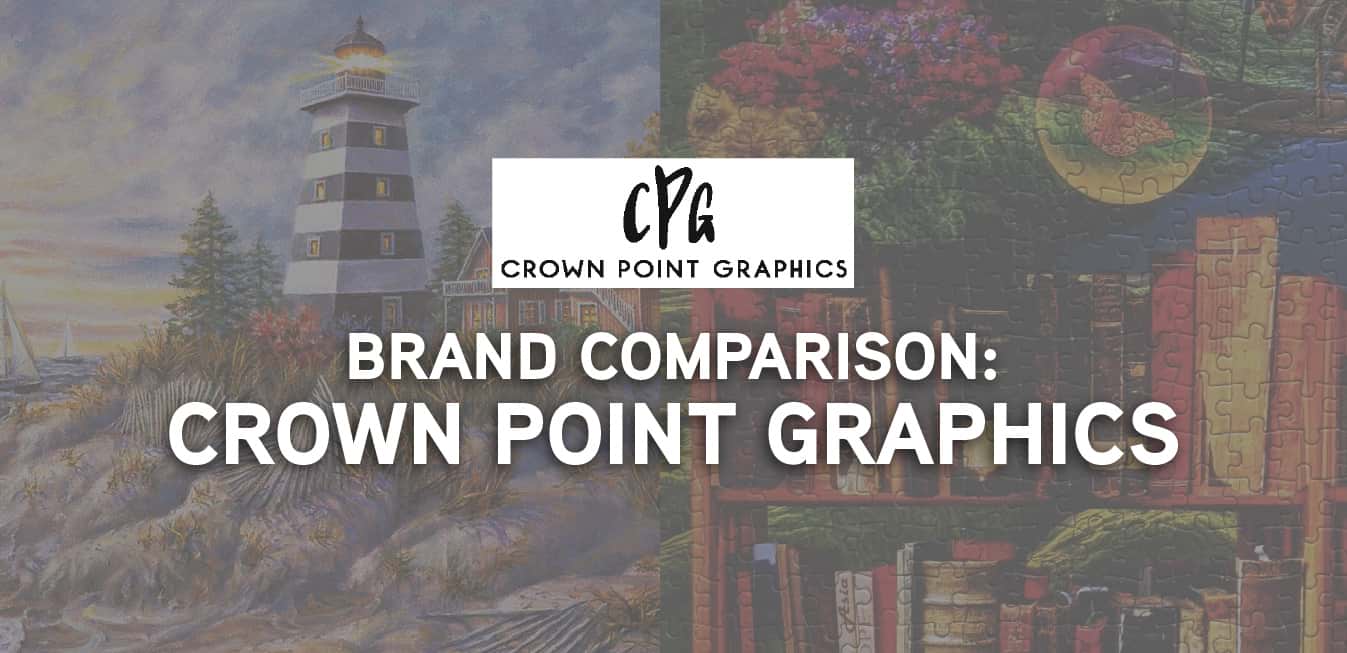 Brand Comparison: Crown Point Graphics
This page is part of our Puzzle Brand Comparison. You can find the overview page here
Shop Crown Point Graphics puzzles
Last Updated On: April 22, 2022
Summary: Crown Point Graphics might be new to the puzzling game, but they are paper product pros. Originally known for producing cards and fine stationary, they decided to start designing puzzles in 2020. Their puzzles feature original art ranging from surreal to Americana.
Image Categories: Americana, holiday, animals, nautical, cottage scenes, and more

Key Facts:
Cut: Ribbon cut
Front Finish: Soft touch matte
Piece Backing: White paper
Piece Thickness: 1.8mm or 0.07in
Puzzle Dust Level: Low
Piece Fit: You can pick up the full puzzle at the end, but will need a tool to move around smaller sections
Piece Counts Offered: 1000
Packaging: 13"x8.75" x 2.25" rectangular box. The box of sealed on two sides with plastic stickers, the pieces are in a non-resealable plastic bag.
Box Bonuses: Information about the artist is featured on the back of the box and a 18"x12" poster is included.
What Comes in the Box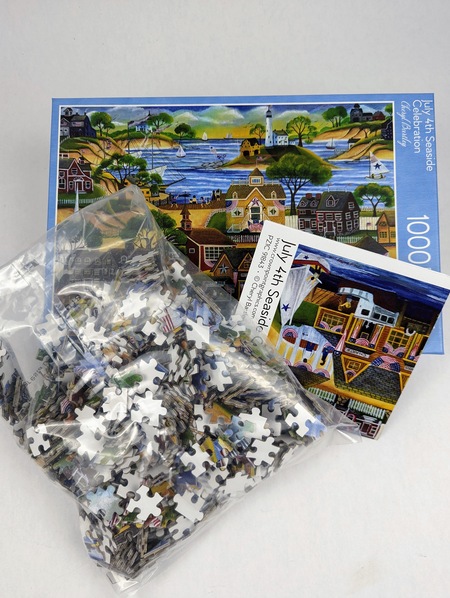 Examples of Piece Shapes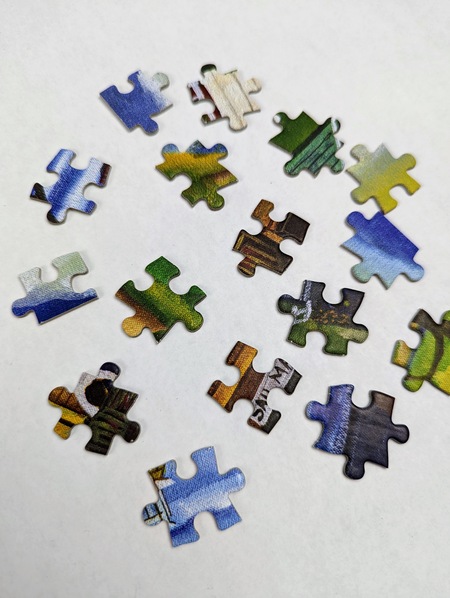 Front and Back of Box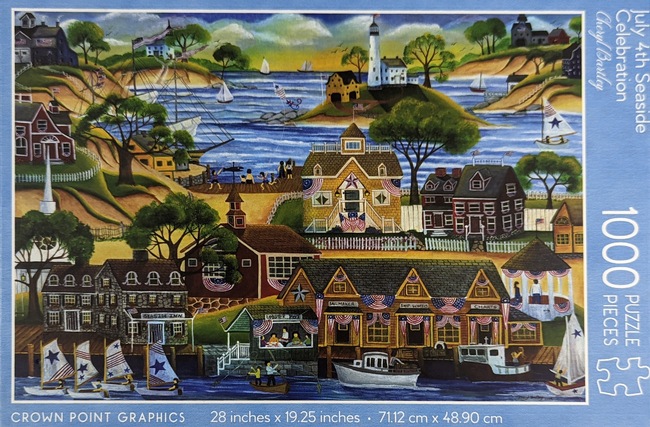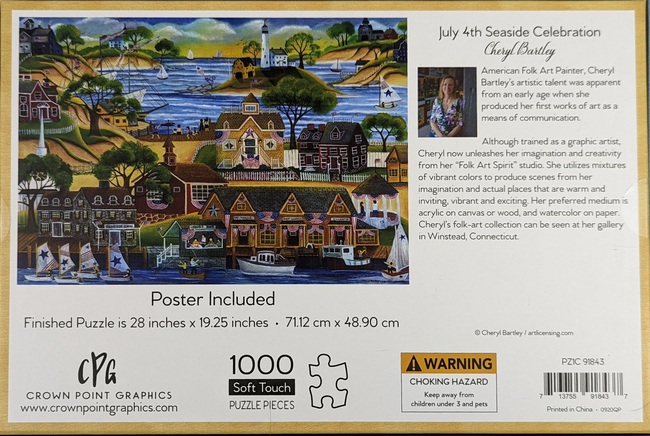 Completed Puzzle Image