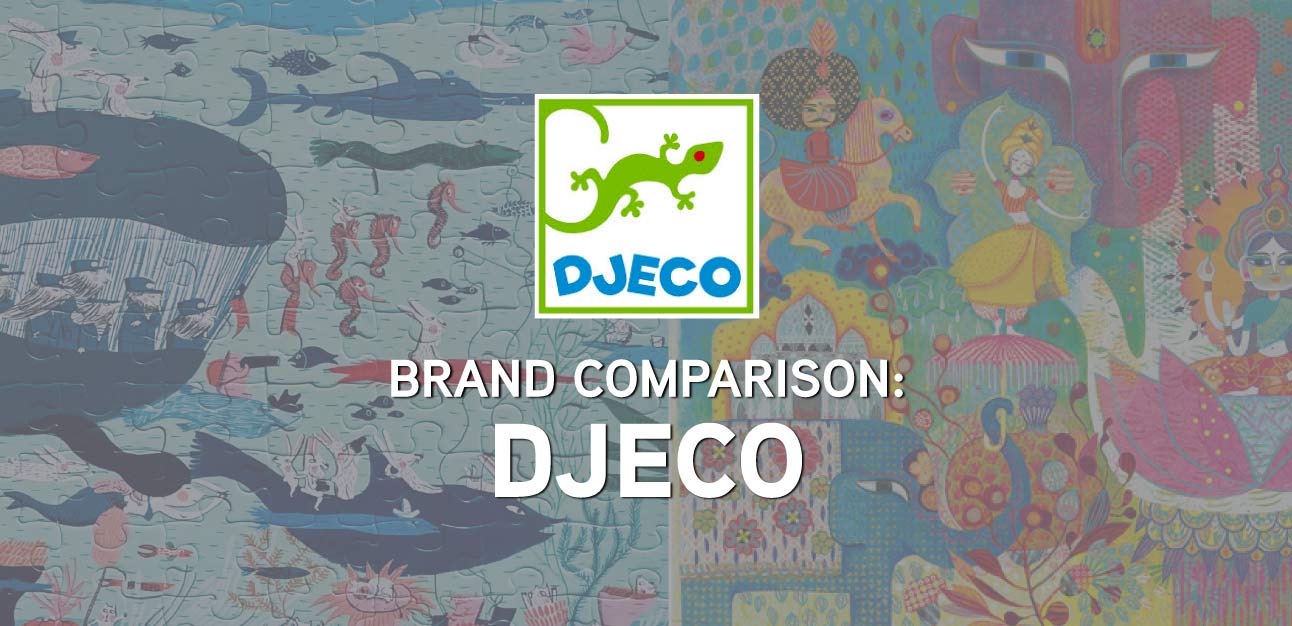 Brand Comparison: Djeco
This page is part of our Puzzle Brand Comparison. You can find the overview page here
Shop Djeco puzzles
Last Updated On: April 22, 2022
Summary:
Image Categories: Animals, children's puzzles, whimiscal, fantasy, shaped puzzles, and more

Key Facts:
Cut: Varies by puzzle. Random cut on the shaped puzzles, but ribbon cut on others.
Front Finish:
Piece Backing: Printed backing
Piece Thickness:
Puzzle Dust Level: Low
Piece Fit:
Piece Counts Offered: 100, 150, 200, 300, 350, 1000
Packaging: Box size and shape varies. Boxes are sealed with stickers. Pieces come bagged in a single use plastic bag.
Box Bonuses: Includes reference poster
What Comes in the Box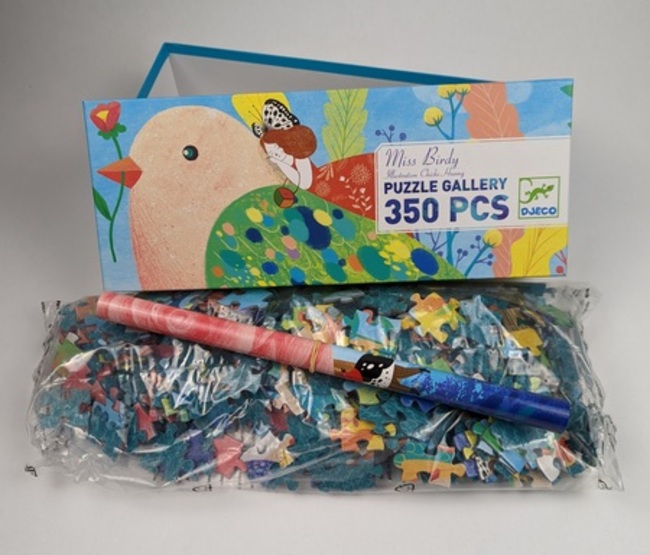 Examples of Piece Shapes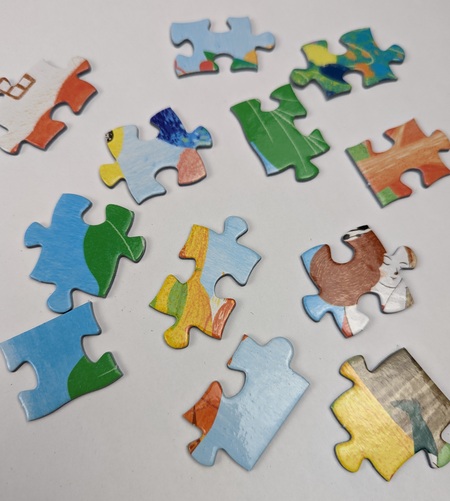 Front and Back of Box


Completed Puzzle Image