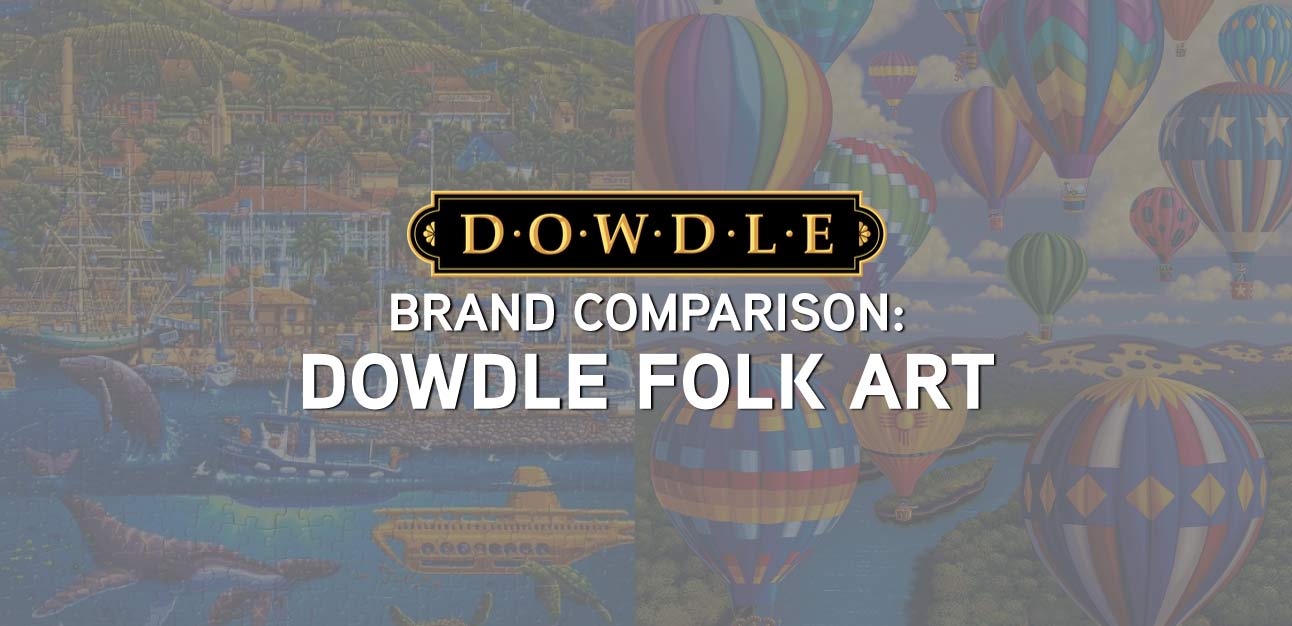 Brand Comparison: Dowdle
This page is part of our Puzzle Brand Comparison. You can find the overview page here

Shop Dowdle puzzles
Last Updated On: April 24, 2022
Summary: Every Dowdle puzzle features the artwork of Eric Dowdle. Eric reproduces destinations from around the world with his own unique and creative twist. The boxes are compact, and the pieces are housed in a resealable plastic bag. Does something look familiar? Check out the poster, as there are fun facts about the landmarks and people that are included in the puzzle. The pieces are sturdy and generally feature a ribbon cut, although a few puzzles might be random cut! Anywhere from 100 to 1000 pieces, with many of the same images being offered in multiple piece counts, you can choose your challenge level. Looking for something different: check out the new mini wooden 250 piece puzzles as well.
Image Categories: Americana, children's puzzles, animals, landmarks, original art, travel, history, geography, landscapes, holiday, nautical, and more

Key Facts:
Cut: Random cut
Front Finish: Semi-glossy
Piece Backing:
Piece Thickness:
Puzzle Dust Level:
Piece Fit:
Piece Counts Offered: 100, 300, 500, 1000
Packaging: Box is a compact square. It comes wrapped in a branded sleeve. The pieces come bagged in a non reuseable bag.
Box Bonuses: Reference poster and reuseable plastic bag included
What Comes in the Box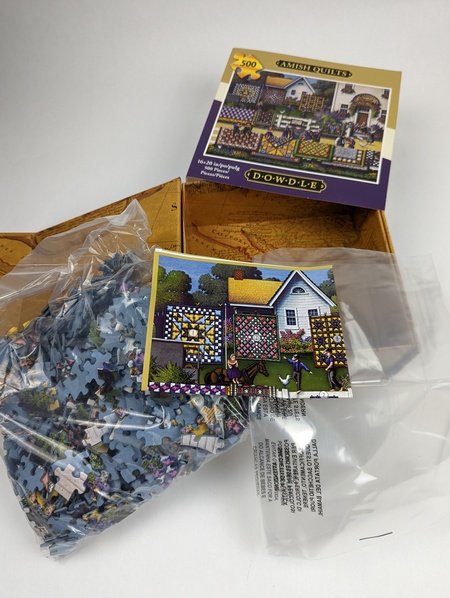 Examples of Piece Shapes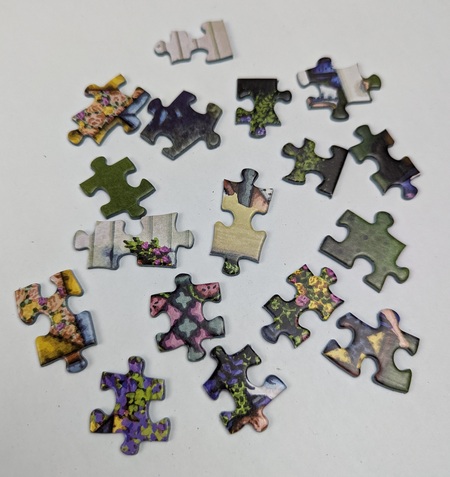 Front and Back of Box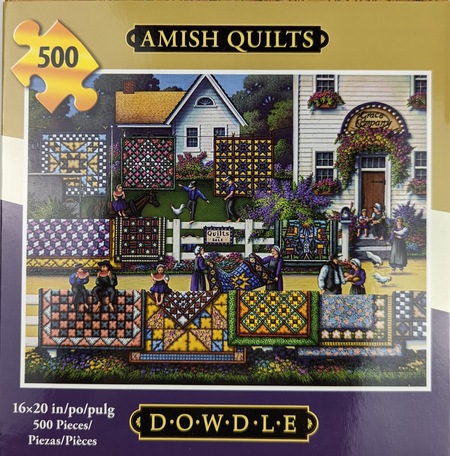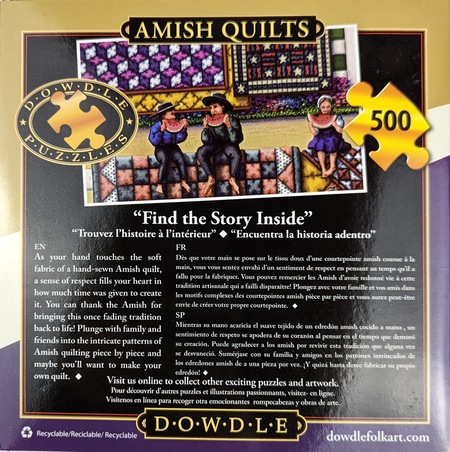 Completed Puzzle Image