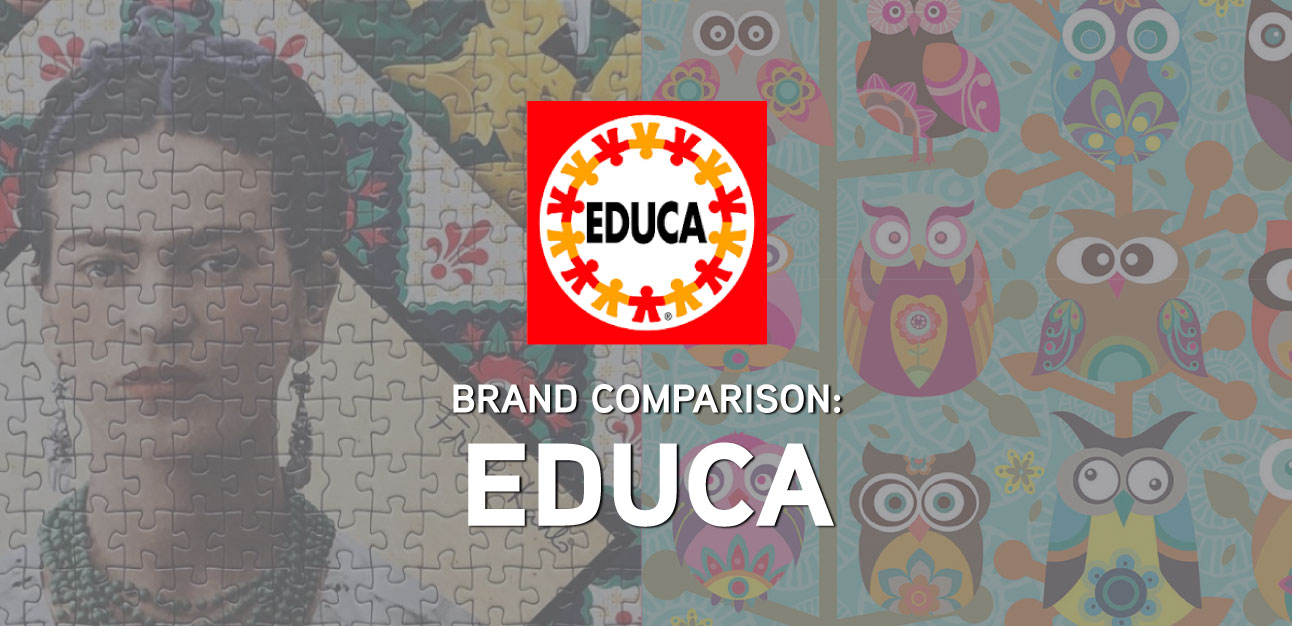 Brand Comparison: Educa
This page is part of our Puzzle Brand Comparison. You can find the overview page here
Shop Educa puzzles
Last Updated On: April 25, 2022
Summary: Educa puzzles come in a wide array of sizes and styles. They offer everything from fine art to modern illustrations to photography and so much more. With piece counts spanning from 28 to 42,000, Educa has something for the littlest puzzler to the expert dissectologist. The pieces are a standard grid cut, with some pieces having a curved edge rather than a connector. The pieces are average thick and are nice and sturdy with a matte finish. The puzzle box are large and rectangular.
Image Categories: Fine art, landscapes, animals, portraits, cartoon, cityscapes, photography, illustration, and more

Key Facts:
Cut: Standard grid cut with some non interlocking pieces
Front Finish: Matte
Piece Backing: Plain Chipboard
Piece Thickness: 1.8mm or 0.07in
Puzzle Dust Level: Medium
Piece Fit: Loose, but monogamous fit. Some pieces have a curved side rather than a connector. You can slide completed sections across a smooth puzzle surface, but you will need a tool to lift and move sections.
Piece Counts Offered: 28, 100, 200, 300, 350, 500, 800, 1000, 1500, 2000, 3000, 6000, 8000, 33600, 42000
Packaging: Boxes are large rectangles for 1,000-piece count and above. Lower piece counts come in slightly smaller, thinner boxes. The box comes wrapped in plastic and the pieces come bagged.
Box Bonuses: 500-piece count and higher includes puzzle glue
What Comes in the Box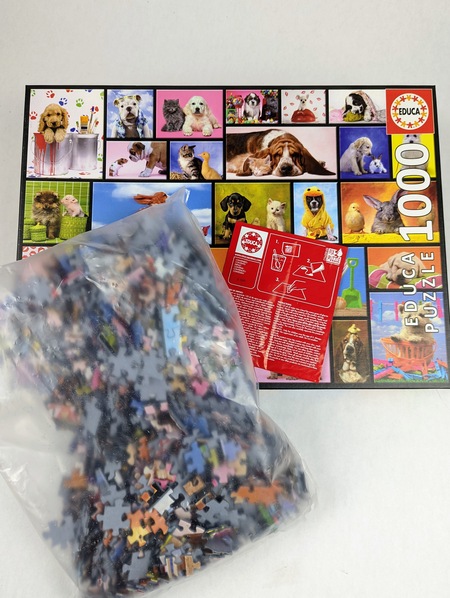 Examples of Piece Shapes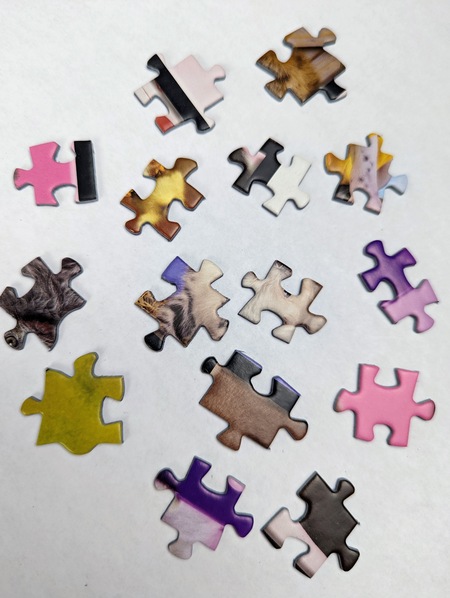 Front and Back of Box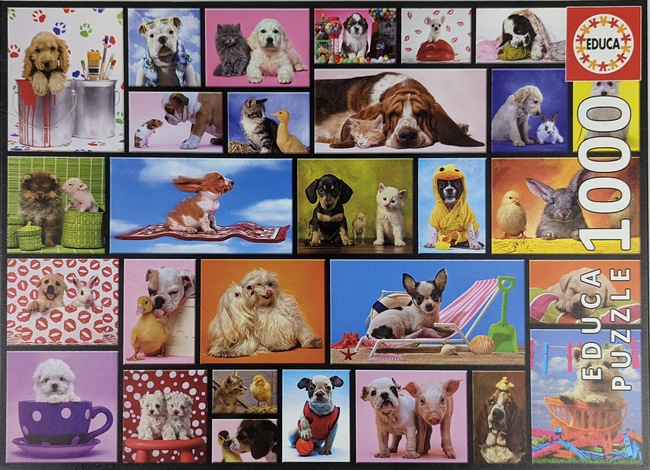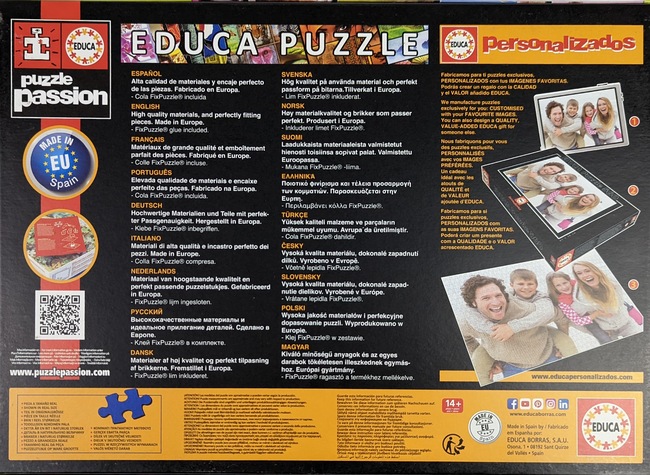 Completed Puzzle Image