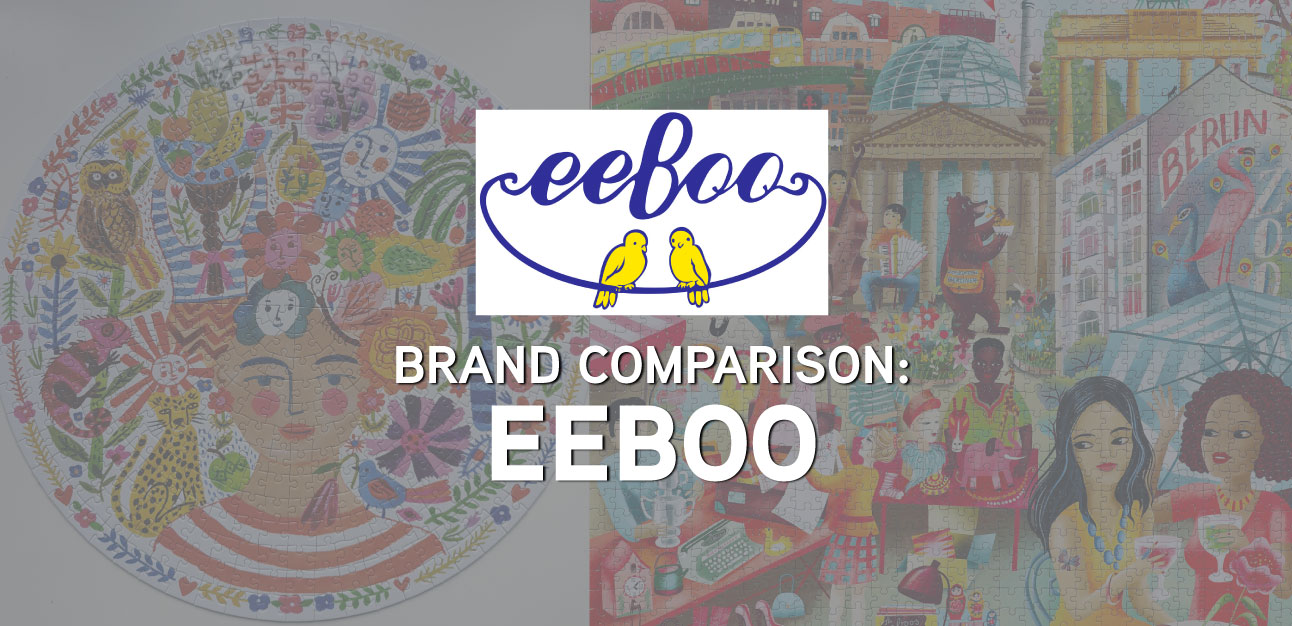 Brand Comparison: eeBoo
This page is part of our Puzzle Brand Comparison. You can find the overview page here
Shop eeBoo puzzles
Last Updated On: February 13th, 2023
Summary: eeBoo is a US based, woman owned puzzle business, that specializes in bright and contemporary puzzle images. Their puzzle pieces are grid cut and feature a beautiful glossy finish. They are 1.8mm thick, sturdy, and have a nice tight piece fit. eeBoo puzzle boxes are just as colorful as their puzzles, and include a poster.
Image Categories: Animals, Original Art, Flowers, Space, Travel, Whimsical, and more

Key Facts:
Cut: Ribbon cut with varying shapes
Front Finish: Very glossy, printed with vegetable-based inks on FSC certified material
Piece Backing: Recycled board
Piece Thickness: 1.6mm or 0.06in
Puzzle Dust Level: Low
Piece Fit: Depending on the image, there is potential for false fits. You will need a tool to help move sections around.
Piece Counts Offered: 20, 48, 64, 1000, 500, 1000
Packaging: Boxes are large squares. They come sealed with two stickers and pieces come in plastic bag. Newer releases come in a compostable bag.
Box Bonuses: A generously-sized, color puzzle image insert that is 10.5" x 10.5".Poster image is comparable to the size of the box
What Comes in the Box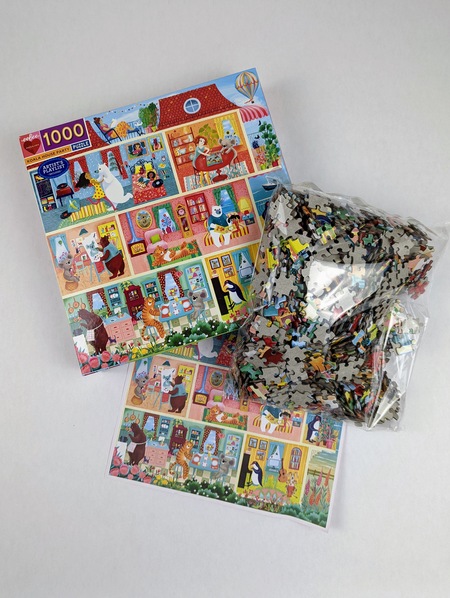 Example of Piece Shapes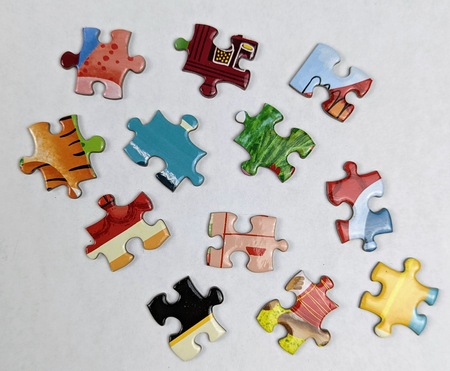 Front and Back of Box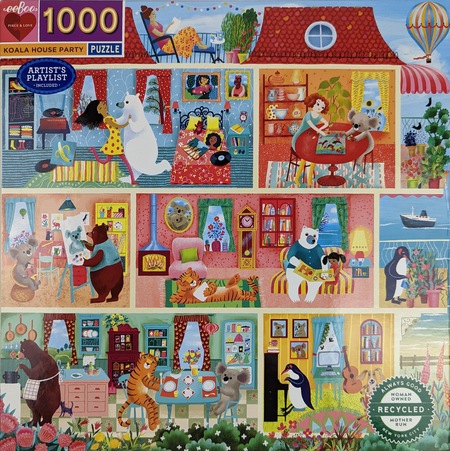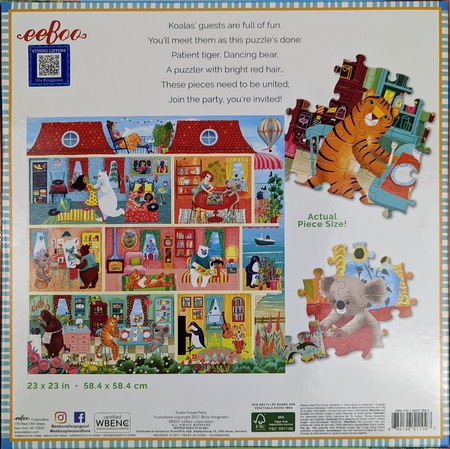 Completed Puzzle Image