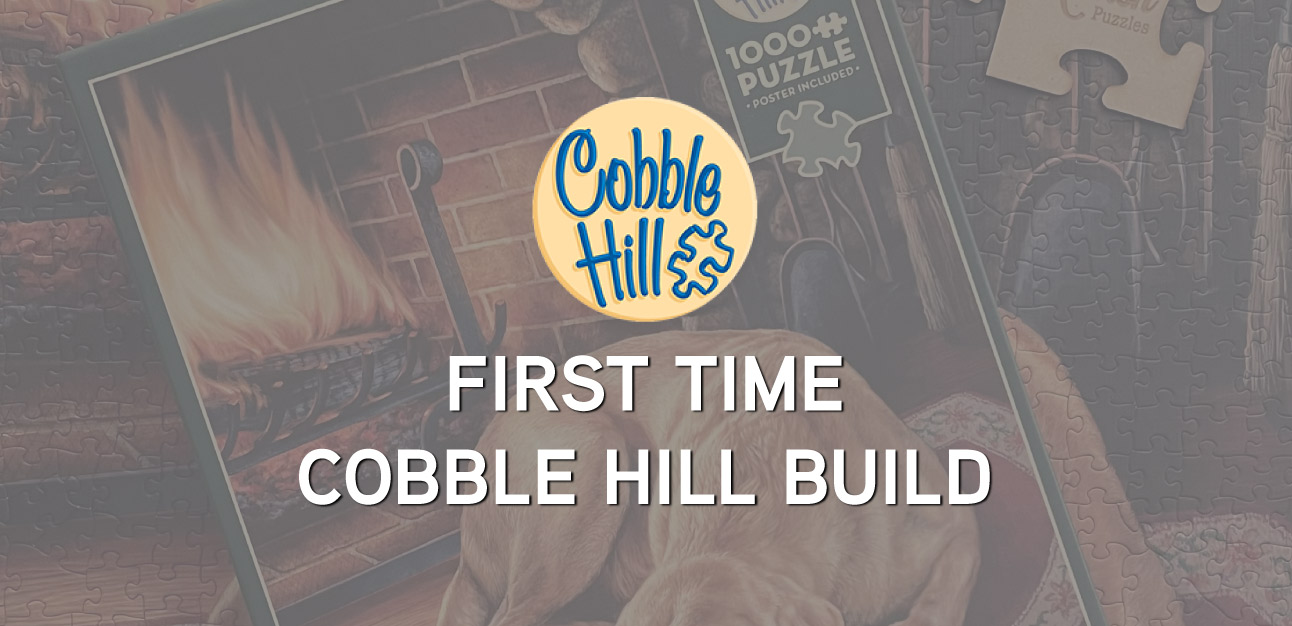 First Time Cobble Hill Build
Cobble Hill. If you say that to just about any puzzler, you'll undoubtedly hear them exclaim: "I love Cobble Hill puzzles!". Known for their beautiful images and random cut pieces, Cobble Hill is a popular brand in the puzzle community. Here in Australia, I tend to shop for puzzles in physical stores and for that very reason, it can take me quite a while to acquire many of the more common international brands. I have a wishlist a mile long of puzzle brands I want to try (I mean, don't we all?). For the longest time, Cobble Hill has been sitting right at the top of that list.
I had my eye on Cobble Hill's "Home is Where the Dog is" and my husband was aware of this. My birthday was in January and my husband came through with this beautiful puzzle as my birthday gift. I wasted no time, my gift was on my puzzle board that same day.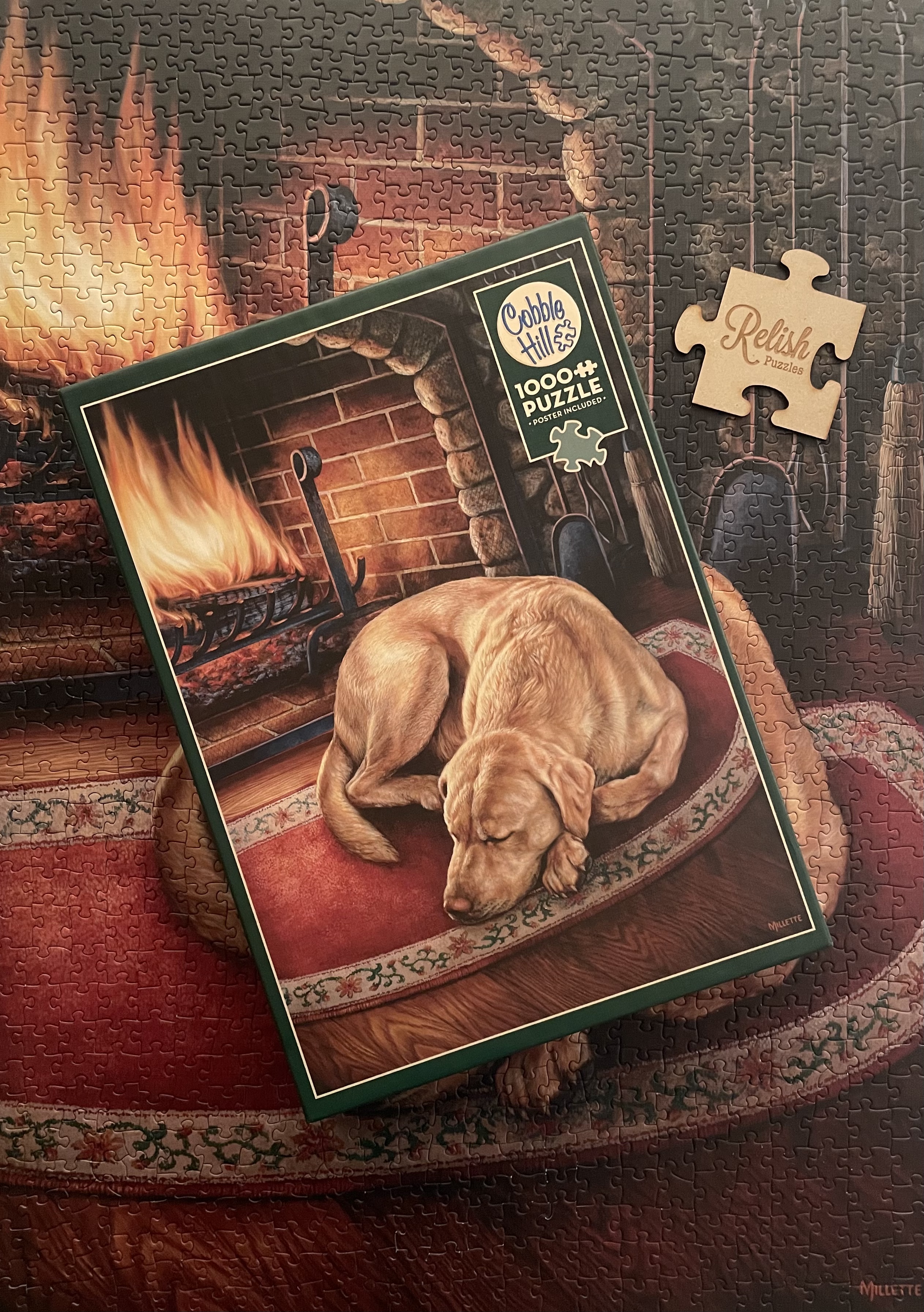 I don't shy away from a challenge when it comes to puzzles, but I often underestimate the difficulty level of the build before I start. I sorted the pieces and quickly realized I had yet again taken a trip to the land of challenge. All of the signs were there, the darker sections in the background, the random cut pieces, the fur…. So. Much. Fur. I blame the dog. I saw the beautiful dog and didn't look any further than that.
I have no problem with travelling through the land of challenge, but a strategy is required. I needed my anchor points. I needed those obvious details that go together easily that I could work off of. Even though the dog is the central focus, it was absolutely not the dog in this instance. There was a rug with detailed edges and a fire in the fireplace that I could easily piece together as anchor points to help build the rest of the puzzle.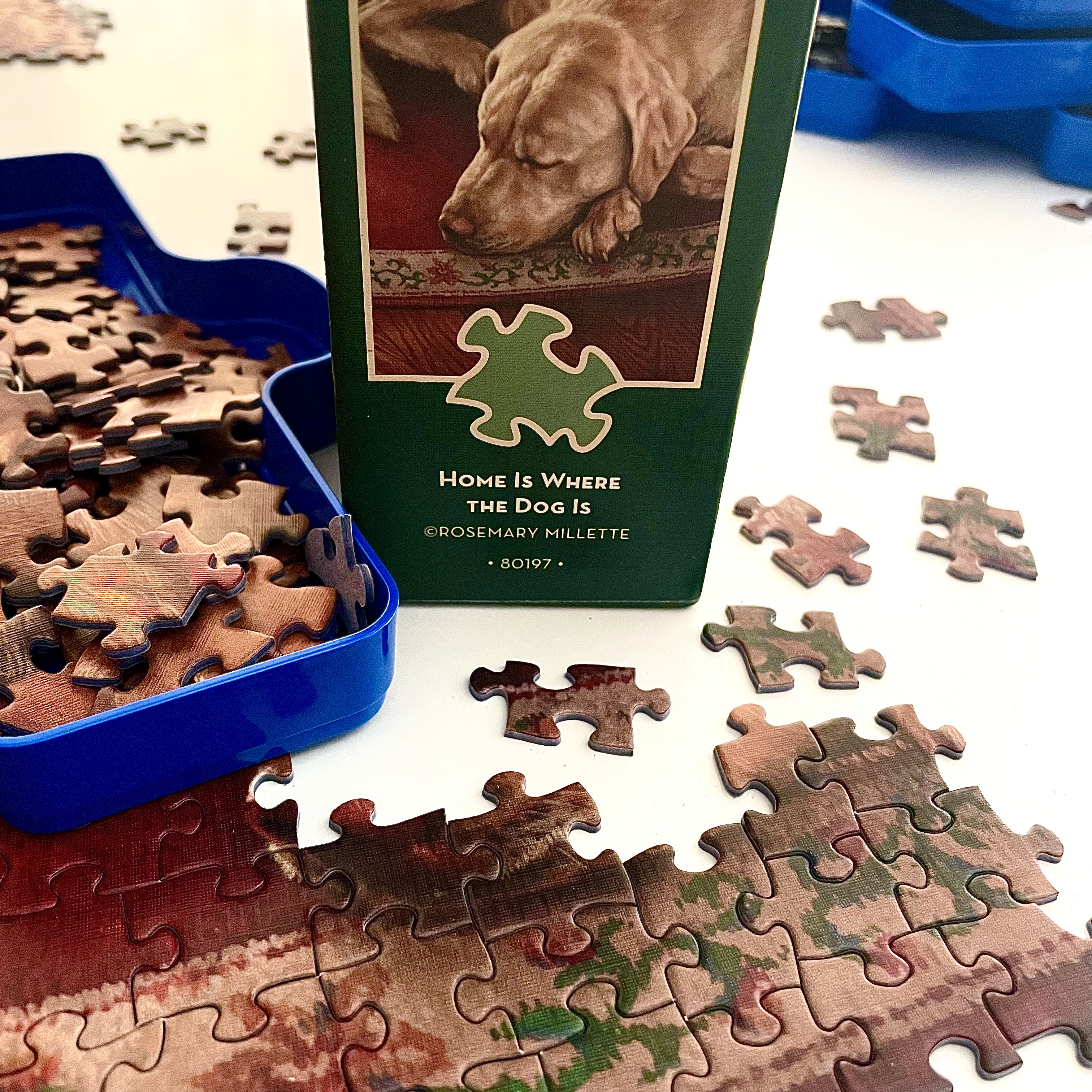 Once my strategy was in place I could appreciate my very first Cobble Hill experience. Cobble Hill are known for creating quality puzzles but without a doubt, it's their random cut pieces that are the hook for many puzzlers. Random cut pieces don't seem to make their way into my puzzle collection a lot and I love random cut. I find trying to work out their placement an extra level of fun when building a puzzle. While this piece cut certainly added to the challenge level of this particular puzzle, it wasn't at all frustrating and it also made for an addictive session each time I sat at my puzzle board.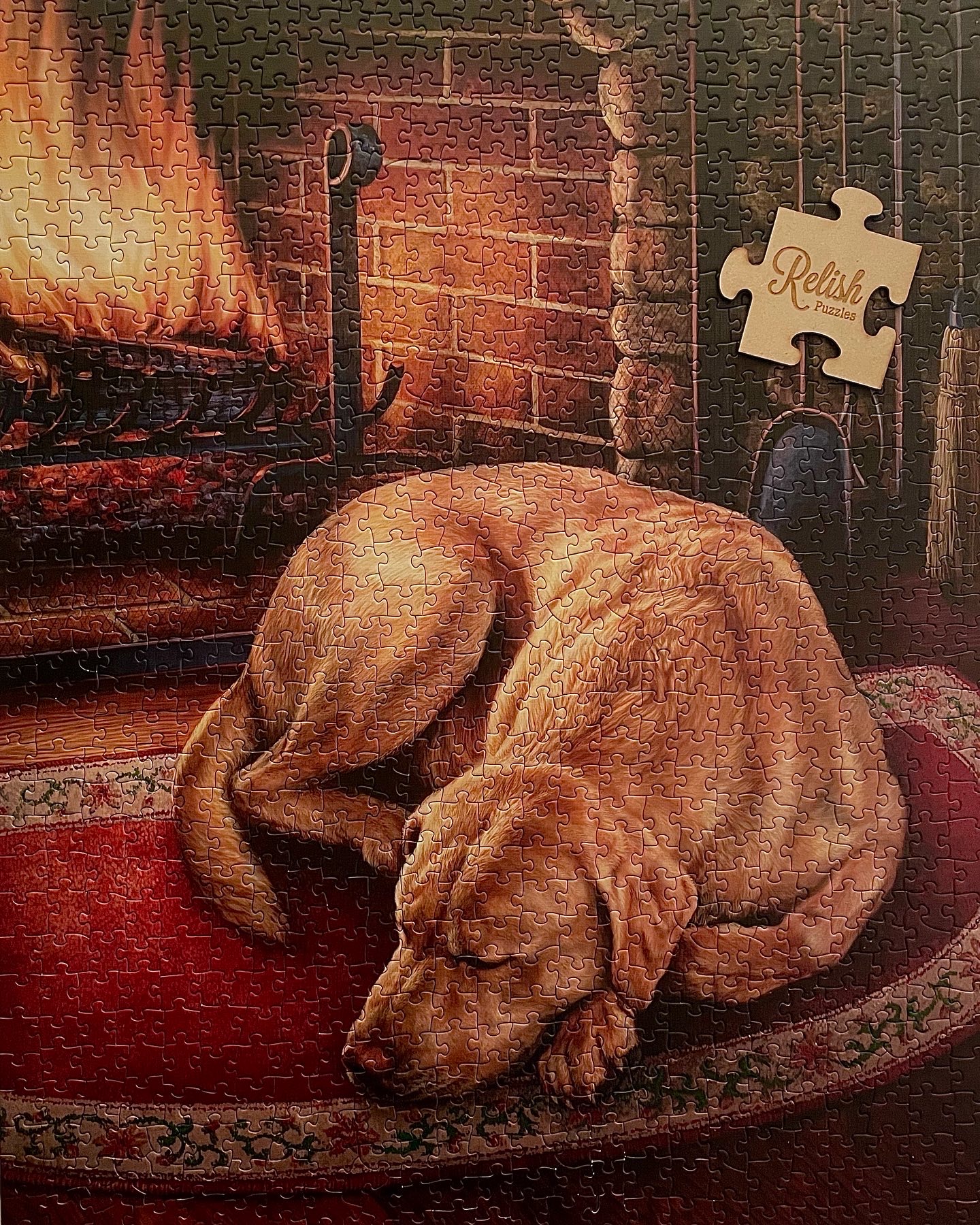 Cobble Hill prides themselves on their "Fun(ky)" pieces and ask you to challenge yourself to an unconventional puzzle experience. I accepted the challenge and I'm so glad I did. This was my first Cobble Hill build and I was really impressed by the quality of everything, from the box to the image itself, right down to the way the pieces fit together. You'll find a large selection of Cobble Hill puzzles on the Puzzle Warehouse website. The range of images that Cobble Hill provide will suit any puzzler. You'll find your challenging images as well as images for a more relaxed puzzling experience. Either way, you can make your choice knowing you are going to be building a fun and high quality puzzle.
If any of you would like to visit me in the land of challenge, you can find "Home is where the dog is" here. Are you ready to challenge yourself to an unconventional puzzle experience?
Rell @relishpuzzles
I love random cut pieces too! Thanks for the great information on your strategy and what you used as your anchor points when building this puzzle.
I'm so happy you got a Cobble Hill! I love, love, love the random piece shapes.
Amanda K. - Cincinnati, OH
This is such a beautiful puzzle Rell! Definitely looks ridiculously challenging though, great job!