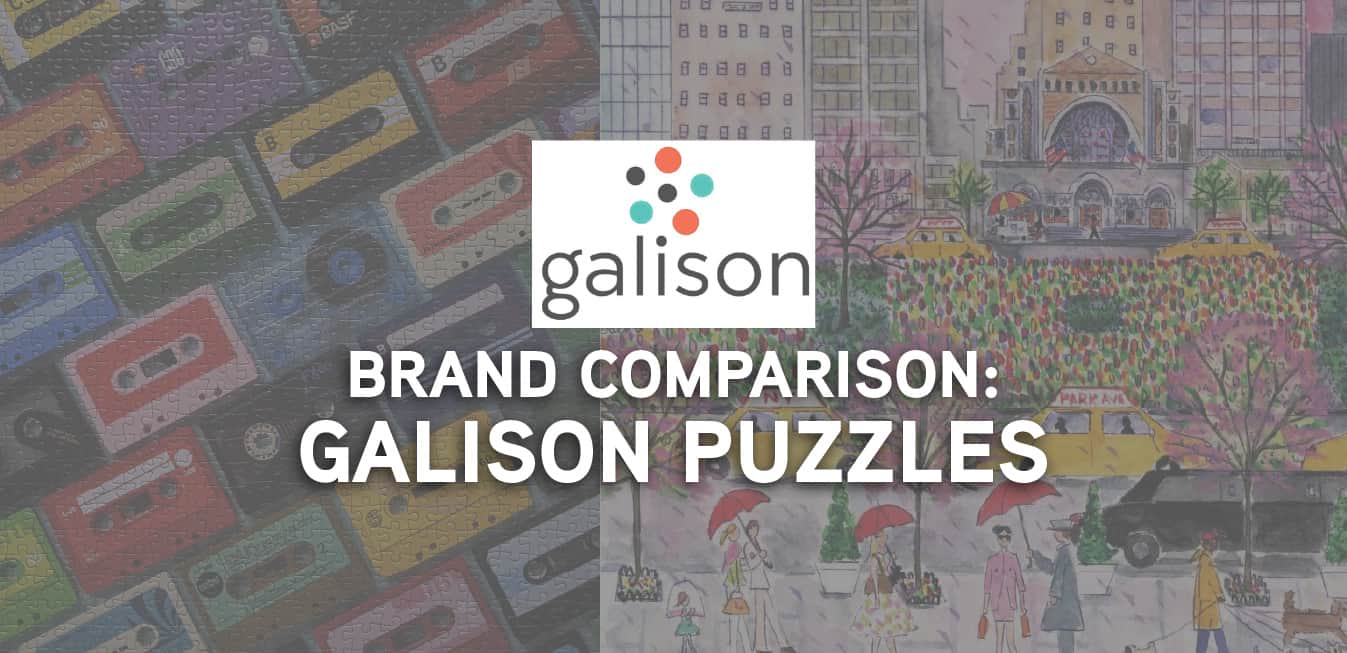 Brand Comparison: Galison
Stay tuned! This brand comparison page is coming soon!
This page is part of our Puzzle Brand Comparison. You can find the overview page here
Shop Galison puzzles
Last Updated On: December 2nd, 2021
Summary: Galison's brightly colored puzzles really pack a punch. They release new puzzles frequently and the artwork is very culturally relevant. Some of their puzzles are prints of modern art by famous artists. Galison puzzles have a slightly glossy finish and classic grid-cut pieces. The boxes are compact and sturdy and contain a poster of the puzzle image.
Image Categories: Collages, City Life, Modern Art, Animals, Photography, and more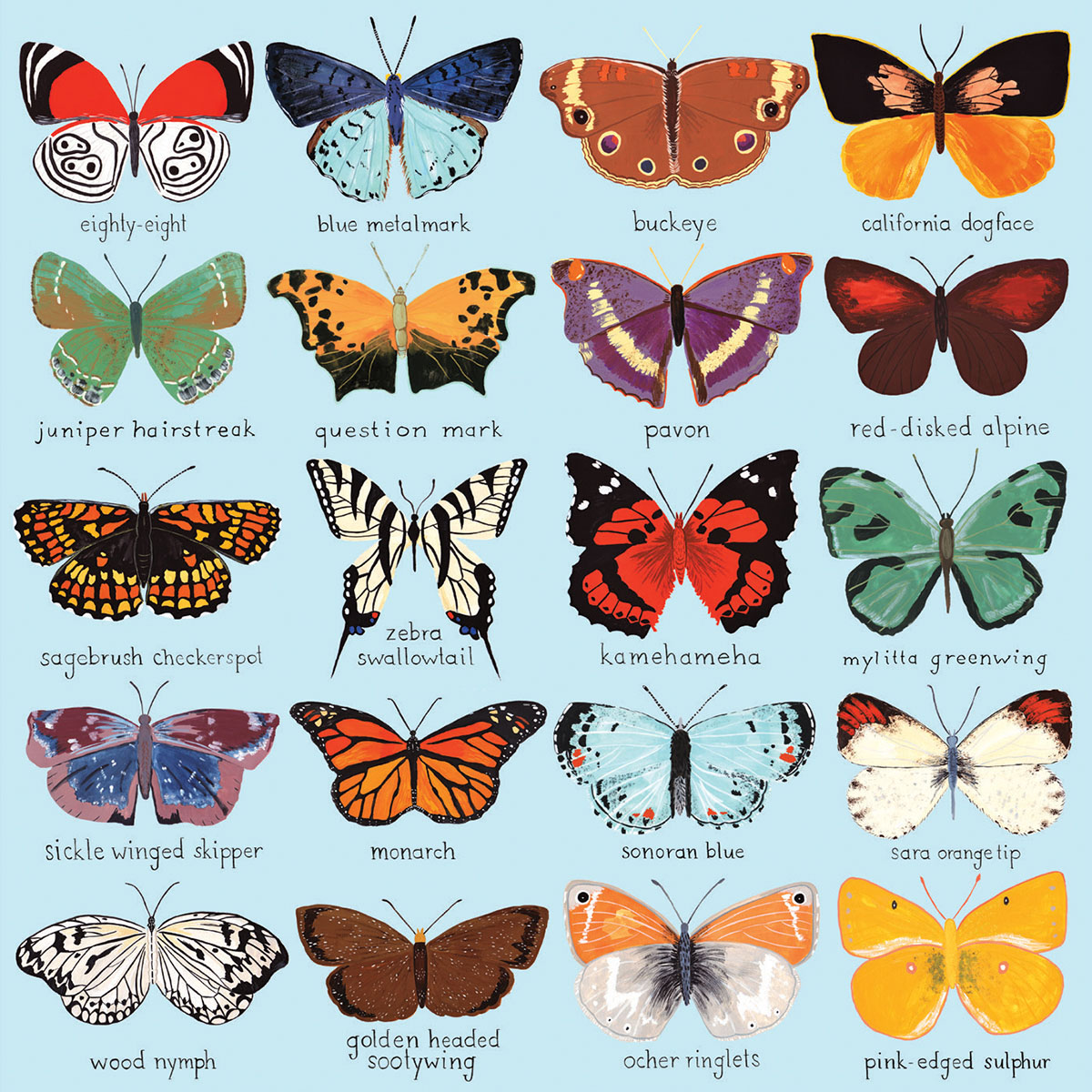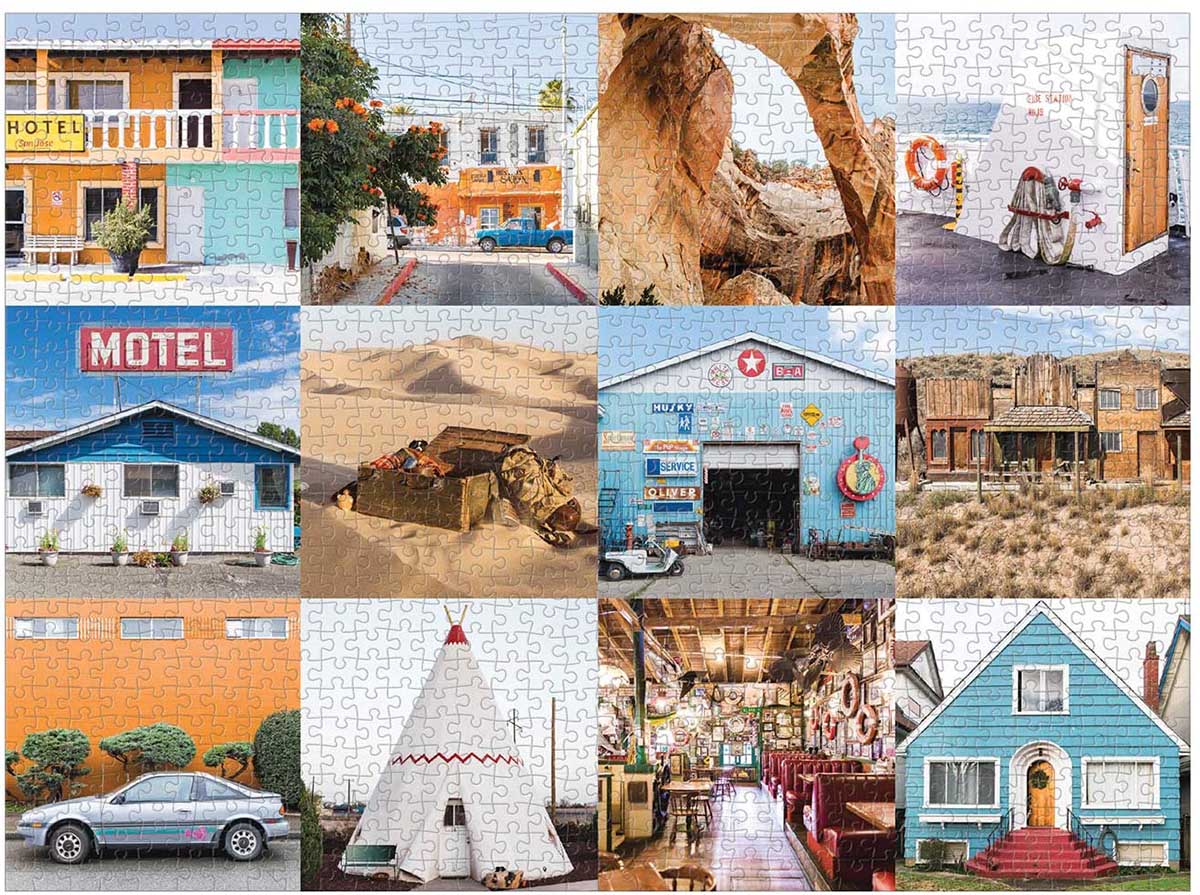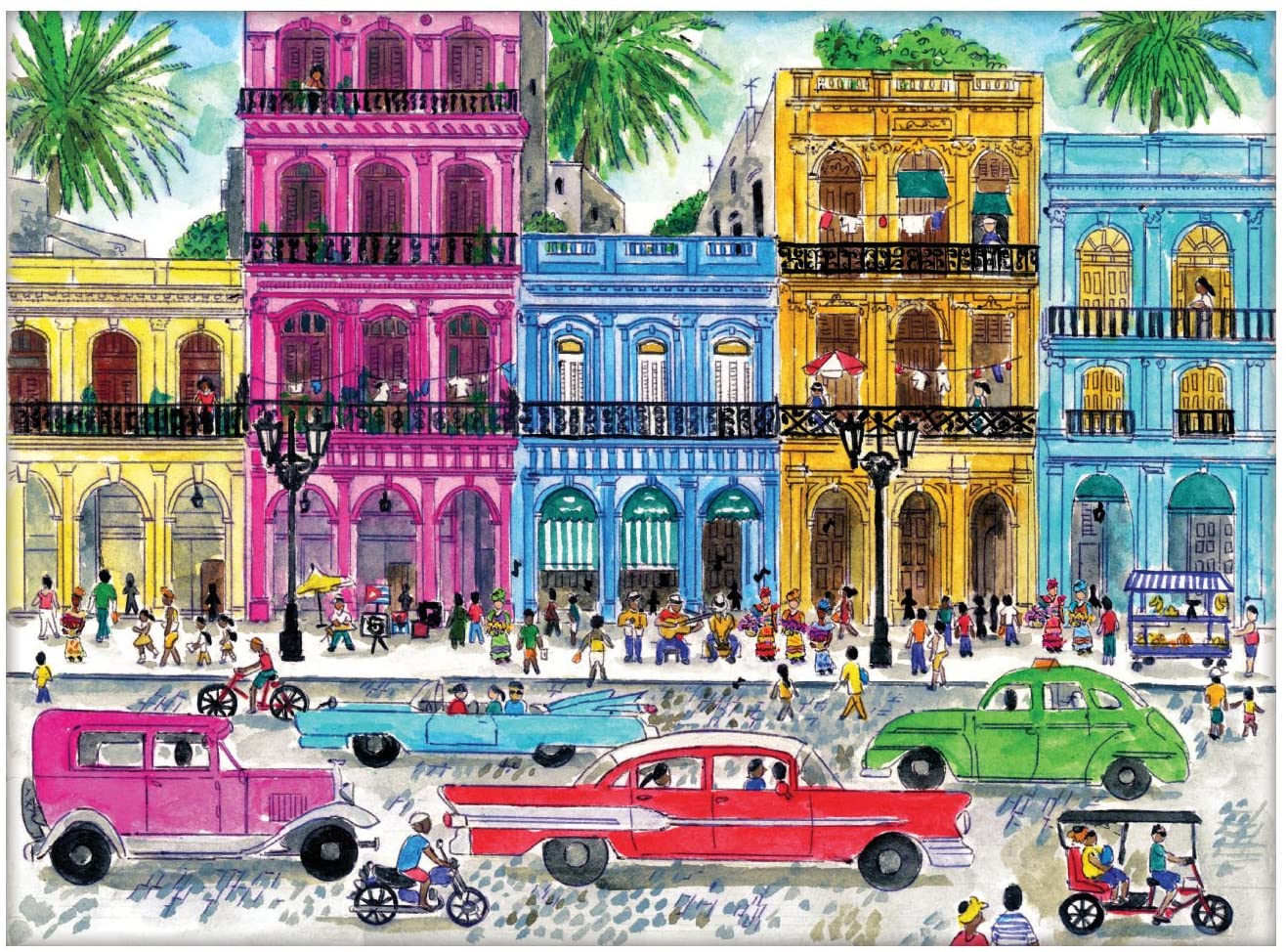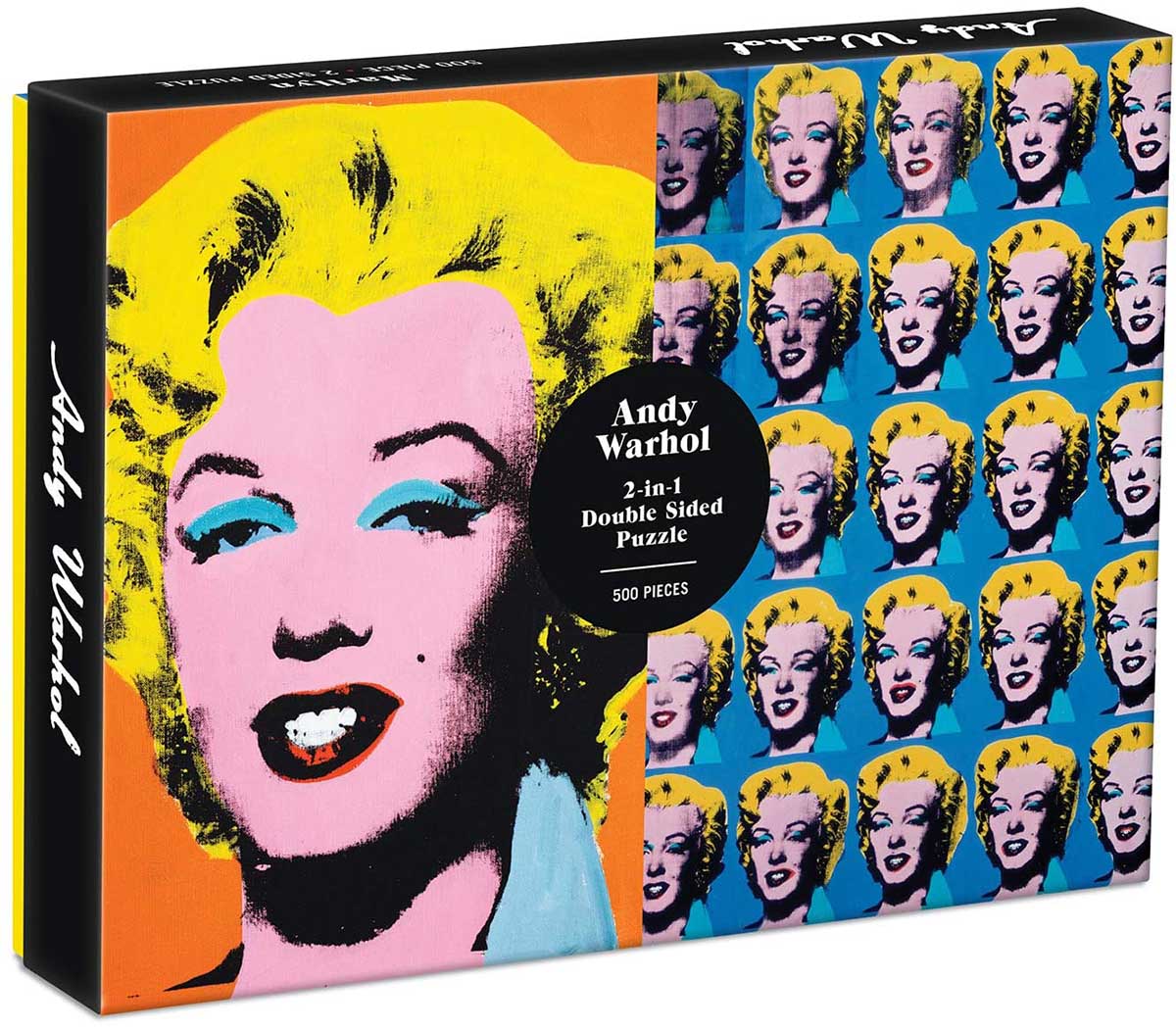 Key Facts:
Cut: Ribbon cut with a variety of piece shapes
Front Finish: Semi-Glossy
Piece Backing: White paper with gloss
Piece Thickness: 1.6mm or 0.06in
Puzzle Dust Level: Low
Piece Fit: Very tight fit. You can move large sections without assistance. Pieces are unique enough that there are not many false fits.
Piece Counts Offered: 100, 300, 500, 750, 1000, 1500, 2000
Packaging: Small square box or medium size rectangle depending on puzzle. Pieces come in plastic bag
Box Bonuses: Includes poster that is the same size and shape as the box