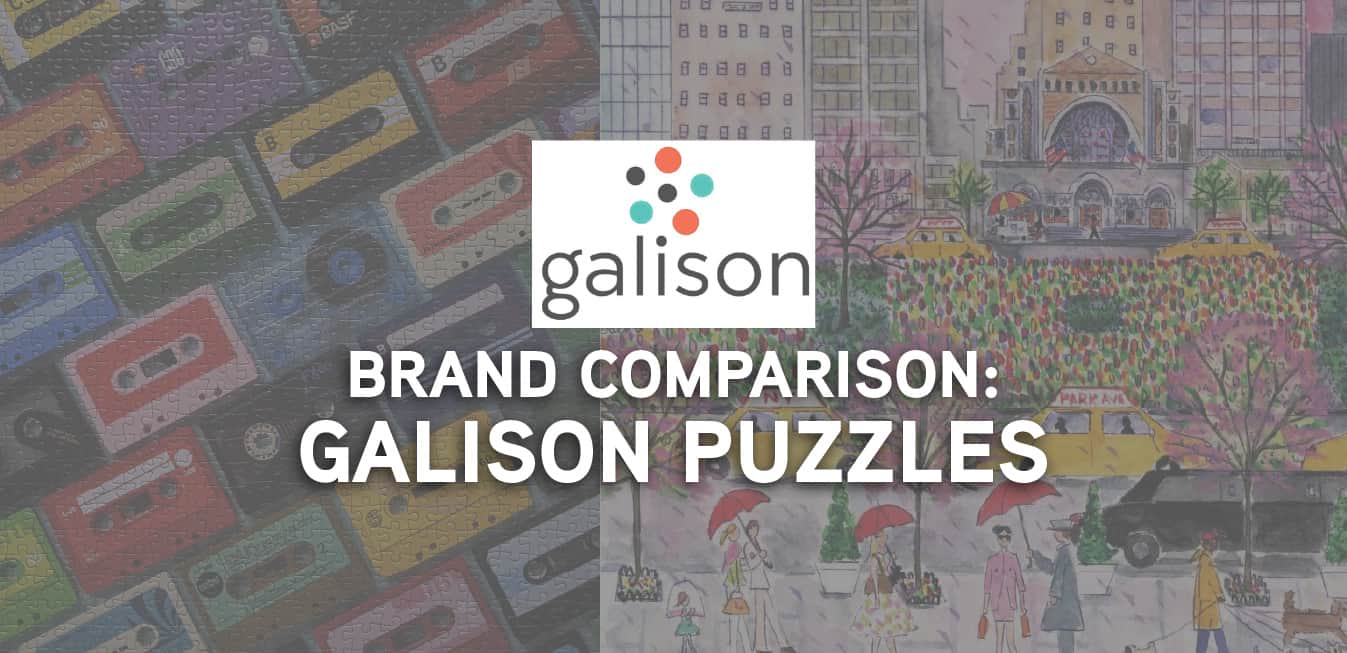 Brand Comparison: Galison
This page is part of our Puzzle Brand Comparison. You can find the overview page here
Shop Galison puzzles
Last Updated On: February 13th, 2023
Summary: Galison's brightly colored puzzles really pack a punch. They release new puzzles frequently and the artwork is very culturally relevant. Some of their puzzles are prints of modern art by famous artists. Galison puzzles have a slightly glossy finish and classic grid-cut pieces. The boxes are compact and sturdy and contain a poster of the puzzle image. They even offer shaped and double sided puzzles!

Image Categories: Collages, City Life, Modern Art, Animals, Photography, and more

Key Facts:
Cut: Grid cut with 2-in-2-out pieces, some newer releases have random cut pieces
Front Finish: Semi-Glossy
Piece Backing: White paper with gloss
Piece Thickness: 1.6mm or 0.06in
Puzzle Dust Level: Low
Piece Fit: They typically have a very tight fit. You can move large sections without assistance. Pieces are unique enough that there are not many false fits.
Piece Counts Offered: 100, 300, 500, 650, 750, 1000, 1500, 2000
Packaging: Small square box or medium size rectangle depending on puzzle. Pieces come in plastic bag
Box Bonuses: Includes poster that is the same size and shape as the box
What Comes in the Box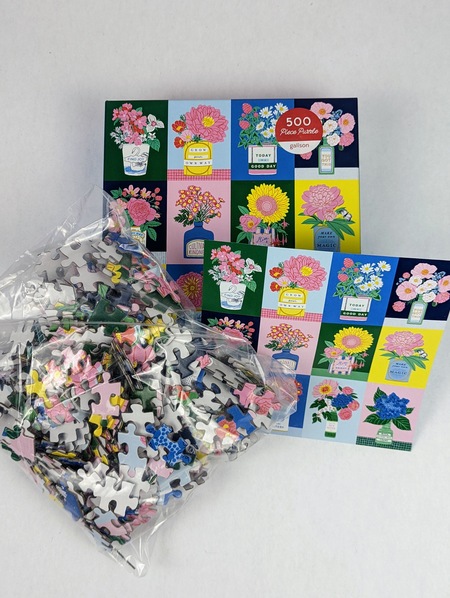 Examples of Piece Shapes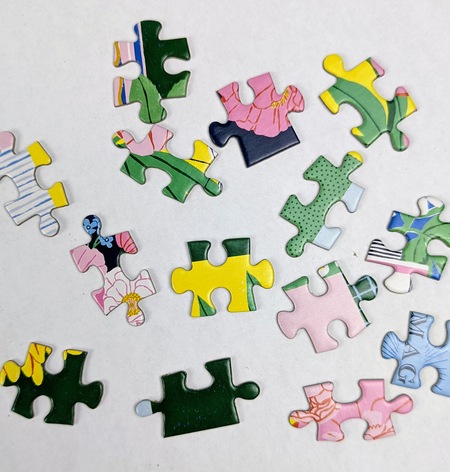 Front and Back of Box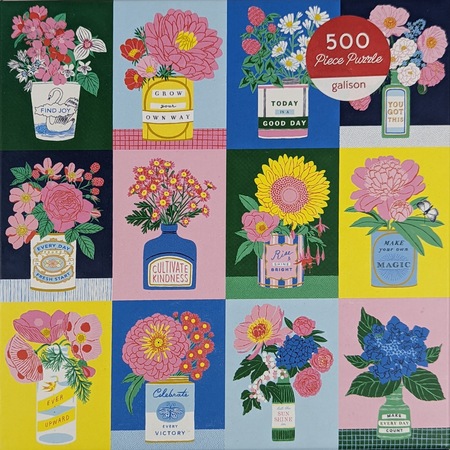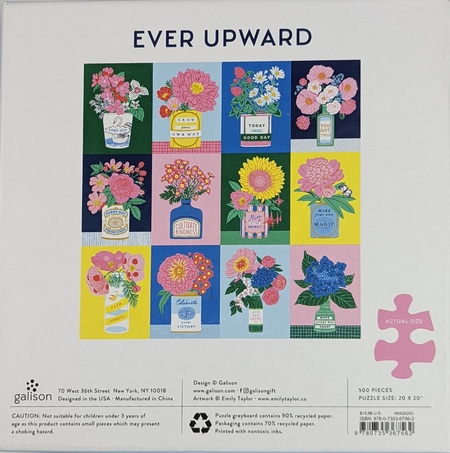 Completed Puzzle Image