Brand Comparison: Hart
Stay tuned! This brand comparison page is coming soon!
This page is part of our Puzzle Brand Comparison. You can find the overview page here
Shop Hart puzzles
Last Updated On: January 28th, 2022
Summary: Hart is a US based brand from Indiana. At the 'Hart' of their business philosophy, is their mission to give back. For each puzzle sold, they donate to one of several causes that revolve around preserving national parks, supporting the arts, promoting education and medical research, helping animal shelters, and giving back to veterans. The pieces are standard grid cut with a nice variation in piece shape, and have a very slight ridged edge on the cardboard backing. The pieces are 1.9mm thick, and have a very minimal sheen. The finished puzzle size is a bit larger than normal (a 1000 piece puzzle is 24x30inches). The puzzle box features the entire image on the front, and no reference poster is included.
Image Categories: collages, travel, animals, original art, photography, busy images, and more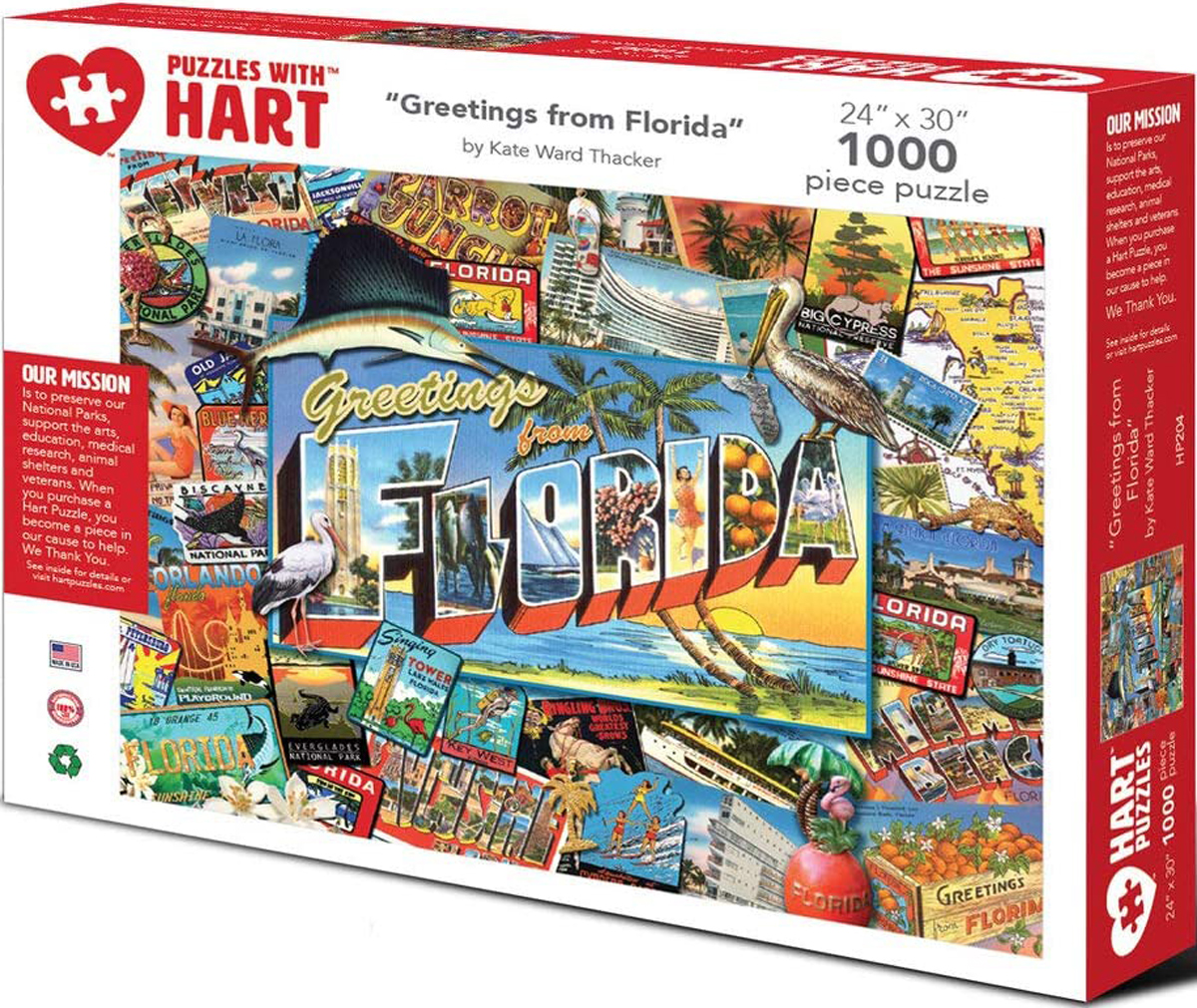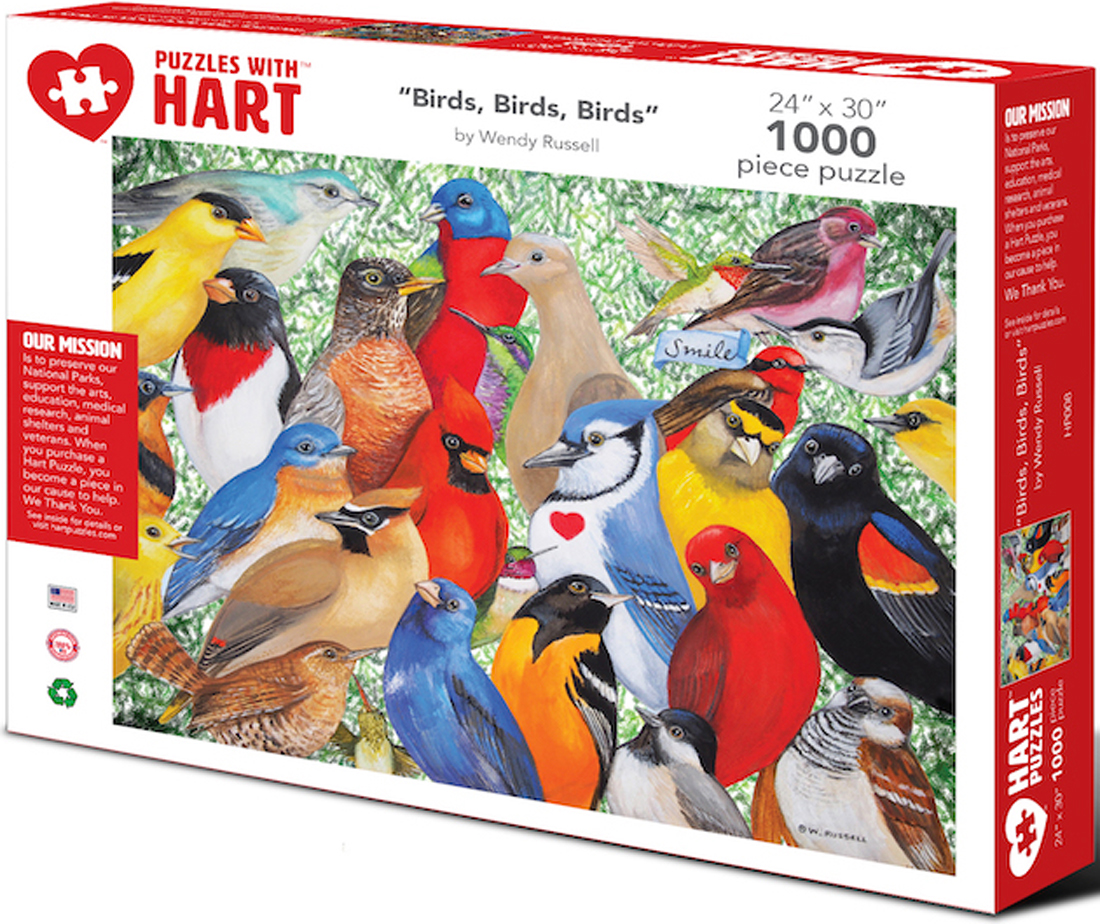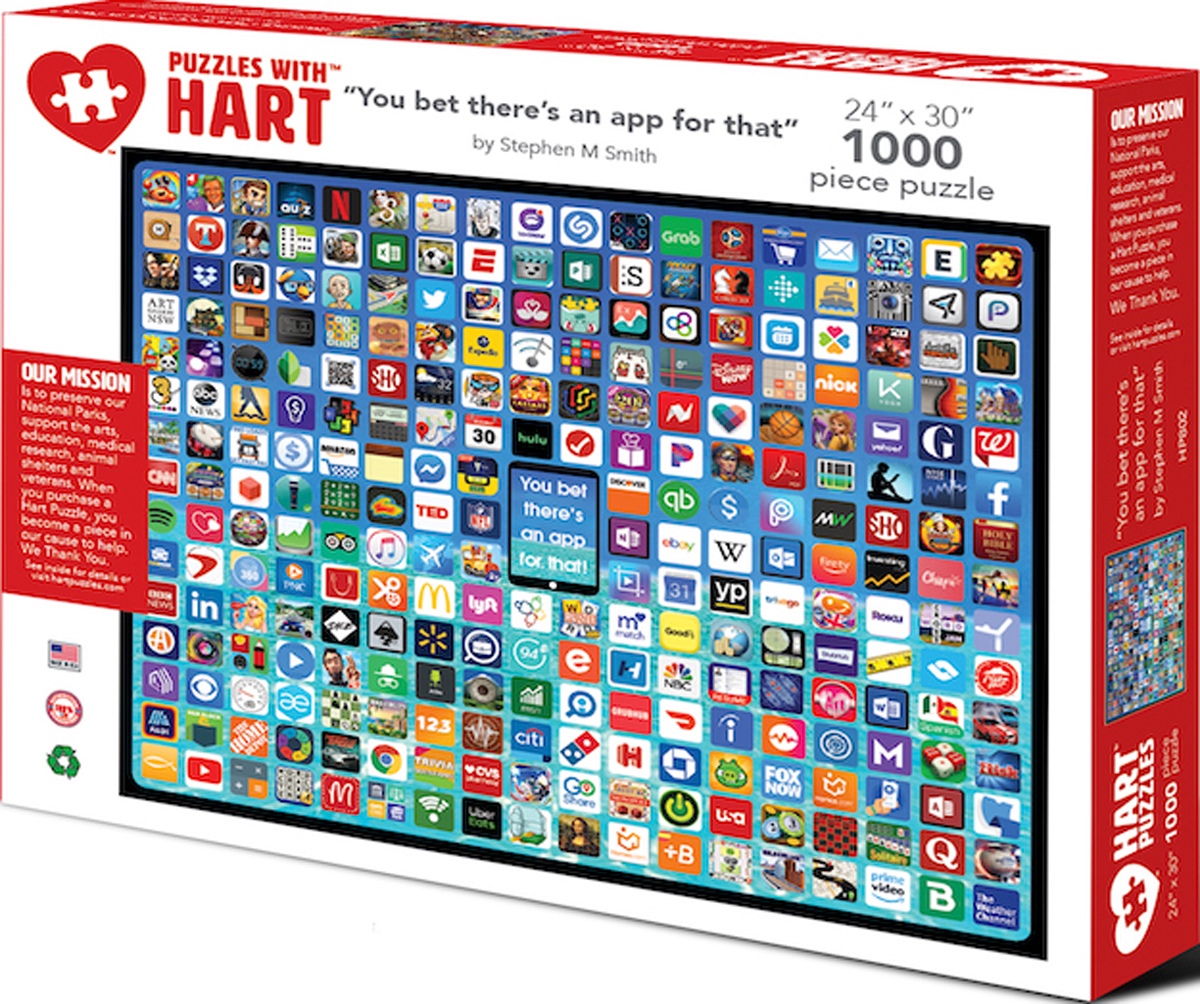 Key Facts:
Cut:
Front Finish:
Piece Backing:
Piece Thickness:
Puzzle Dust Level:
Piece Fit:
Piece Counts Offered: 500, 1000
Packaging:
Box Bonuses:
What Comes in the Box
Examples of Piece Shapes
Front and Back of Box
Sides of Box
Completed Puzzle Image