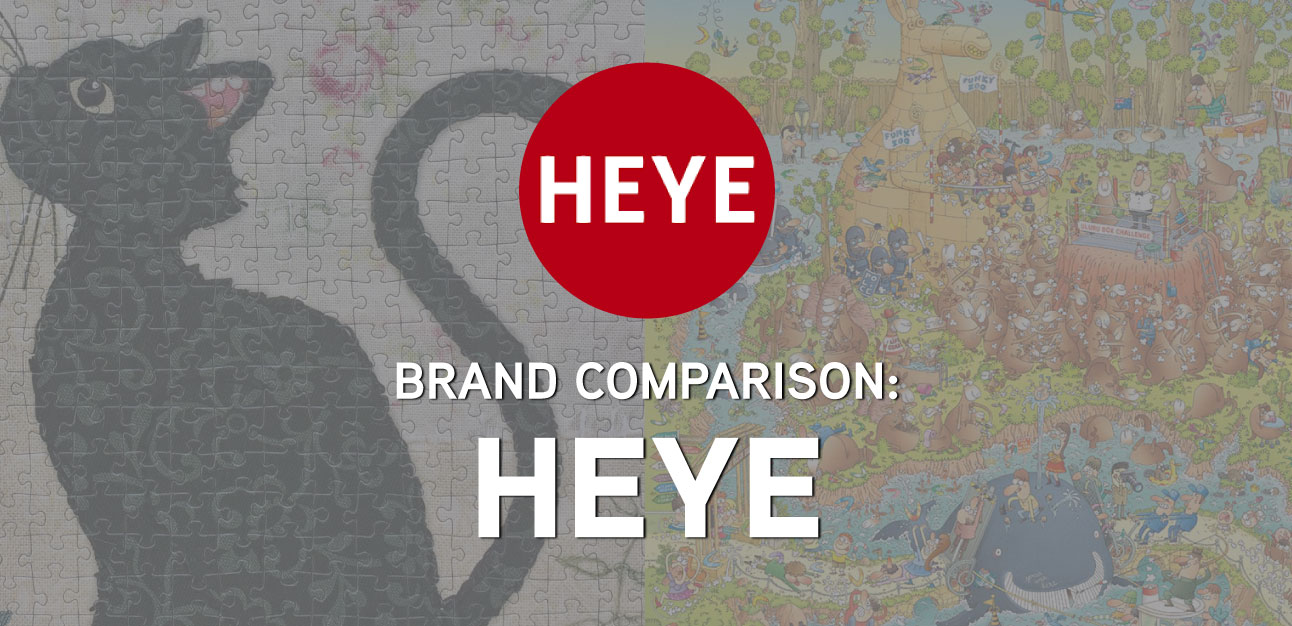 Brand Comparison: Heye
This page is part of our Puzzle Brand Comparison. You can find the overview page here
Shop Heye puzzles
Last Updated On: February 22, 2022
Summary: Manufactured in Germany, Heye puzzles offer delightful images that center around cartoons, often in whimsical scenes, but span all the way to scenic and gothic art. Utilizing a range of amazing artists, any image you pick will be unique and beautiful. Along with their more traditional puzzles and boxes, they also offer their Triangular box collection. Heye also offers their incredibly popular Zozoville collection, showing the typical life of adorable and friendly Monsters.
Image Categories: Animal, busy, cartoon, landscapes, original art, nautical, portraits, and more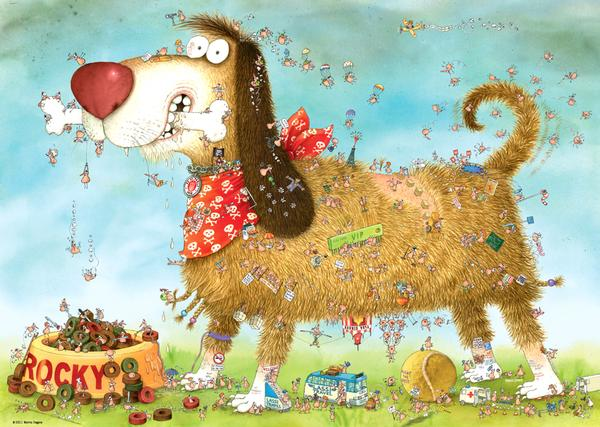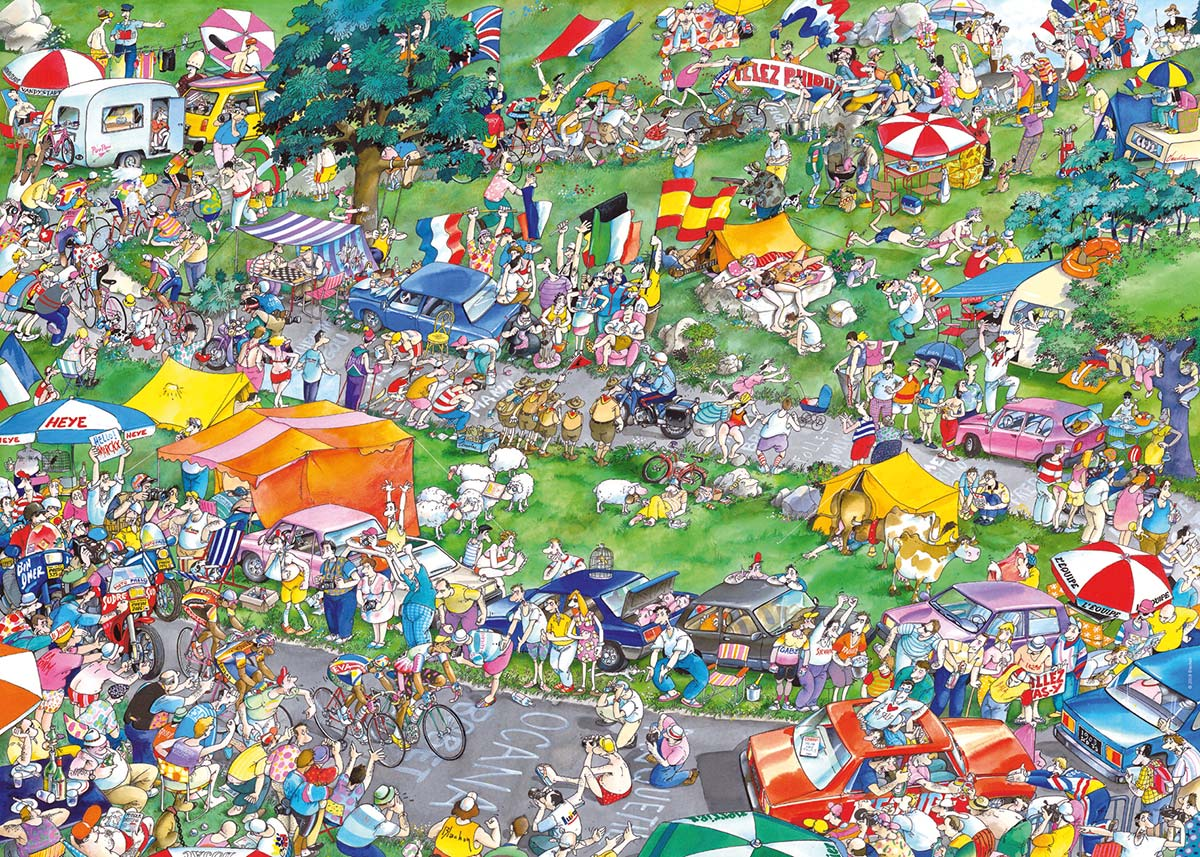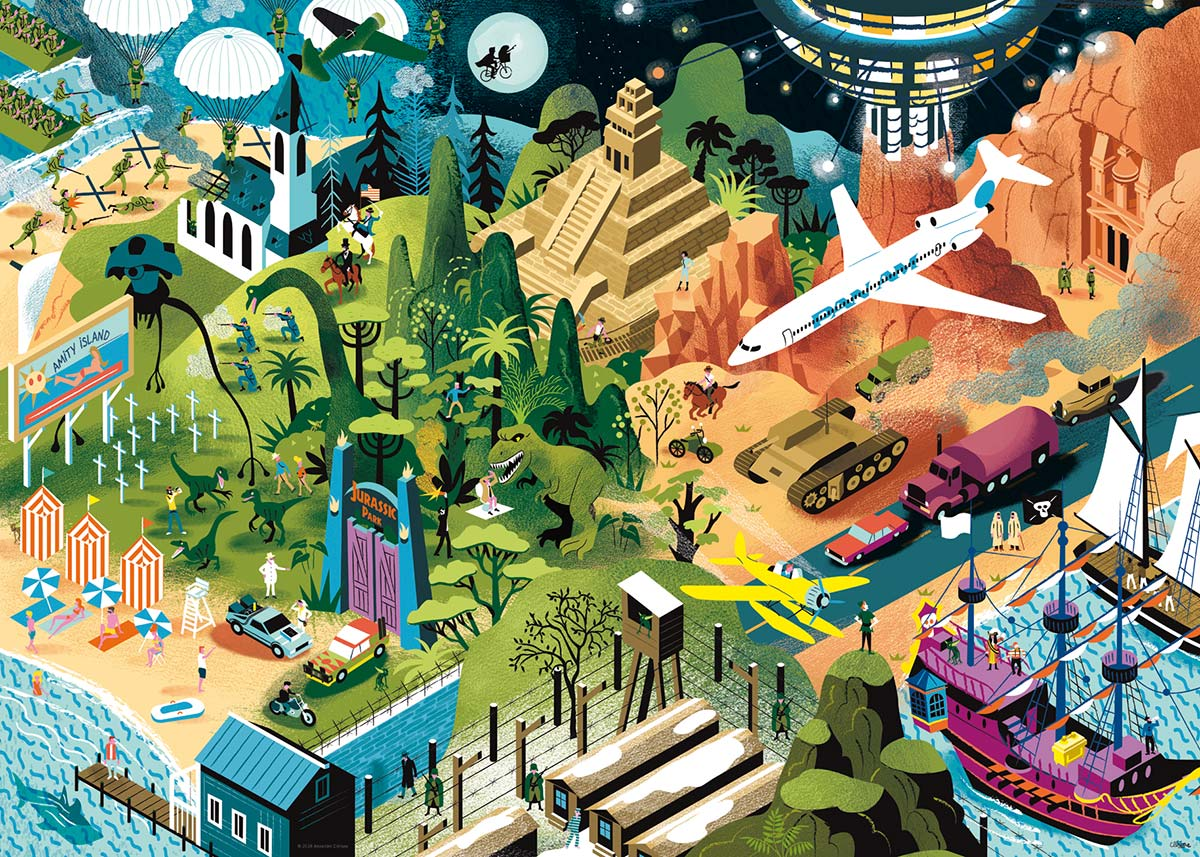 Key Facts:
Cut: Ribbon cut with varying piece shapes
Front Finish: Semi-Glossy
Piece Backing: Specialized greenboard backing
Piece Thickness: 1.9mm or 0.07in
Puzzle Dust Level: Medium
Piece Fit: Loose fit. You will need a tool to move sections. There is low chance of false fits
Piece Counts Offered: 500, 1000, 1500, 2000
Packaging: Depending on the puzzle, some will come in a rectangular box and others will come in a triangluar box. The boxes come shrink wrapped and pieces come in a plastic bag.
Box Bonuses: Some boxes contain a catalog
What Comes in the Box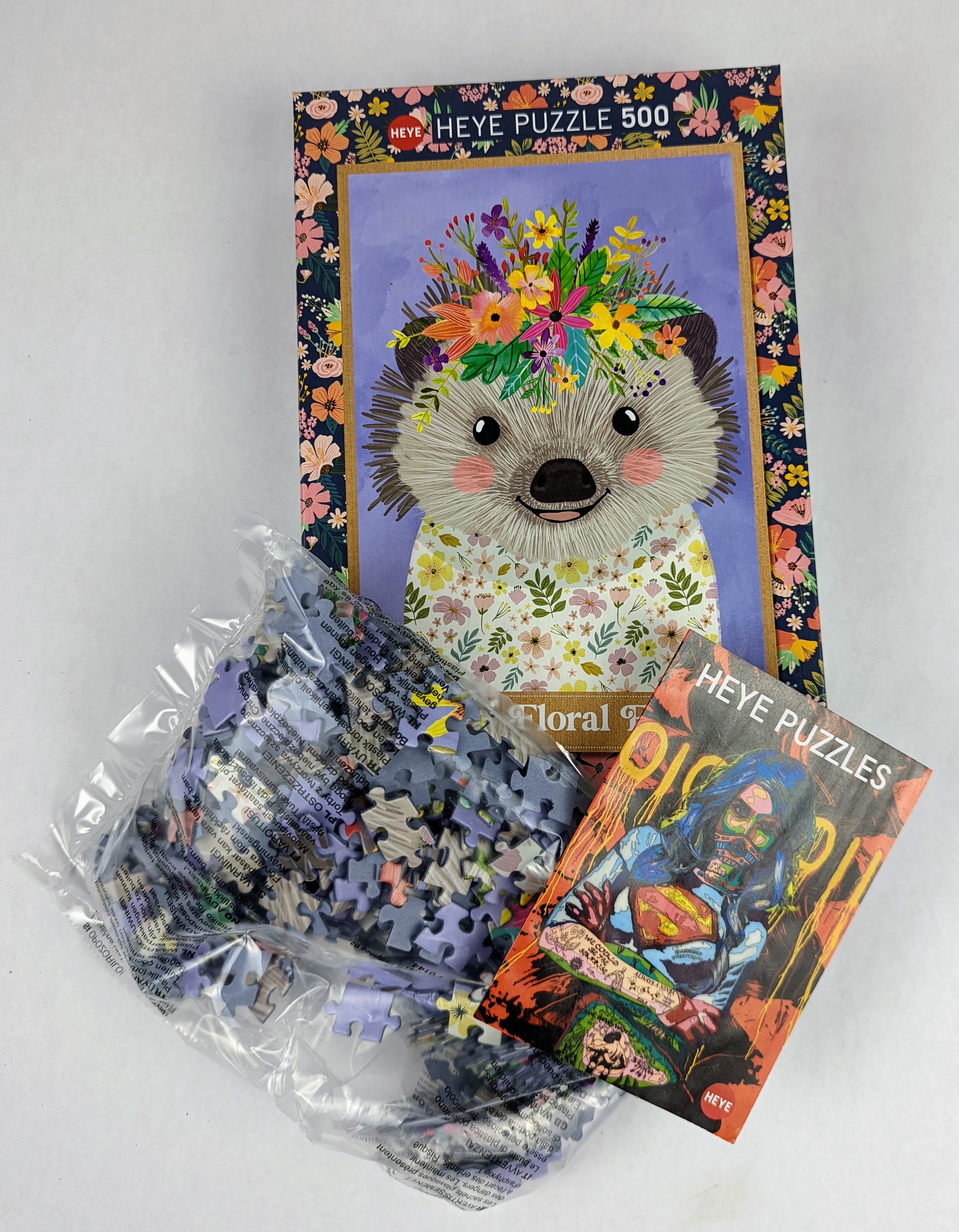 Example of Piece Shapes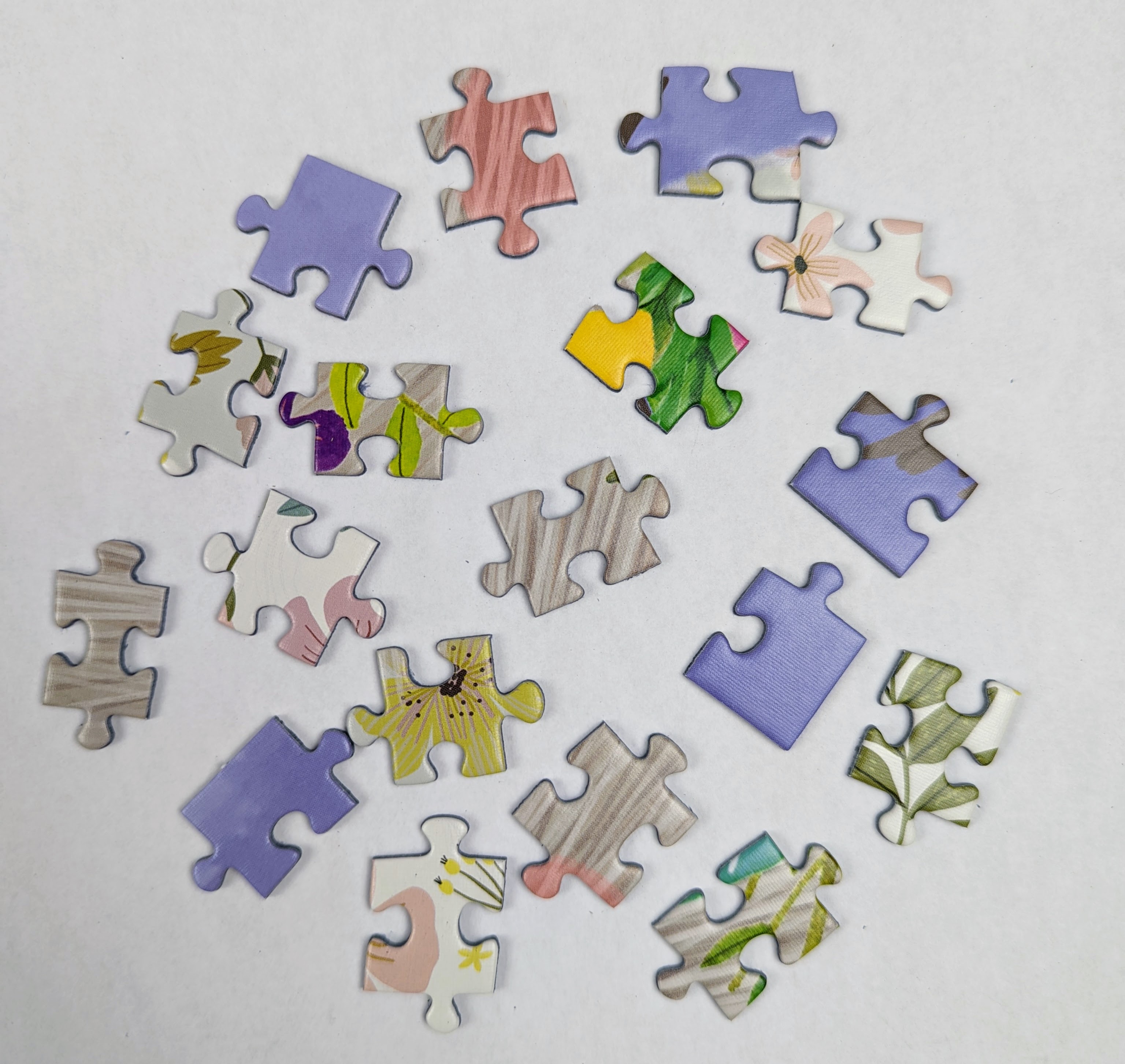 Front and Back of Box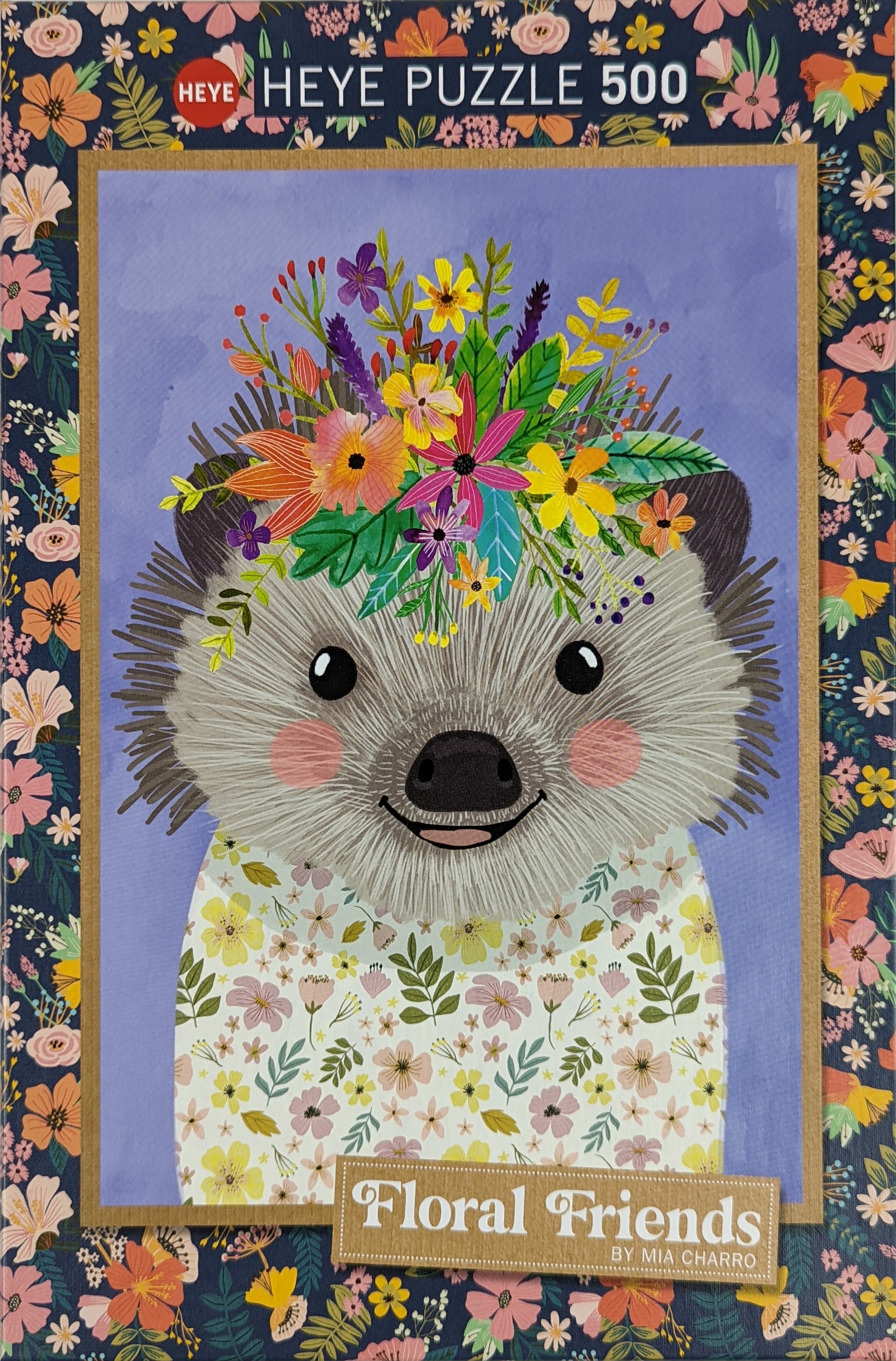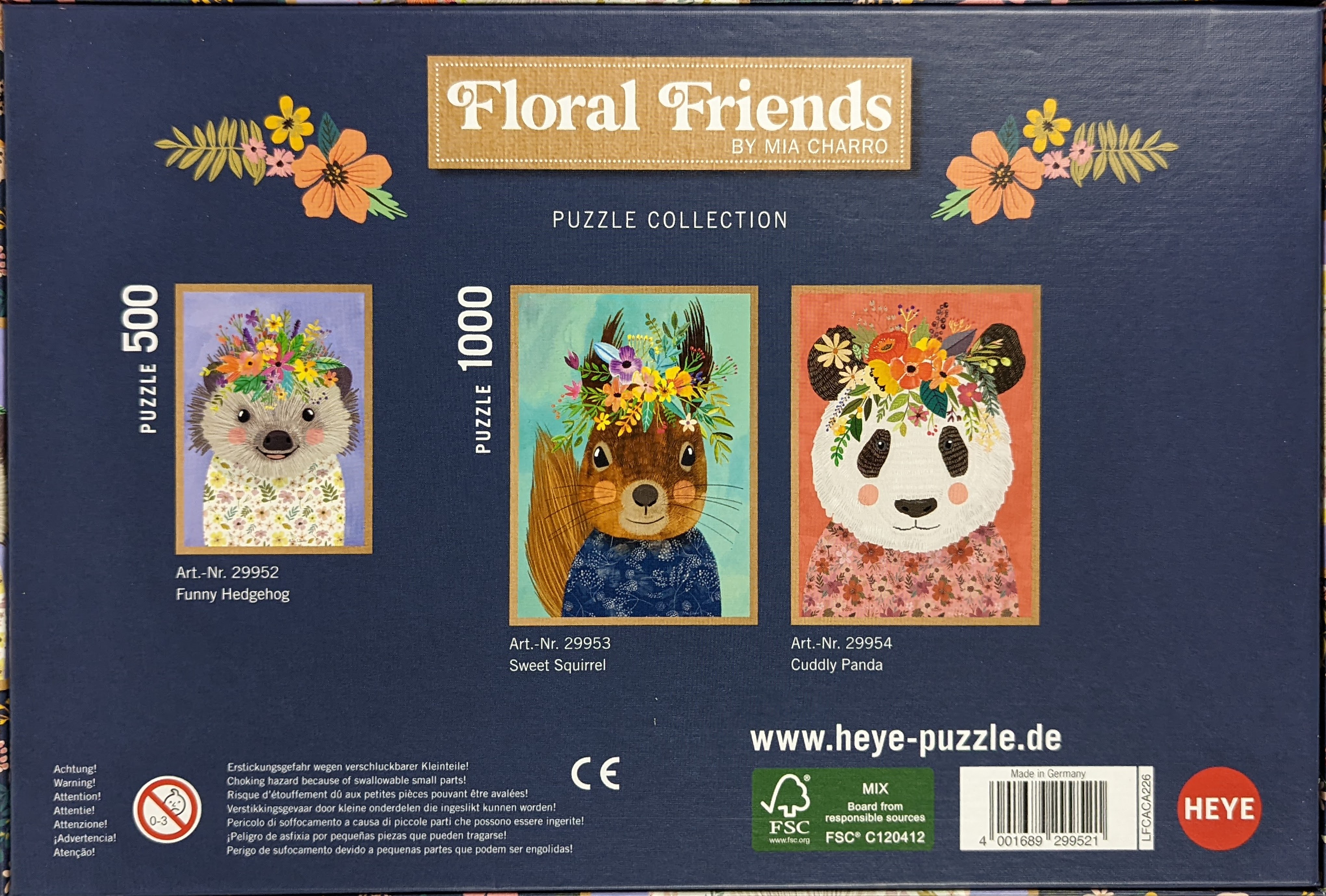 Sides of Box




Completed Puzzle Image