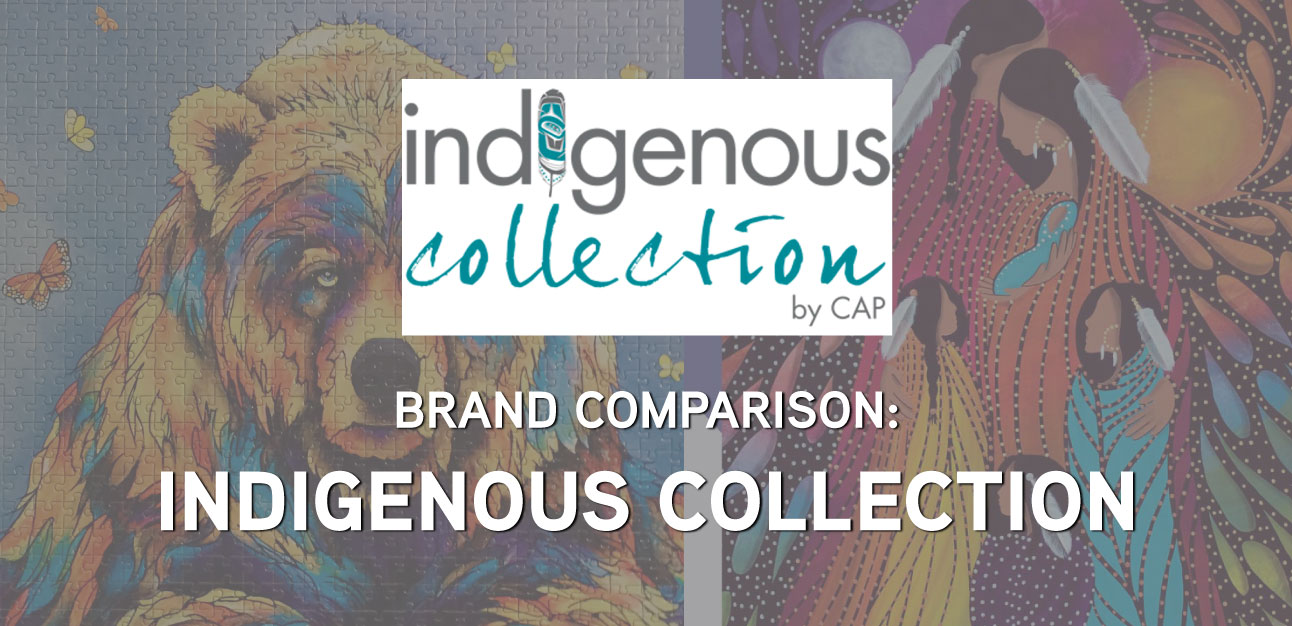 Brand Comparison: Indigenous Collection
This page is part of our Puzzle Brand Comparison. You can find the overview page here
Shop Indigenous Collection puzzles
Last Updated On: March 10, 2022
Summary: Indigenous Collection by Cap is a Canadian puzzle brand that specializes in indigenous artwork. Part of the proceeds of each puzzle sale actually go back to the artist! The puzzle box is sleek- slim and tall, with the entire image on the front, and information about the artist on the back. The pieces come in a resealable plastic bag, are a standard grid cut, and have a great fit. Unique and colorful, you can't go wrong with a puzzle from Indigenous Collection!
Image Categories: Original artwork, Native American art, animals, landscapes, and more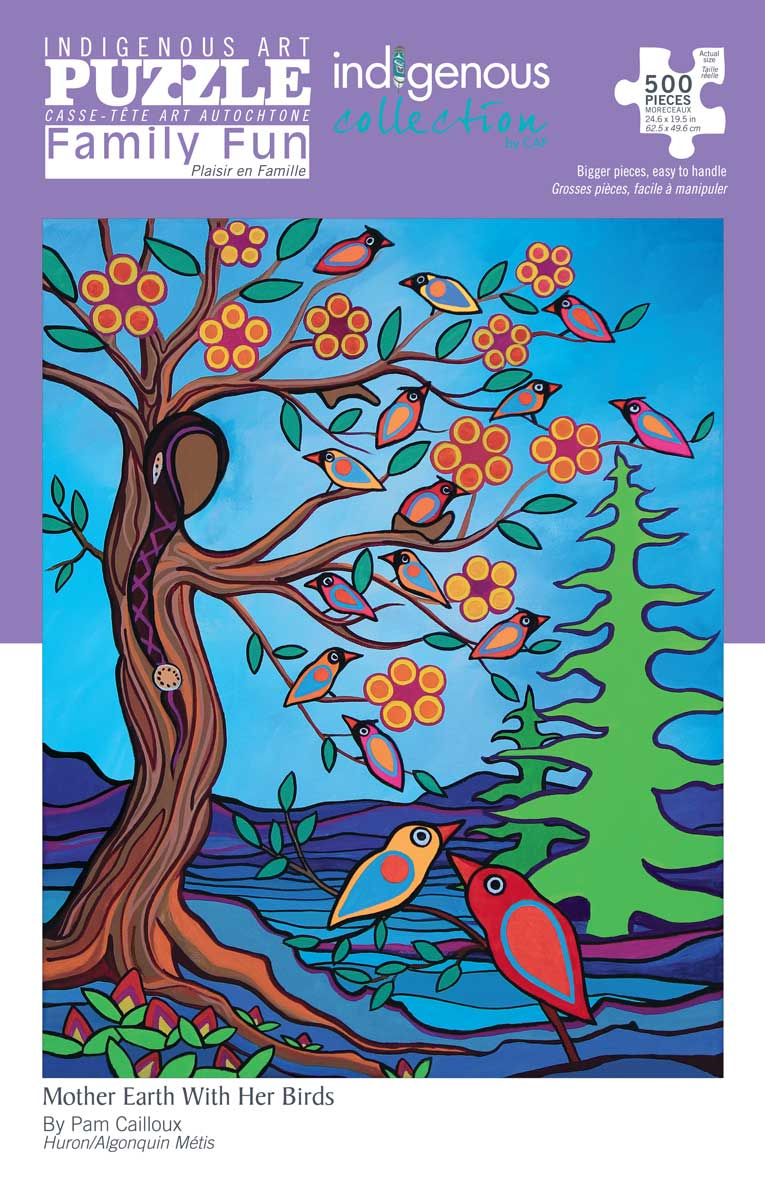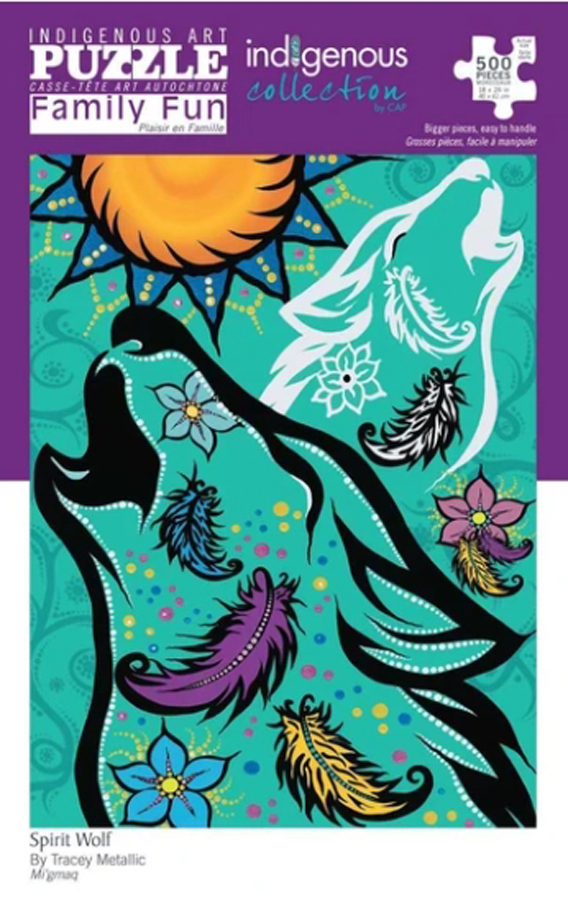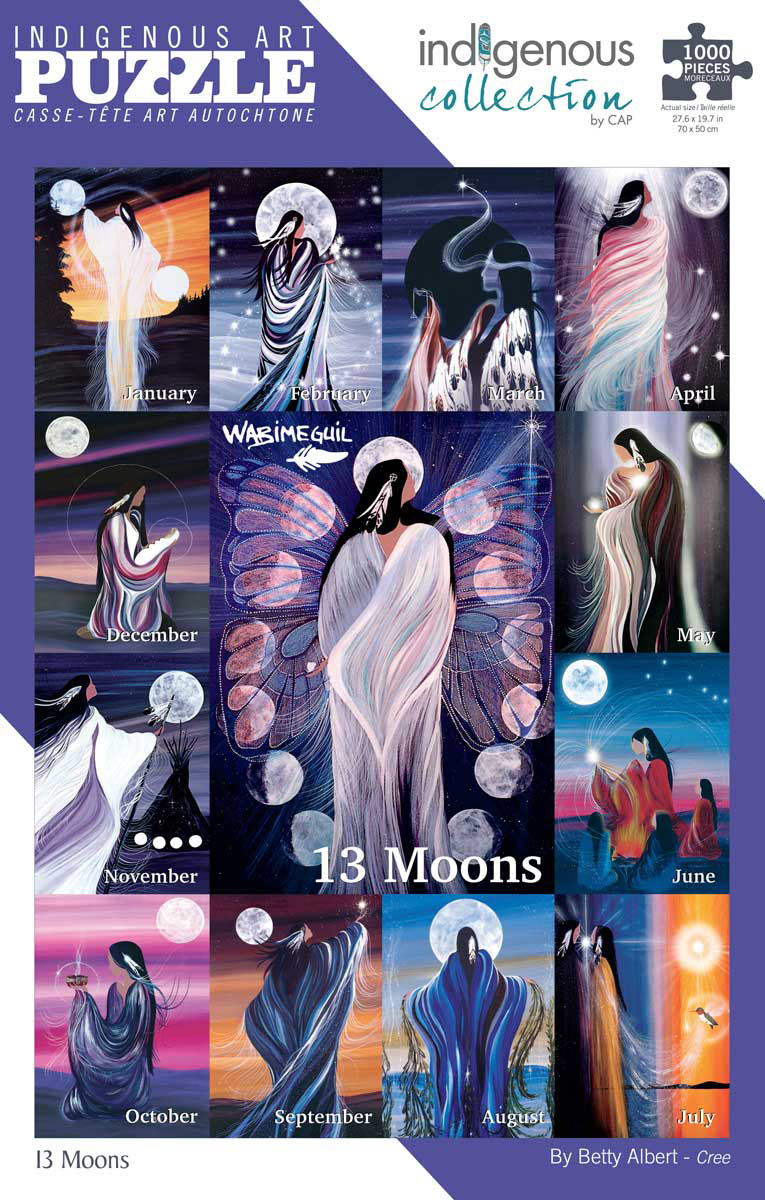 Key Facts:
Cut: Ribbon cut with varied piece shape
Front Finish: Semi-glossy
Piece Backing: Plain chipboard
Piece Thickness: 1.9mm or 0.07in
Puzzle Dust Level: Low
Piece Fit: Snug for circular puzzles. You can move 3-4 piece sections for rectangular puzzles.
Piece Counts Offered: 72, 500, 1000
Packaging: Small tin boxes for 72 pieces, medium squares for 500 pieces, medium rectangles for 1000 pieces. Boxes are sealed with plastic stickers. Pieces come in non resealable bags.
Box Bonuses: Information about the artist is featured on the back of each box
What Comes in the Box
Examples of Piece Shapes
Front and Back of Box
Sides of Box
Completed Puzzle Image