Brand Comparison: Madd Capp
This page is part of our Puzzle Brand Comparison. You can find the overview page here
Shop Madd Capp puzzles
Last Updated On: February 4, 2022
Summary: Want to take a walk on the wild side? Then check out any puzzle from Madd Capp! They feature incredibly detailed, shaped, animal puzzles that look incredibly realistic. Be prepared for a large puzzle- their 1000 piece puzzles can get all the way up to 40 inches in size! The pieces are generally your two in and two out, but will have some crazy shapes sprinkled in, due to the unique shape of the puzzle itself. The puzzle box is also unique in shape, sturdy, and has an included fun fact sheet about the animal you are piecing together.
Image Categories: Shaped animal and flower puzzles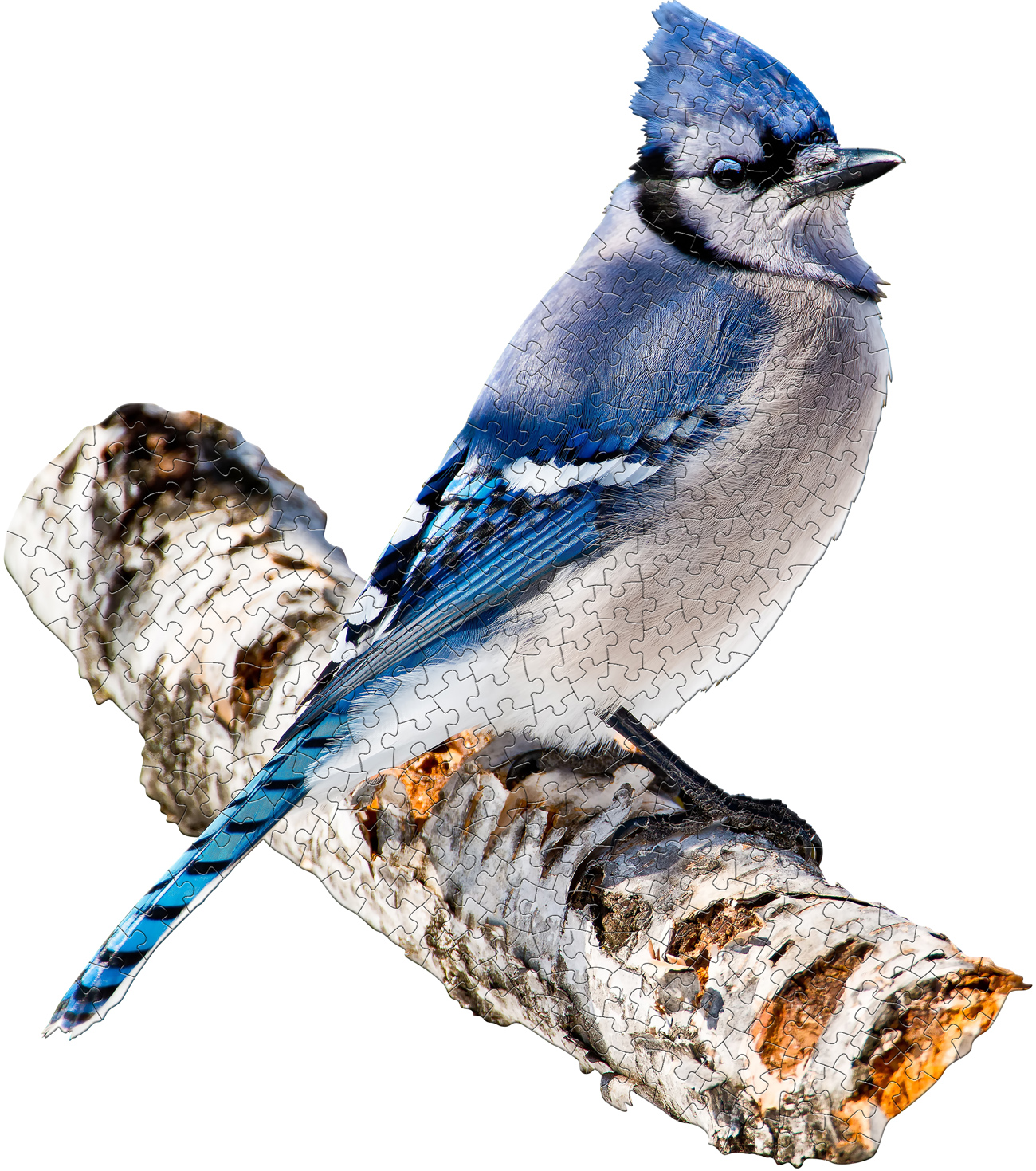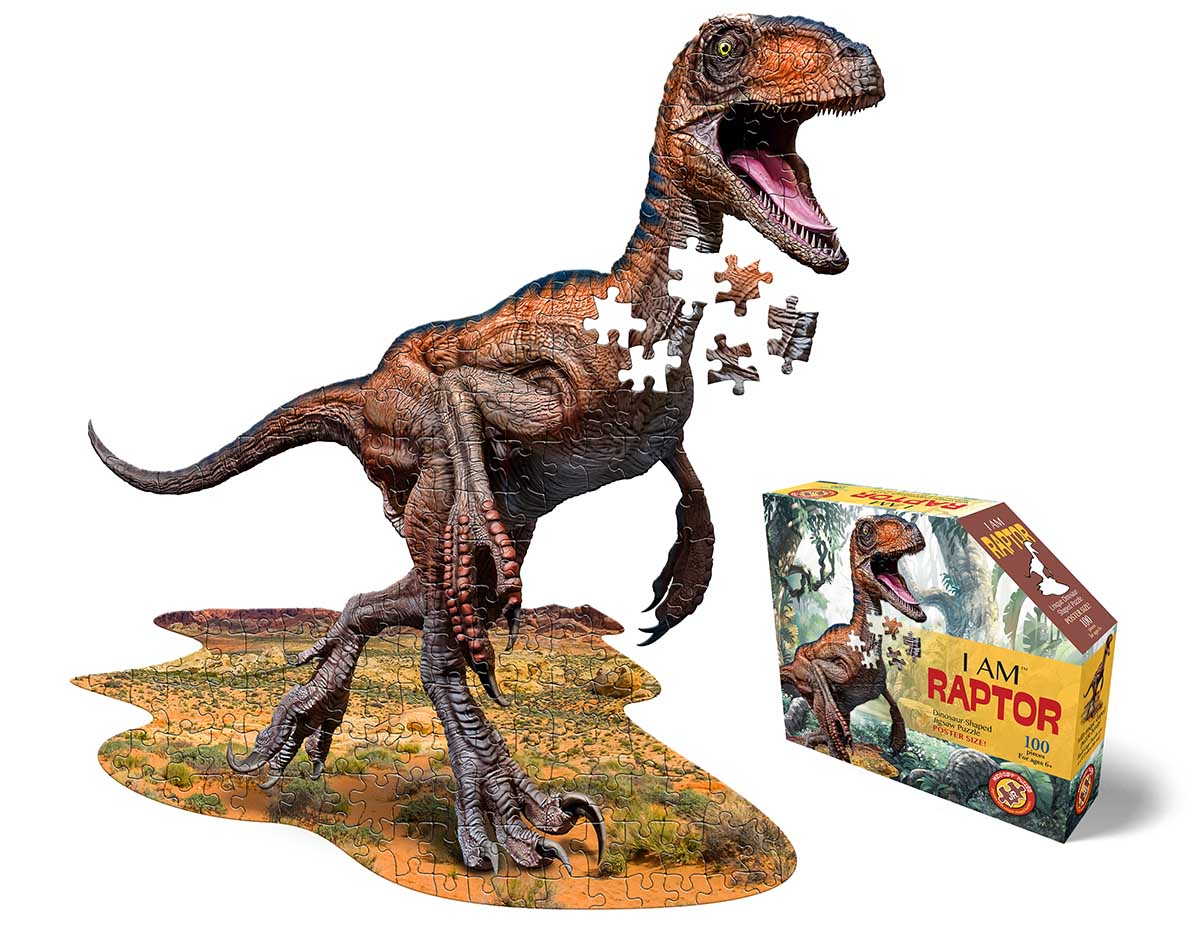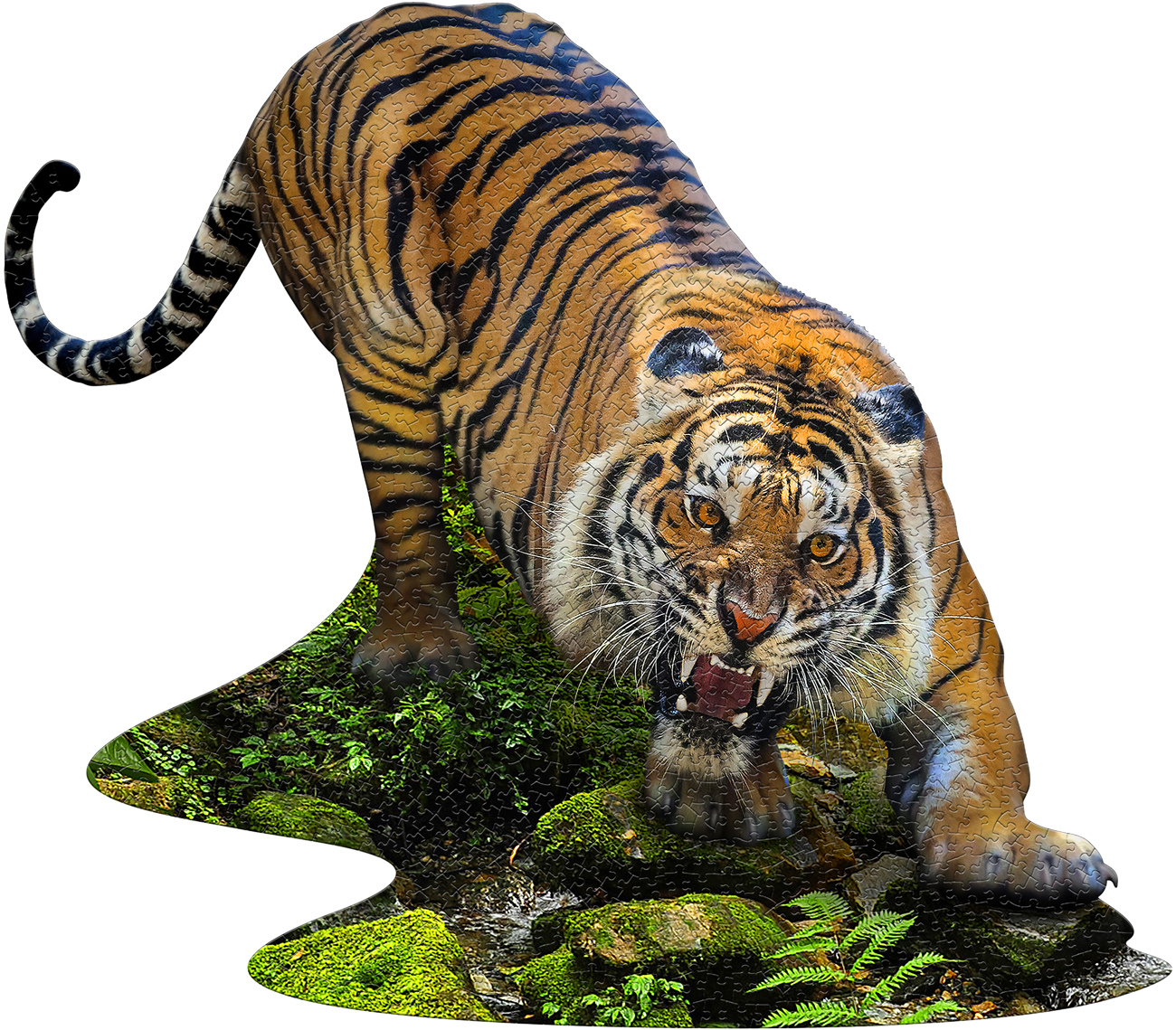 Key Facts:
Cut: Random Cut
Front Finish: Semi-Glossy
Piece Backing: White paper backing
Piece Thickness: 1.8mm or 0.07in
Puzzle Dust Level: Low to medium
Piece Fit:
Piece Counts Offered: 100, 300, 550, 700, 1000
Packaging: Puzzle comes in an irregular shaped, but small box. Pieces come in a sealed bag.
Box Bonuses: Box includes a sheet of fun facts about the puzzle's subject matter as well as a poster.
What Comes in the Box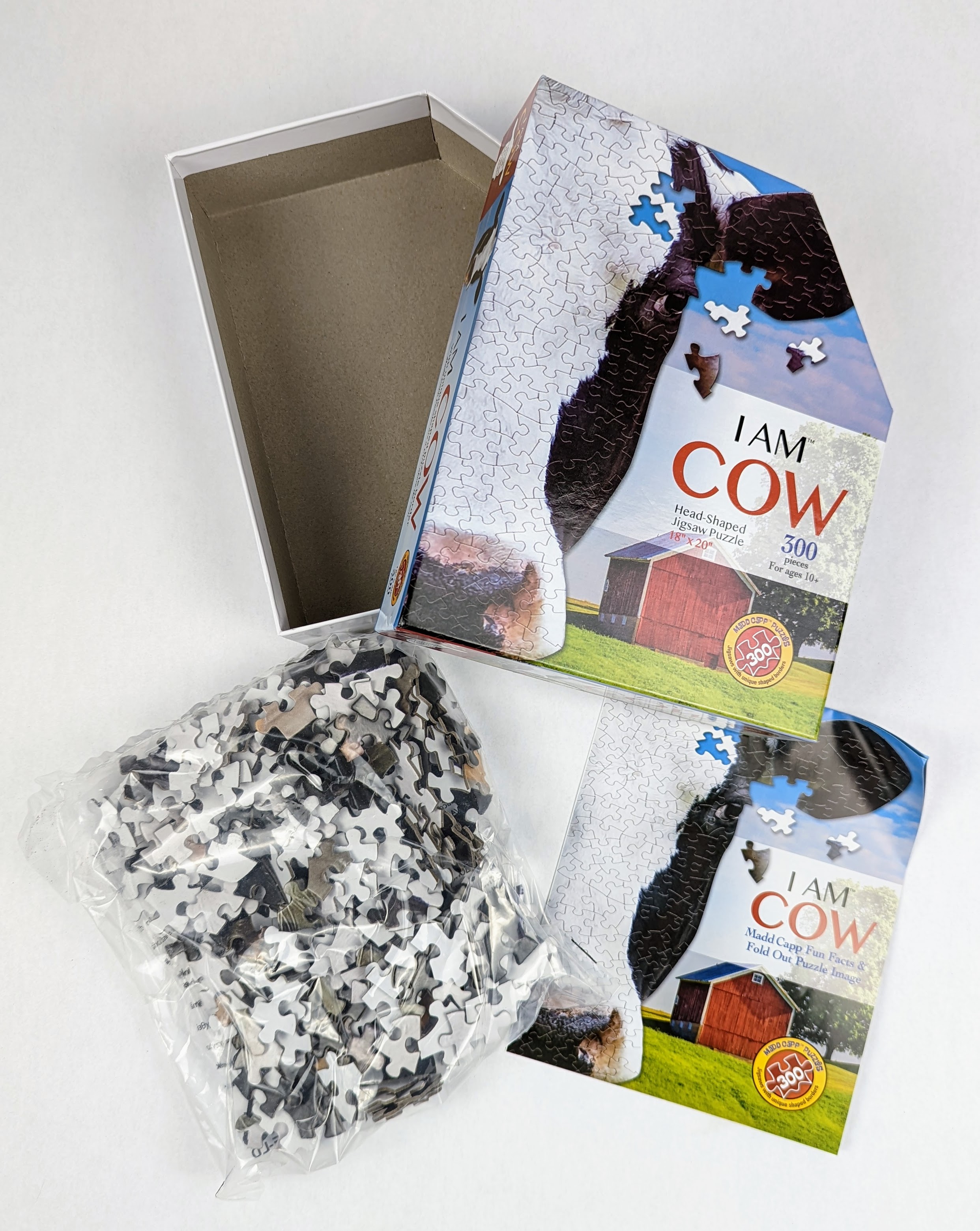 Examples of Piece Shapes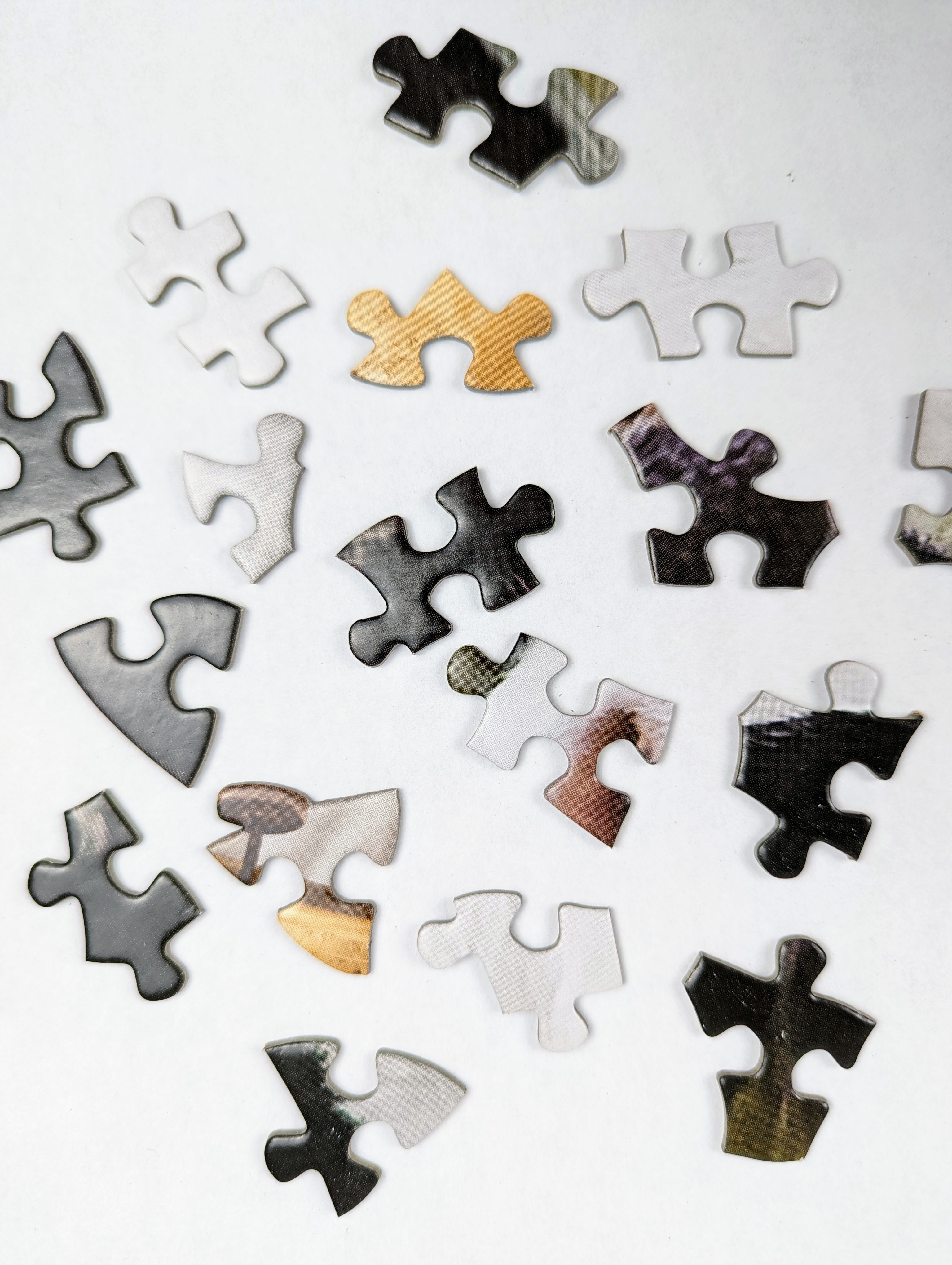 Front and Back of Box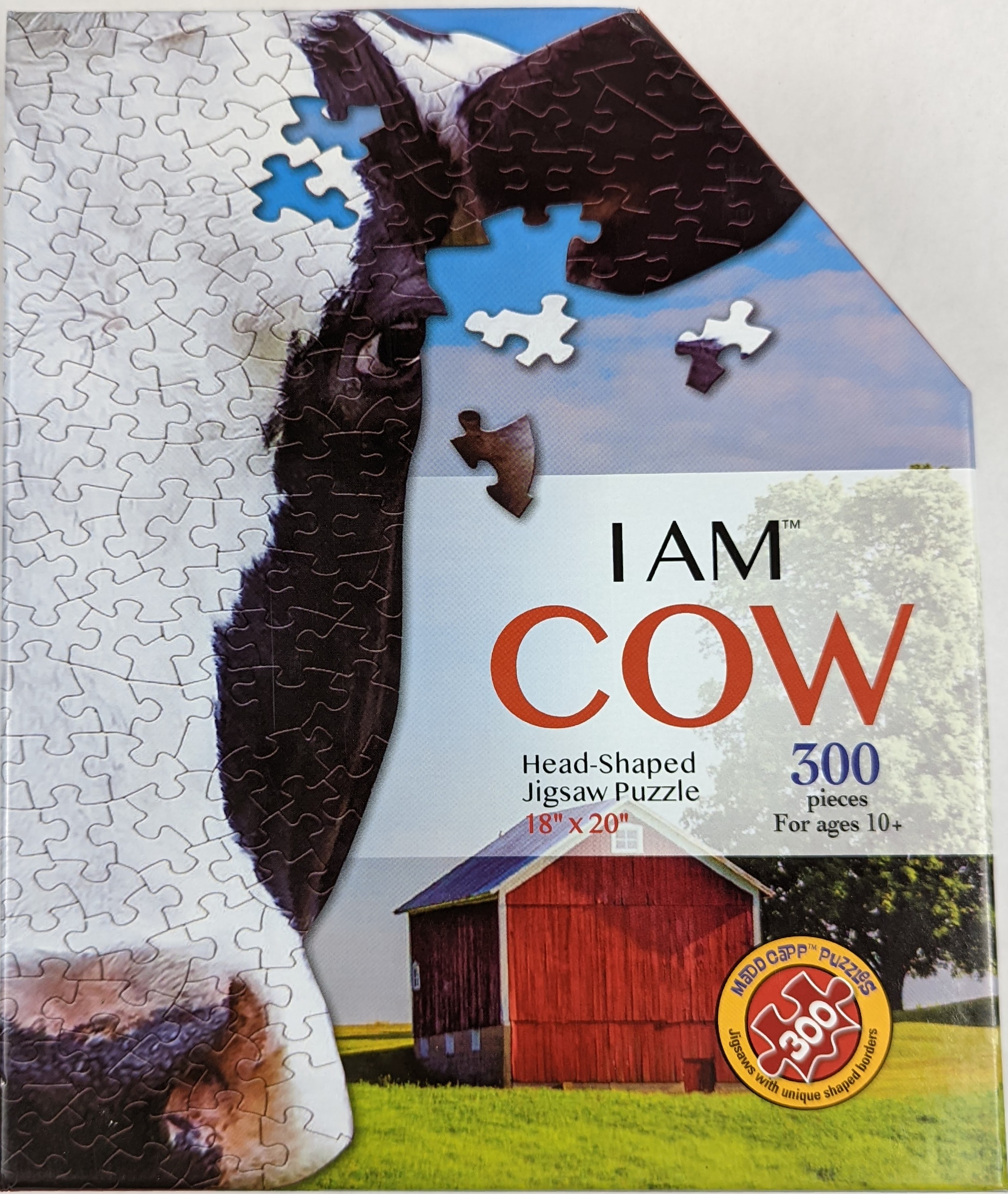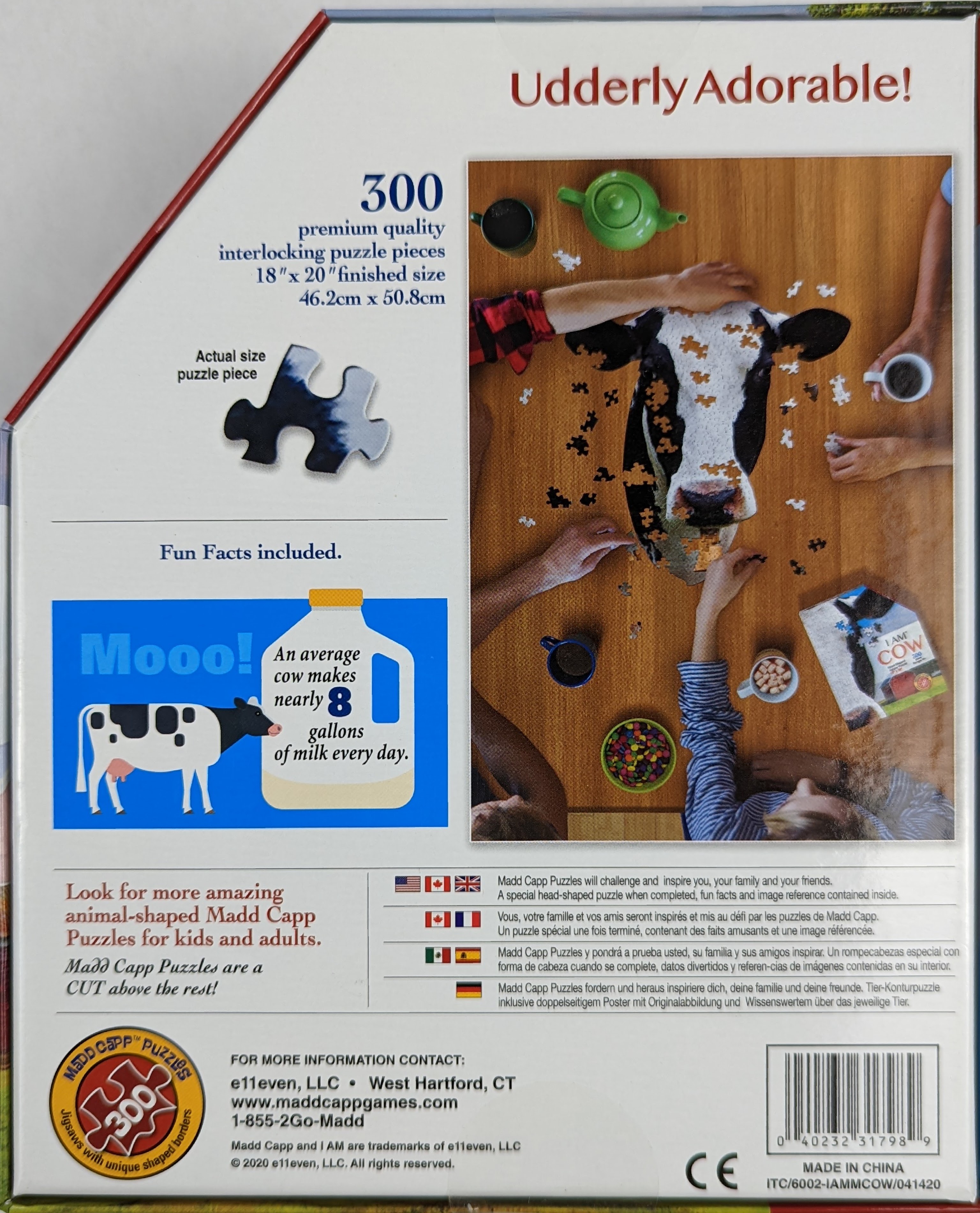 Sides of Box




Completed Puzzle Image