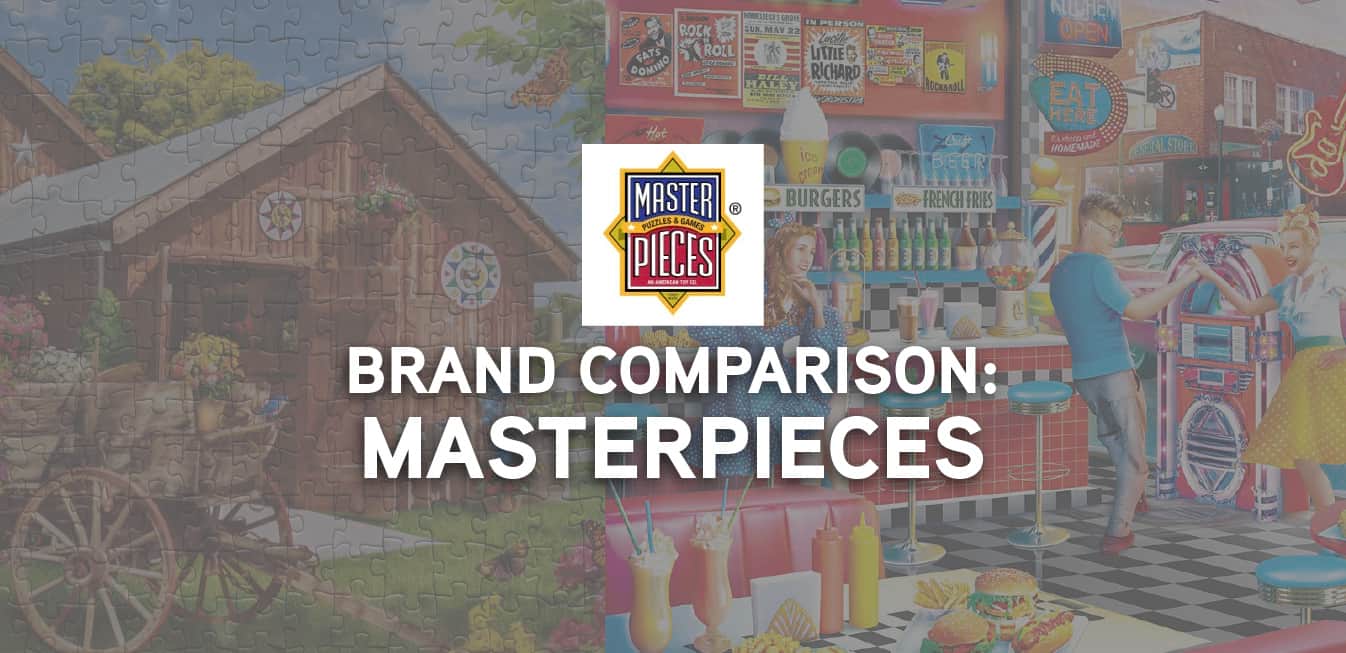 Brand Comparison: MasterPieces
This page is part of our Puzzle Brand Comparison. You can find the overview page here
Shop MasterPieces puzzles
Last Updated On: April 15, 2022
Summary: MasterPieces has been creating fun jigsaw puzzles for over 25 years. They work with many artists and have a wide variety of original images in their line. From animals to holidays to nostalgic scenes, MasterPieces has it all. Besides puzzles, they also produce puzzle preservation tools including glue, peel and stick sheets, and frames.
Image Categories: Holiday, nostalgic, cars, americana, animals, fantasy, cottage scenes, food, and more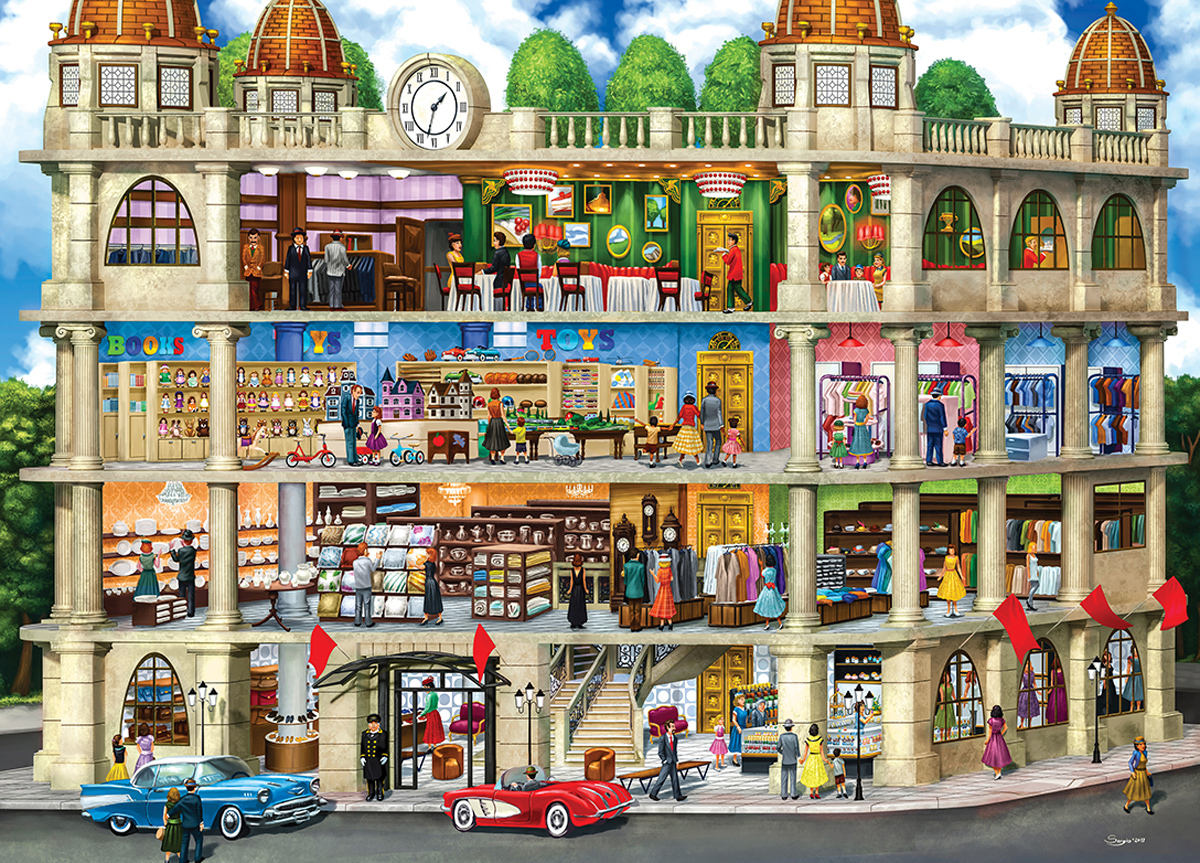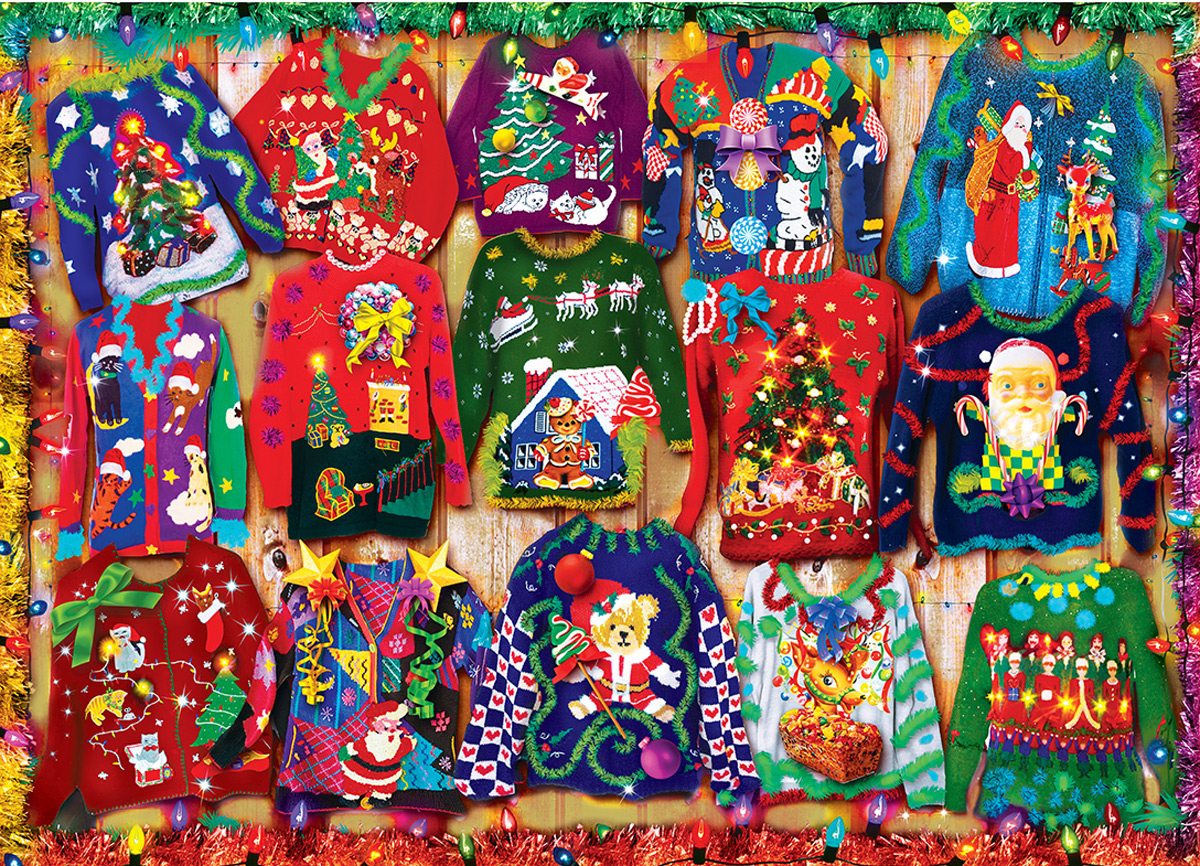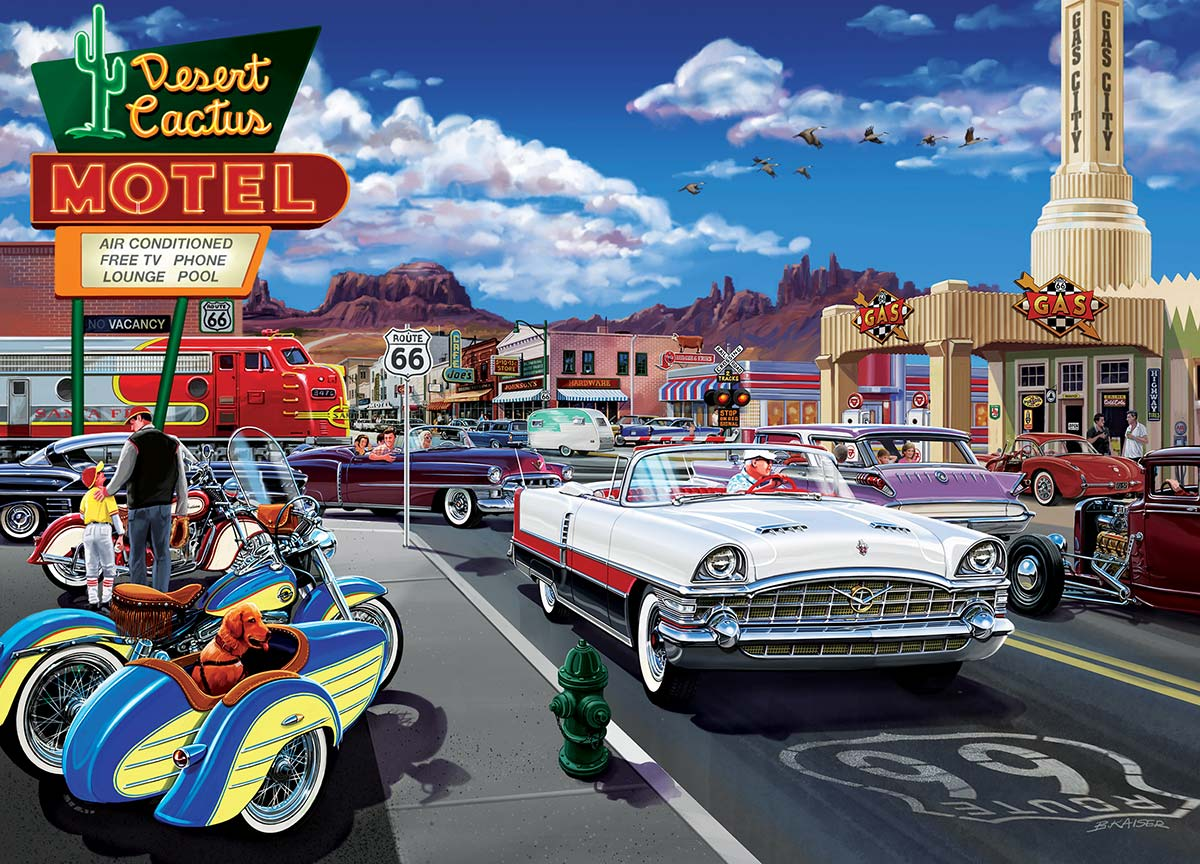 Key Facts:
Cut: Ribbon cut with varied piece shape
Front Finish: Glossy
Piece Backing: Plain chipboard
Piece Thickness: 1.7mm or 0.07in
Puzzle Dust Level:
Piece Fit:
Piece Counts Offered: 100, 200, 300, 500, 550, 700, 750, 1000, 1500, 2000
Packaging: Boxes are compact squares. The box comes sealed with stickers and pieces come in a non-resealable bag.
Box Bonuses: Includes reference poster
What Comes in the Box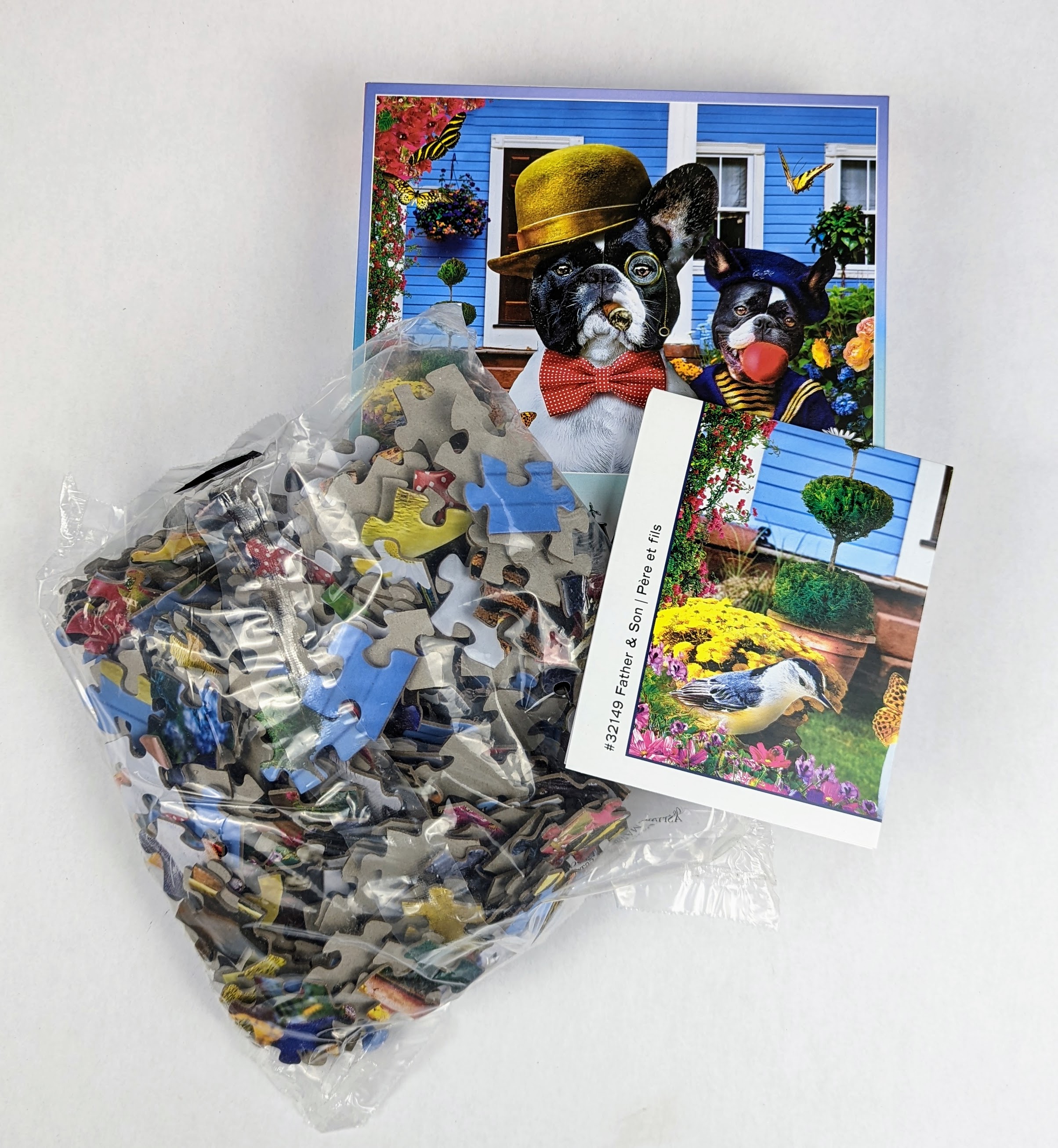 Examples of Piece Shapes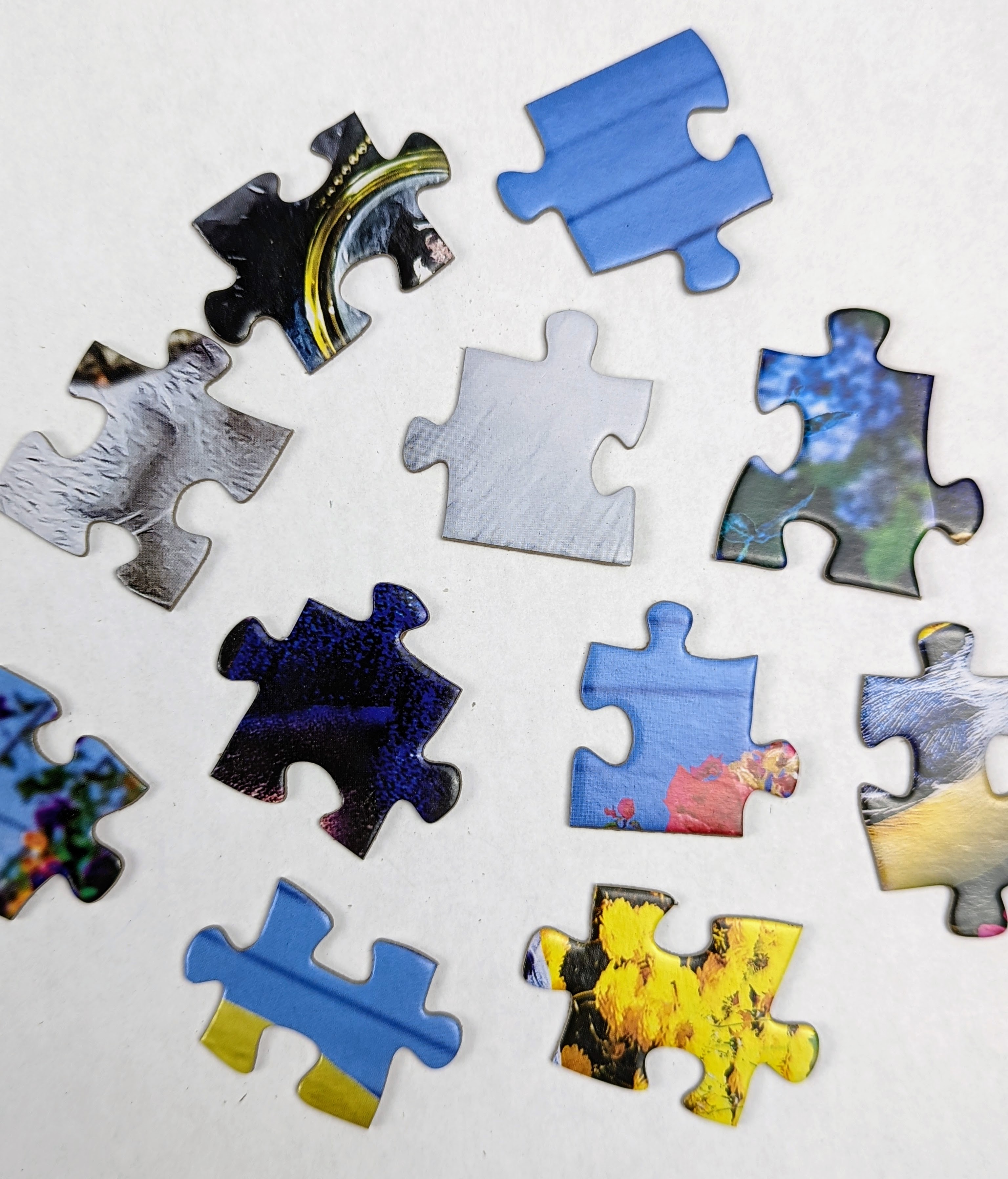 Front and Back of Box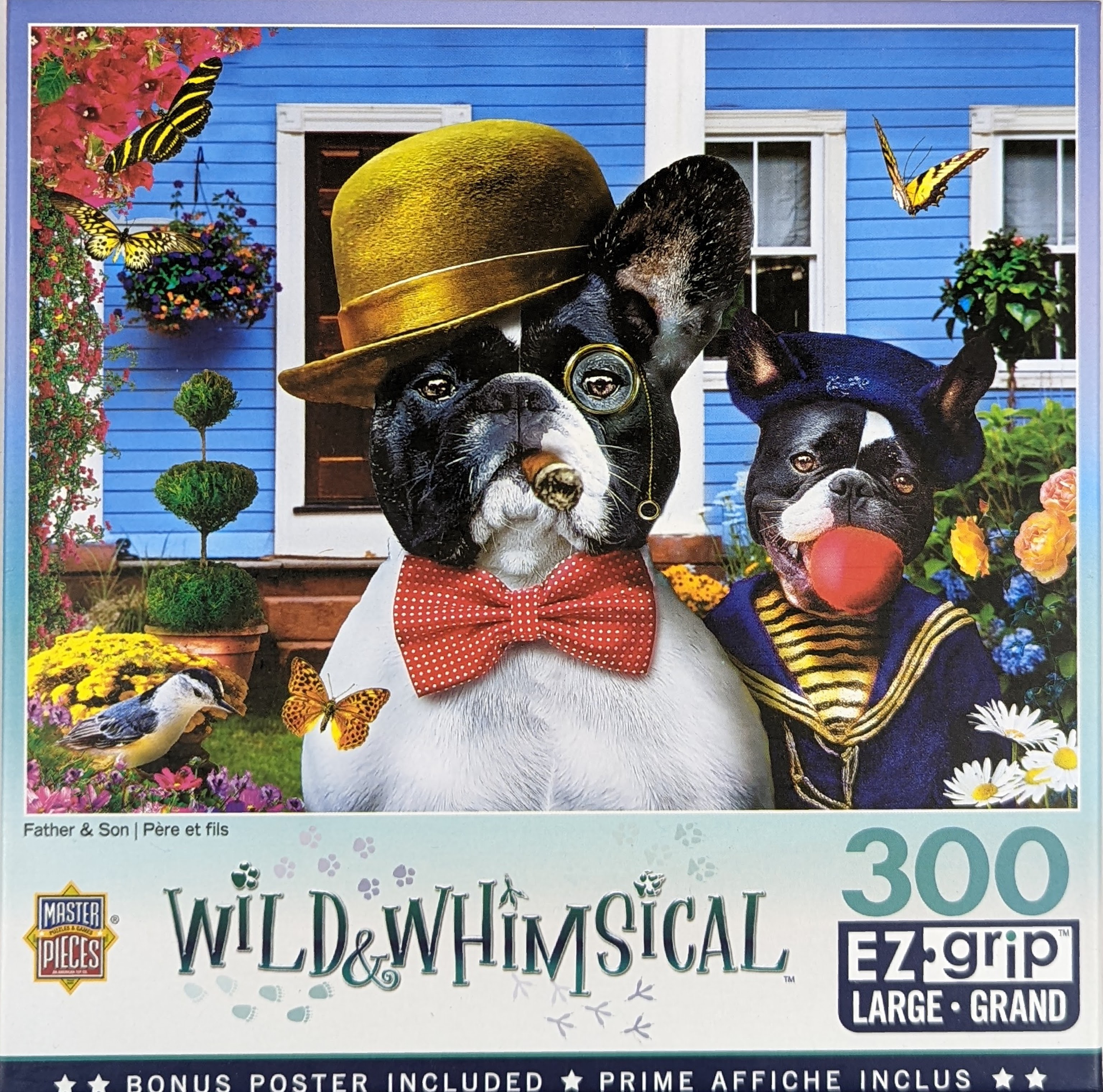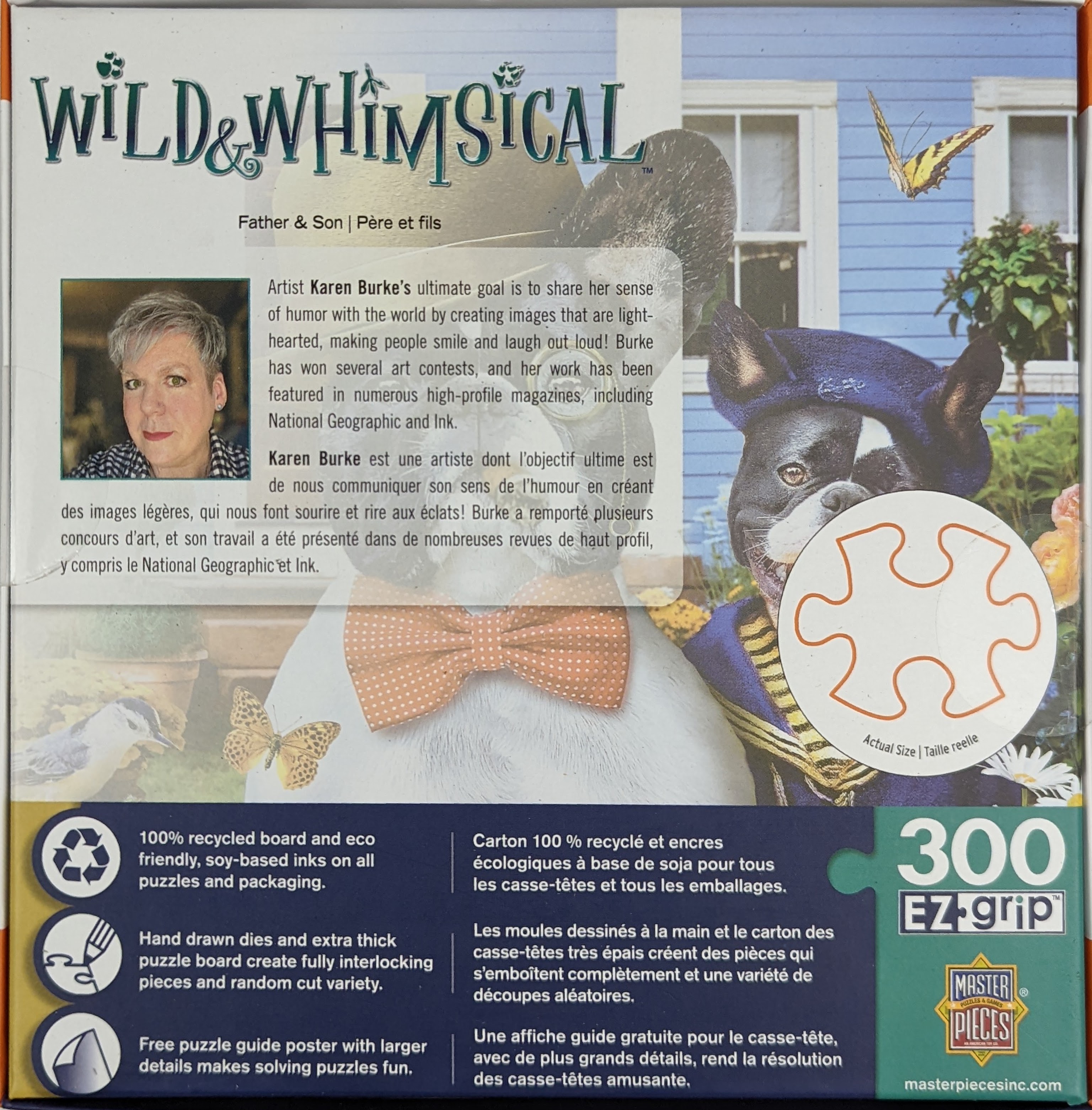 Sides of Box




Completed Puzzle Image